SIM lock-free "GALAXY Note II" is a rival of "iPad mini" or "Nexus 7"? I tried to compare ease of holding with actual machine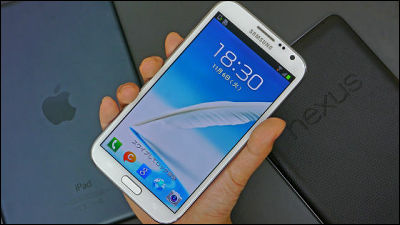 With a 5.5 inch display "GALAXY Note II"Is a subtle size that is too big to call a smartphone, but too small to say tablet.But it is good, So this time SIM lock-free version of terminalExpansysBorrow from, dare to know some impossible 'IPad mimi"Nexus 7"I decided to compare it with a 7-inch WiFi tablet terminal such as.

◆ "iPad mini" vs "Nexus 7" "GALAXY Note II" Comparison of actual machines

"IPad mini(7.9 inches) "on"GALAXY NoteII (5.5 inches) ", you can see that it is quite compact.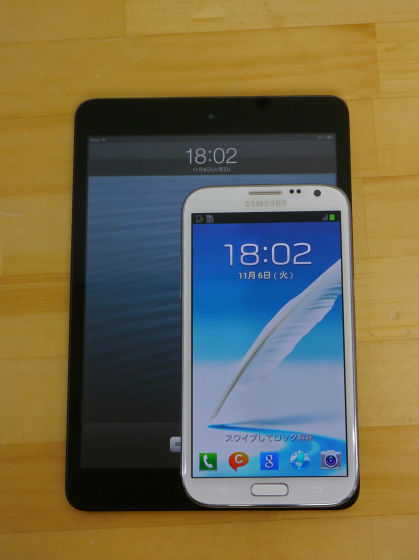 "Nexus 7It's still smaller than.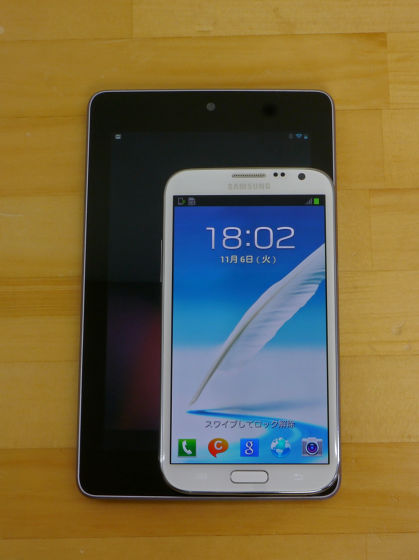 I grasped both sides from the back with a hand of a small woman and grasped it as follows.

"IPad miniAlthough it has a barely finished, it is impossible for this hold to hold for a long time.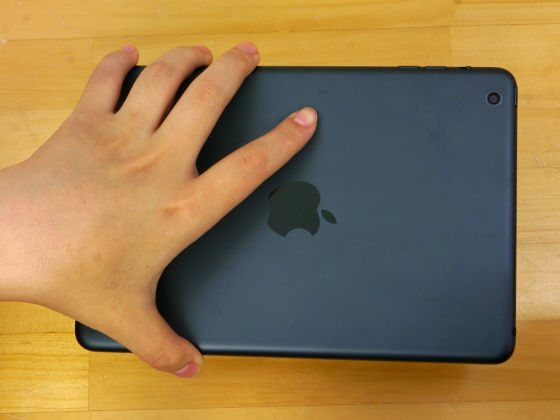 "Nexus 7"Is somewhat stably held, but comfortable level is hard to say.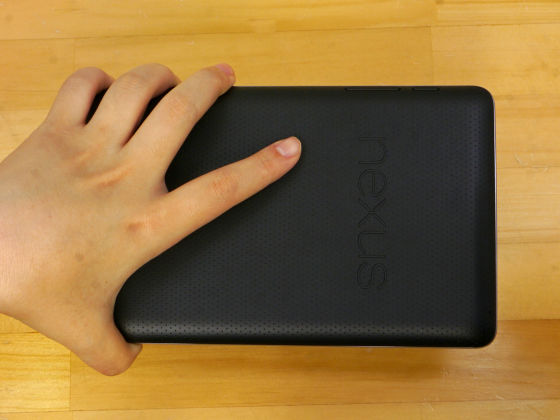 "GALAXY Note IIIn the case of '5 fingers, you can hold it tightly so you will have it in any posture and stabilize.



The appearance of Yahoo! JAPAN's PC version top page opened on each terminal is as follows.

"IPad mini(768 × 1024 dots) "is like this.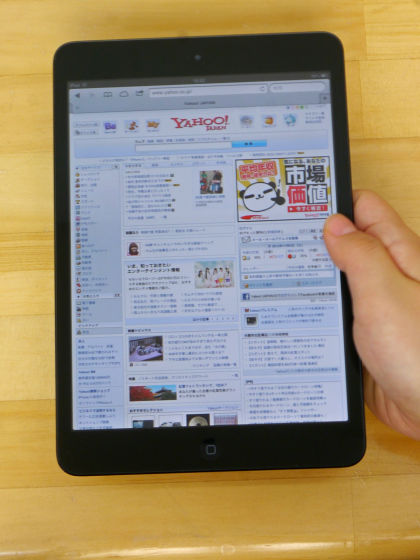 "Nexus 7(800 × 1280 dots) "It will be like this.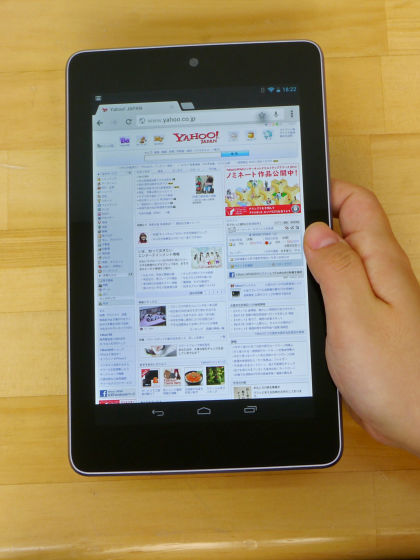 "GALAXY Note II(720 × 1280 dots) "is as follows.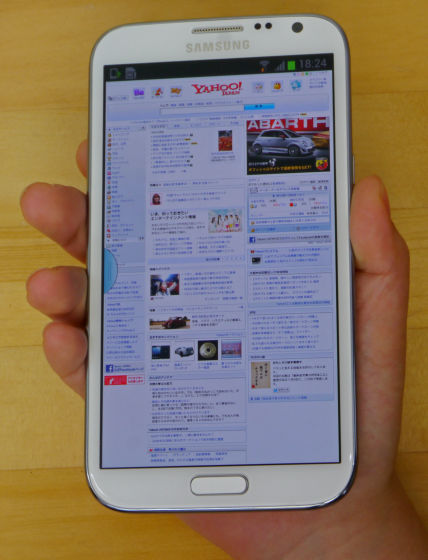 Three of the resolutions are not different, but the size of the display varies. Again, the largest size among the three models "IPad mini"Is the most easily readable character, while"GALAXY Note II"It is a level where you can not read letters unless you take a good eye.

The measured weight is "IPad mini"Is about 304 grams and overwhelming lightness as a model exceeding 7 inches.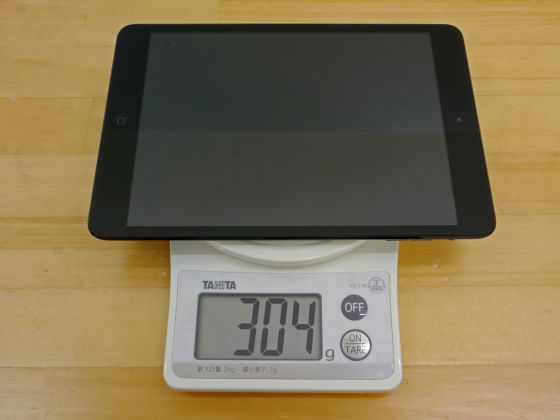 "Nexus 7"Is about 334 grams, and among the three models we compared this time we have the 1st weight.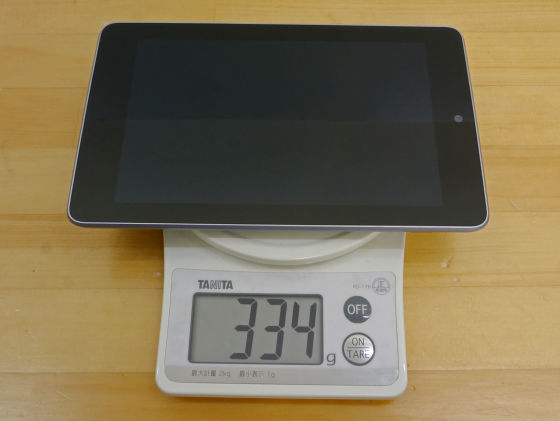 "GALAXY Note IIThere is only a small size, about 180 grams and lightweight.



So, actually checking variously for the hands, although it is a trade-off with the size of the screen, if it sticks to the ease of holding with one hand, it is 5 inches "GALAXY Note IIYou can see that it is a fairly easy-to-use terminal.

◆ Photo review

The package is as follows.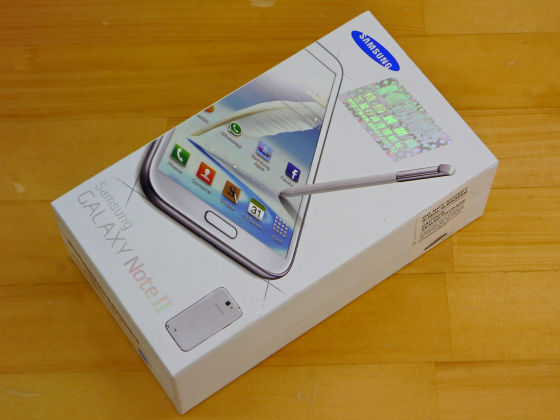 Pad.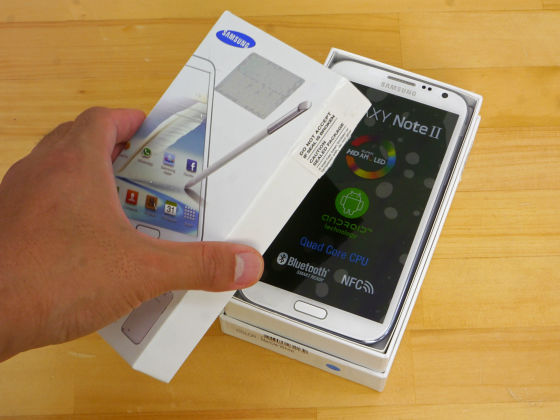 In addition to the main body, the contents include instructions for English and Chinese, cables for charging, adapters and so on. Since the plug of the adapter is a shape that can not be used with a Japanese outlet, charging must be done from the USB port.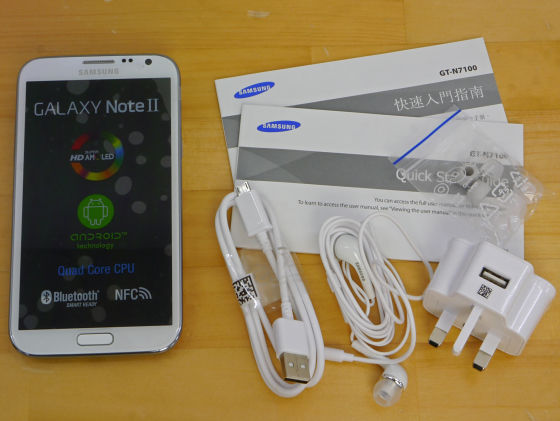 Looking from the front like this.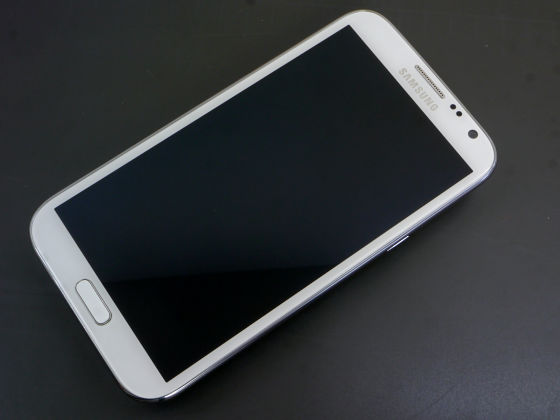 Equipped with a front camera with about 1.9 million effective pixels. "IPad mini"When"Nexus 7"Are all 1.2 million pixels, so this part is"GALAXY NOTE IIThe spec is better for you.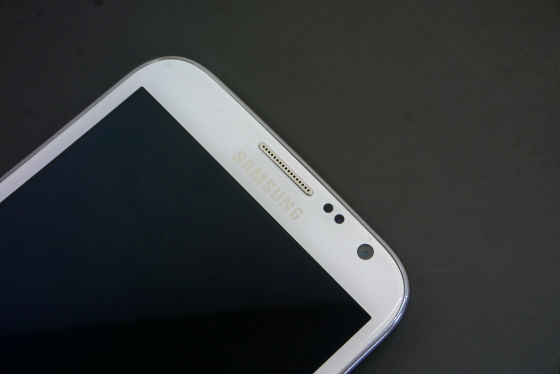 Horizontal home button.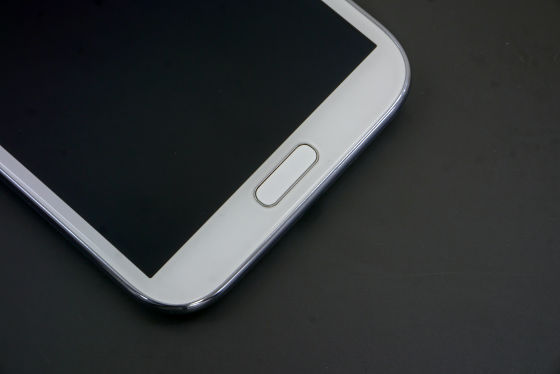 On the back side is equipped with a camera with 8.1 million effective pixels and this point is also "Nexus 7Strengths not found in.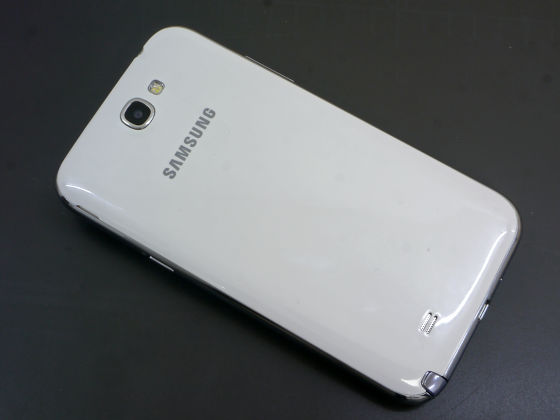 The place I turned on is as follows.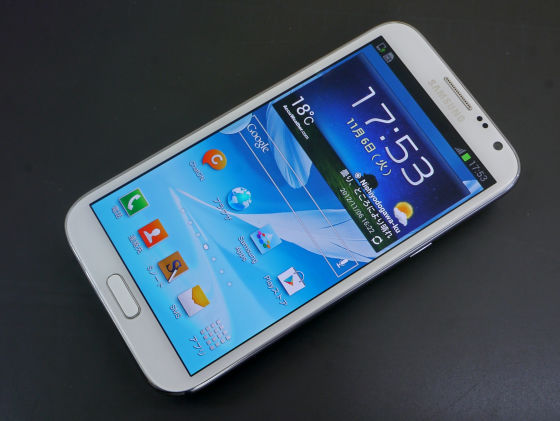 side.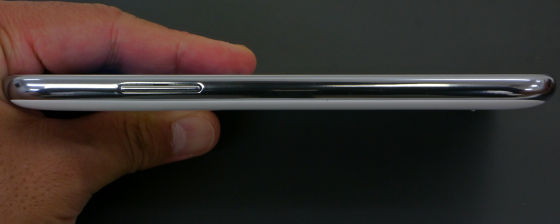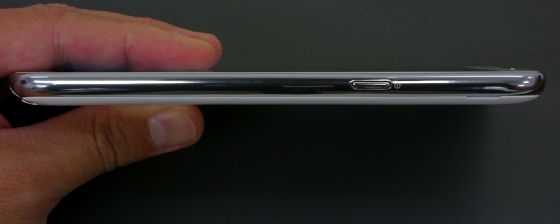 Upper part.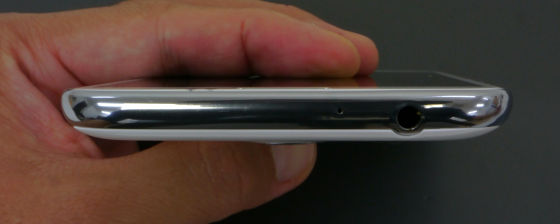 beneath.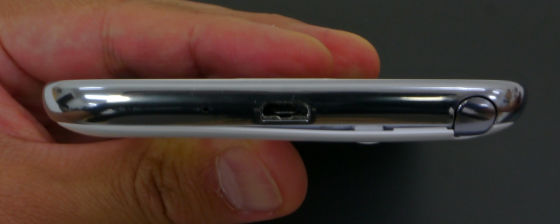 Built-in high capacity 3100 mAh battery.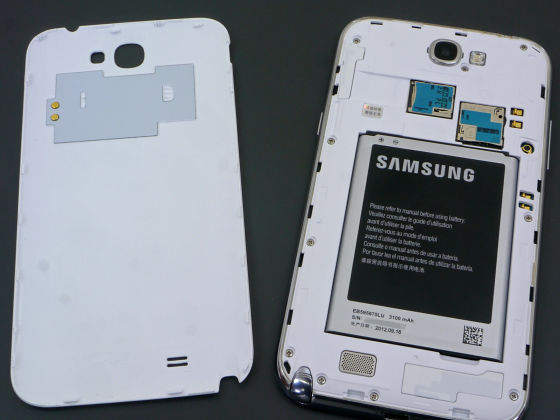 SIM lock free model so obviously SIM card is not included, but if you have a micro SIM on hand you can plug it in and use it.



◆ Setup method

Startup screen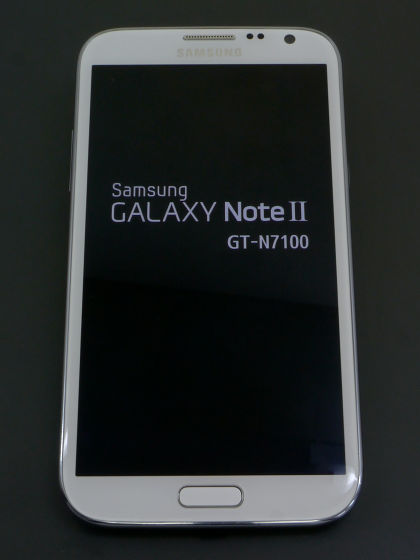 logo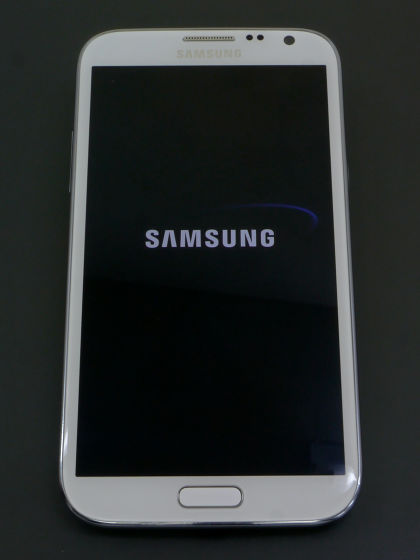 Since it is a terminal sold in China, the initial display is Chinese. First, touch the language setting and change the display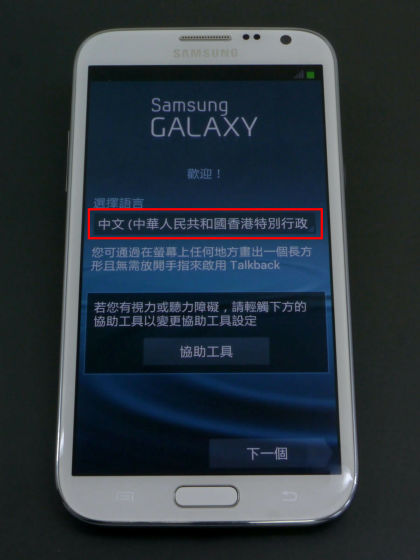 Tap 'Japanese' to select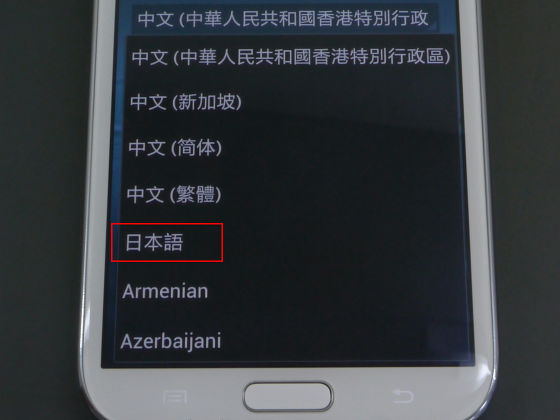 Tap "Next"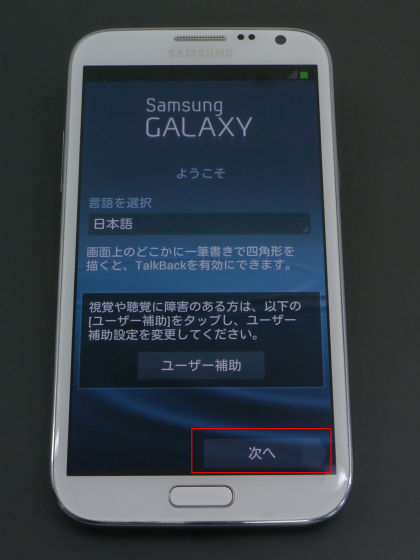 Tap the WiFi network you want to connect to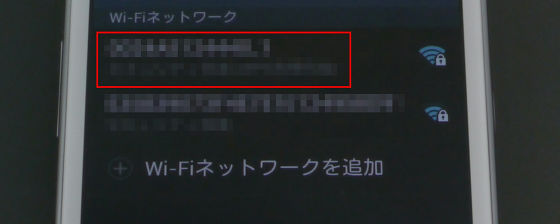 Enter the password and tap "Connect"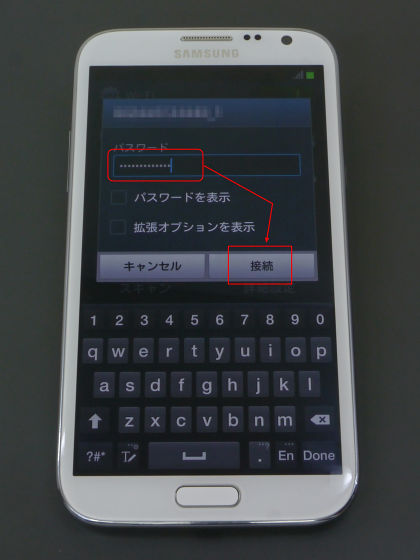 Tap "Next"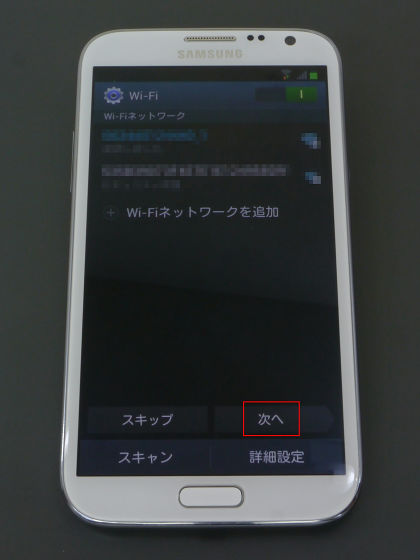 Tap "Select time zone"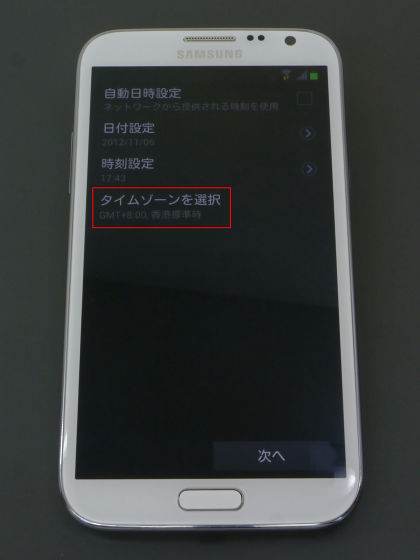 Tap "Japan Standard Time (Tokyo)"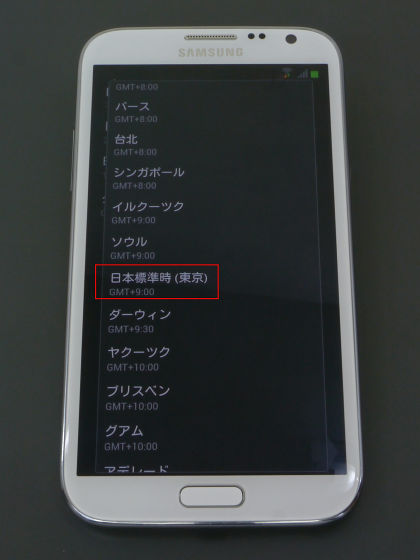 Tap "Next"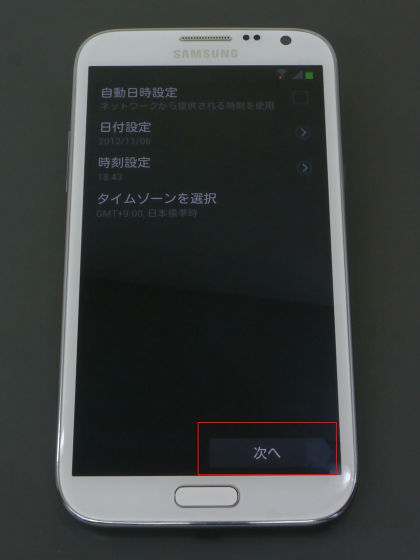 Tap 'Skip'. Please note that this time we are skipping all the additional settings in order to finish the setup at the fastest, but if you have a service you want to use, it is smooth if you register first at this point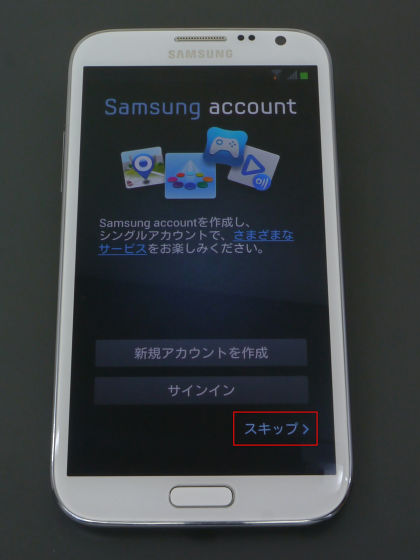 Tap "No"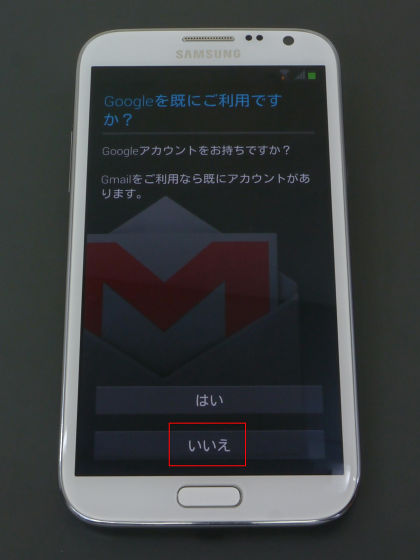 Tap "Do not set now"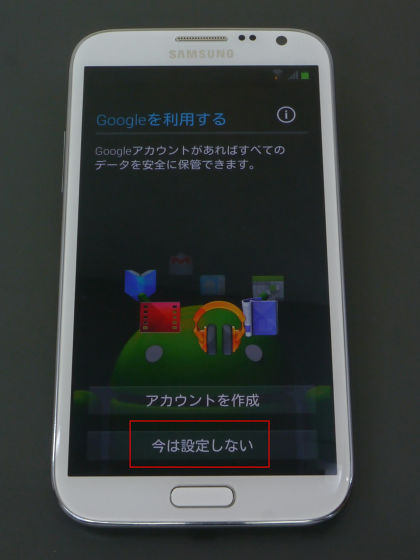 Tap "→" to allow Google to collect anonymized data and use location information.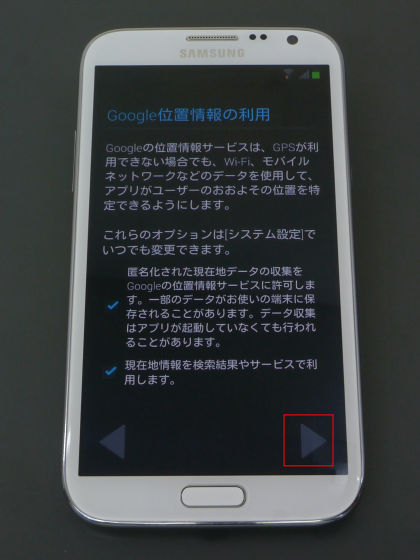 Register user name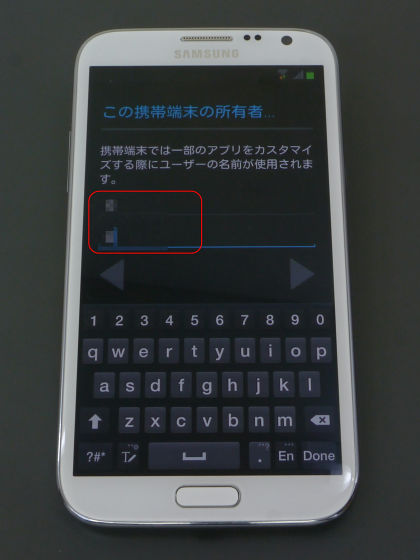 Tap "→" mark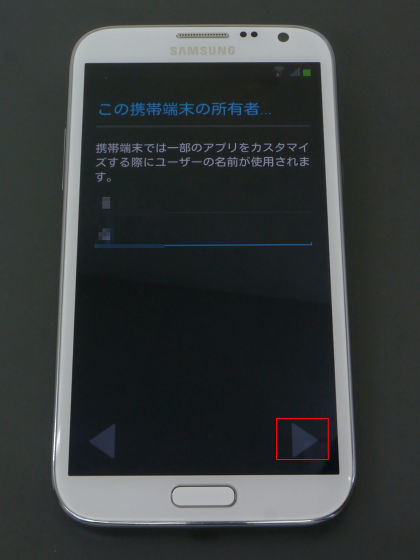 Tap 'No, it's fine.'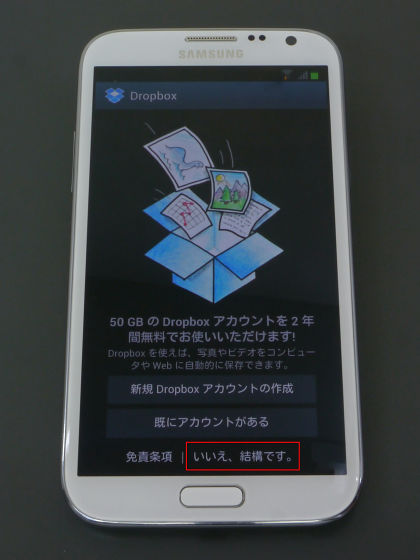 Tap "Done"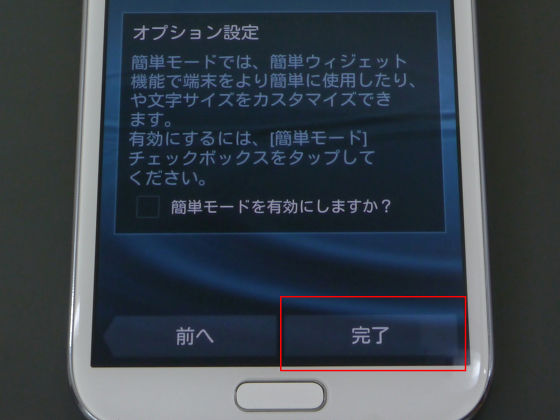 Tap "OK"



When all the setup is completed and the following home screen is displayed, only use the terminal afterwards.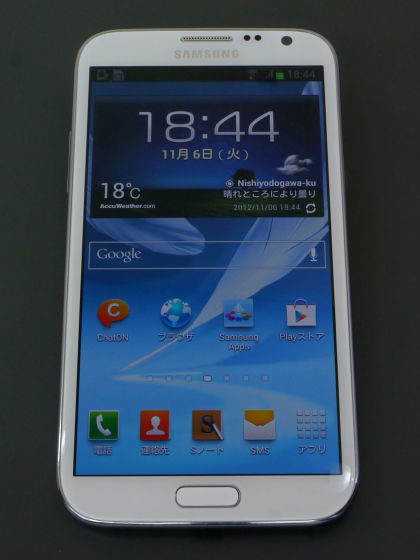 In addition, the "GALAXY Note 2 N7100 (16GB / SIM free / Marble White)"It is possible to purchase it from Expansys with tax 534,043 yen + shipping fee 1950 yen, and if there is inventory it will be delivered to hand at 2-3 days from order.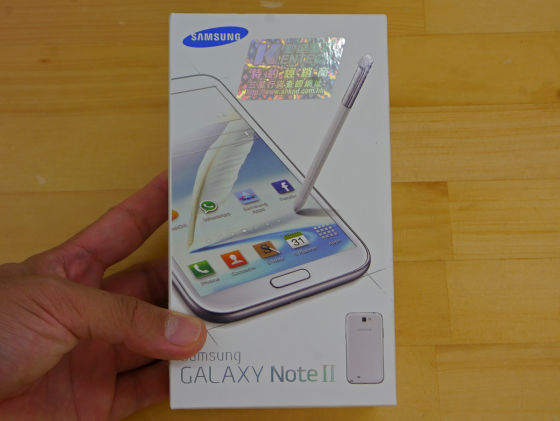 SIM lock free version of "GALAXY Note II"Because there is no need for a line contract and monthly payment does not occur, running cost when using it as the second terminal is small. Also, when used in place of the tablet, there is a disadvantage that the screen size becomes smaller than the 7-inch model, while the point that it is easy to hold and easy to grasp is a big appeal. The price can be purchased at a price that cuts below 20,000 yen "Nexus 7(16 GB WiFi model) ", it is relatively expensive compared to the 50,000 yen range, but with the 8,100,000 pixel rear camera with the largest number of pixels among the models compared this time and the organic EL display etc. It is not inferior in specification aspect . So, I tried various 7 inch size tablets, but those who feel that none of them are too big is one of the necessary checks.