Waterproof PHS to become a slave of smaho "HONEY BEE 5" actual machine review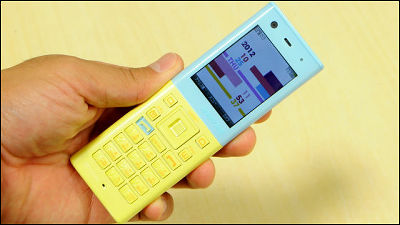 A PHS mobile phone that can be used as a child device (handset) by connecting with a smartphone via Bluetooth or check new mail information is "HONEY BEE 5"is. Since it has waterproof function and weighs about 78 grams, the same model that is convenient for use as a second generation terminal specializing in calling was displayed on WILLCOM 's new product exhibition, so it was paid to every corner of the picture I have done it.

WILLCOM | HONEY BEE 5
http://www.willcom-inc.com/ja/lineup/wx/07k/index.html

WILLCOM | About the release of "HONEY BEE 5 " - Release of a stylish waterproof mobile phone connected with smartphones -
http://www.willcom-inc.com/ja/corporate/press/2012/11/01/index_01.html

The color variation is 8 colors in all.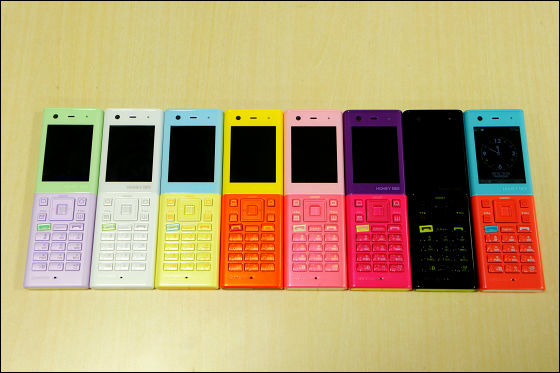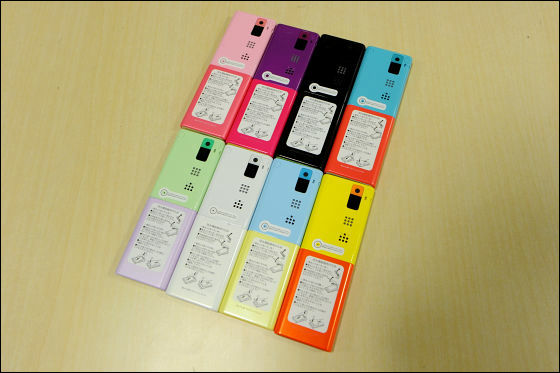 The body size is vertical 126.5 × width 42 × thickness 10.9 mm, the weight including the battery is about 78 grams and light weight. The nominal battery drive time is about 10 hours for continuous talk time and about 590 hours for standby time.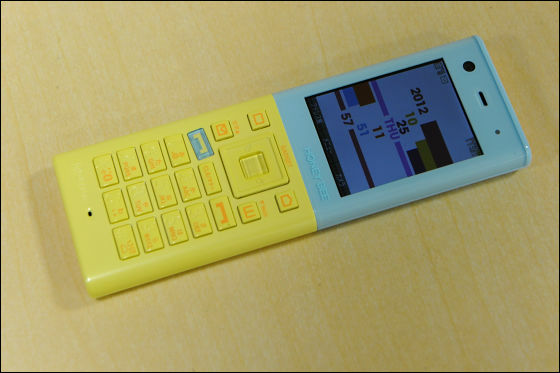 side.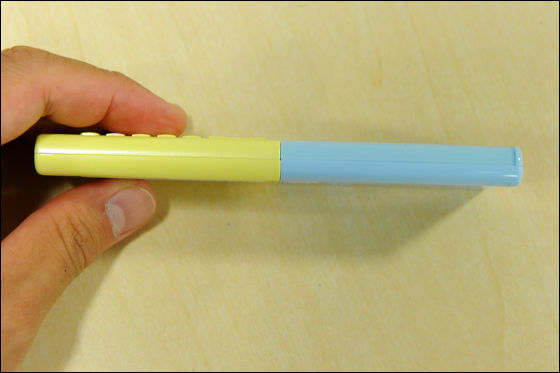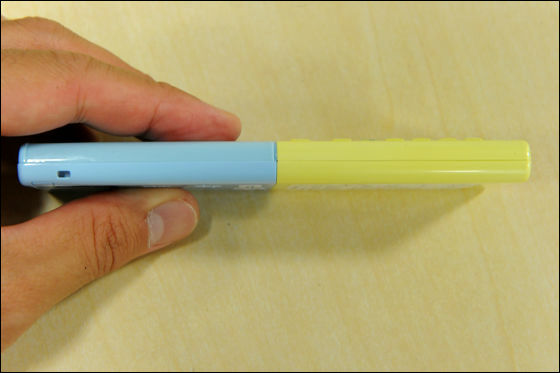 Upper part.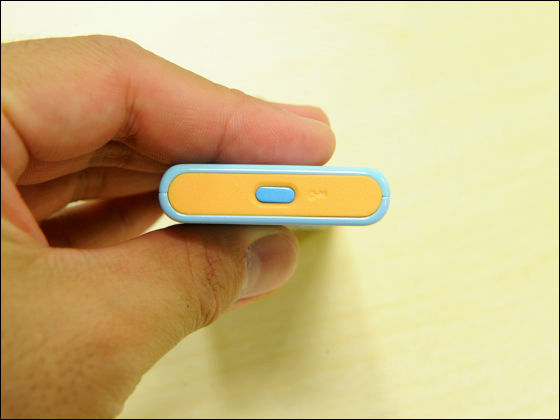 bottom.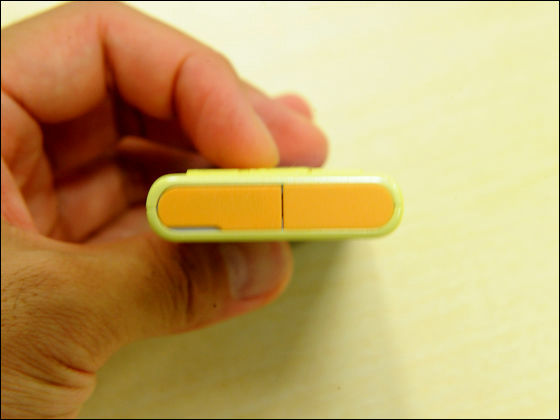 Vertical design that fits in Shibori in hand.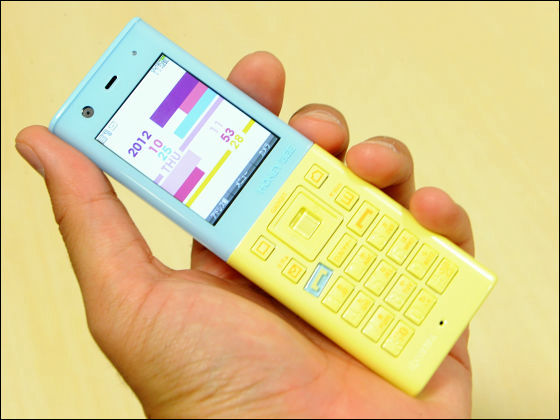 The call buttons are arranged diagonally, and it is the accents on the design that the colors are changed with other keys.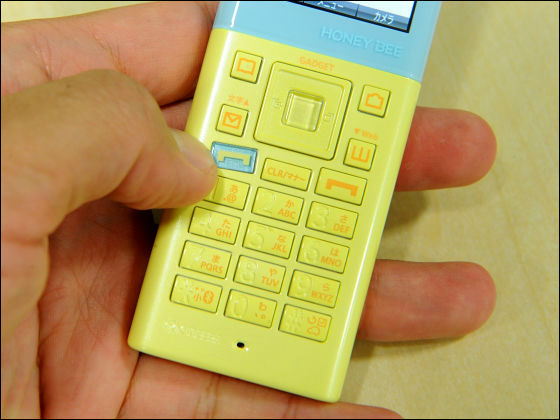 The display is 2 inch QVGA image quality.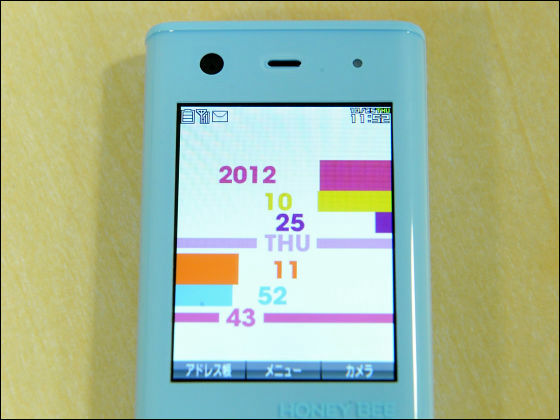 Equipped with 31 million pixel camera.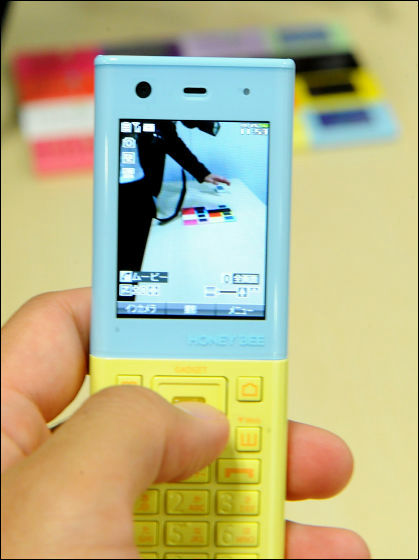 From November 8 th (Thu), reservation acceptance starts, the schedule for sale is November 15, and the price at WILLCOM store is "370 Yen" for bulk purchase with "W - VALUE SELECT".