I've eaten a new product of Moss that you can taste the umami umami indeed, such as "hamburger sandwich thick bacon"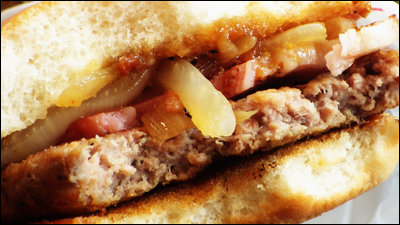 A hamburger steak with 100% of domestic meat (cows / pork ground minced meat) from Mos Burger entered "Exceptional hamburger steam sand"Has appeared. There are 3 kinds of line-ups in all "Exquisite hamburger sand thick bacon"Exceptional hamburger steam sand"Hamburger sand cheese"is. Other"Satsuma golden-toeden pudding"Older broiled rice cake (grain)"Coffee shake & jelly (cappuccino style)Products such as "I was out, so we ate together.

(PDF file) New product to taste the deliciousness of domestic meat over time Seasonal limited "Hikkuri Hamburg Sand" thick cutting bacon "New standard" Bat hammering hamburger sand "~ New release on Mos Burger nationwide from October 2 (Tue)

(PDF file)Moss's autumn / winter limited release Sweet "Satsuma Kinematsu no Atakata Pudding" new release ~ "Sorry for brown rice cake" (grain)

(PDF file)Coffee shake & jelly (cappuccino style) "with a bitter, adult flavor" eating shake "~ New release on Mos Burger nationwide from October 2 (Tue)

(PDF file)Soup new product has appeared! New sale "Onion soup" with rusk entered ~ "Clam chowder" "Corn soup" also renewed release ~

First of all, from "hamburger sandozu thick bacon" "hip hamburger sand" "exquisite hamburger sand cheese".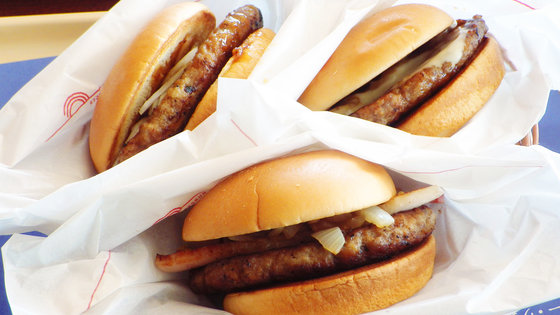 "Beautiful Hamburger Sand Thickly Sliced ​​Bacon" (420 yen tax included) is a hamburger steak with lightly baked bacon, grain mustard and onion sauté from Hokkaido baked in soy sauce sauce.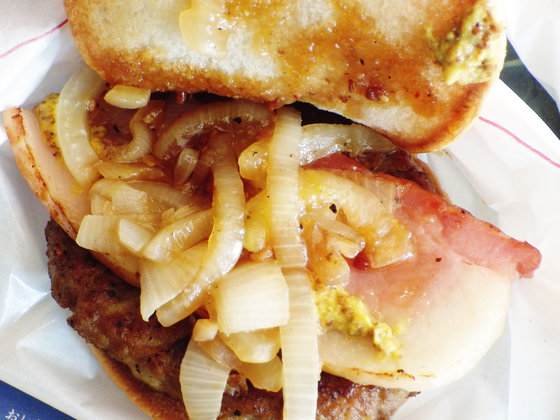 The taste adds the taste of thick bacon meat to the hamburger which the taste of the meat is condensed, and the taste of the thick meat is felt. Hamburger steak is quite dense meat taste, so maybe you feel a bit confident as it adds a salty taste of bacon. However, it is good enough for eating and it might be good for those who want to enjoy the taste of the meat very much.



Next is "honorable hamburger sand" (360 yen including tax). Simple composition with hamburger, onion slice and sauce sauce applied. It seems to be a new classic product menu.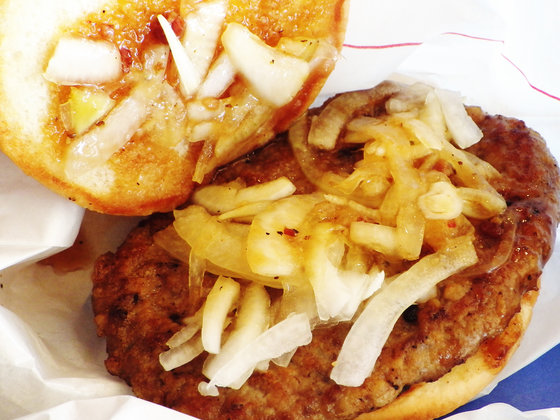 Taste is bacon is not included, it is refreshing taste. A little bit of soy sauce sauce seasoned seems to go well with hamburger packed with umami taste. Although it is an orthodox taste with a simple constitution, it has become content that firmly took advantage of the material's taste, and it is a moss-like dish.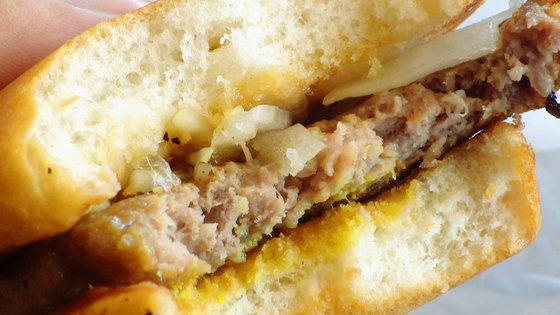 "Superb hamburger sandwich cheese" with trolley cheese can be seen (390 yen including tax). It is a product that has been on sale since October 2009, but this time, I switched the source from a pepper sauce source with black pepper to a sauce sauce with Bacon Bits added and renewed. Also, cheese seems to be using Gouda cheese from Hokkaido that condensed taste and original cheese using domestically produced butter.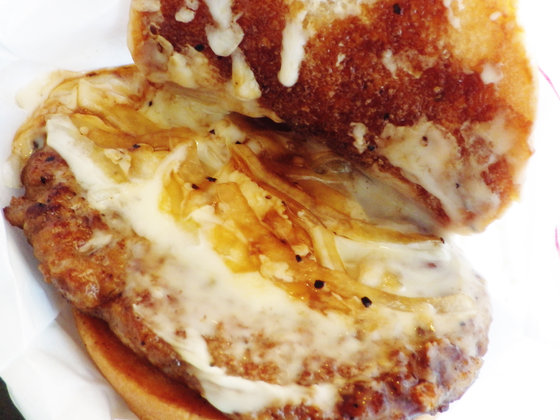 Melted cheese is often entangled with hamburger steak and can enjoy the taste of mild meat. You can enjoy a balanced taste of cheese, meat and sauce when a bit of soy sauce sauce is involved.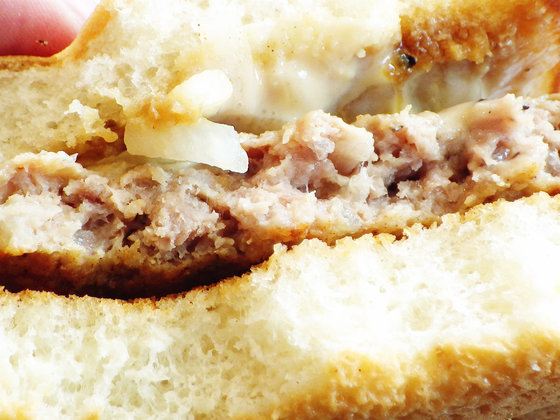 There is also a warm soup tailored to the cold season.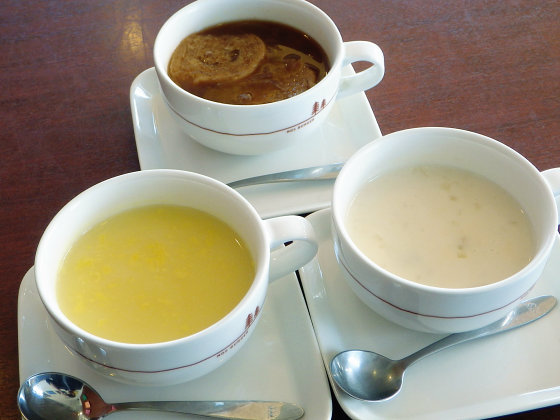 This is "Onion soup" (260 yen including tax). It is said that devised to let the soup soak into the rusk and tastefully taste the rusk by putting the rusk finished in a crisp finely sliced ​​French bread into the vessel first and pouring the soup afterwards.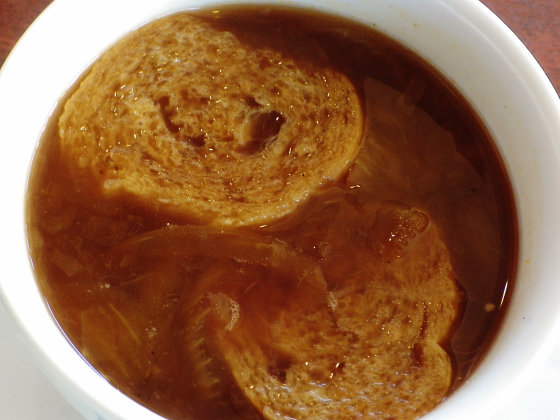 You can enjoy the taste of two onions, onions fried until it turns bright and raw onions that can enjoy the texture. The taste felt the aromatic flavor of Onion firmly.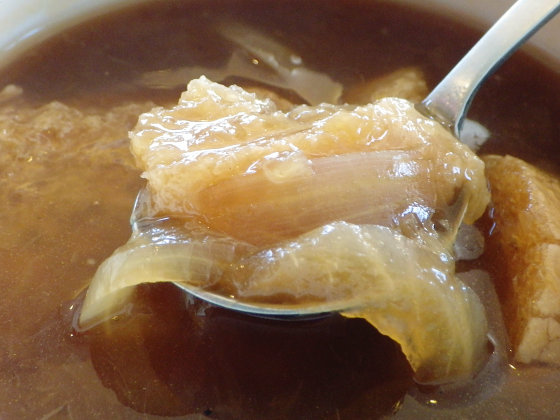 Next is "corn soup" (240 yen including tax). In order to make use of the sweet flavor of corn, I lost the croutons and made topping with only hall corn.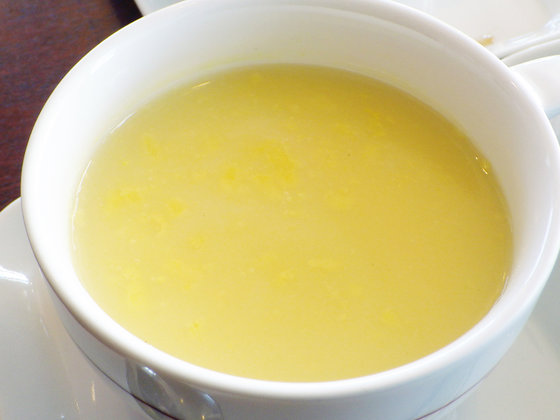 The taste itself is not much different from the instant corn soup, but the tongue sensation of the corn can be tasted firmly, the texture is good. I could feel the clean taste to the last without having a powdery cone left undissolved at the bottom of the cup.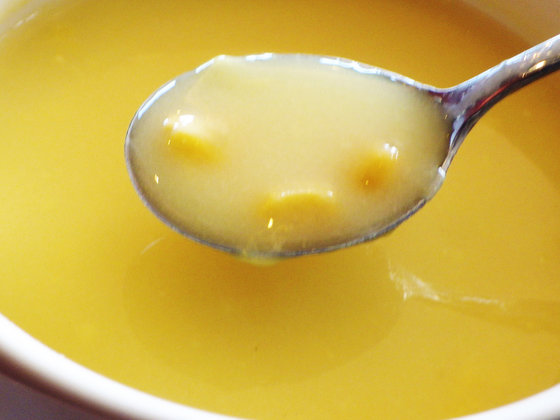 This is "clam chowder" (260 yen including tax). It is said that the soup is thickened and renewed than conventional products.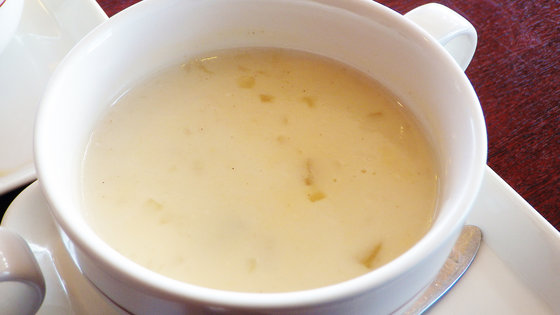 Creamy soup matches well with clams, bacon, onions, potatoes and other ingredients, so you can enjoy a rich flavor. The sweetness of the vegetables that melted into the soup was added, and the richness was added to the rich flavor and the deep taste.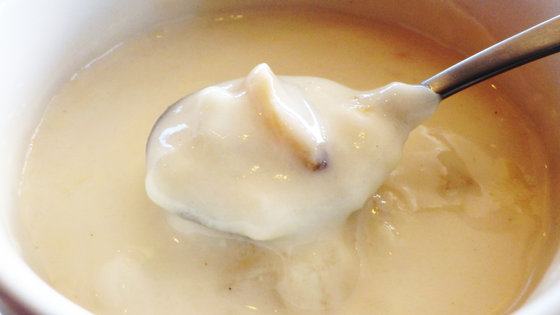 And here is dessert.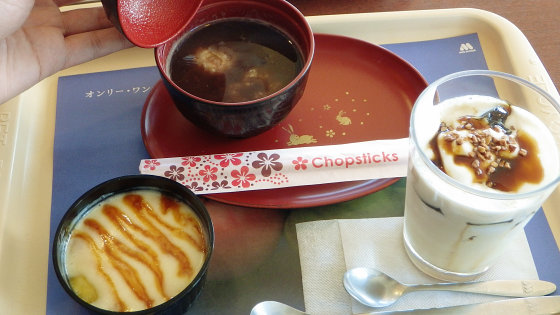 "Satsuma Kinematsu no Raku Pudding" (260 yen including tax). I feel sweetness of sweet potato firmly feeling that I sweet sweet potato into pudding. However, the caramel sauce is quite sweet, and it seems that sweetness is a bit too strong. I like the taste of sweet potato tart and it is a taste for people who like strong sweetness.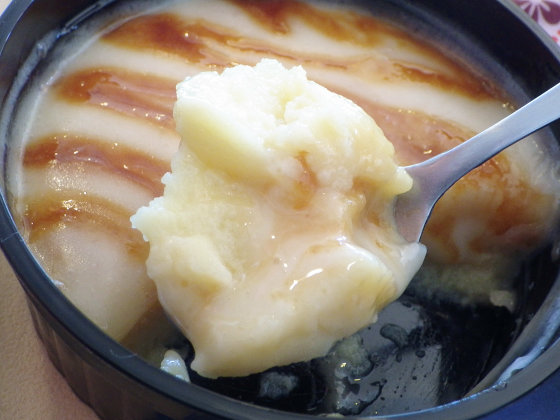 "Older broiled rice cake" (grain soup) "(280 yen including tax). Good texture as a rice cake made with brown rice is good.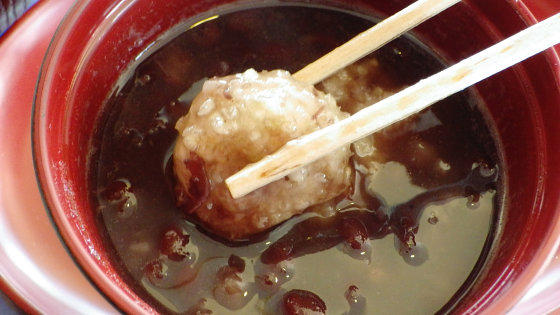 The sweetness of Azuki is also reasonable, it gets cold It is perfect for the future.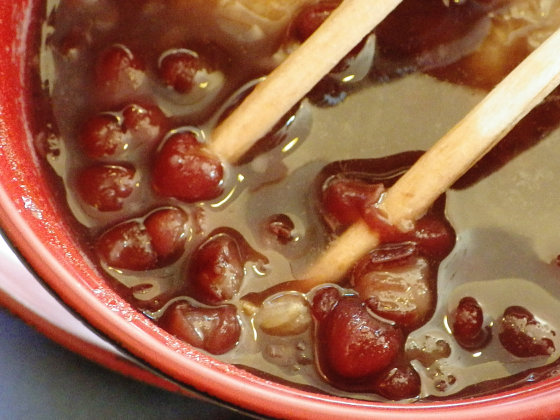 Finally "Coffee shake & jelly (cappuccino style)" (330 yen including tax). The bitter taste of coffee jelly is strikingly felt in the sweetness of the source of meringue that it adds rum, and this contrasting taste is good without saying anything. It also felt the fragrance of the roasted almond being topped, it has become a good accent.