"Monster Hunter 3G HD ver." Is released on the same day as the Wii U main body, the bundled set of the main body and software also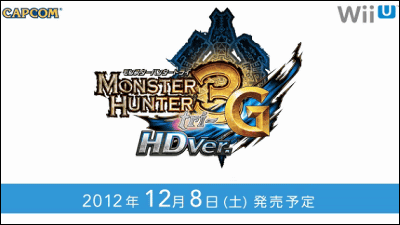 From 23 o'clock on September 13Nintendo Direct Wii U PreviewIn the information announcement about the game software released in Wii U was done. "Monster Hunter 3G HD ver." Is planned to be released on the same day as the main body on December 8, and bundled sets with the main body, soft and controller are also prepared.

Nintendo Direct Wii U Preview | Nintendo



Familiar, President Iwata of Nintendo gave information on the game software for Wii U. By the way, because the announcement about this software was done at the same timing in Japan, the USA, Europe, it was said that it was such time in Japan.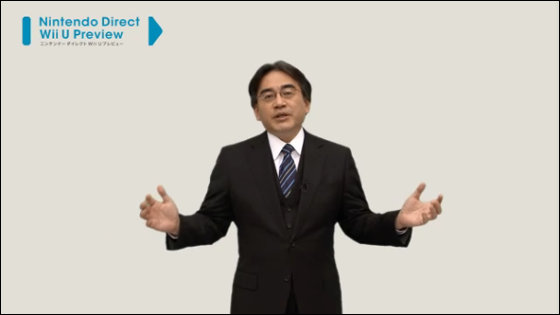 AlreadyRelease date and price of Wii U main unit announced in the evening presentationSo this time we will talk about Wii U soft. First of all, from a story about how the net experience will change, as an example of a net browser installed as a main function before talking about software.



It works pretty crisply and lightly



By having the touch screen at hand, you can use text at the hand to read characters and fine characters, and large screen TV for watching photos and movies in the living room, and so on.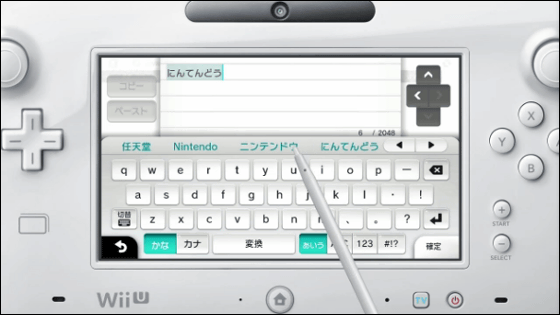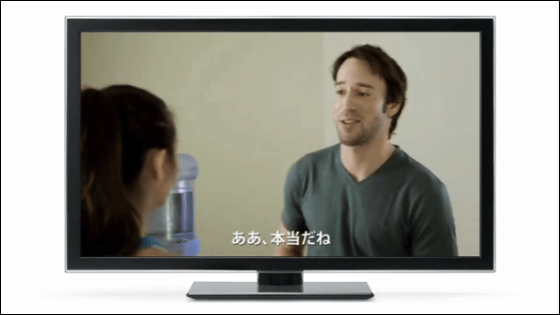 In addition to the tabbed browsing function, you can use only the game pad without using a television. Although it can be displayed on HD on the TV, it does not support Flash, but it has all the functions necessary for the current browser such as HTML 5 and H.264.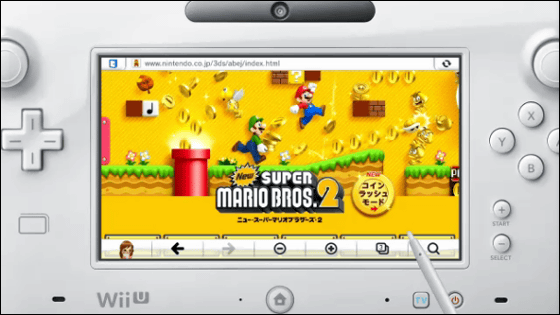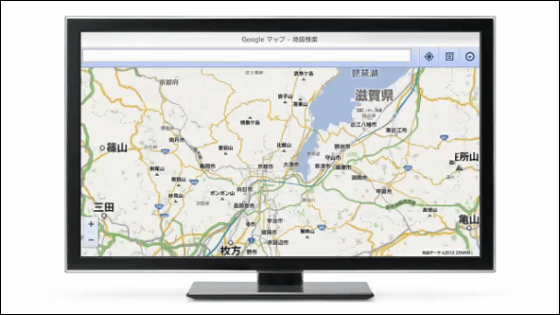 Normally it is the same screen on TV and game pad, but you can also search for the next video with pad while watching movies on TV.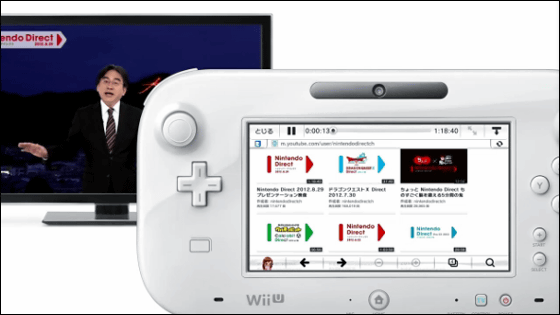 Since it is not just a browser, it also has a function to turn net browsing into entertainment like this curtain.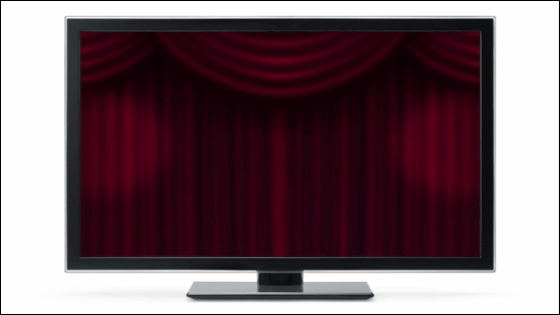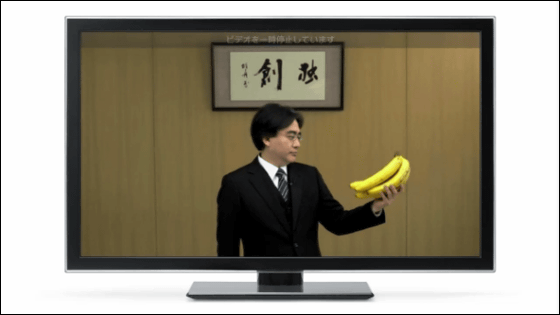 There is also a scroll function using a gyrosensor, scrolling pages you are browsing by tilting the main body.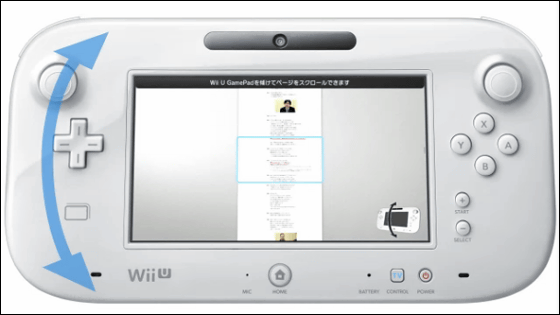 Also, when opening the browser during game play, there is also a function assuming browser use during the game such as the title of the game being played from the beginning is input as the search keyword.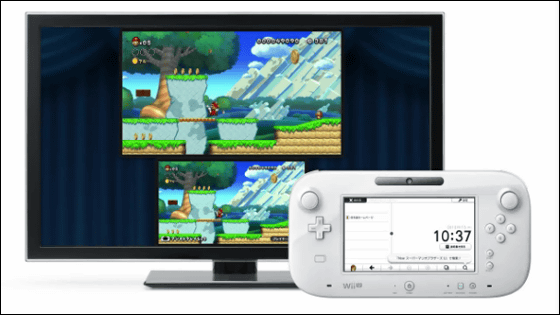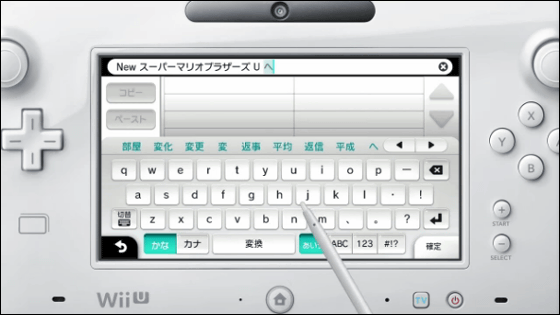 If you connect the Wii U to the Internet, you can use these free of charge.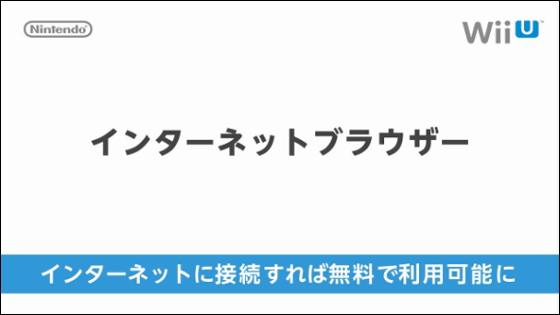 I am trying to be able to watch pictures on everyone's Nintendo channel etc, but after the release of Wii U, I would like to be able to see directly at Nintendo Direct.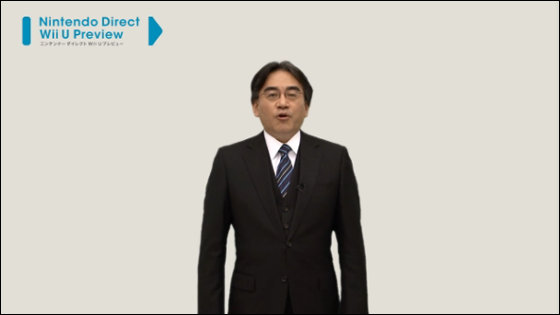 About software, first from "New Super Mario Bros. U".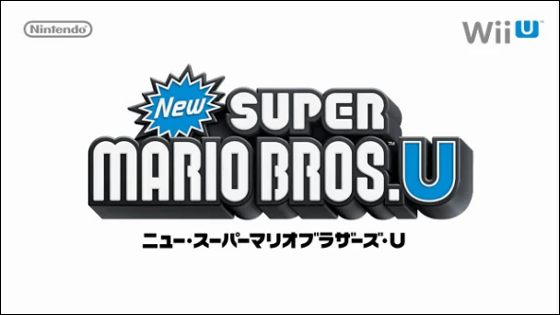 In Mario's main action game series, it was a promise that Princess Peach was to be deprived of Koppa's flavor.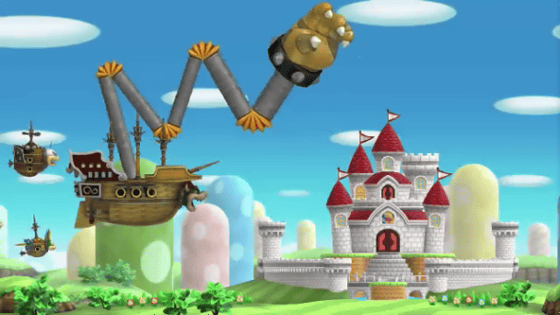 But this time will not be dismissed ... ...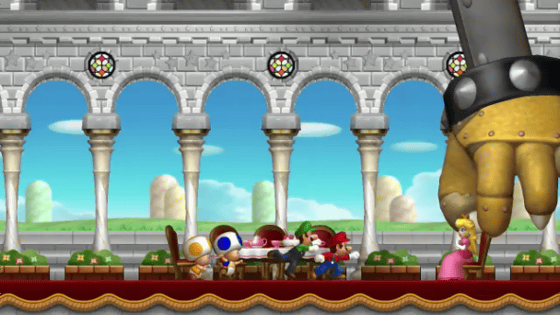 Peach castle will be occupied by Koppa's flavor.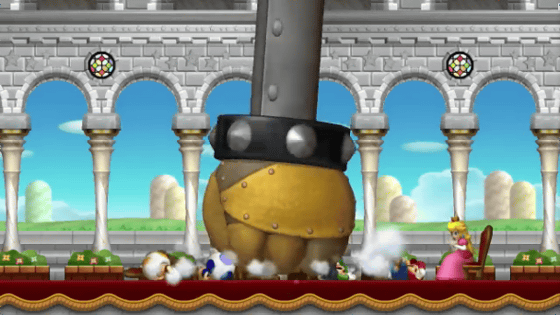 Mario challenge various fields to regain the castle.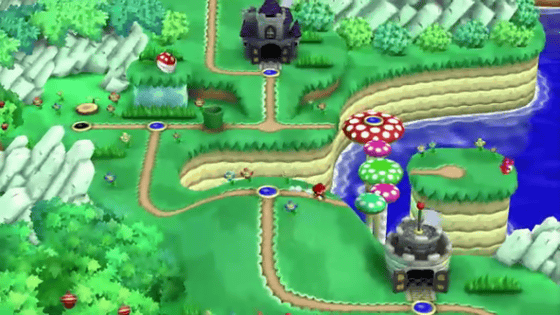 New Mario gliding like a mussel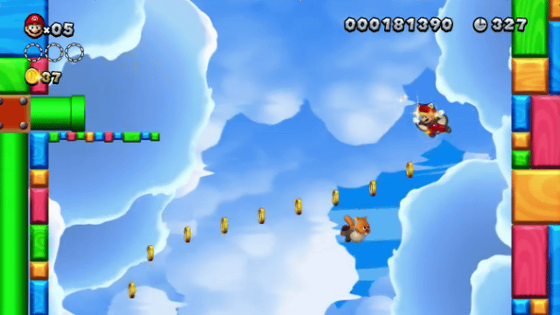 Yoshi's familiar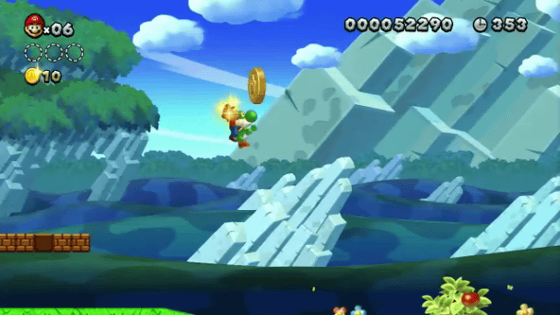 Try bulging like a balloon like this ...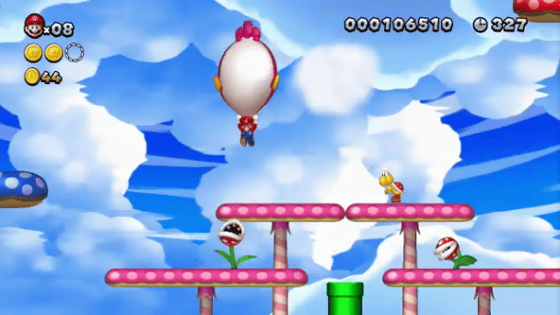 Chibi Yoshi who confines enemies with foam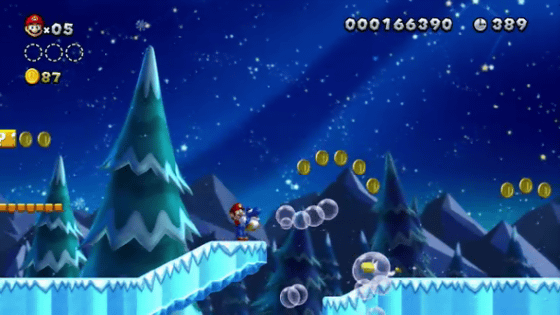 By using Mii during multiplayer playing, you can quickly see which character you are.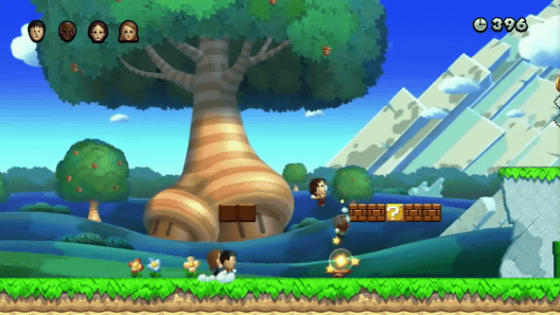 If you are playing alone you can use only the game pad, you can play without using a TV



With two players, assisted play can only play with screen touch, and you can help the companion who is playing.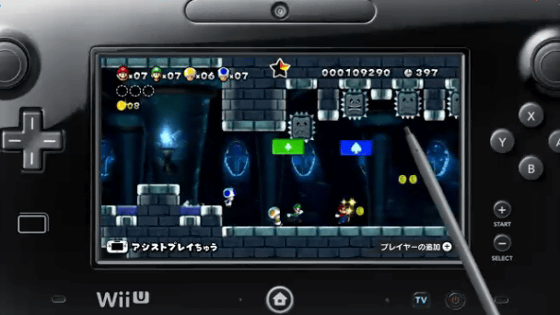 However, not just simple beginner relief, it is also possible for a good person to play a new transcendent play if you build a tag.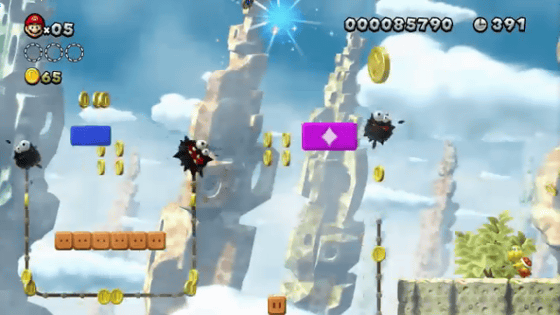 Newly, a mode to do time attacks according to the subject or to challenge one continuous UP.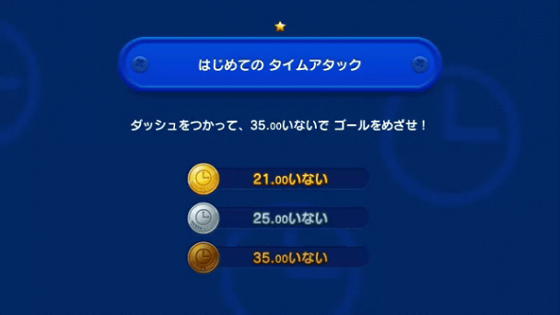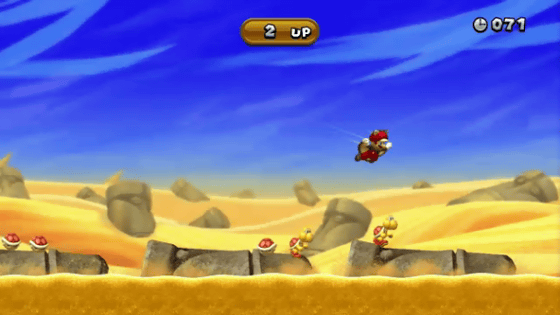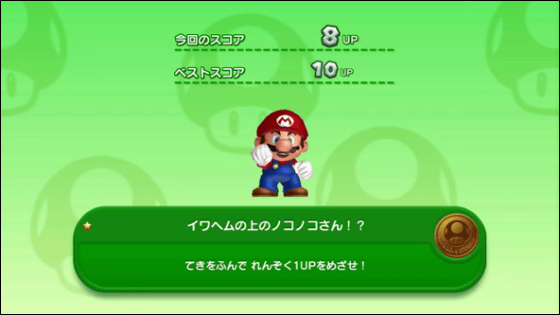 A mode in which the stage is forcibly scrolled and the scroll gradually increases.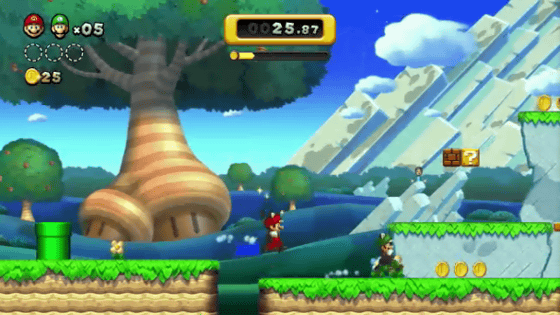 There is a mode that has never been fun, and it is a new 2D mario for Wii U, which one can play with alone. Simultaneously released with the main body, tax included 5985 yen.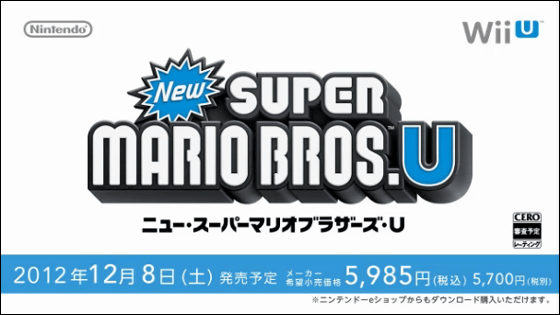 Next is "Nintendo Land". People thought that it was a multiplayer exclusive party game because there was a large number of players at the time of introduction at E3, but in fact it is software that embodies "everyone Wii U alone even Wii U" .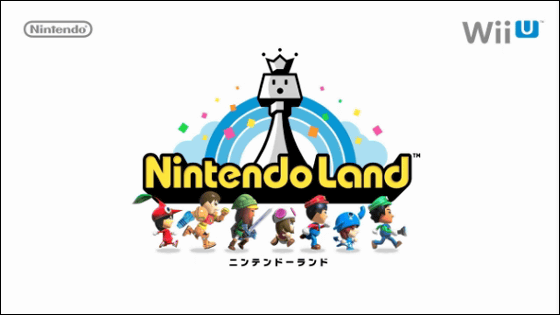 The game is made up of 12 attractions such as "Legend of Zelda Battle Quest" already announced.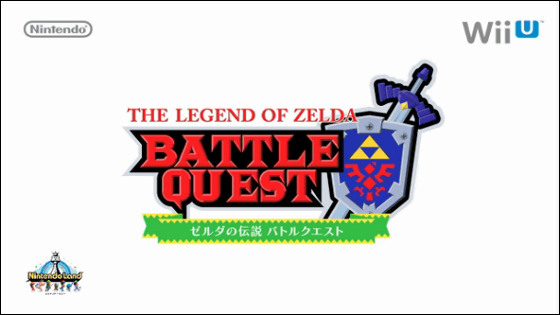 Lands can be broadly divided into three types of team attractions that can be played by one or more people, three types of opponent attractions for multiplayer playing with two or more people, and six types of mini attractions that can be played with ease by one person .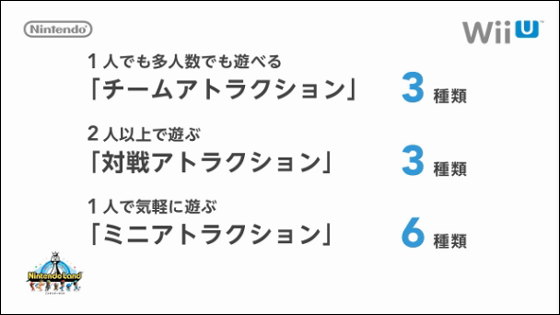 Some people misunderstand that it is a simple mini game collection because there are many 12 kinds of attractions, but team attractions have various game modes, and there is a depth that even skilled people can enjoy.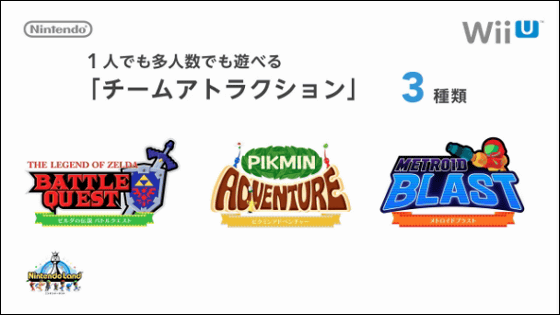 Battle attractions can be enjoyed from beginners to advanced players at the same time.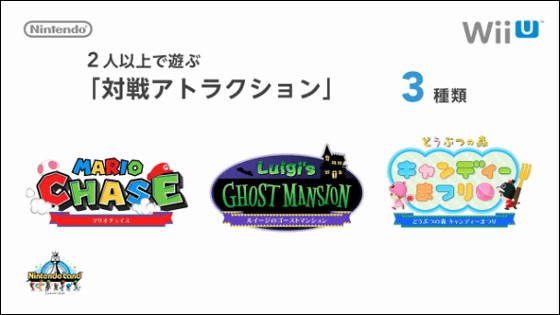 A mini attraction is a game that one person can forget to forget the time. Each is confidently content that you can recommend.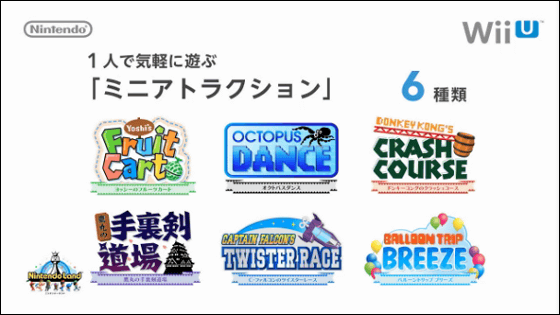 Rand is not exclusive for multiplayer but developed for the purpose of Nintendo fans' dream software. Among these, "Metroid Blast" and "Balloon Trip" will be introduced this time.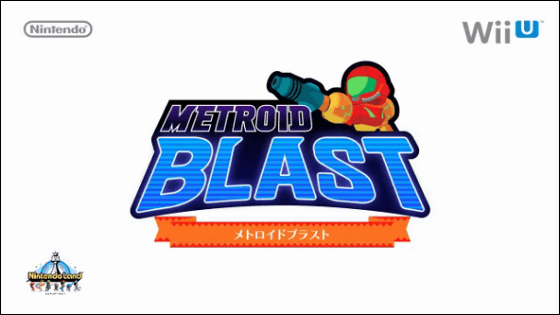 Metroid is a so-called TPS, and there are various play modes.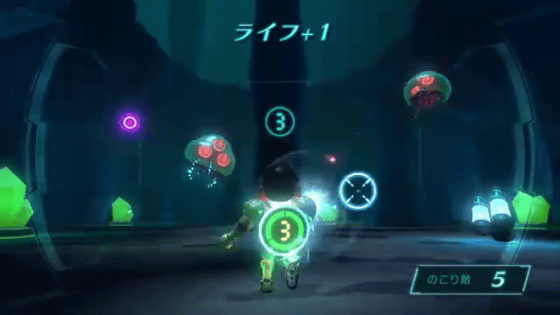 The TV has 4 Sam Steams, separated from the Starship at Game Pad, and up to 5 people can play at the same time.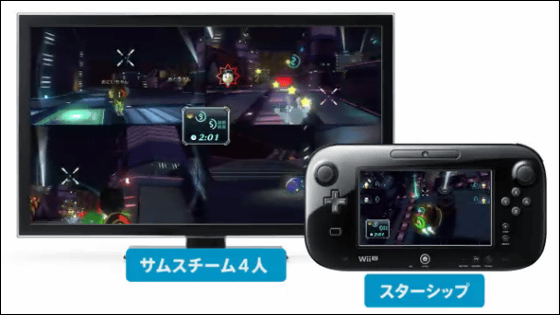 A player who uses game land in the airborne battle mode, Samus who fly in the sky, manipulates a starship and aims Samus on the ground from above.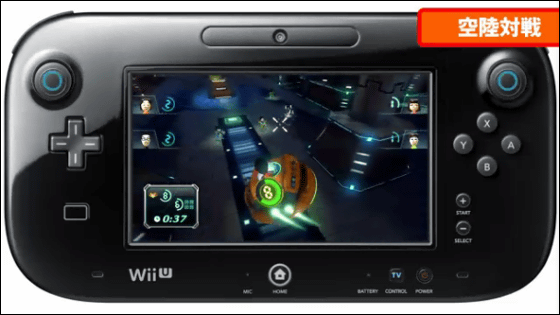 Sams on the ground aim at the flying game ship.



Cooperation mission is face clear type.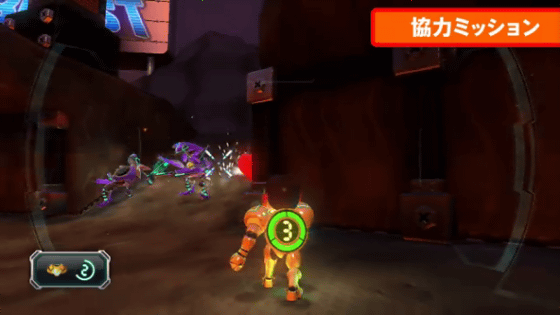 The player chooses in which way to do.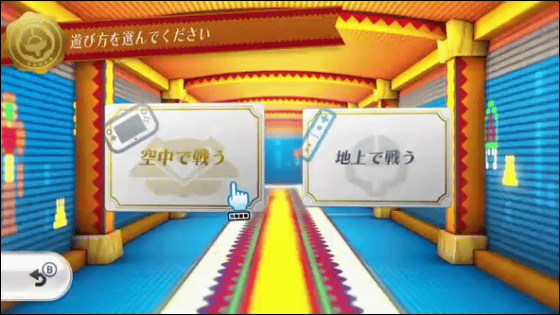 "Balloon Trip Breeze"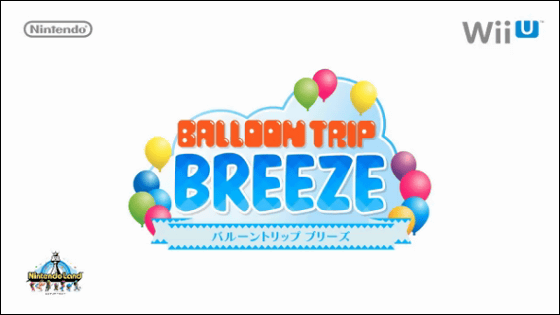 This is an attraction for one person who arranged "balloon trip" one of the modes included in "balloon fight".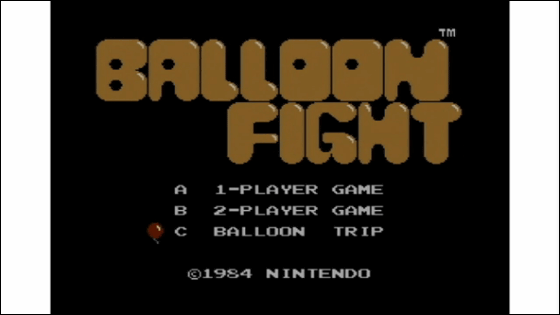 Originally, it was said that I added in 3 days after talking about adding another mode at balloon fight development, and as a result, President Iwata seems to have played this mode the most.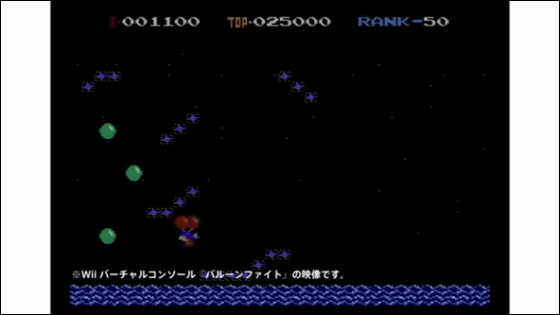 The content of the game is to guide characters so that they do not hit obstacles.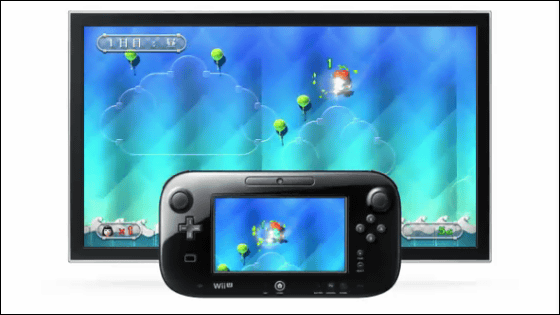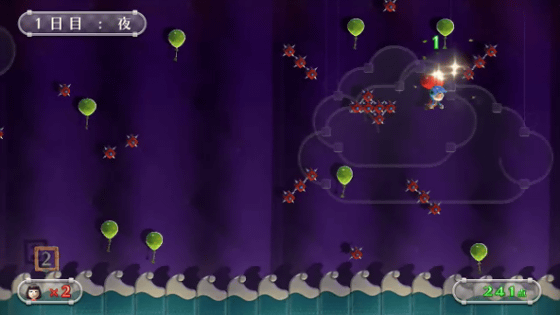 Software will be released on the same day as the main body, 4935 yen including tax.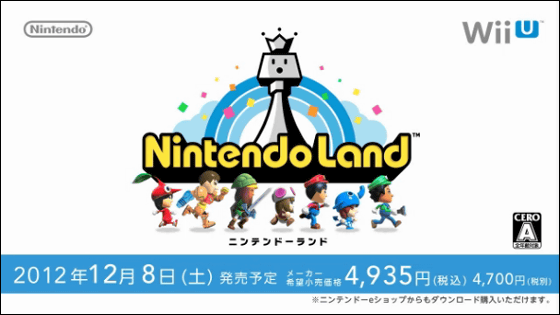 Then "Game & Wario"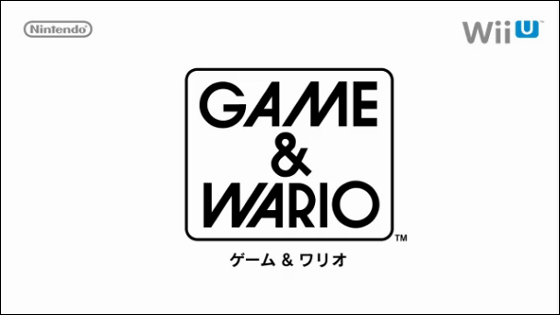 This is what the team of "Made in Wario" is producing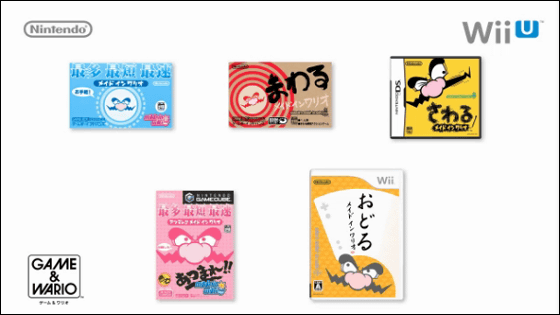 It is not a momentary action game, but a game that made full use of the characteristics of Wii U GamePad, as it is a unique world view.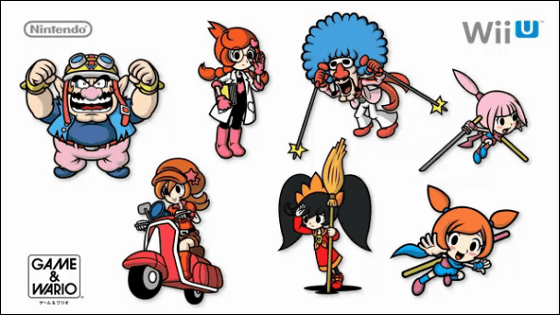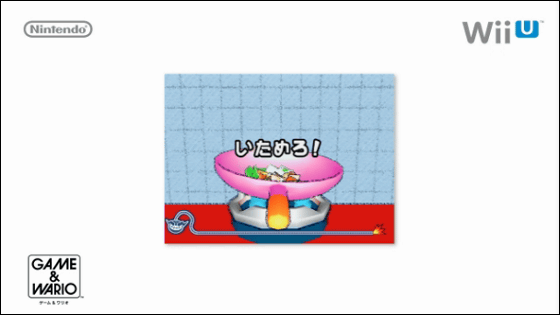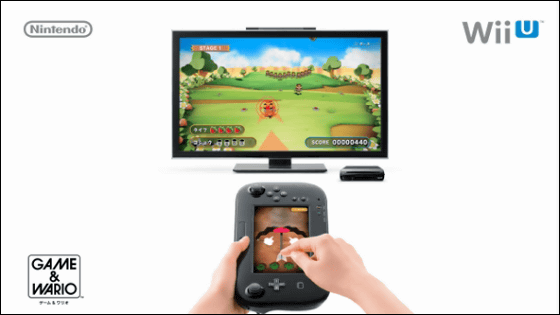 Various games are included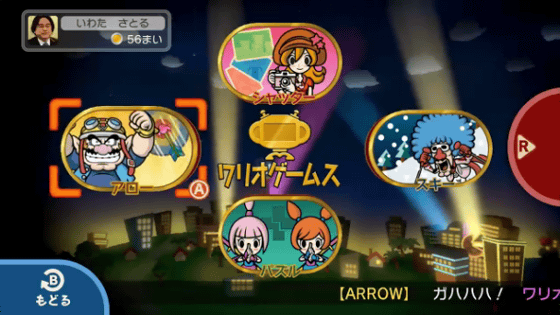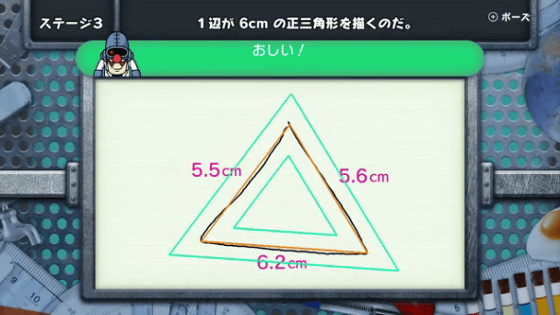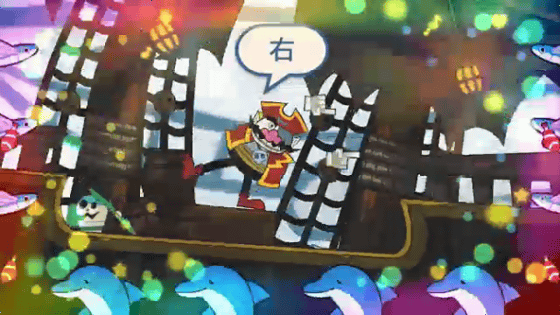 This time I will introduce two of them. First of all, the game called "ski" among the staff.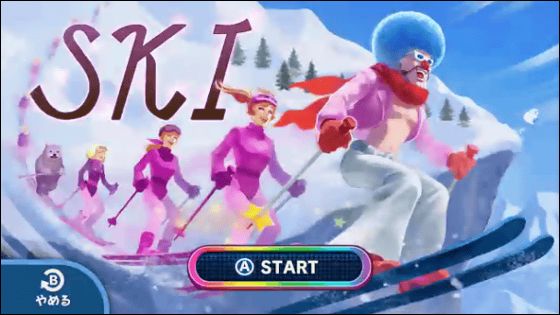 The player operates with the game pad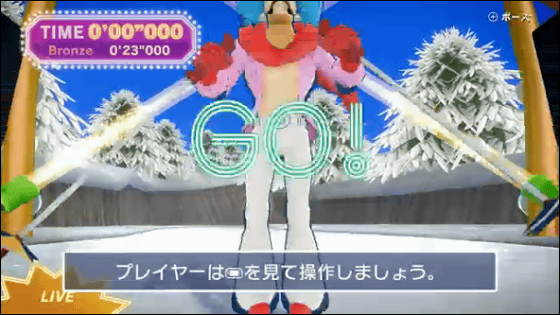 At this time, hold the game pad vertically ...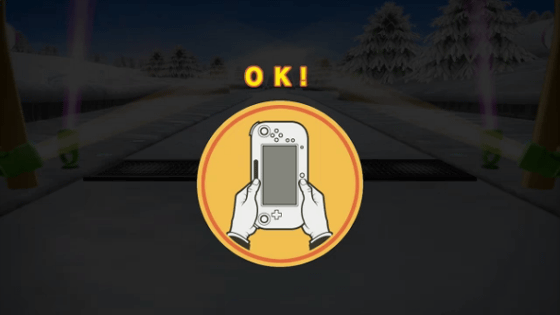 Tilt the pad to manipulate the character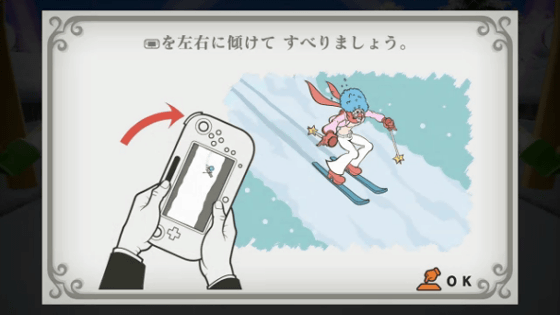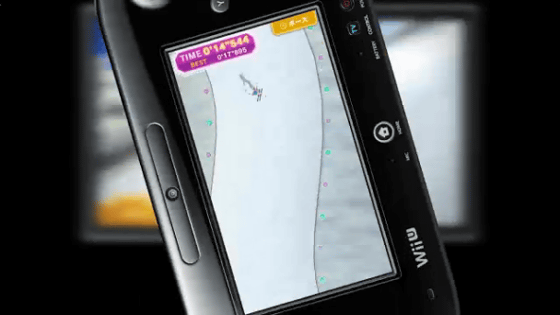 People around you can enjoy enjoying the cool appearance of running on the TV screen.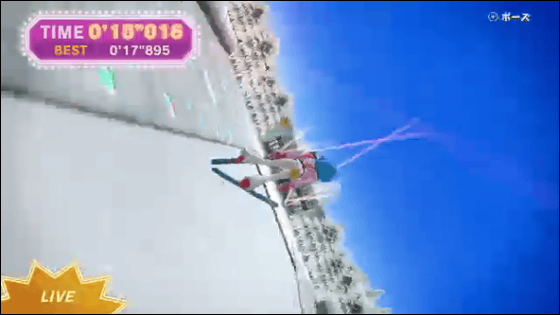 This is a game called "Arrow".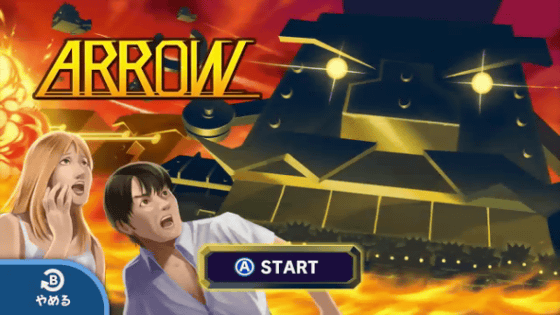 There is a bow and arrow on the game pad, and we will target and defeat the enemies on the TV screen with this.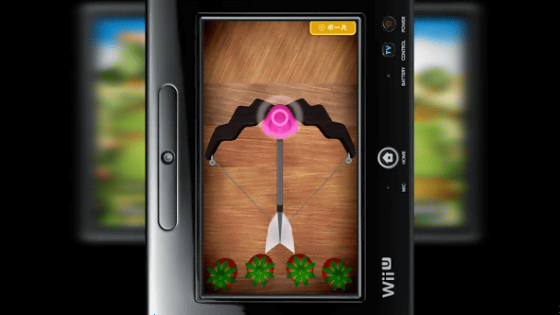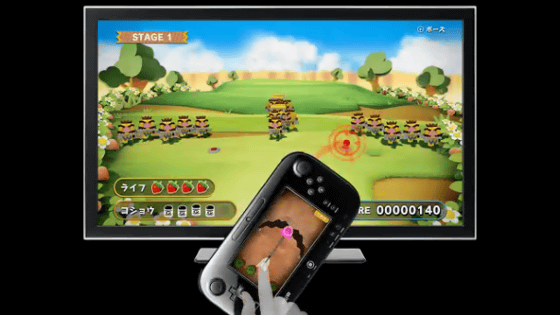 If you can not defeat it on the TV screen, the enemy invades the game pad.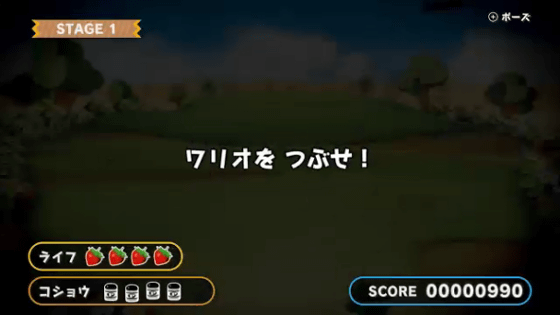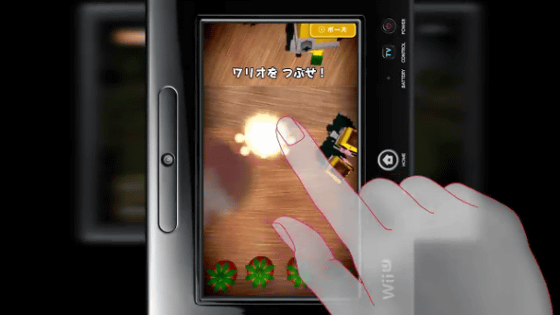 You can enjoy game characteristics that make use of the function and the unique taste of the wario team. Scheduled to be released in early 2013.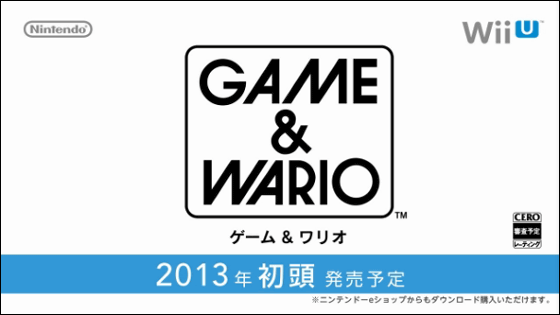 Although I will not introduce it in detail, "Wii Fit U" by spring ... ...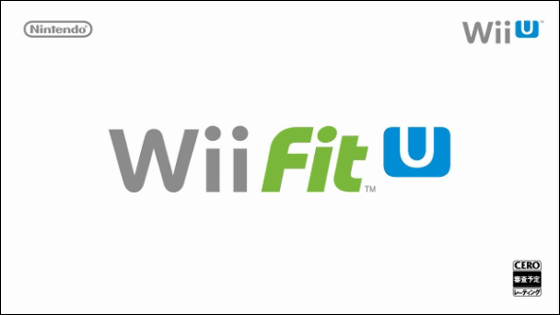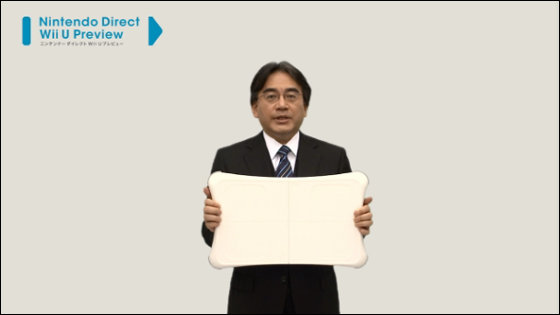 Scheduled to release "Pikmin 3"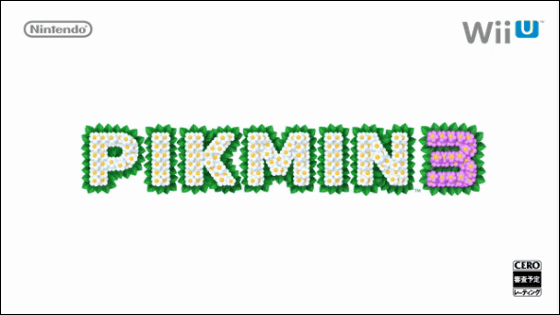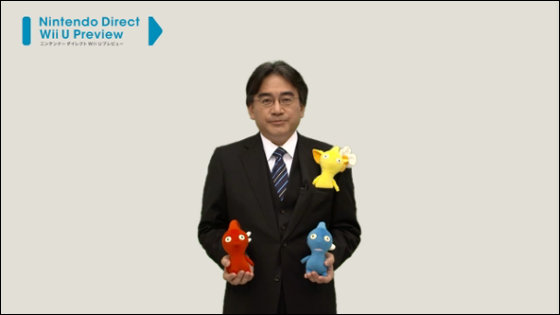 From here it is the title of the software maker. First of all, from "KOEI TECMO GAMES" "NINJA GAIDEN 3 RAZOR'S EDGE"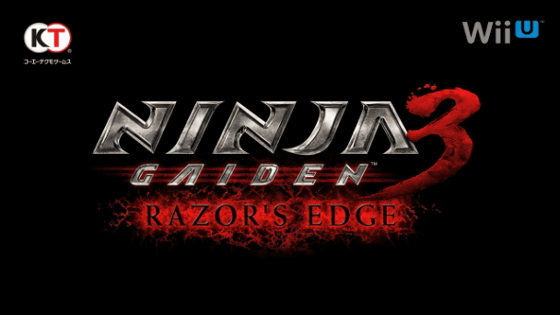 Weapons and Ninja were added to the latest work of the series, and playable characters also increased.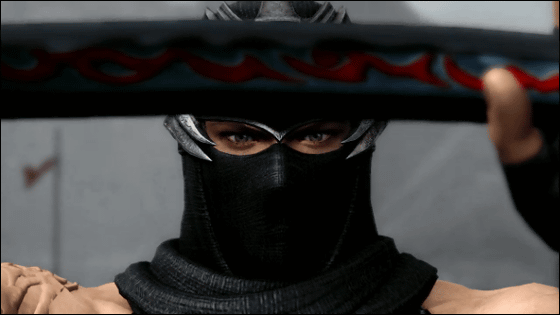 You can enjoy smooth action with game pad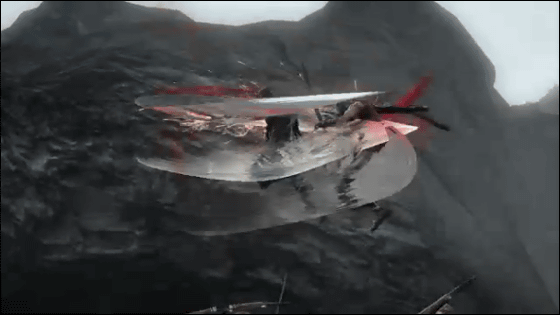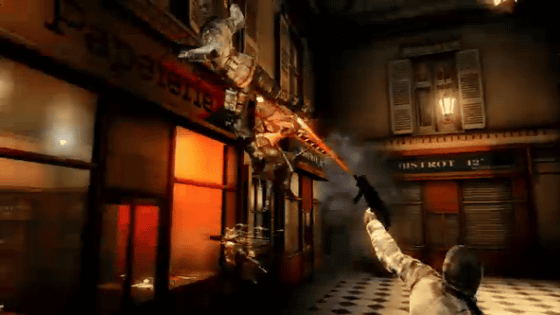 It is scheduled to be released on the same day as the main body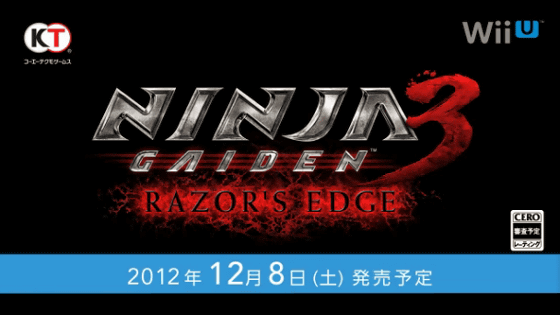 "Musou OROCHI 2 Hyper"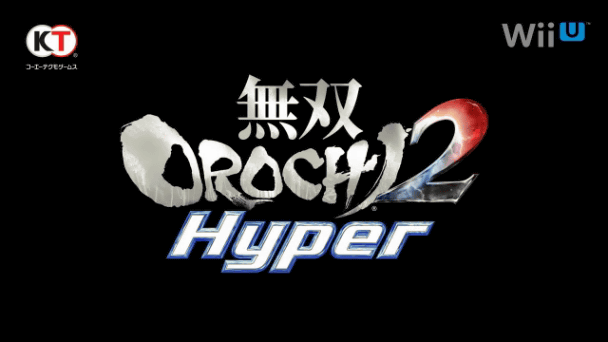 Popular series appeared in Wii U, characters unique to this work that will not appear in the previous series will also be added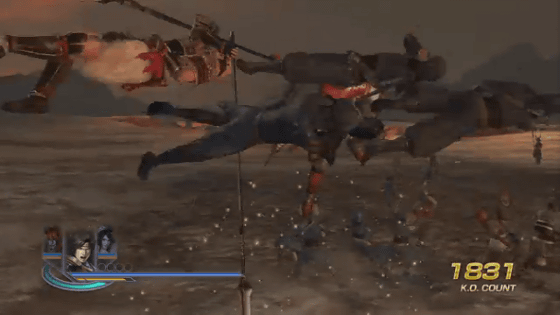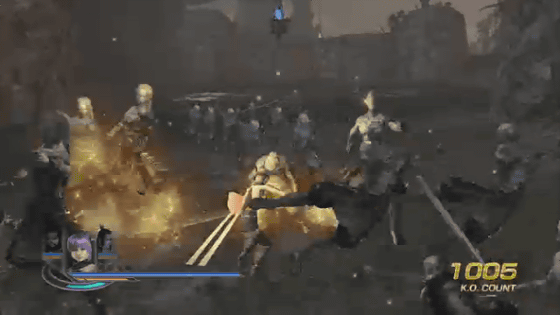 Also equipped with a new team including three people team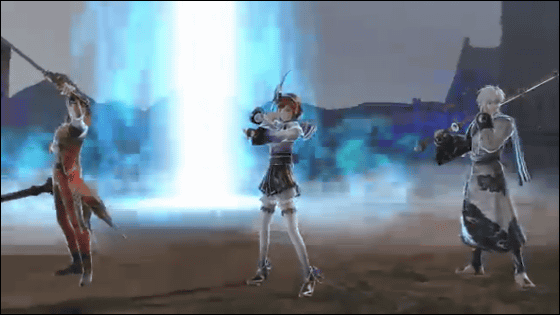 There is also a duel mode that combines fighting and card battle. Battle over the network is possible, not only against CPU warfare.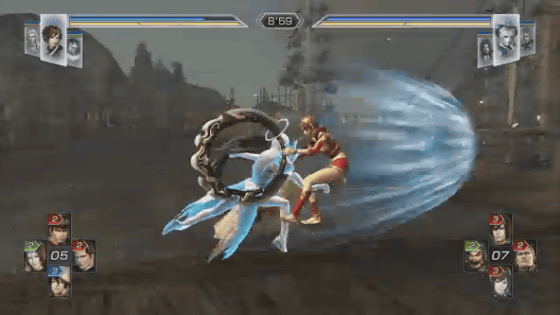 Also released on the same day as the main body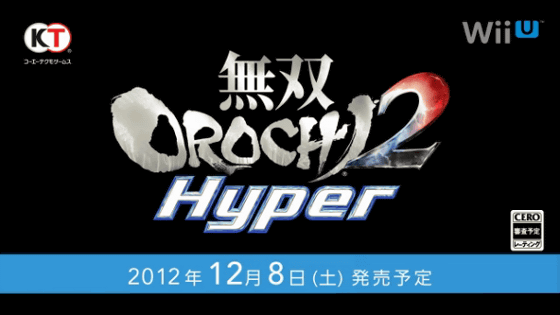 Also from Koei Tecmo Games will be released titles such as "Sangokushi 12" and "True Hokuto Musou".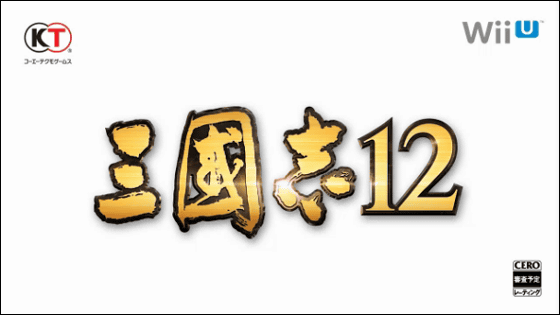 Next is Bandai Namco Games' title, "Tekken Tag Tournament 2 Wii U Edition"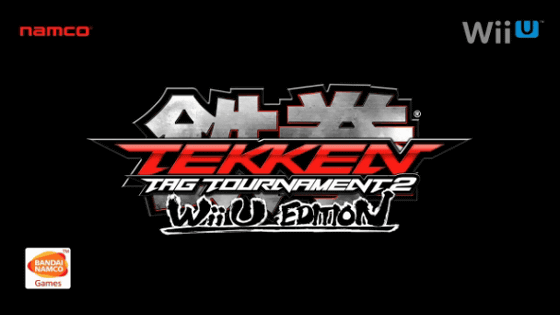 This series first appeared in Nintendo's video game machine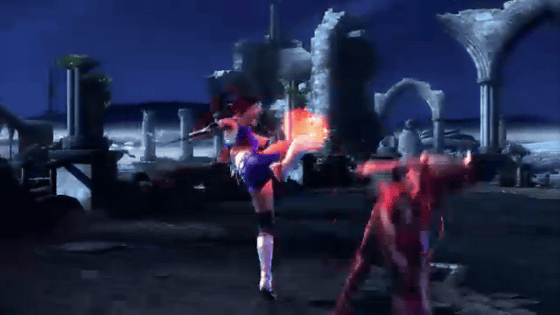 In this time, 1 vs 2 fighting mode appeared in addition to normal 1 vs 1 battle, 2 vs 2 battle. The appearance character is 50 body of the largest series, and it is a large volume that there is ending each.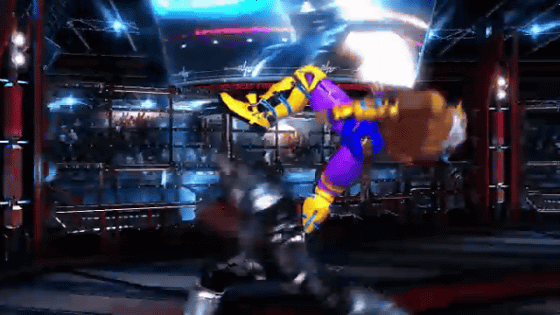 Nintendo collaboration costume is also available.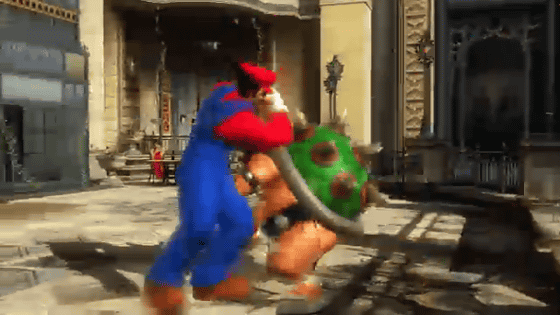 The release is planned on the same day as the main body.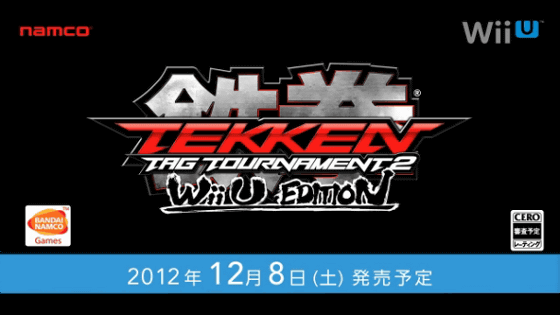 Next is the title of Overseas manufacturer, Ubisoft. Survival horror FPS "Zombie U"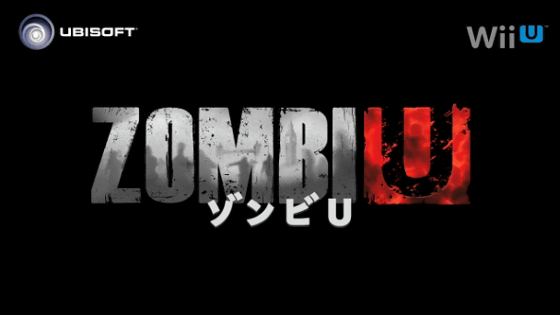 A game that will survive becoming a survivor in London where infectious diseases are prevalent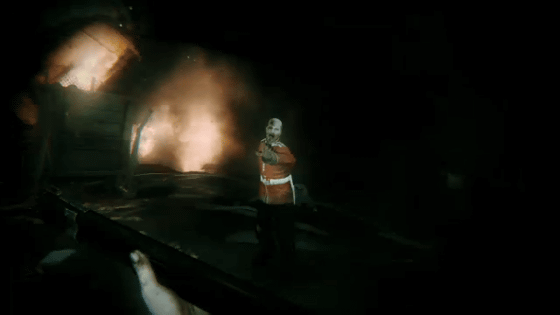 Gamepad will be a survival kit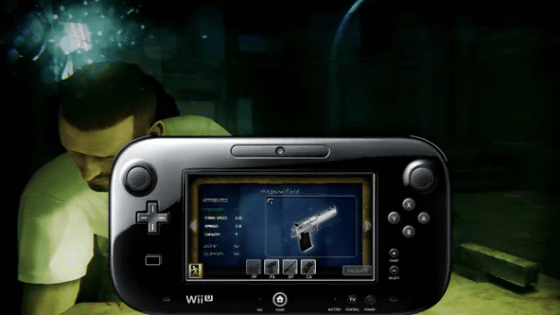 If the character gets destroyed, you can continue playing with another survivor, but the character that was originally operating will become a zombie. As the zombies will have the items they had, you must take down and kill the zombies to get back. There is also an element of weapons growth.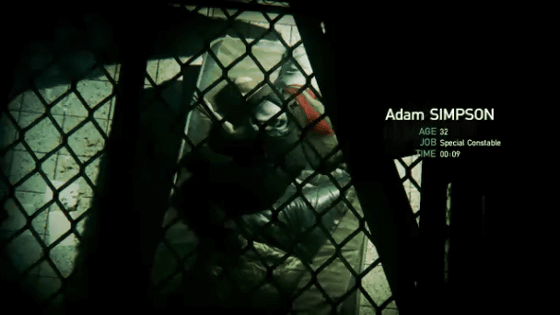 We are focusing on online elements, and players can use symbols to leave tips and messages to many players.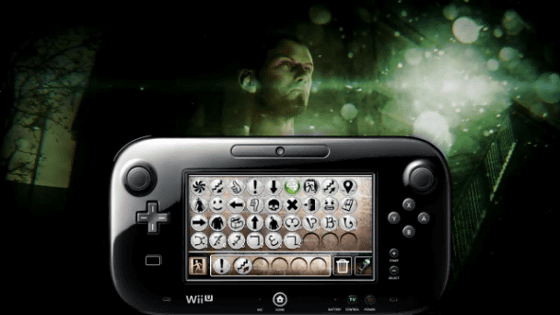 Ubi Soft develops exclusively for Wii U "Zombie U" will be released on the same day as the main body.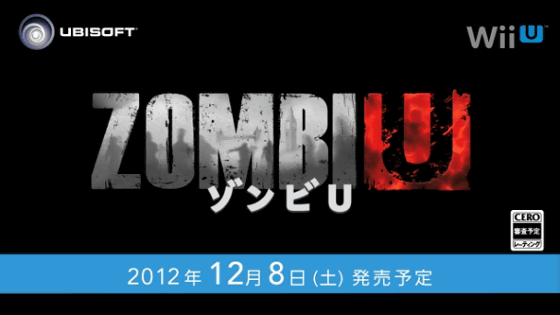 Also from Ubisoft "Assassin's Creed III"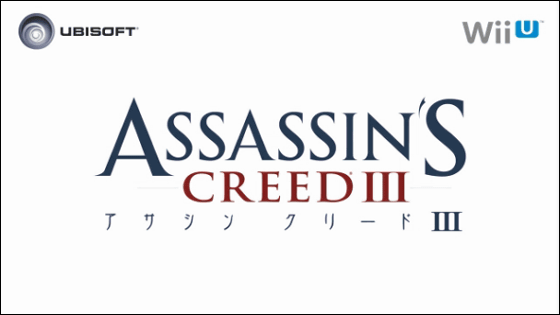 The series appears first in Nintendo's hard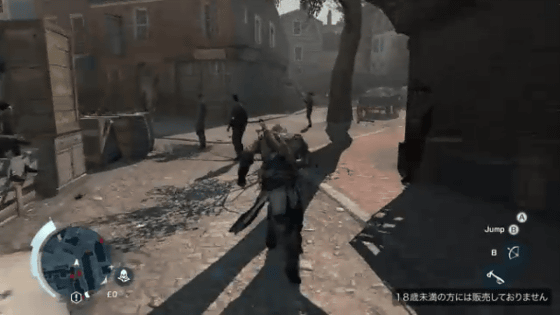 There is also an operation method unique to the Wii U version, and a new element making full use of the game pad is scheduled to be added online.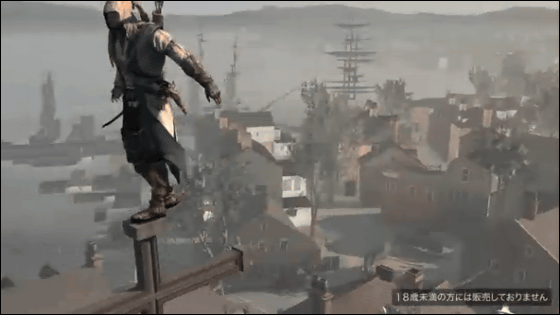 Scheduled to be released on the same day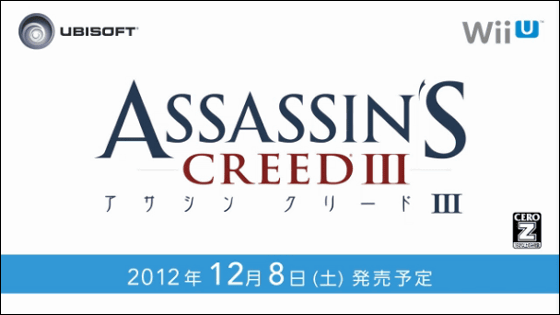 Regarding "Rayman Legends", Michelle Ansel who was in charge of development explained directly.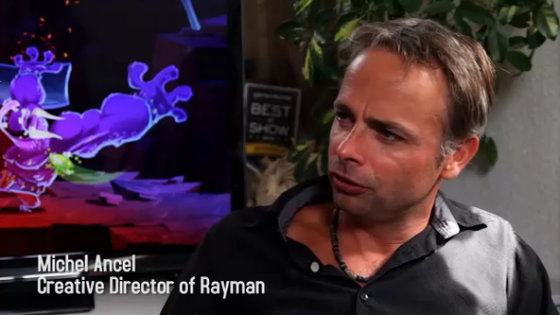 Ansel says she was thinking of creating a new experience using the touch function of Wii U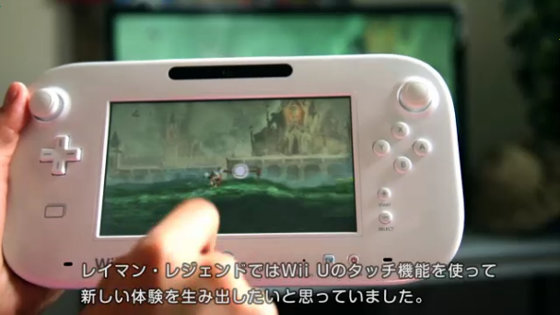 Move something, point to the enemy and defeat it, find a way.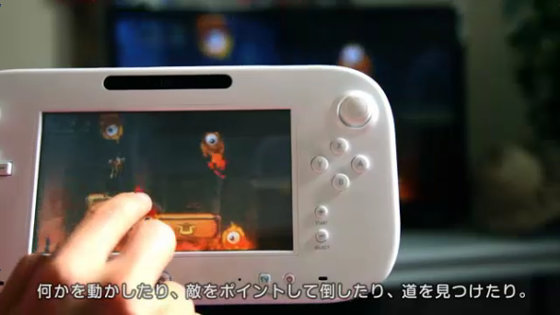 Using the gyrosensor to move the whole course.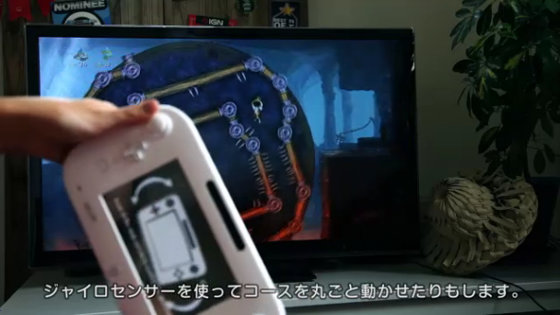 We are also working on "asymmetric game play". For example, one is a Wii U PRO controller and the other uses a game pad.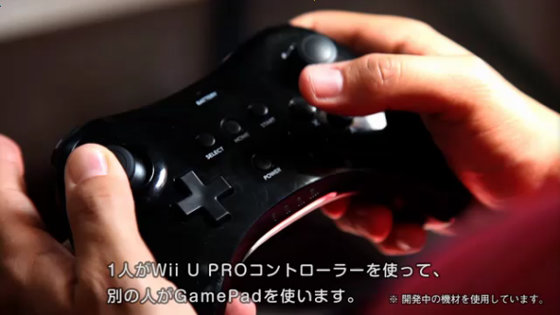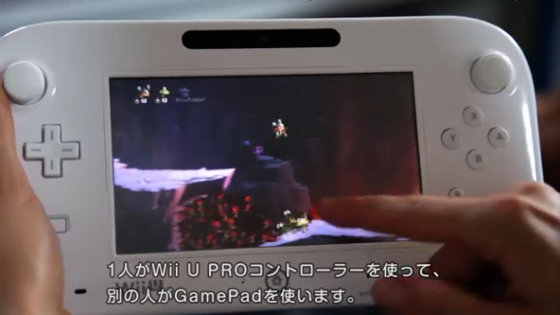 People who use game pads can become playing shields depending on the stage, helping players using controllers.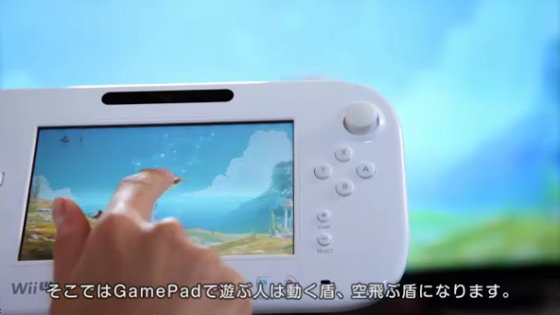 In addition, it is interesting that BGM and the play in game are in agreement, so also the stage which completely synchronized.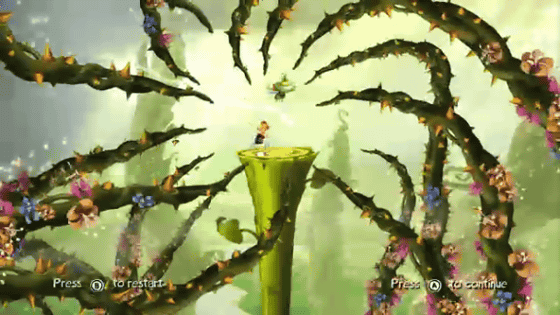 Warner Bros.'s "Batman Arkham City Armored Edition"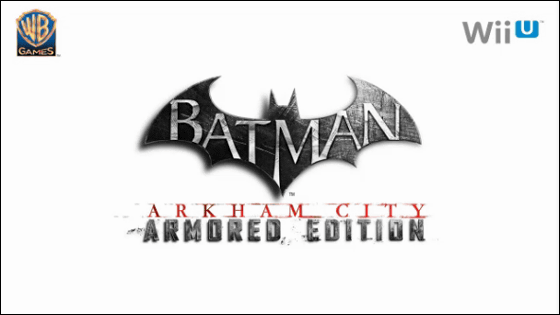 The latest work of "Batman Arkham City" which won various awards in 2011 appeared in Wii U.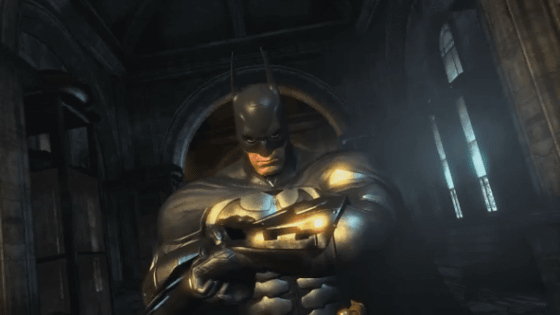 The player will use the game pad as the bat computer that Batman possesses and will fight just as Batman.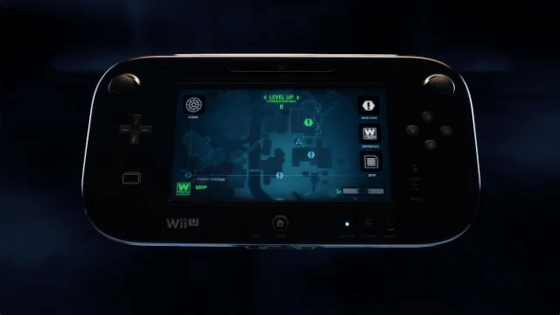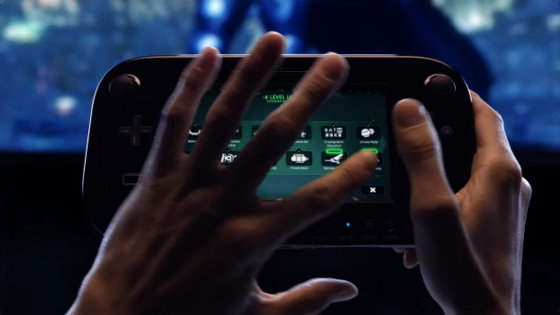 Familiar rivals such as joker and catwoman will also appear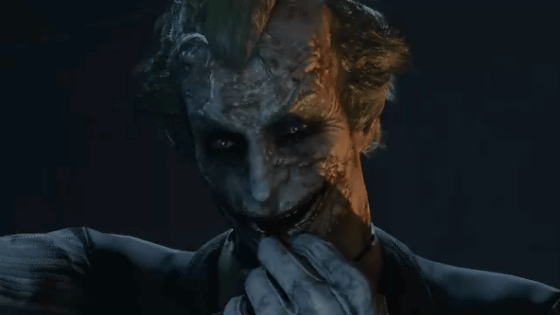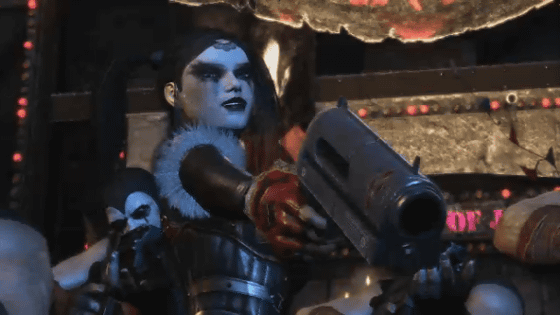 Scheduled to be released on the same day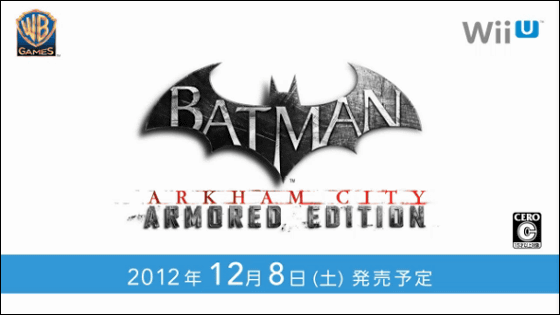 Electronic Arts' title "Mass Effect 3 Special Edition". It is the first appearance in Nintendo.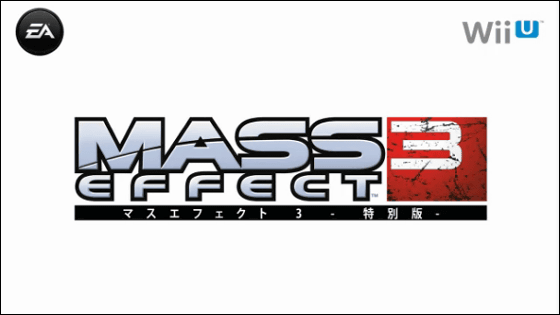 This is a TPS game, you can use the game pad to check the map at hand and to control the movement of your friends with the touch screen. In this Wii U version, content that reflects the story of 1 and 2 in comic format is recorded for those who do mass effects from 3.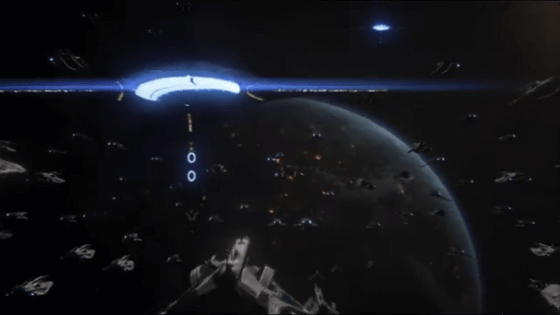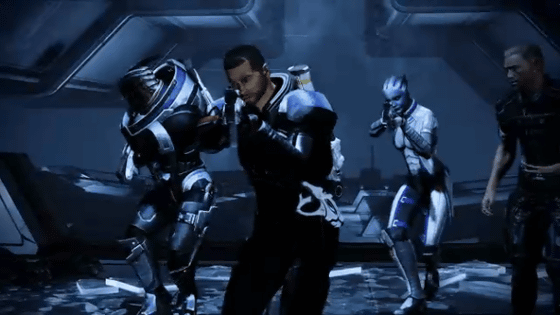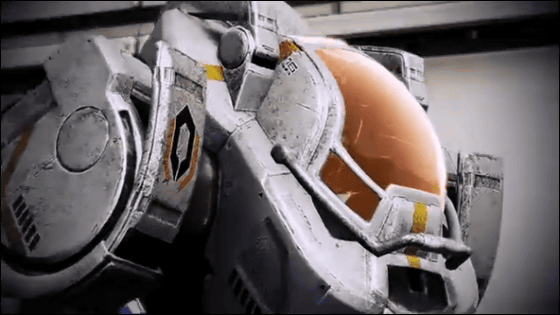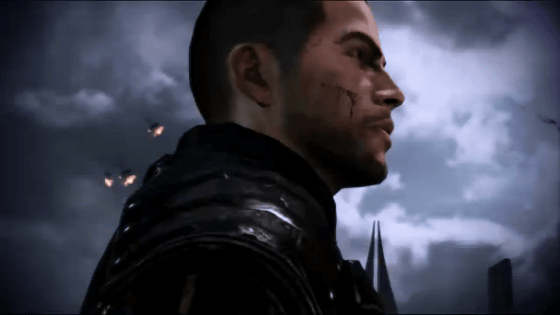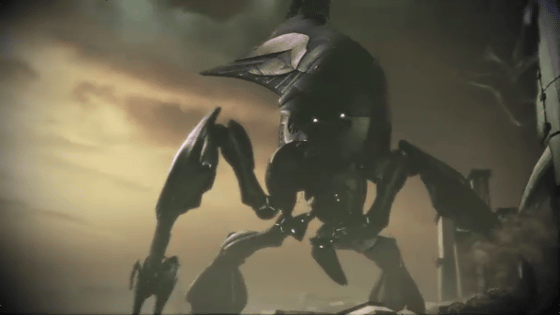 It is scheduled to be released in December 2012



This is "FIFA 13 World Class Soccer"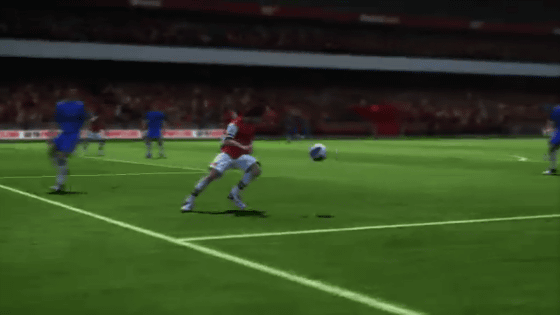 It is developing under the aim to make it the title which is the most playable in the series with the standard football game all over the world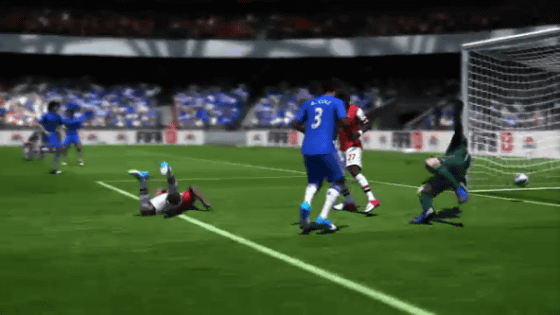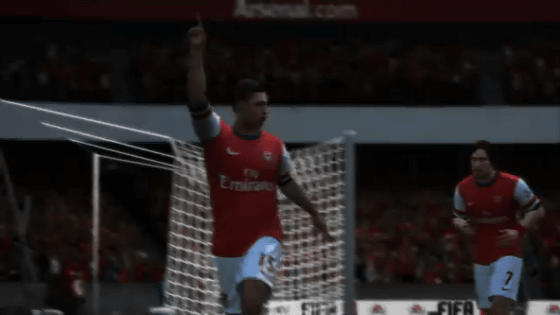 It is scheduled to be released in December 2012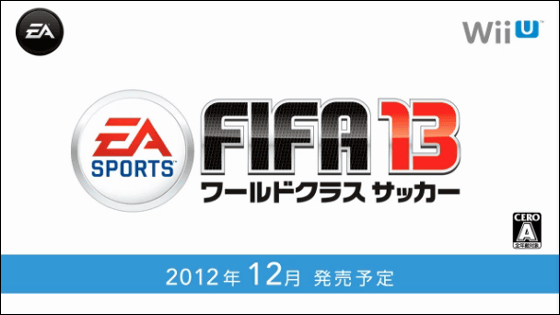 Subsequently, it is about the Nintendo title since spring next spring. A big brawl that already announced simultaneous development with Nintendo 3DS and Wii U! Not to mention Smash Brothers, of course, we do not issue individual title titles, but we are preparing numerous series latest works for Wii U respectively. Meanwhile, we plan to strengthen the work of tastes different from the conventional Nintendo title, for example, monolith software that did Xenoblade making a completely new work for Wii u. I will inform you of this at the timing when I can notify you again.

"THE WONDERFUL 101" was decided as an official title. This time Platinum Games will have video prepared.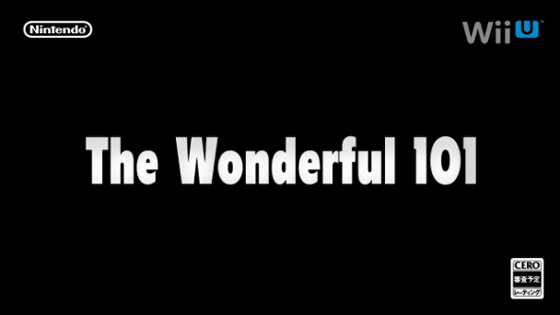 Completely new action game where many heroes unite to become big weapons, protect the town from the progress of aliens.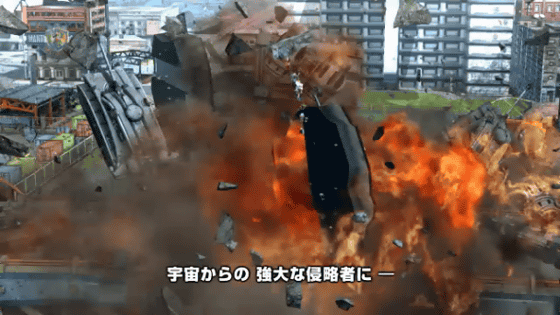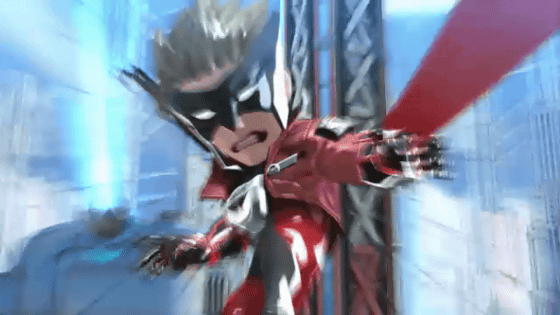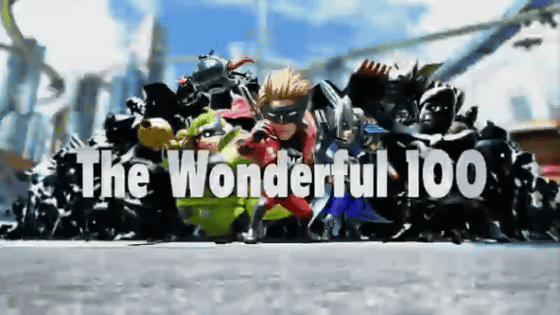 "Another warrior is you"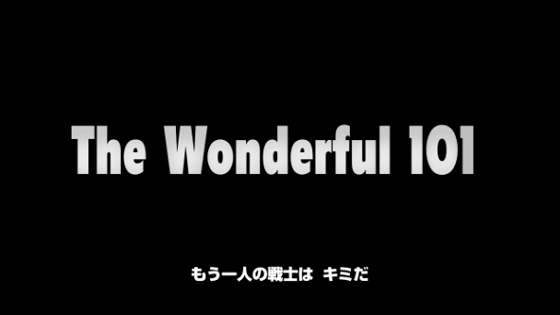 Platinum Games is already developing one title, Wii U exclusive title.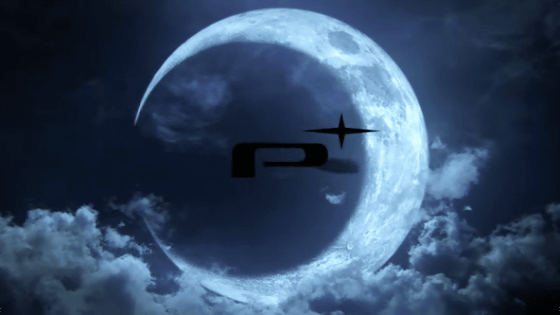 that is……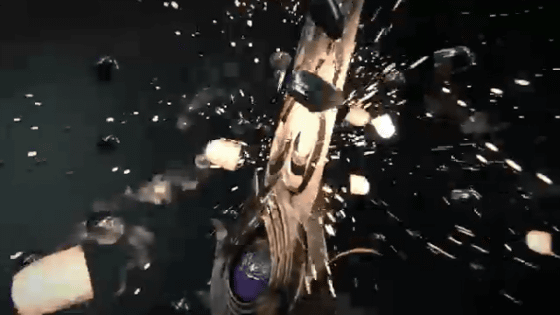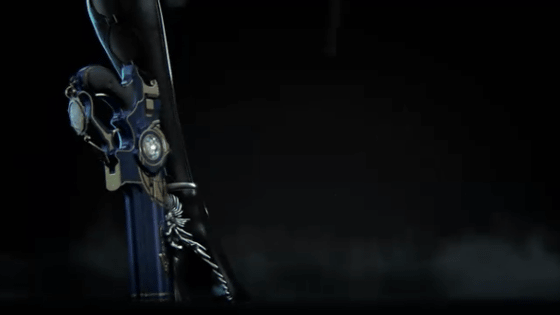 Beyonetta 2. The information is reported to be followed.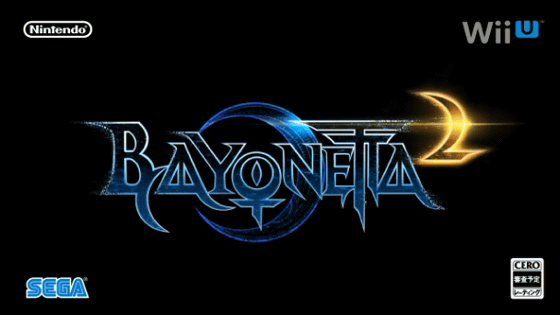 The next important title. Square Enix's "Dragon Quest X awakening five races", which was released for Wii this August, will also be released for Wii U.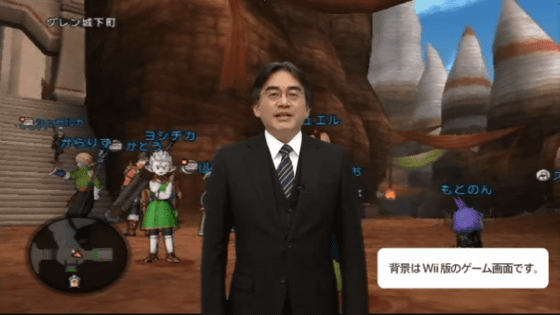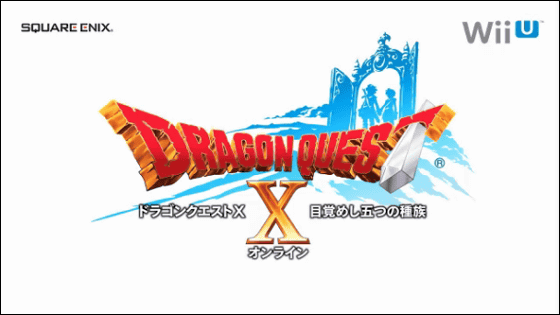 It is possible to play only with the game pad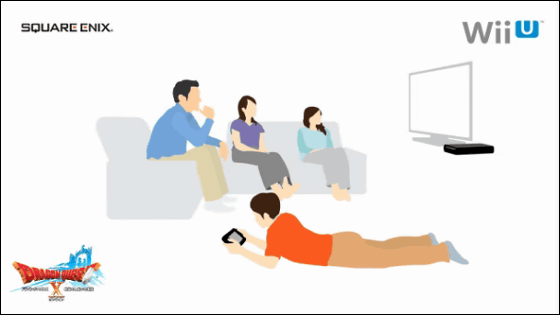 Those who are playing with the Wii version can take over the data to the Wii U version.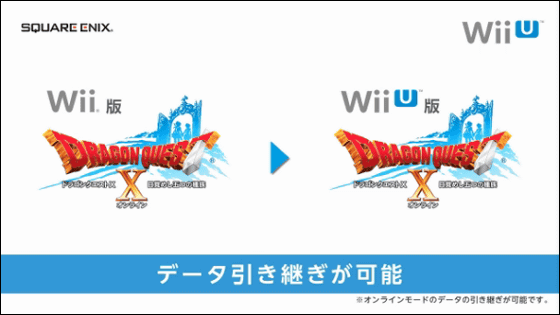 The beta test will be scheduled for Wii U version on the day after the main release date.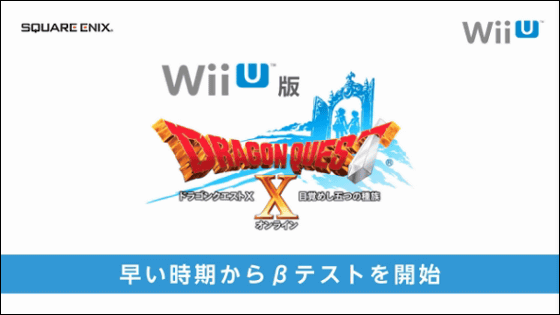 For those who purchase the premium set, you will receive a bonus that you can participate in the β test of Drakue X. From this beta test, it is said that data will be handed over to the product version.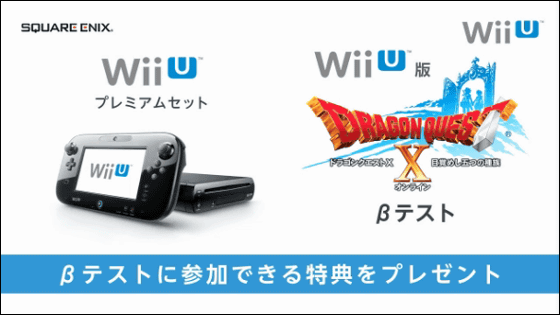 And finally another one, released as a title to be released simultaneously with the main body, "HD Monster Hunter 3G" became beautiful with HD compatibility. This time it was offered that I can not show pictures but this is one image.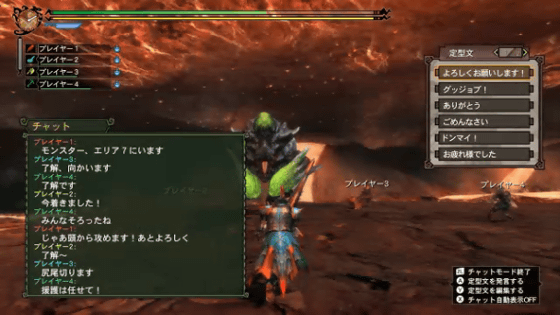 You can share save data with Nintendo 3DS version and Wii U version, you can play at Wii U at home, and continue with 3DS at the destination with ...... The DS version and the Wii U version also support cooperative play using local play.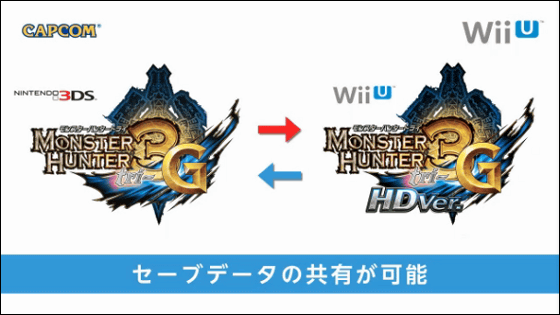 Also, if you are between Wii u versions you can also play online.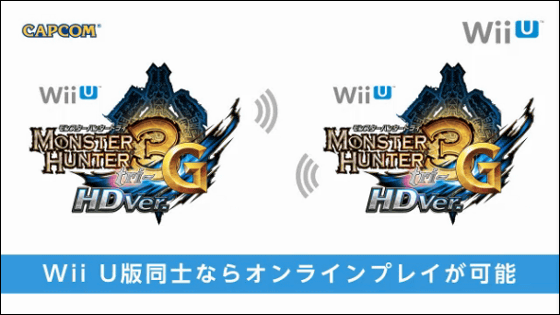 "Monster Hunter 3G" will be released on the same day as hard



In addition, "Monster Hunter 3G HD ver. Wii U Premium Set" will be released with pack added Monhan to Wii U Premium Set. Tax included: 88,850 yen.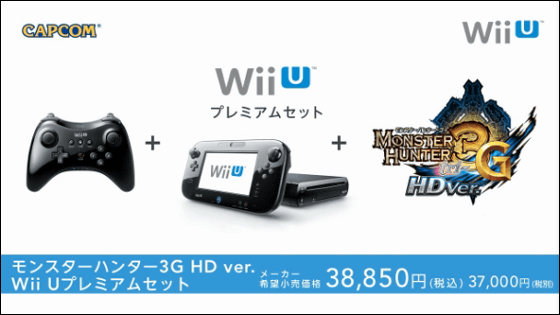 in Game, Posted by logc_nt