Sony's e-book reader new model "PRS-T2" Photo & Movie Review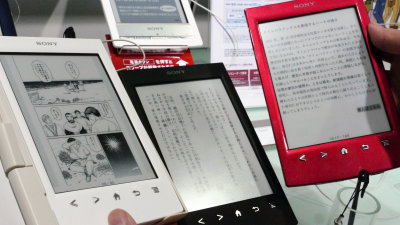 A new model appears in Sony's e-book reader "Reader"Then it was that the real machine was placed in the Sony store, so I went to touch the real machine at once.

Product description of Sony store PRS-T2 | E-book reader "Reader" (leader)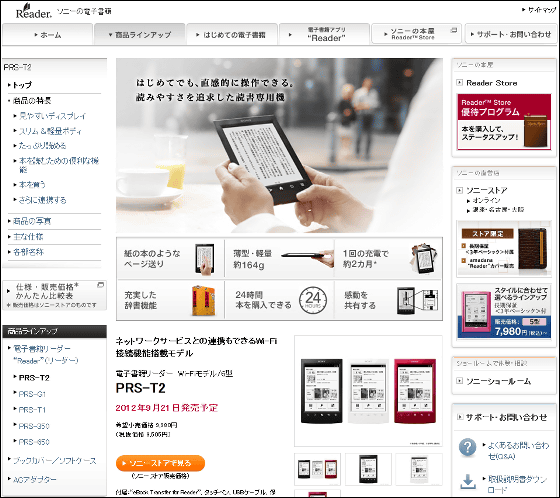 Sony store OsakaArrived at the corner of the e-book reader. Three models are lined up, among them the first in the front row is a new model just announced.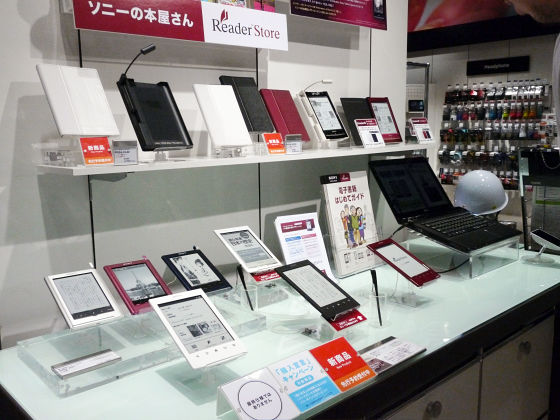 This is a new model "PRS - T 2", the succeeding model of T1.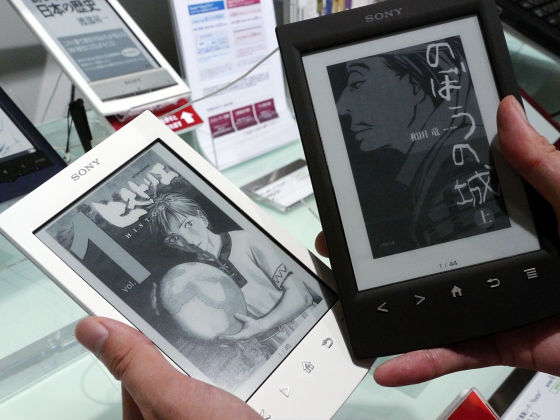 It weighs about 164 g.Fourth generation Kindle 170 gSo it's about the same weight.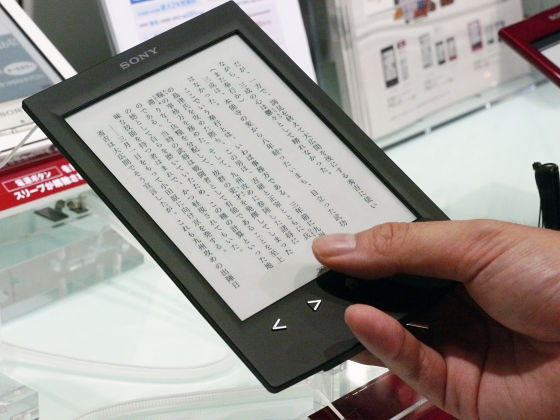 Body color other than black Red ....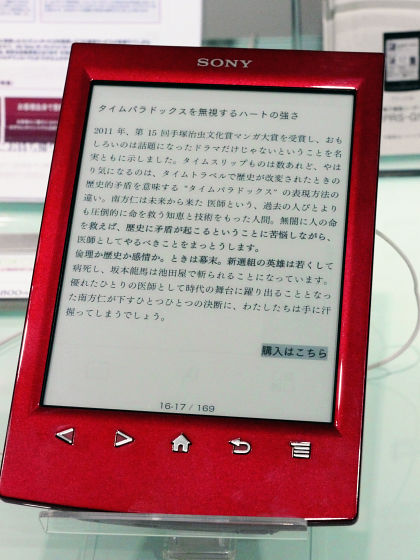 There is White.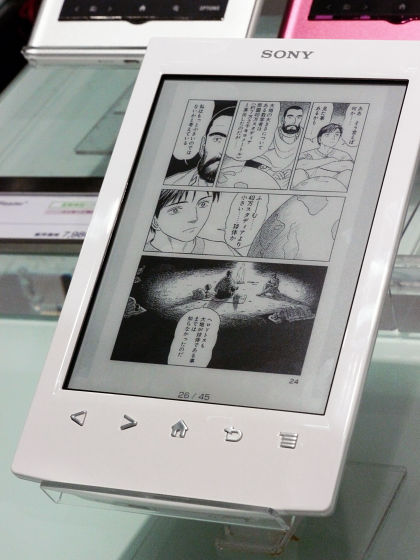 The logo of "Reader" is printed on the back, and the lid of the microSD slot is at the bottom.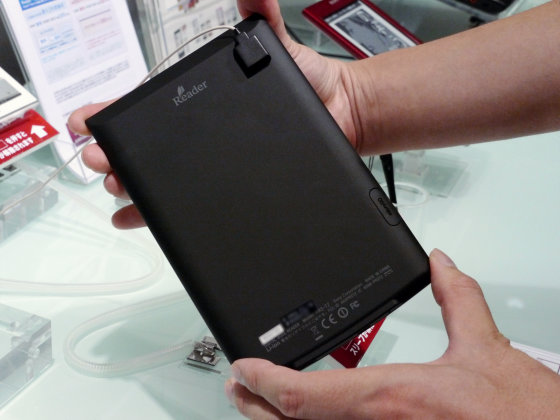 In addition to body buttons, page turning is possible even by touch operation.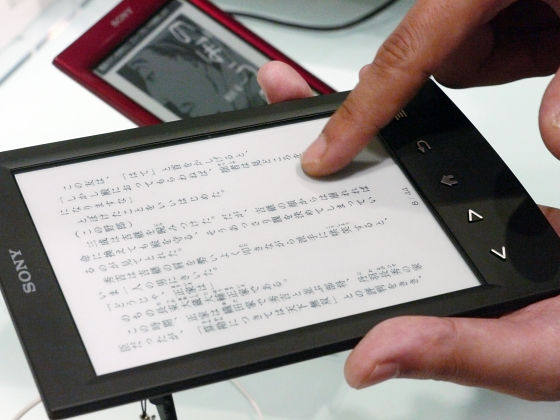 With electronic paper there is a black and white reversal where the entire screen is rewritten, but with Reader's new model, we revised the black and white reversal at the time of reading books once every 15 pages (or once every 10 minutes) by our original algorithm .



The page turning in the case of "PRS-G1" which is currently on sale is like this. Black-and-white inversion is performed for each page, and display refresh of the screen is being performed.

Sony e-book reader Reader 'PRS-G1' page turning - YouTube


If this is PRS-T2 of the new model, it will be once in 15 pages. When looking at the movie, you can see that only the character part will be rewritten when it is not black and white inversion.

Sony's e-book reader "Reader" New model "PRS-T2" Page turning - YouTube


In addition, in the case of manga etc., black and white inversion is performed for each page as before.

Sony's e-book reader "Reader" New model "PRS-T2" manga page turning - YouTube


I tried aligning with the model which is on sale now. Left is type 5 "PRS-350, The center is a new model 6 type WiFi model "PRS-T2", the right is 6 type 3G / WiFi model "PRS-G1". T2 and G1 are about the same size.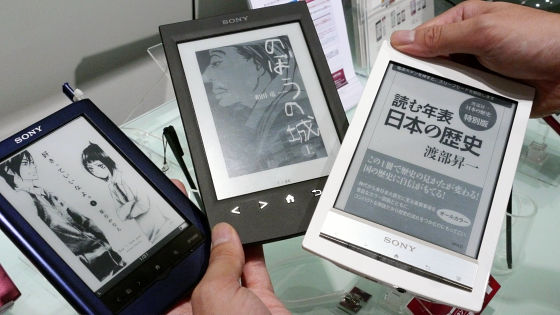 Subtle differences are the shape of the button. In PRS-G1, five horizontally long buttons were arranged in this way, and there was an icon indicating the purpose of the button on it.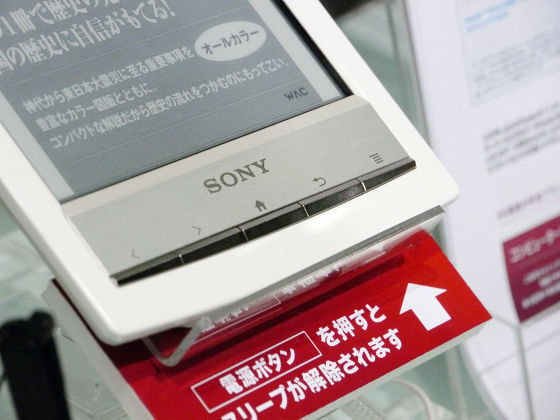 This is almost the same in PRS-350.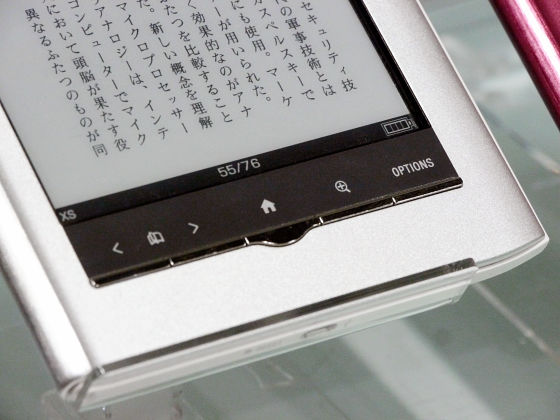 In the PRS-T2, the shape of the button itself has changed so that it is easy to understand intuitively.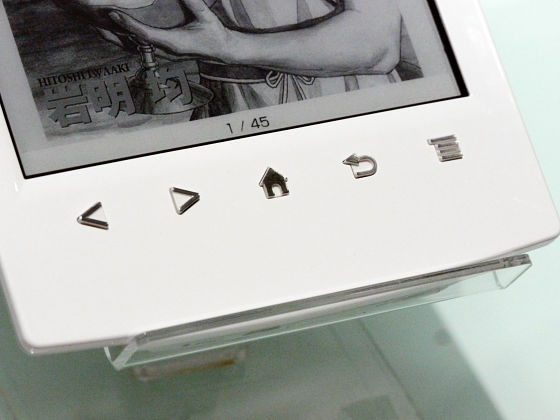 As a peripheral item, a book cover (2980 yen including tax) and a book cover with light (4780 yen including tax) are also prepared.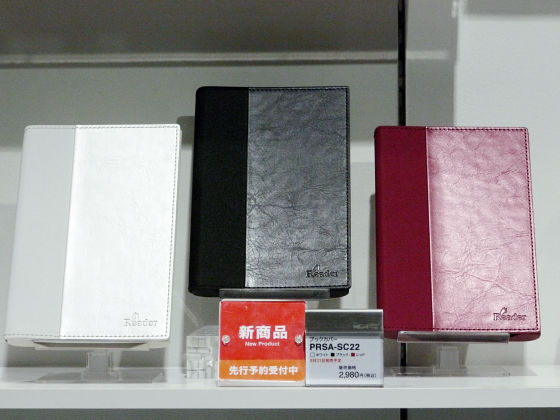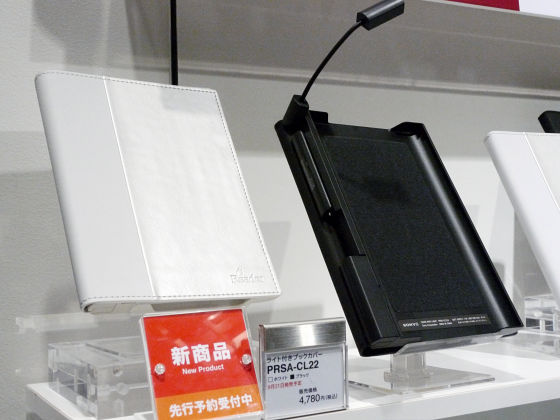 Since electronic paper does not mean that the backlight is lit, it will be impossible to read if it is a dark place. Therefore, there is a book cover with light so that it can be read even at night.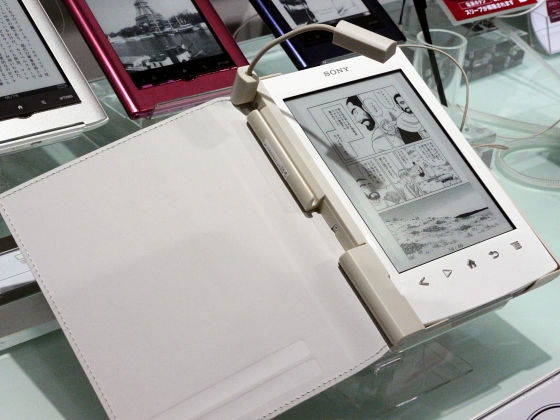 A small light is built in the head.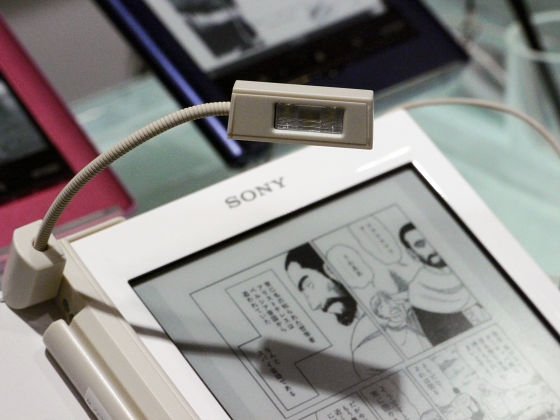 Power source is AA batteries.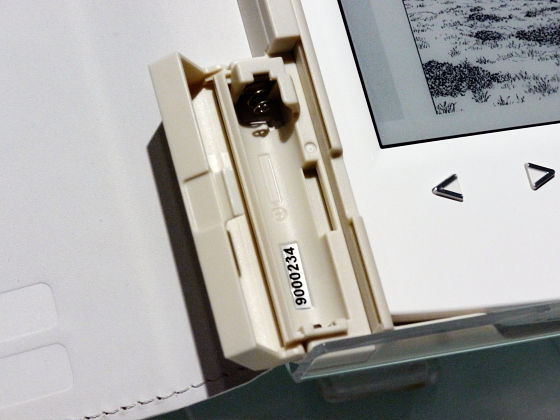 The time required for charging PRS - T2 is about 2.5 hours at a time with USB connection. Reading for about 30 minutes a day, reading is possible for about 2 months with full charge. The built-in memory has 2 GB (of which user usable area is about 1.3 GB), about 1300 books for general books and about 33 books for comics. If you use microSD card you can use up to 32 GB of expanded memory, so the amount readable will further increase.

Release is scheduled from September 21, the price is 9980 yen including tax at Sony store.