"Galaxy S5" which can change the focus after shooting with the first waterproof and dustproof series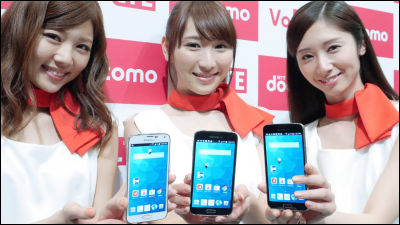 NTT DoCoMo held on 14th May 2014 "2014 Summer model New product / new service launch party"Samsung's new smartphone" Galaxy S5 "was announced. Galaxy S5 is the first waterproof and dustproof model in the Galaxy series, with camera performance upgraded and new functions added.

GALAXY S5 SC-04F | docomo Online Shop | NTT DoCoMo
https://www.mydocomo.com/onlineshop/products/smart_phone/SC04F.html

I found a booth in Galaxy S5.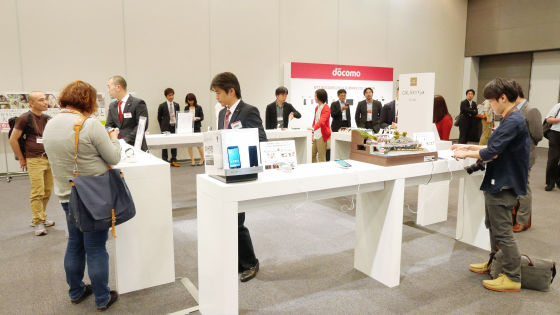 This is Galaxy S5 to be released from NTT DoCoMo.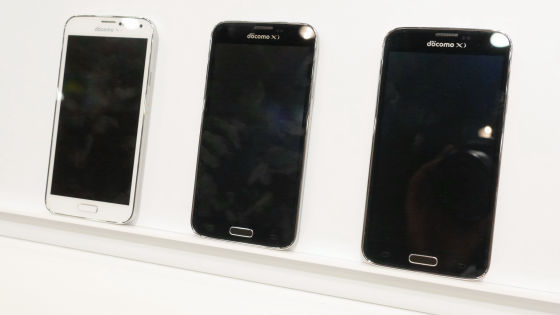 Galaxy S5 is a three color expansion of Shimmer White · Charcoal Black · Sweet Pink.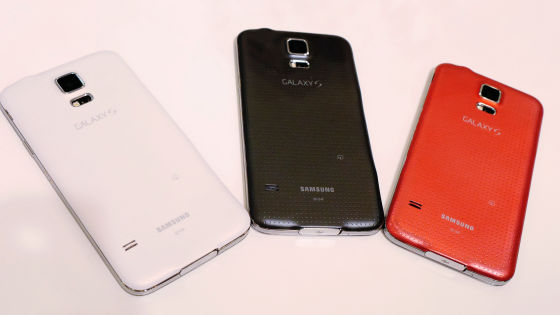 The OS with Galaxy S5 is Android 4.4, the memory is 32 GB of ROM and 2 GB of RAM. The size is 142 × 73 × 8.3 mm and the weight is about 147 g.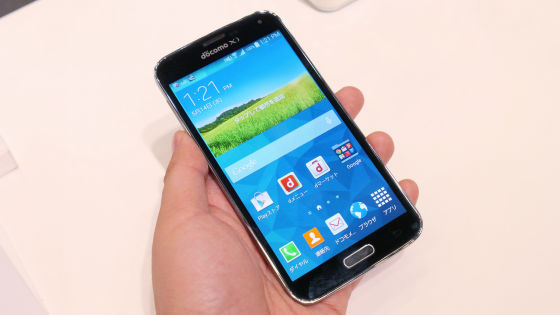 The home button on the front of the main unit has a fingerprint authentication function.



There is a camera of about 2.1 million pixels on the front upper right side.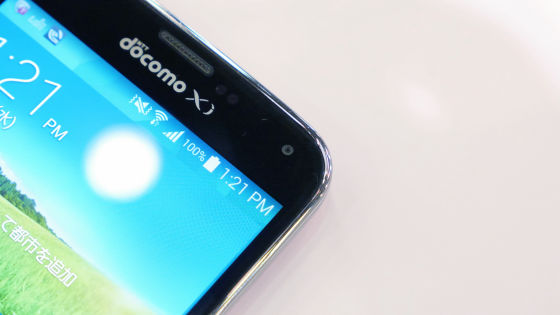 back.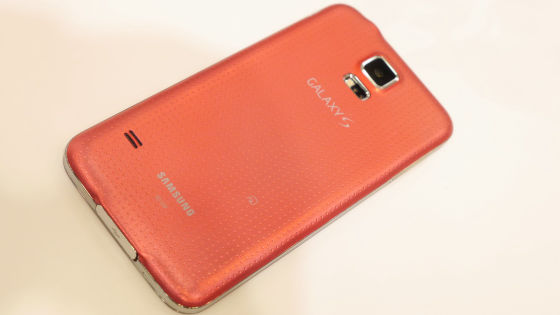 The rear camera is about 16 million pixels.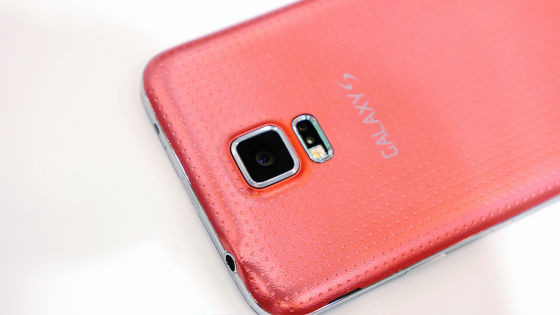 The speaker is on the bottom left of the back.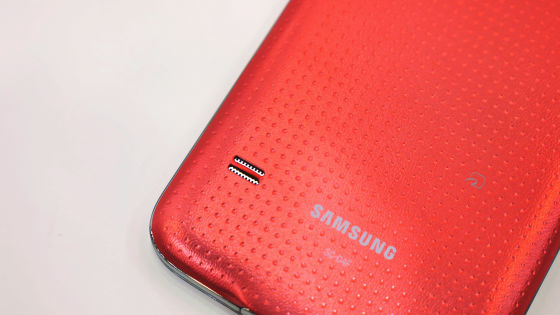 Opening the back panel with a clutter has a 2800 mAh battery and a SIM card slot.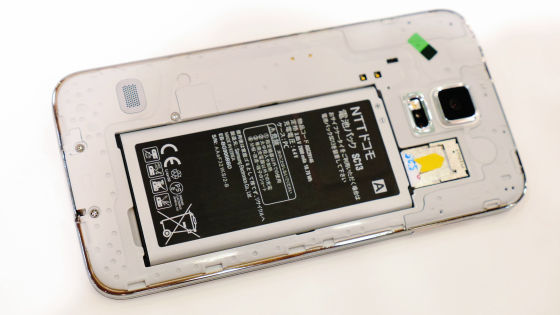 Earphone jack on the top.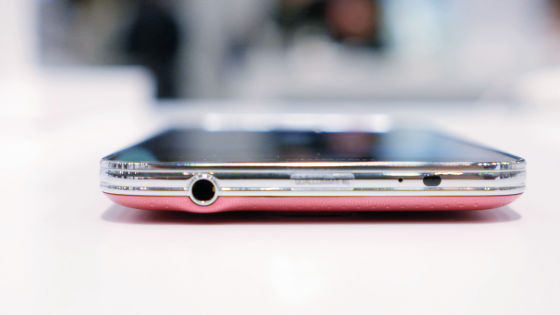 USB 3.0 terminal is attached to the bottom.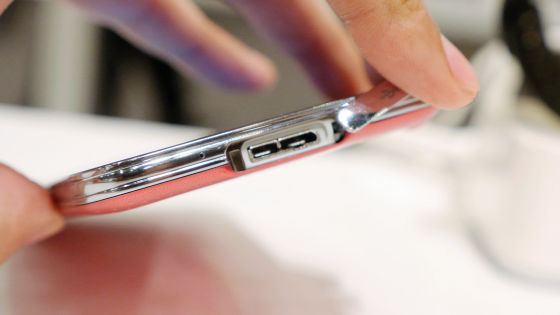 Volume adjustment button only on the left side of the main unit.



Terminal for desk charger and power button are on the right side of the main unit.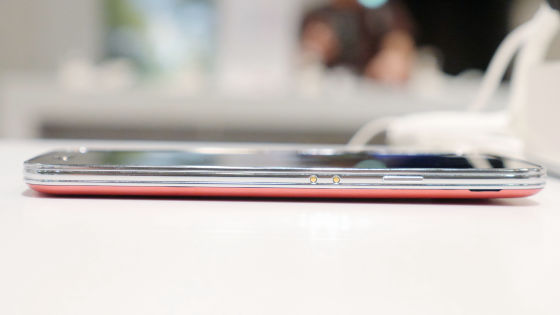 The performance of Galaxy S5 cameras is improved, and fast autofocus of about 0.3 seconds is possible. Also, if you select the mode "Selected Focus" and shoot, you can edit the focus of the image after shooting.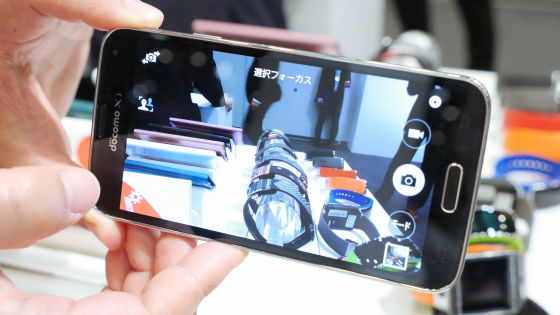 In this image, the focus is on the front, but ......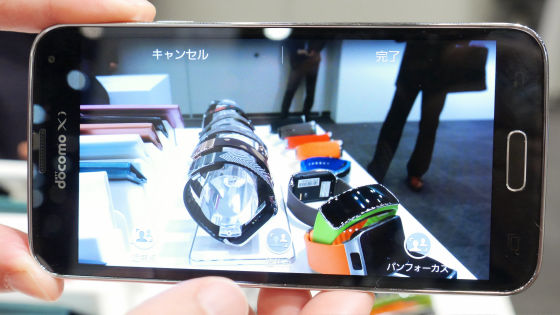 Focus on the back of the image when set to far focus.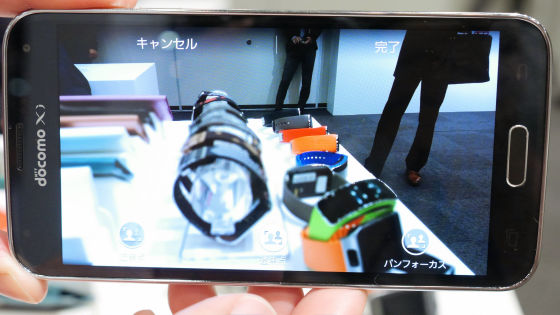 After shooting, you can also focus on the whole image.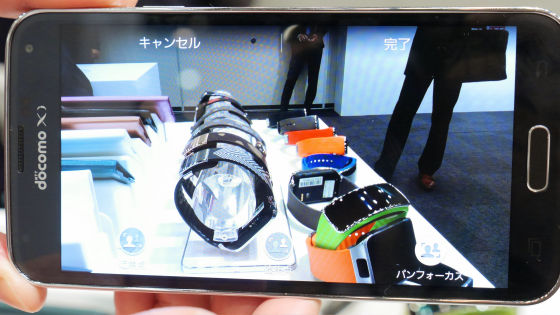 Another attraction of the camera installed in the Galaxy S5 is the real-time HDR function.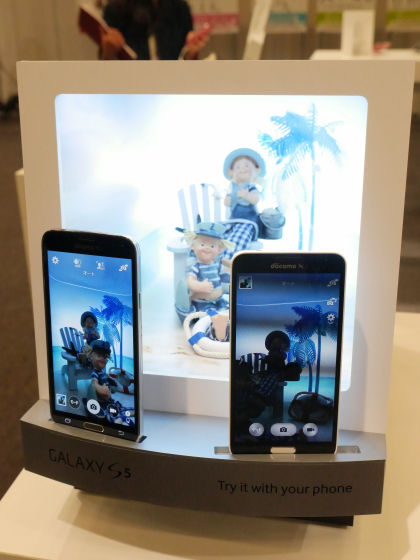 You can see that the brightness is quite different from the image of the terminal set to OFF on the right side with the HDR on the left. Many terminals set HDR after shooting, but in Galaxy S5 you can change settings while shooting.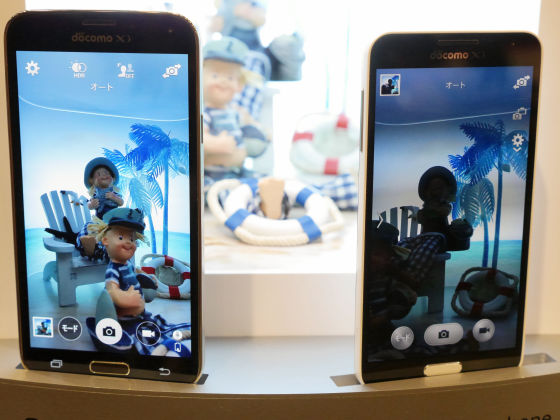 Galaxy S5 can be linked with a wearable type wearable terminal "Gear Fit", and you can check notifications such as telephone, mail, LINE, alarm, etc. at hand.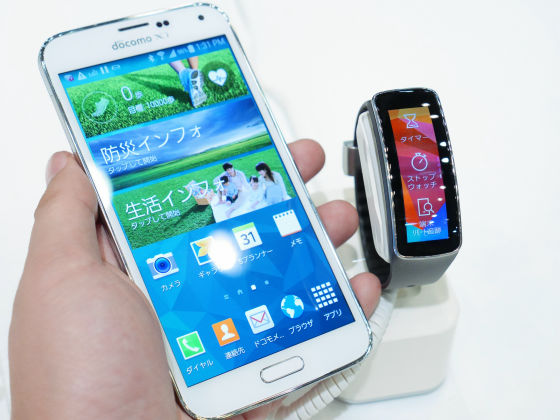 The release date of Galaxy S5 is May 14, 2014.