10-inch tablet "Xperia Z2 Tablet" that you can enjoy amazing lightness and full-seg & waterproof / dustproof functions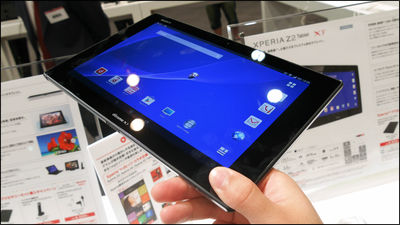 The world's thinnest about 6.4 mm & the lightest Weight Approximately 439 g body and a 10-inch tablet appealing with a luxurious design drift "Xperia Z2 Tablet"is. Because it was said that it was finished in a very premium tablet with full segual viewing and waterproof / dustproof function, so NTT DoCoMo's "2014 Summer model New product / new service launch partyI have touched it.

Docomo Xperia (TM) Z2 Tablet SO - 05F | Products | NTT DoCoMo
https://www.nttdocomo.co.jp/product/tablet/so05f/index.html

Xperia ™ Z2 Tablet SO - 05F | Sony Mobile Communications
http://www.sonymobile.co.jp/xperia-tablet/docomo/so-05f/

Arrived at touch & try corner of Xperia Z2 Tablet.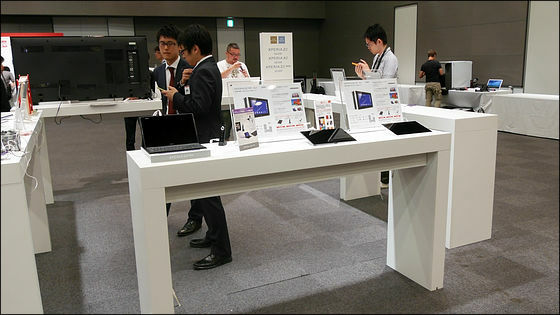 The Android 4.4 is carried in the OS, the CPU is a 2.3 GHz quad-core processor, the memory is 3 GB, the main body capacity is 32 GB, the built-in battery is 6000 mAh. In addition, waterproofing and dustproof function, watching One Seg · Full Seg,VoLTEIt also corresponds.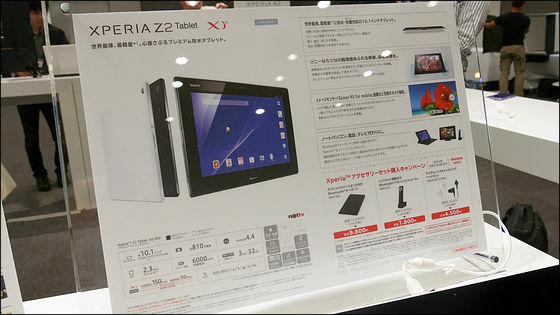 The color develops two colors, black and white.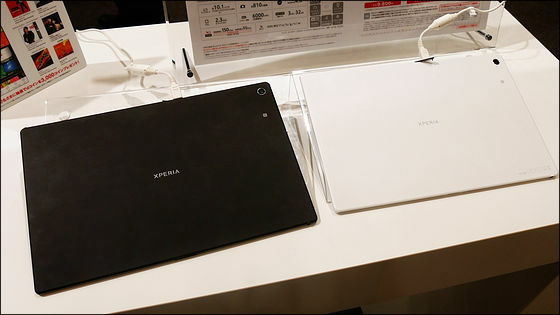 The display is about 10.1 inchesWUXGA(1920 × 1200).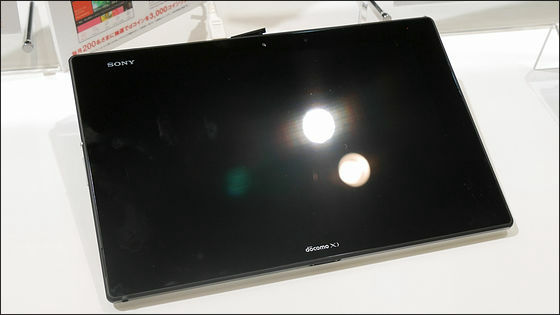 If you bring it in your hand like this, your fingers will not touch the screen because the bezel is thick. It's about 439 grams in weight and it is the world's lightest as a 10-inch tablet, so it's easy to understand that it's lighter than other terminals once you take it in the hand. However, the size is slightly larger, 172 mm in length × 266 mm in width × 6.4 mm in thickness.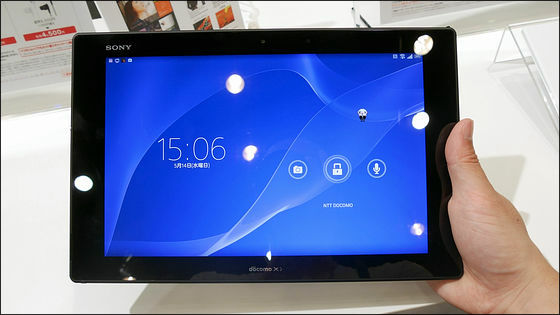 On the back center "XPERIA" logo.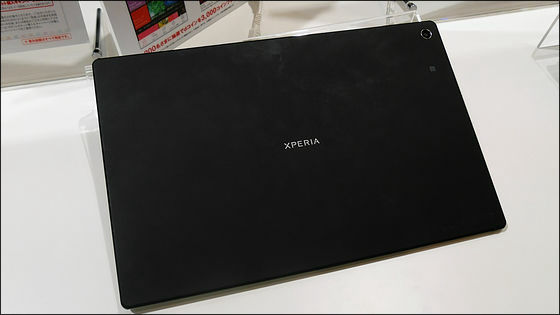 A main camera of about 8 million pixels is mounted on the upper right of the back.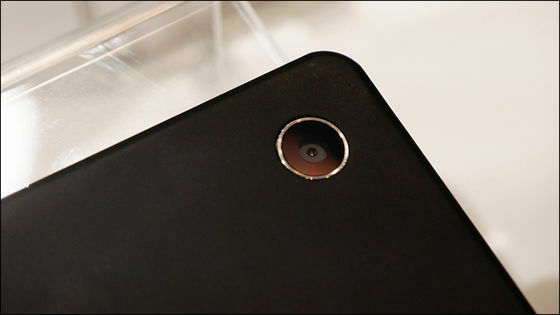 Top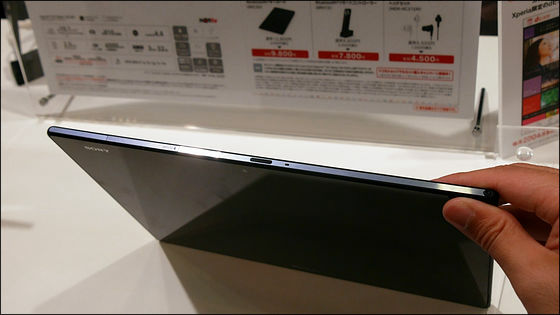 At the right end is an antenna.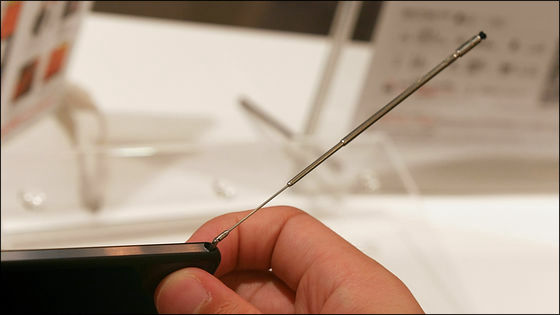 Opening the lid of the top with a crackle has a SIM card slot, microSD card slot, MicroUSB port.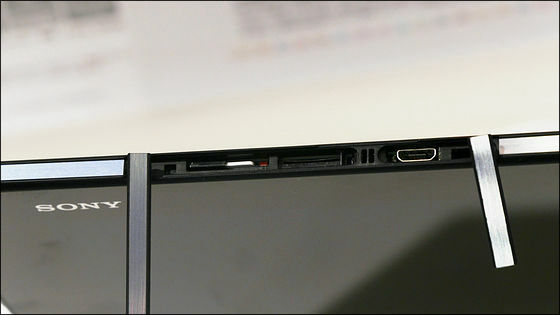 Bottom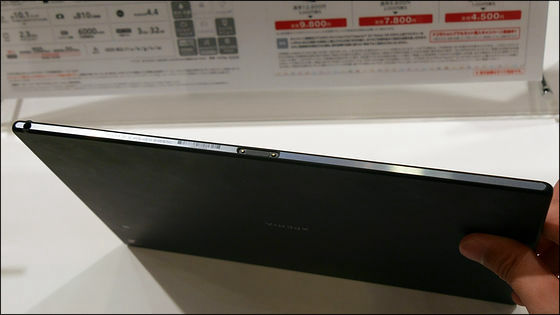 There is an earphone jack on the bottom left side. The thinness of the Xperia Z2 Tablet is about 6.4 mm and it is really amazing to its thinness when you actually bring it.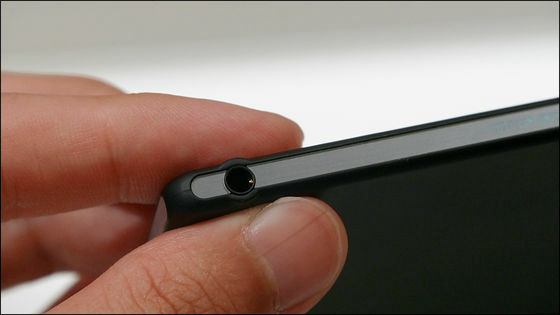 Power button and volume control button on the left side.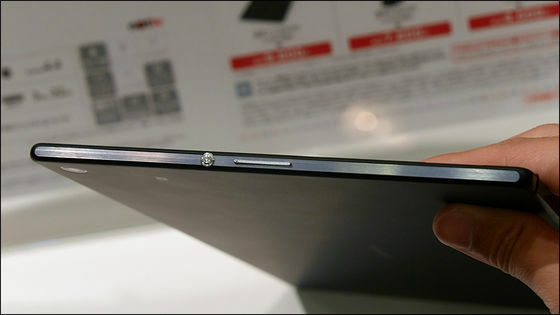 There is nothing particularly on the right side.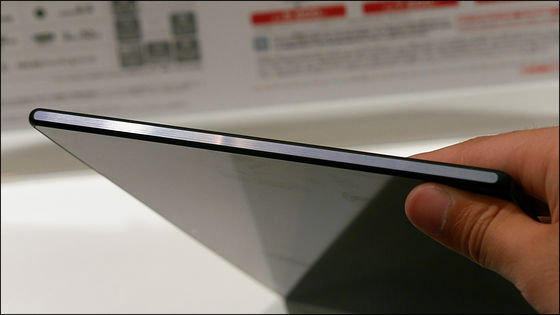 Of dedicated accessoriesTablet cover Bluetooth keyboard with standThis is like this. The appearance is completely laptop.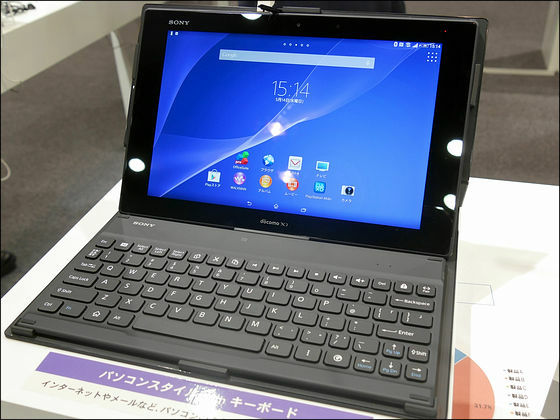 Close and like this.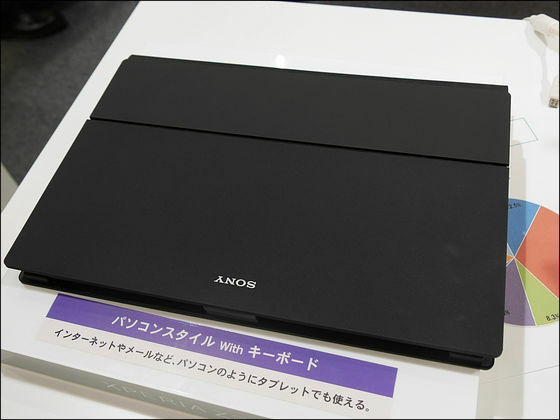 It is the thinnest and lightest in the world, and it is considerably thin even with the keyboard cover attached.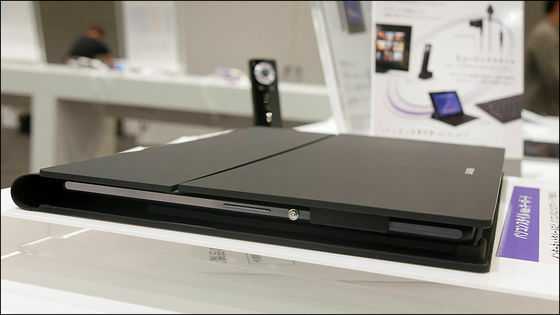 The keyboard part is like this, use Bluetooth connection with the tablet and use it.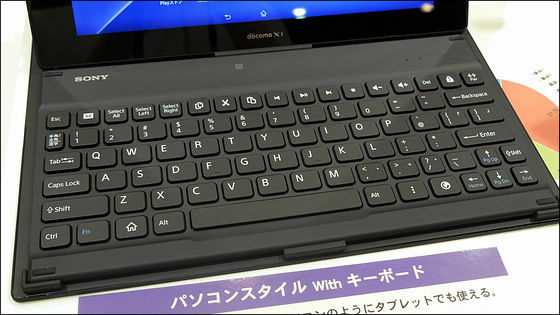 The size of the tablet was so big that I never felt cramped on the keyboard.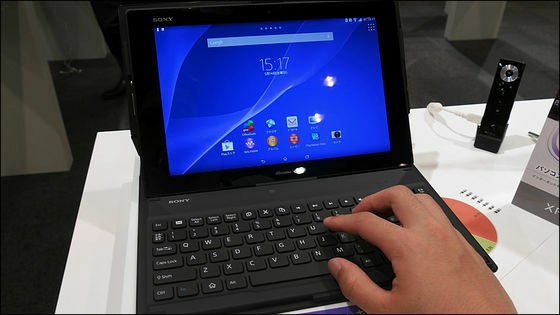 In addition, the keyboard has a home button ......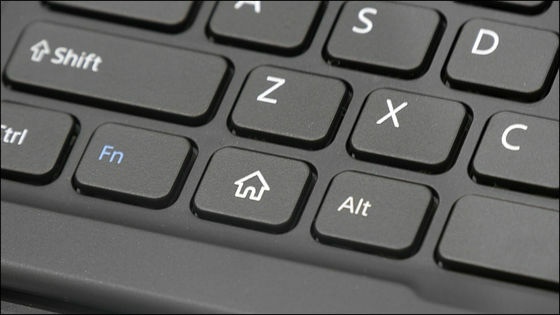 Browser button is also ant. It was an impression that it seems quite useful when doing surfing the net or entering simple characters.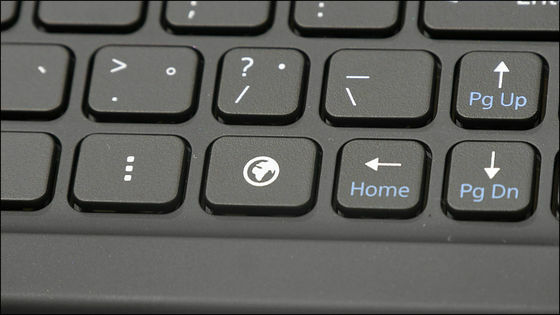 With a high-definition display, it also has a front stereo speaker for full-seg viewing and digital noise canceling function, so it seems to be said that it is a waterproof tablet suitable for playing video content such as movies and animation.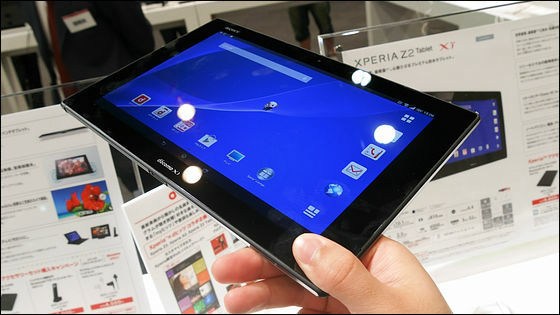 Please note that Xperia Z2 Tablet will be released late June 2014.