First waterproof Kindle from Amazon, the new "Kindle Oasis"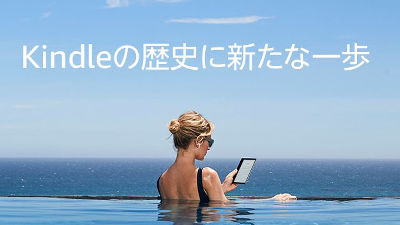 Amazon is an e-book reader "Kindle OasisWe announced a new model of. The new Kindle Oasis is Kindle's first waterproof terminal.

Kindle Oasis - 7 inch large screen. waterproof. Long time battery
https://www.amazon.co.jp/exec/obidos/ASIN/B06XCWJJMN

The new model Kindle Oasis also adopts designs with different bezel widths on the left and right like the previous model. 7 inch · 300 ppi Amazon Paperwhite display is adopted, and 12 backlight LEDs are installed.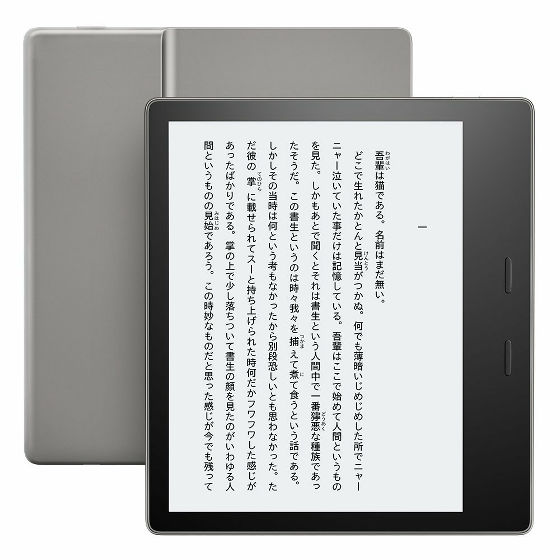 The biggest uri is the place which fulfilled the waterproof correspondence equivalent to IPX 8. It can withstand up to 60 minutes up to 2 meters in depth.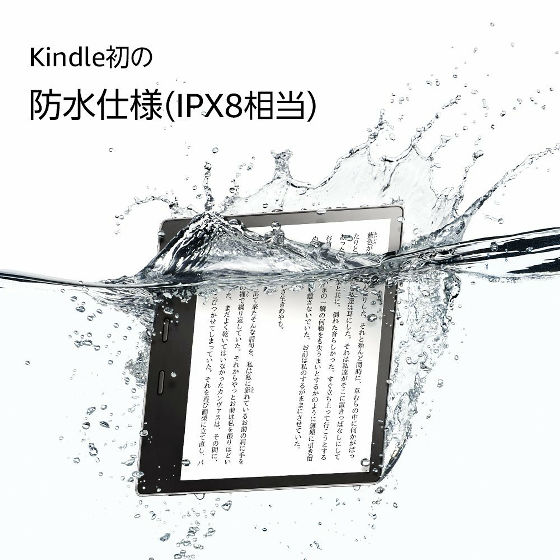 It is also possible to use it in the bathroom.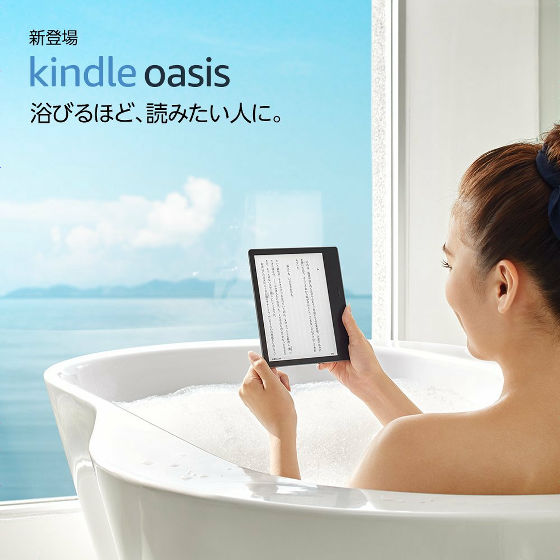 It corresponds to 16 steps of gray scale, and reading is possible even in sunlight.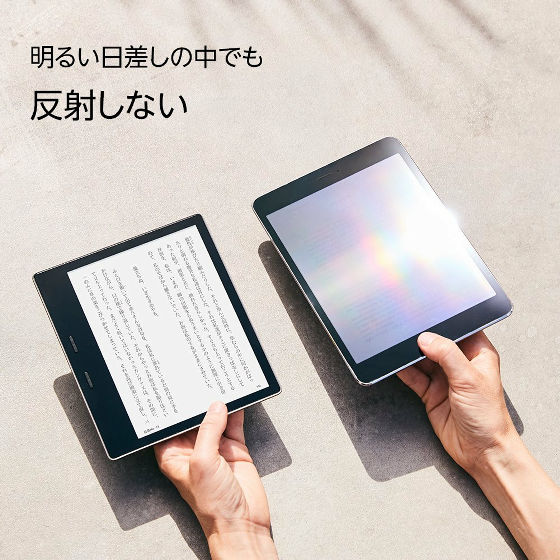 You can also read on the beach side.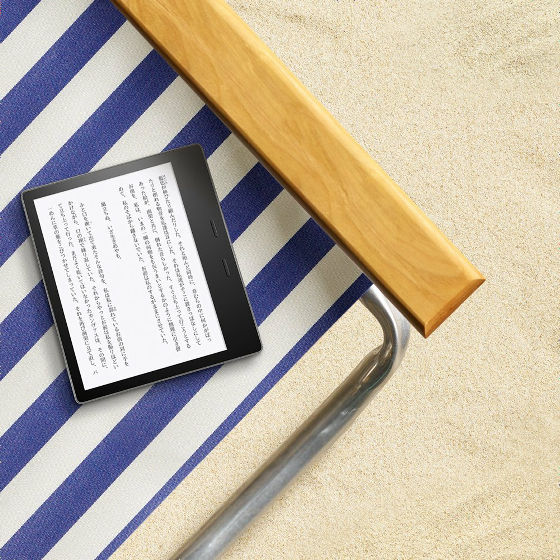 Also, it adopts fast page turns and continuous page turns, and it is also possible to display comics collectively for each series.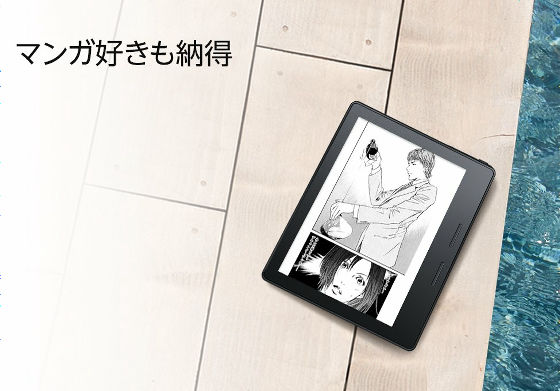 The size is 159 mm in length × 141 mm in width × 8.3 mm in thickness, the thinnest part is 3.4 mm in thickness. The weight is 194 g.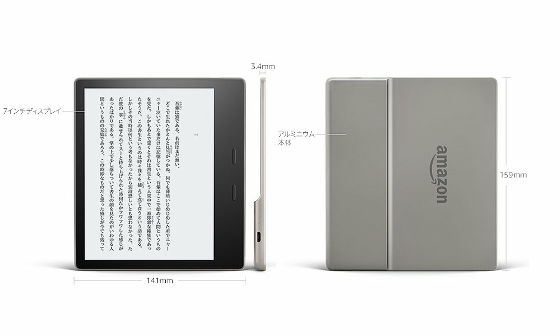 The new Kindle Oasis is already on sale on October 31, 2017 and reservation sale has already begun. Wi-Fi 8G model is 35,980 yen (with campaign information is 33,980 yen), Wi-Fi 32G model is 38,980 yen (with campaign information is 36,980 yen), 3G cellular support 32GB model of 4 It is 4980 yen. In addition, at the time of article creation, it is a delivery from the beginning of November 2017, it will be 4000 yen OFF by the coupon code "PRIMEOASIS" for the prime member.

Kindle Oasis - 7 inch large screen. waterproof. Long time battery