I actually tried using software "PaperBack" which can back up 1 MB of data on one A4 size paper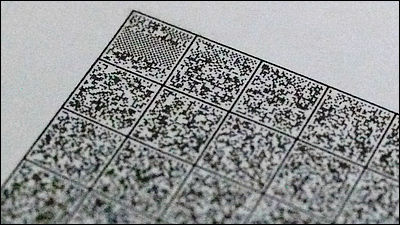 Although backups of important files and data are distributed and stored in several media, if you want to prepare for further data loss, software that can print data and print it on paper is called "PaperBack"is. It can save 1MB on A4 size 1 sheet and can be started on Windows.

PaperBack
http://ollydbg.de/Paperbak

Click "Download PaperBack" on the above site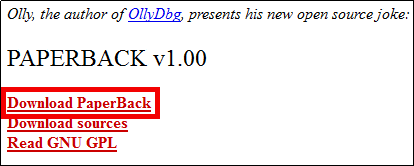 I started downloading "PaperBak.exe".




The operation screen is displayed.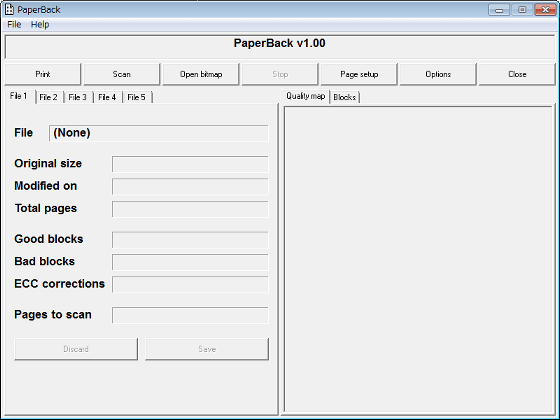 Back up "PaperBak.exe" in the ZIP file format on paper, and then try to restore the original data from the backed up paper.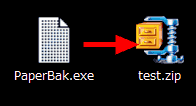 Click "Print".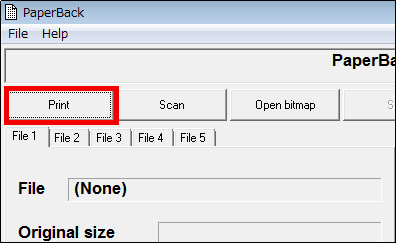 Select the data to be backed up on paper and click "Open".




Select the printer and click "OK".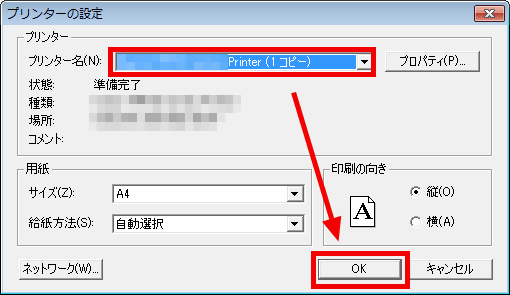 Paper as a result of printing as a backup will become a collection.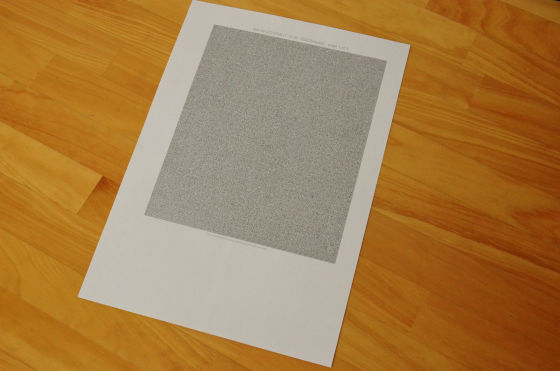 When it is expanded it looks like this.



Next, read the paper backed up with a scanner at 600 dpi and save it as a JPEG file format.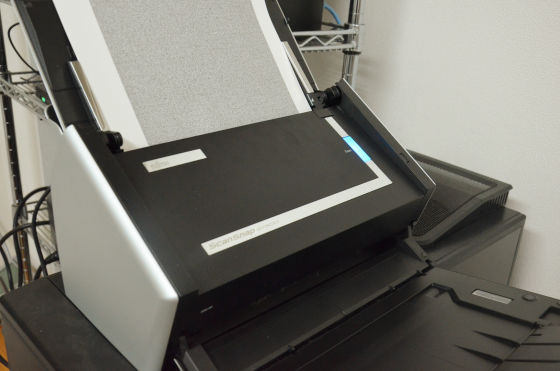 In order to load data, convert JPEG to BMP file format.




Click "Open bitmap" and select the converted file.



Then, the file is read gradually.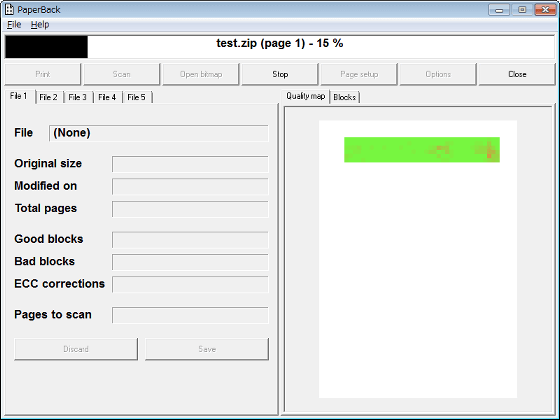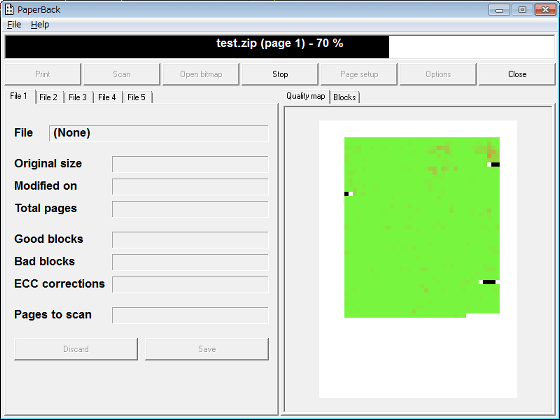 When the loading is completed, you can save the original file you backed up, so click "Save".




When I ran the executable file backed up from the backup, I was able to do as it was.



Also, when encrypting and adding a password when backing up, click "Option" on the operation screen.




By checking "Encrypt data" from EncryptionAESIt is possible to set up encryption using the original file itself, encrypting the original file itself and further encrypting it here can hold more security.