Just warm water and stir for 30 seconds Just to check the perfection degree of "OK curry pot"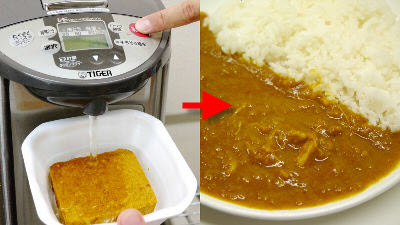 Instant food such as retort curry is convenient when it is said that it is too busy that you do not have time to make rice, or makes rice ...... When you say that, when instant food such as retort curry is convenient, even when it is time and effort to boil hot water to heat curry , It is easy to complete by simply pouring hot water and stirring for 30 seconds "Curry pot". It is said that Indian style chicken curry and beef curry are on sale, so I actually tried to eat it and check its completeness.

【CURRY POT】 Glyco Curry Pot
http://www.ezaki-glico.net/currypot/

There are two types of curry pot, beef curry and Indian style chicken curry.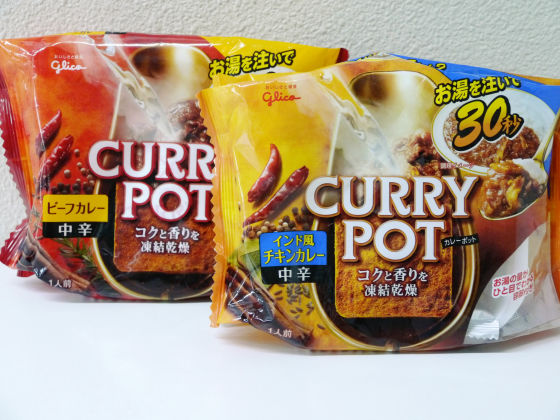 Also in the package "30 seconds of pouring hot water".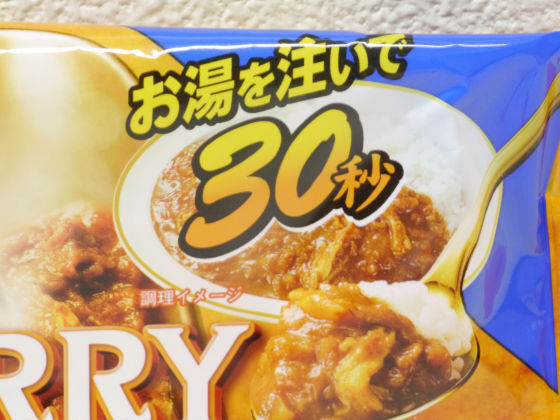 The way to make is written on the back. The process consists of (1) putting a curry block in a container, (2) pouring hot water to the inner line, (3) stirring for 30 seconds, (4) feeding on warm rice.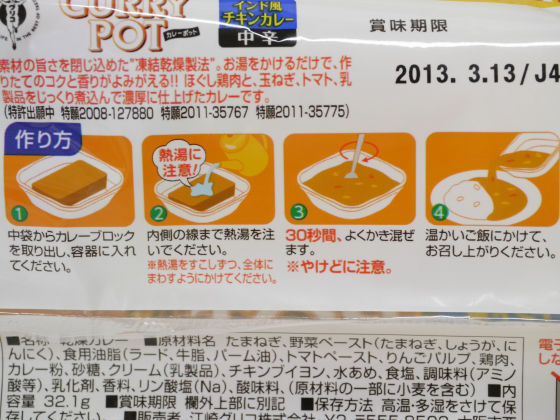 Heating in the microwave is impossible.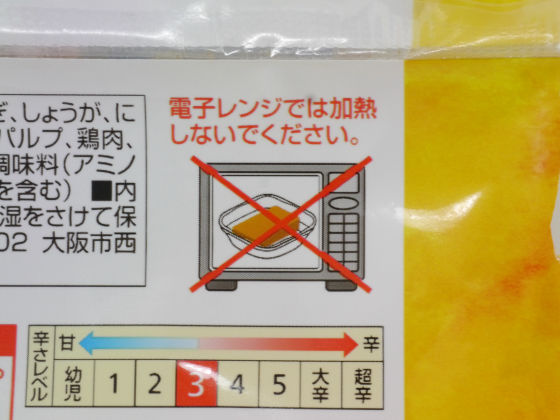 First, I will make Indian style chicken curry.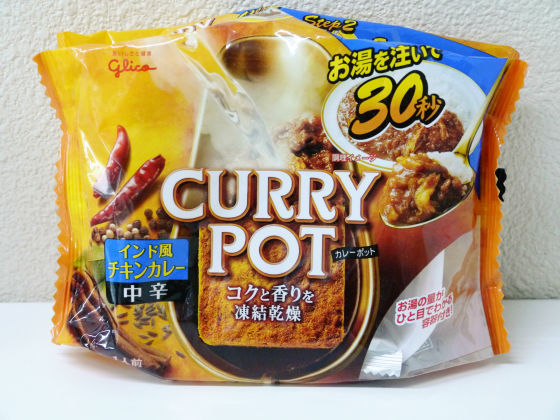 In the package there is a curry block and a special cup according to "freeze-drying process".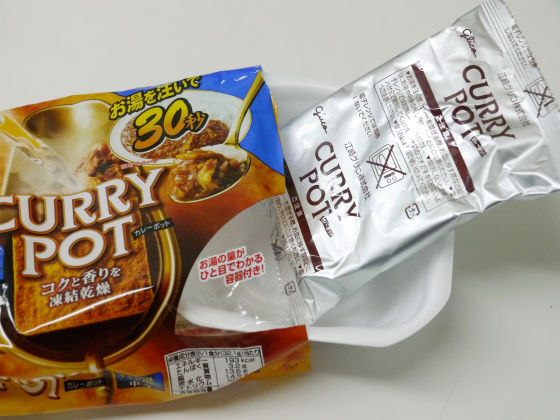 I tried out the curry block.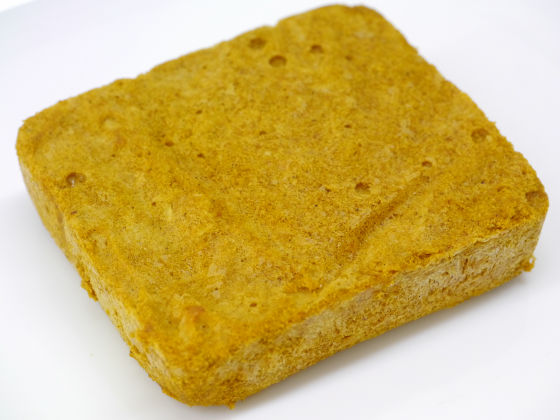 When comparing the curry blocks of butter chicken curry (left) and beef curry (right), the color difference is obvious at a glance.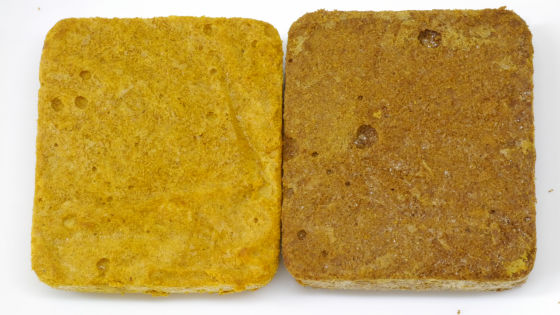 You can see that curry block is quite large compared to freeze-dried of egg soup.



It is only 34 grams light.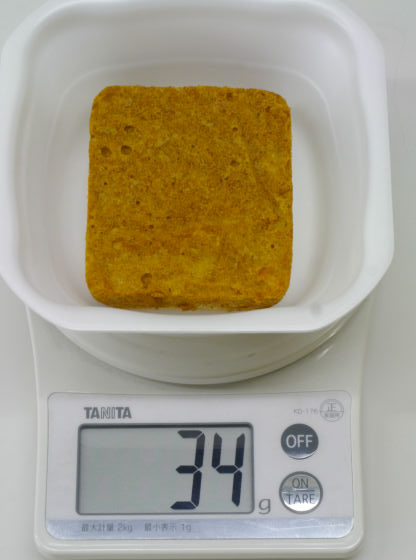 I tried making

"Curry pot" Whether chicken curry can actually be made in 30 seconds can be seen from the following movie.

"Curry pot" chicken curry just stirring hot water for 30 seconds stir - YouTube


So I will make it immediately. Add hot water to the curry block with the cup.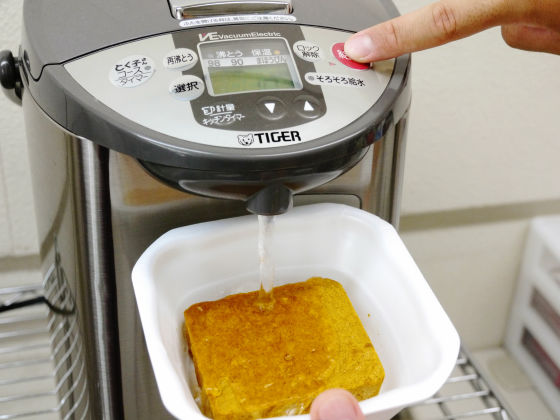 Pour into the line inside the container ... ...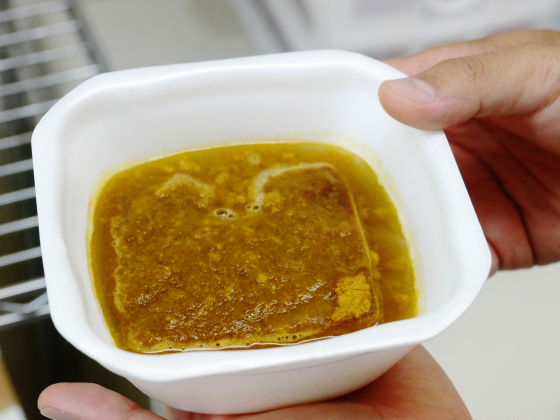 Just mix with a spoon.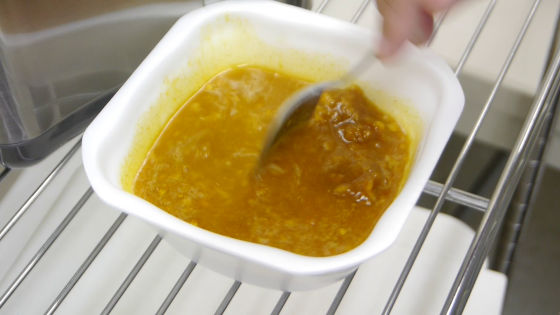 It is a feeling that, as you put hot water, the block remains solid so it is better to crush the curry block with a spoon than to mix it.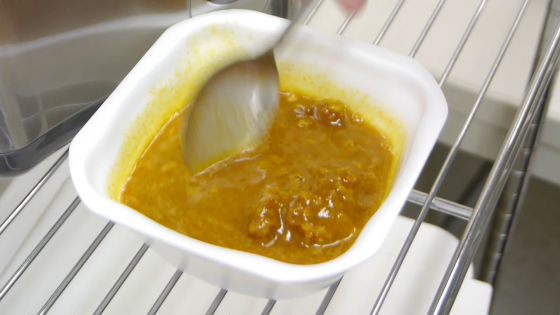 It was hard to loose Rou, and it took 30 seconds to pass in a blink of an eye in a blink of an eye. If you made it on an empty stomach that endured rice to the limit, you might want to shout "You are lying in the signboard!"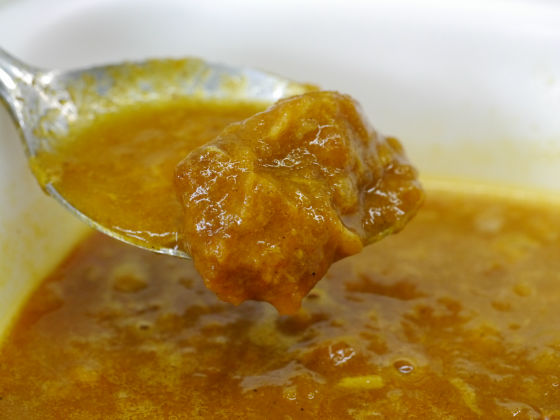 Approximately one and a half minutes later, the roux was completely melted.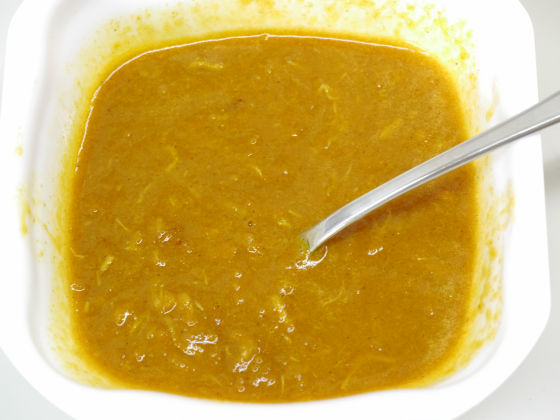 Pouring curry into a dish that dislocated rice ......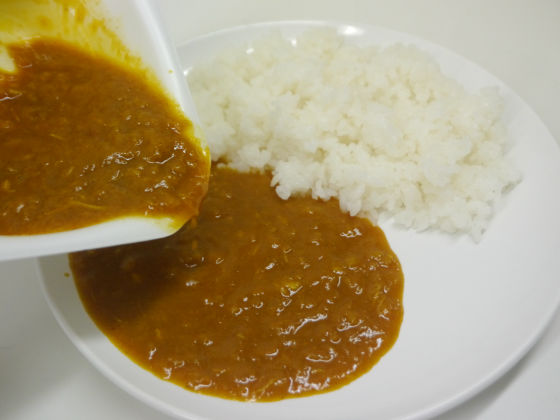 Completion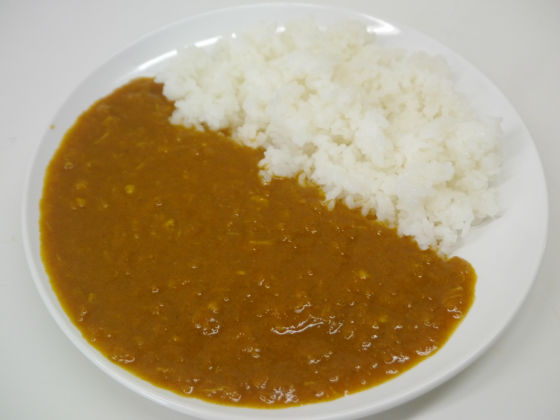 As vegetables are melted in roux as paste, only chicken is found. Although it has sweetness, it is quite spicy, and when I eat it without eating rice, I feel spicy. "This is ... ...!" Is a level that learns a small emotion to a complicated and deep flavor that can not be thought of as an instant.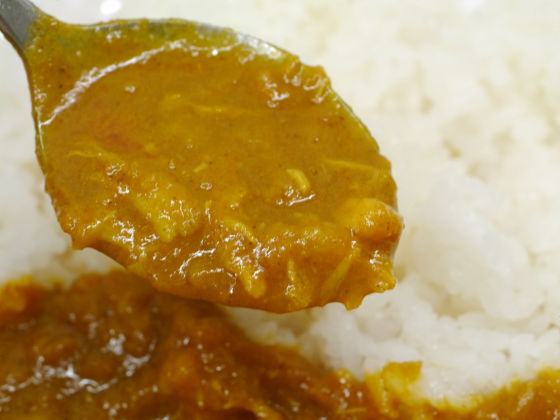 Next beef curry.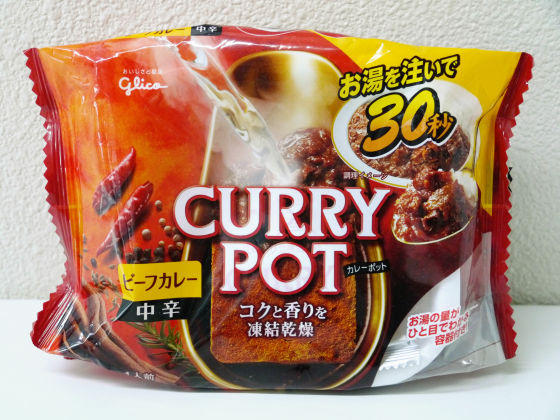 The movie is from the following.

"Curry pot" beef curry just stirring hot water for 30 seconds - YouTube


The way to make it is the same as chicken curry. Put the curry block in the container and sprinkle the hot water to the inner line.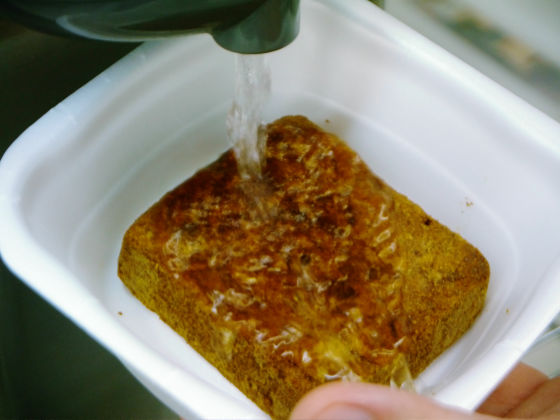 Mix them ... ....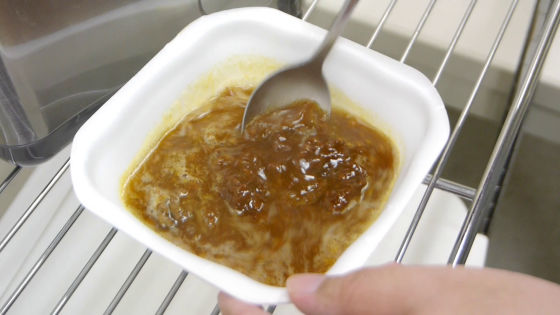 Then, unlike chicken curry, it melted with Assasserie. It took about 30 seconds. It is as the singing in the package.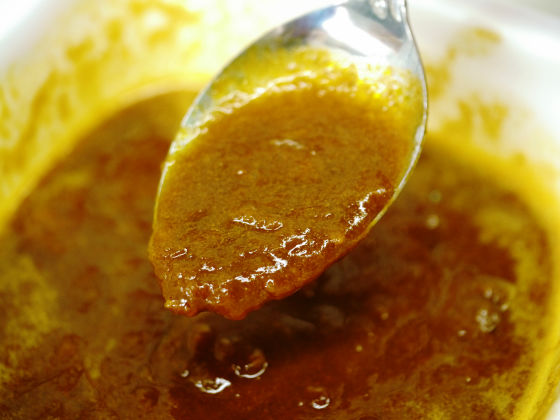 Serve in the plate.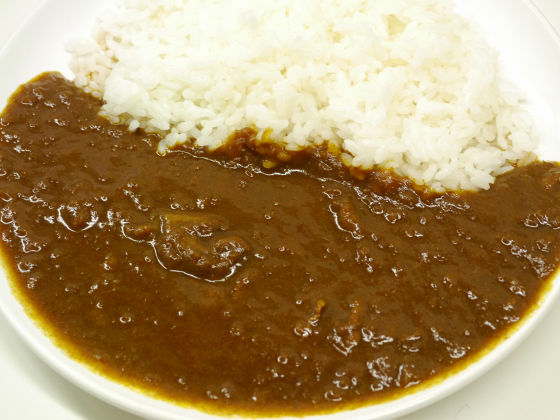 Thinly sliced ​​beef is contained firmly and it tends to be instant food, "Where is meat ???" does not happen. This is a European curry which is totally different from chicken curry, butter flavor is felt. Spicy is also the same spicy, but there is no ethical spicy like chicken curry, but rather taste like stew. People who like curry, but those who are not good at something so hot, I recommend you to choose this one.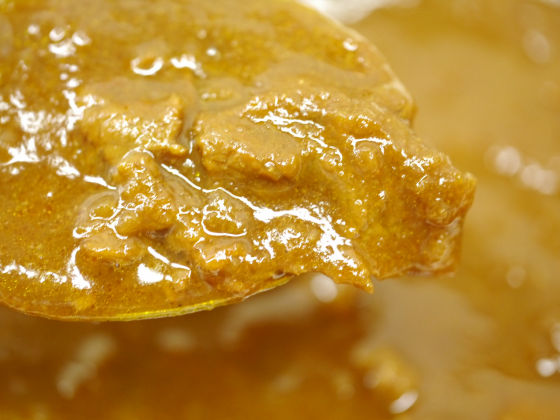 Both the chicken curry and the beef curry have no oil feeling like a retort curry, and it is quite a high level of completeness in instant foods such as ... despite being brisk ... deep taste ...... Though chicken curry takes a while to complete a little, if you consider the process of boiling hot water when making retort curry, it is no problem level and it seems to be useful as preserved food for busy times. Also, because curry blocks are very light weight, it is also recommended for people who want to eat delicious foods beyond normal when going to activities such as climbing or camping.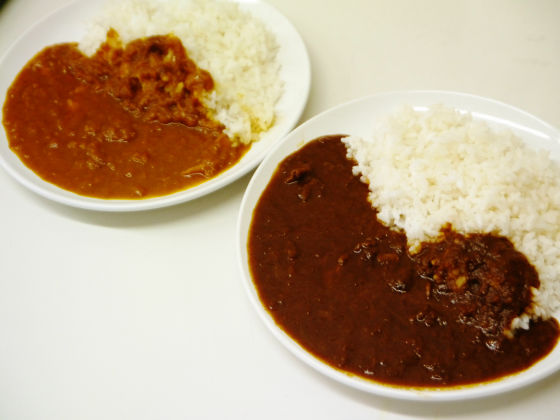 Although curry pots are on sale in Kanto, Koshinetsu and Shizuoka prefectures, even those who live outside the Kanto regionAmazonYou can purchase 8 meals x 2 types of 16 meals at 4200 yen (about 263 yen per meal).