I ate a new "curry meshes" that I could eat in hot water after 5 minutes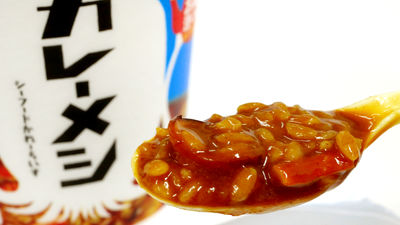 Kare Messes can be eaten just by chilling in a microwave with waterIt evolved to be able to eat just by pouring hot water newly born again. For the new Karamegishi "beef"When"seafoodTwo tastes are prepared, and it was said that the taste was completely renewed, so I actually tried it.

"Nissin Kale Mesh Beef / Seafood" (released on August 29) | Nissin Food Group
https://www.nissin.com/jp/news/5393

I bought a new Kare Messi. Since the package has evolved from a box-like one to the same cylindrical shape as a cup noodle etc., was it renewed soon as it looked?Not soIt is made to be able to distinguish.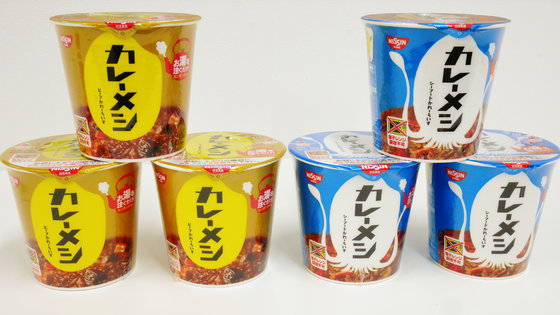 First, I will look at "Nissin Kaleh Moshi Beef".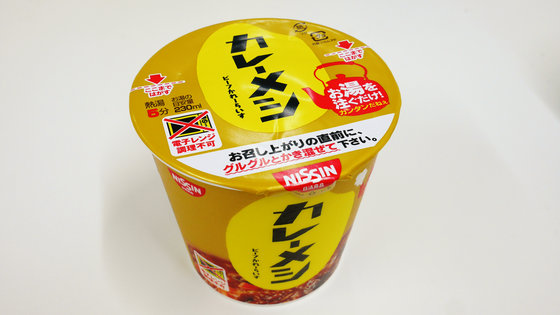 At the top of the package, with the word "just poured hot water!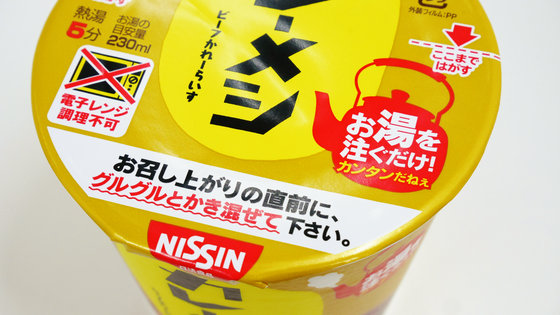 It is written that it is impossible to cook in the microwave oven.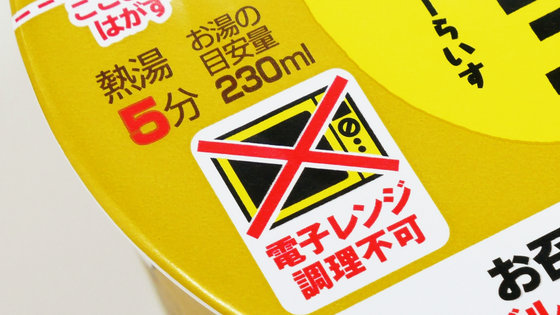 The new cooking method is pouring hot water and it is the simplest thing that just stirring contents gulgur after 5 minutes have passed.



The calorie per meal is 464 kcal, the carbohydrate is 74.1 g. Allergy substances include wheat · egg · milk ingredients · pork · chicken · beef · soybeans.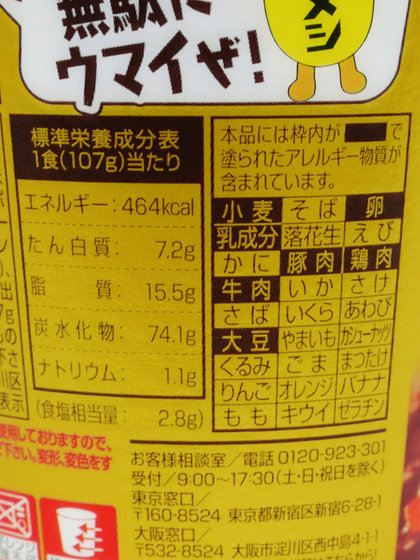 Looking at the raw material name, it is also understood that domestic ones are used for rice, and cocoa powder is used as a hidden taste for curry roux.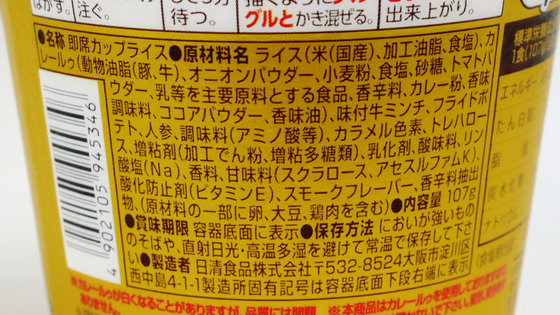 Opening the lid ......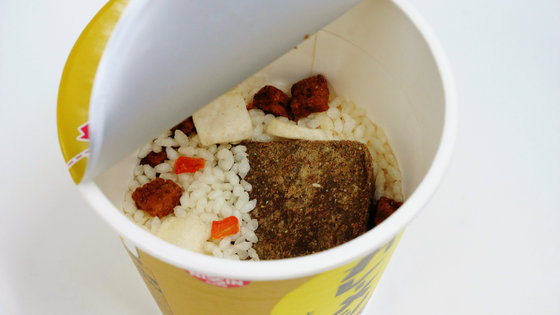 There are huge curry roux in addition to rice in a dry state.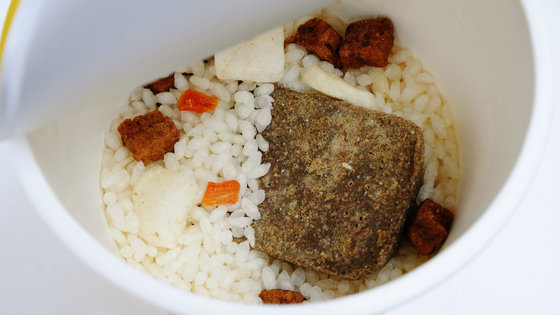 After checking the contents, put hot water to the line inside the container ... ...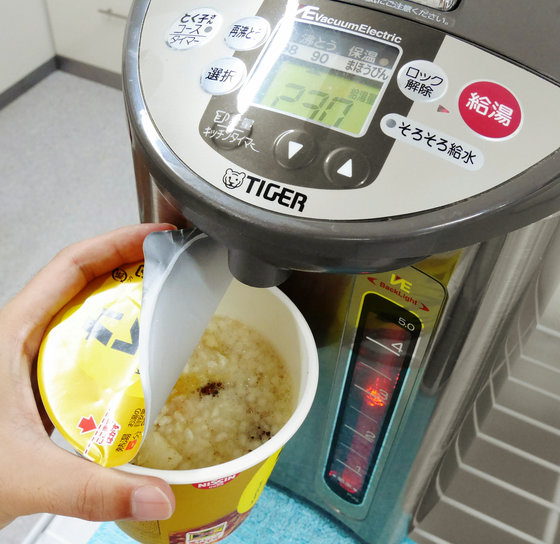 Wait 5 minutes.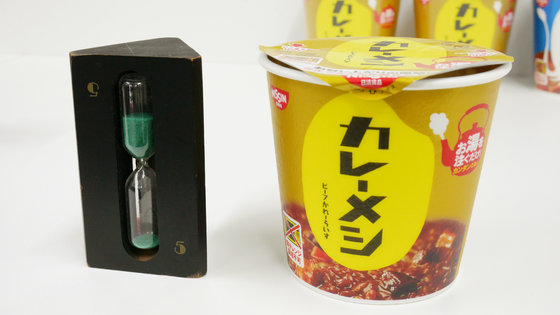 As the inside of the container foams like this after 5 minutes have elapsed ......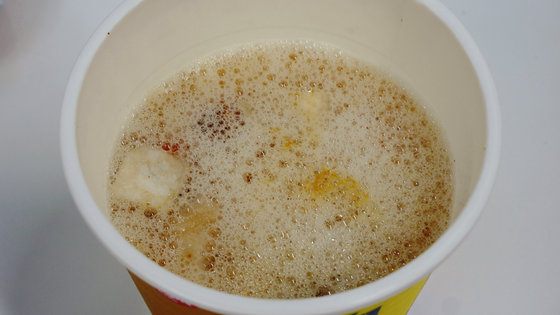 Sprinkle and stir in the gulgur.



Continued stirring for about 1 minute, the curry roux inside the container melted and changed to look like curry at once. If stirring is insufficient, Ru is considerably juicy, so it is a point to keep stirring persistently.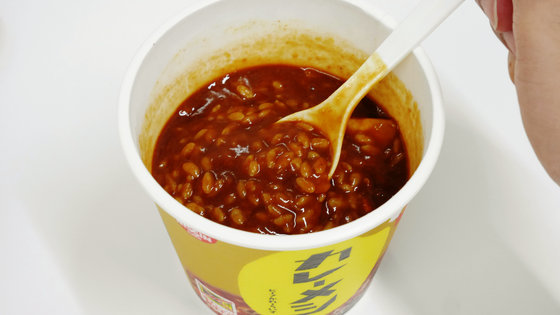 So when we eat the finished kalaemesh beef, curry is seasoned to feel deep richness of beef though it is quite sweet. It is the point that we have plenty of Ru as well as Kare Messes so far, and I felt that the rice had a distinctive "Knick" like texture like Karenishi faded away. However, this may be the result of the rice cake sucking plenty of moisture in the cooking process of stirring the contents for over a minute to dissolve the curry roux after 5 minutes of hot water introduction.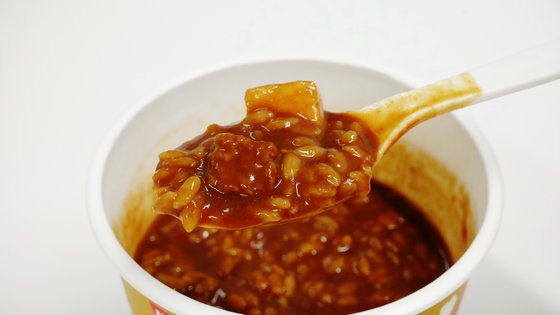 The ingredients are three kinds of dice, potato and carrot. Especially Dysmench was entering.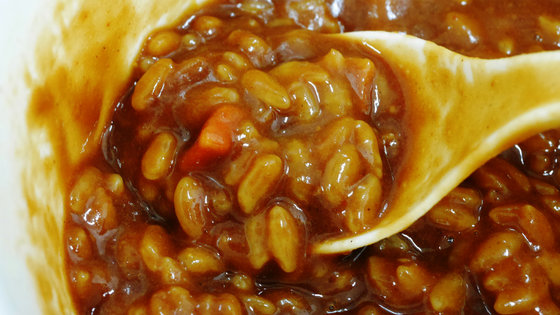 Next, I will eat "Nissin Kaleh Mishi Seafood".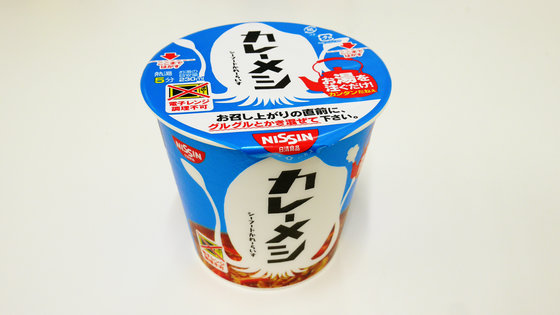 Seafood has 448 kcal of calories per meal and 72.1 g of carbohydrates. Allergic substances include wheat · milk ingredients · crab · pork · chicken · beef · squid · soybeans.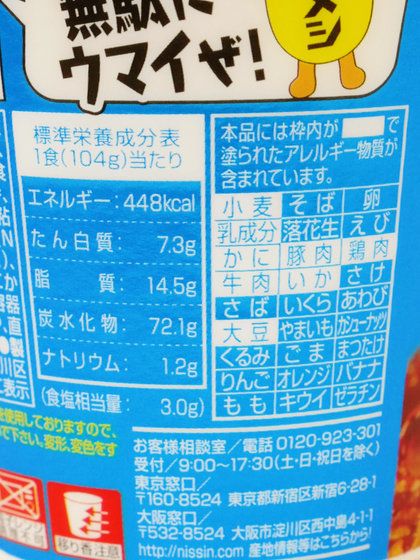 In addition to seafood extract and curry powder, fish sauce etc. are written in raw material name.



Seafood has squid, crab flavor kamaboko, carrots in ingredients.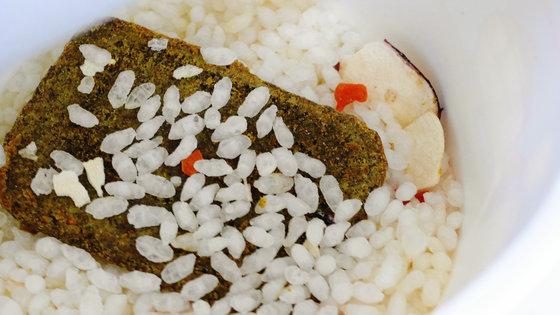 Pour hot water with the same cooking method as beef and wait for 5 minutes ......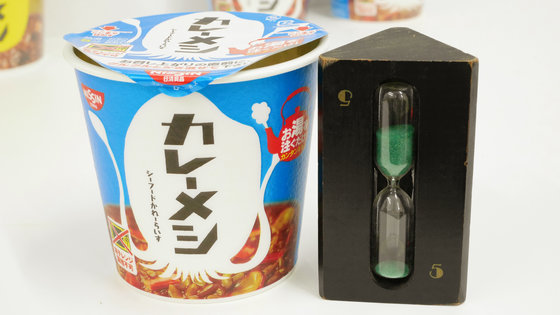 If you stir with a spoon ......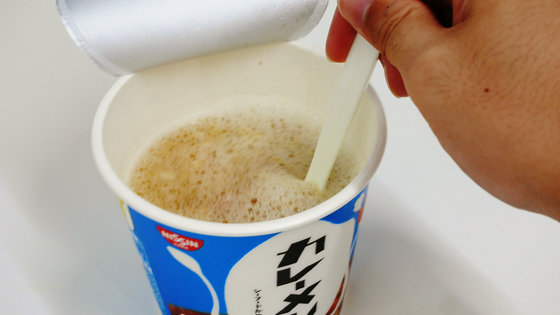 done.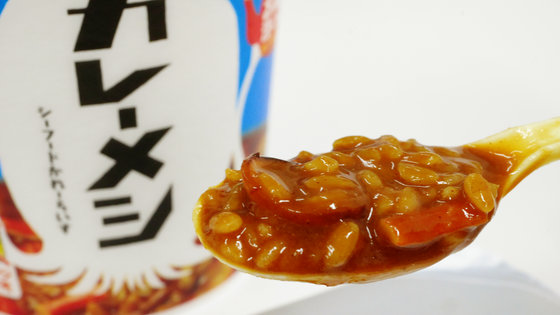 Seafood is moderately roasted than the beef, and finished so that the umami of seafood can be felt better. Seafood is not as good as saying at all, but the compatibility of seafood umami with curry spice is outstanding, so seafood is definitely recommended for those who are not good at sweet curry.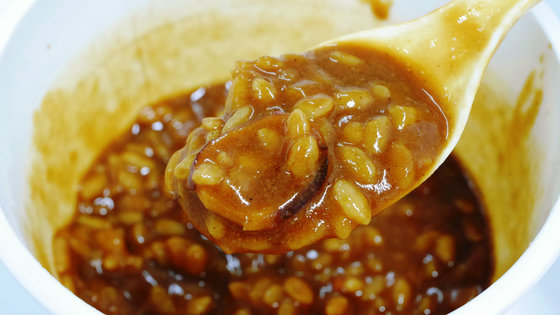 It is a curry meshes which changed from cooking in a microwave oven to cooking in hot water, but the time spoon stirs after pouring hot water is obviously extended, so it can be felt that the troublesome cooking has increased slightly. However, because it became possible to cook just by pouring hot water, it seems that you can expect an active in a scene where a microwave oven such as camping and emergency can not be used.

Furthermore, beef and seafood, which became new, are sold at a suggested retail price of 220 yen each.