"Free Video Catcher" free software that saves unstored streaming video with packet capture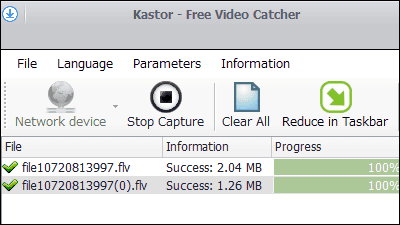 If you are a famous site such as YouTube you have as much software for downloading but if it is a bit of a minor site or you are developing your own streaming video on your own site, There is. In that sense, it is a free software catch "Free Video Catcher" which forces you to capture at the packet level, analyze it and save it in a certain sense. After packet capture, it is saved in one of FLV, MP3, MP4, WebM, Ogg Theora format.

For downloading, installing, operating method from the following.

Free Video Catcher
http://www.kastorsoft.com/videocatcher_en.php

Click "Download" on the above site.




Launch the downloaded executable file.




Click "Next"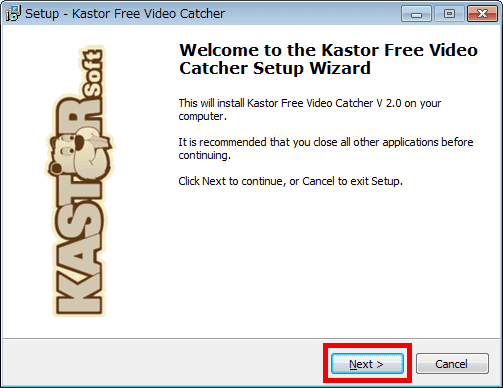 Please check above and click "Next".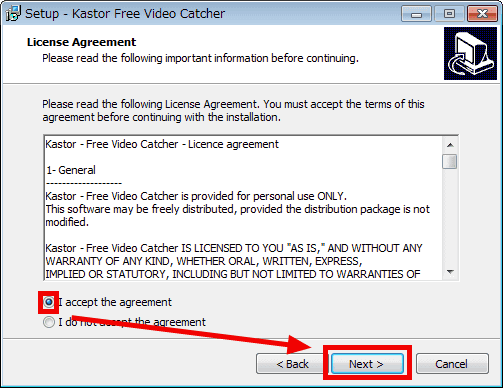 Click "Next"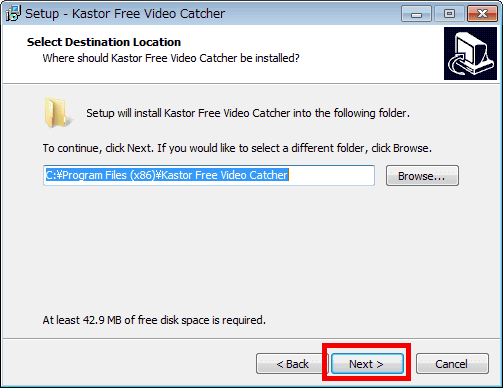 Click "Next"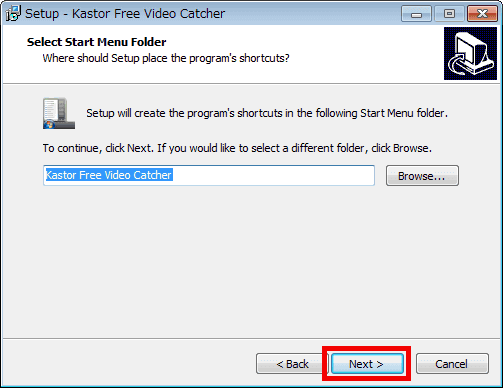 Click "Next"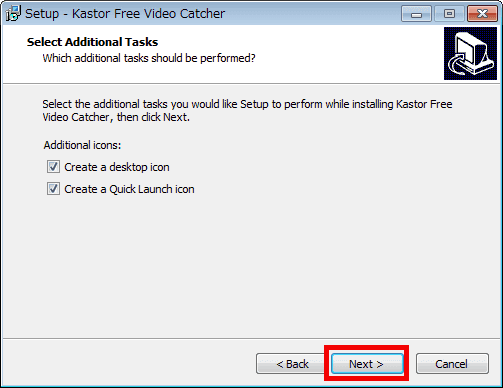 Click "Install"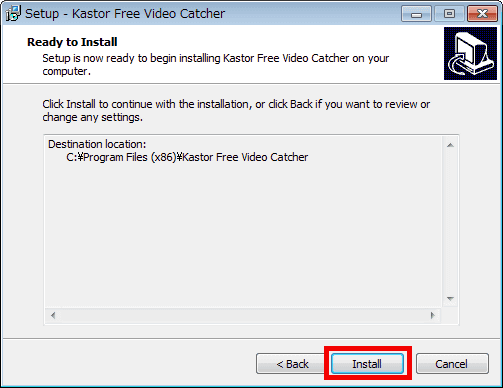 As a driver for packet captureWinPcapYou will need to install in order to use. This is the biggest point of this free software.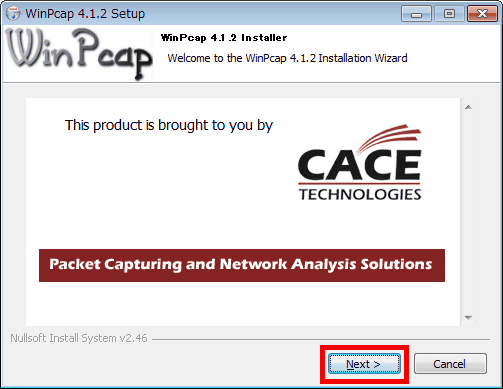 Click "Next"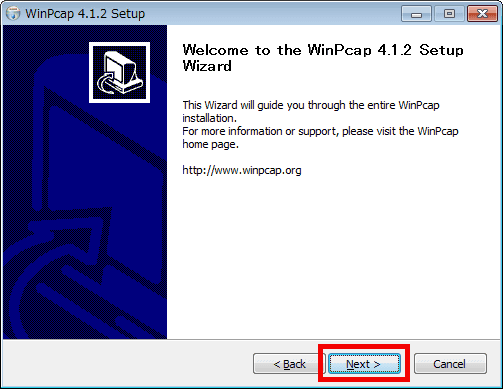 Click "I Agree"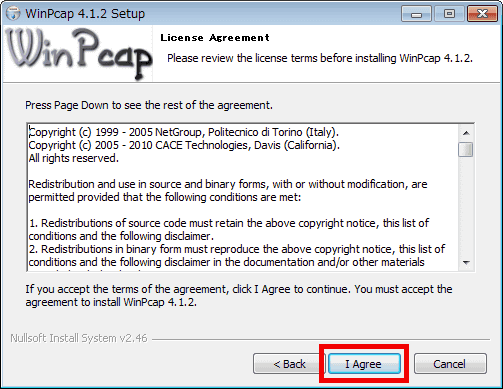 Click "Install"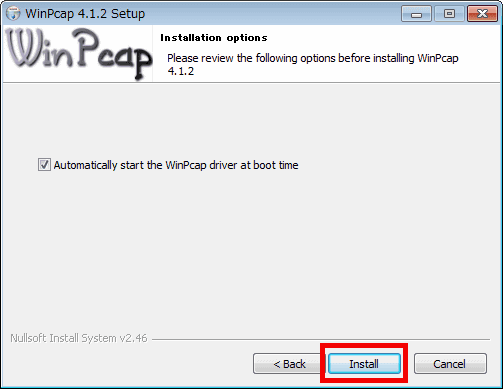 Click "Finish". Installation of WinPcap is completed.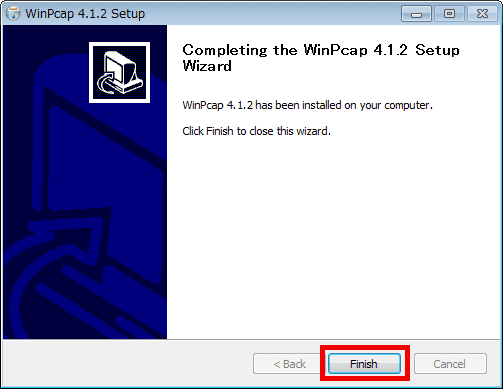 Click "Finish".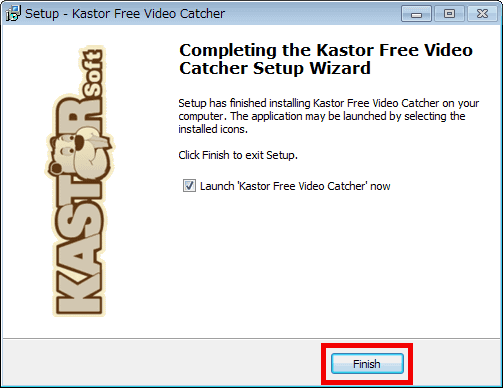 Since there is no Japanese in the language that can be selected, select English and click "OK" to complete installation of Free Video Catcher.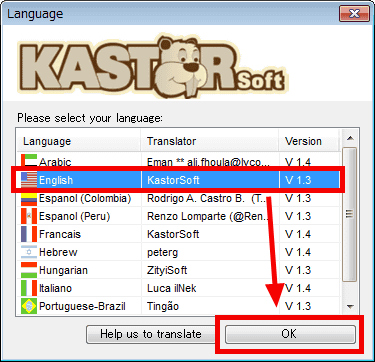 The operation screen is displayed.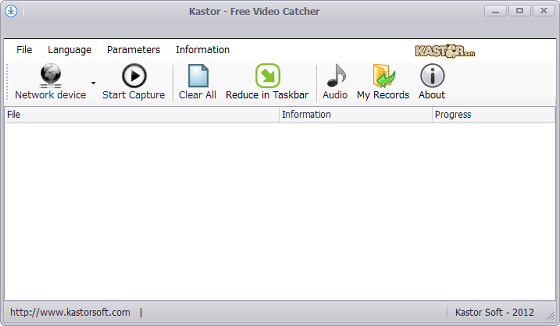 Click "Start Capture" as preparation for executing packet capture.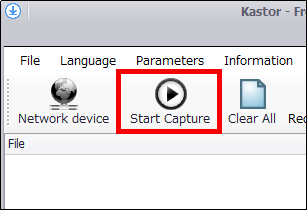 When saving a movie, play a movie you want to save (KickStarter here).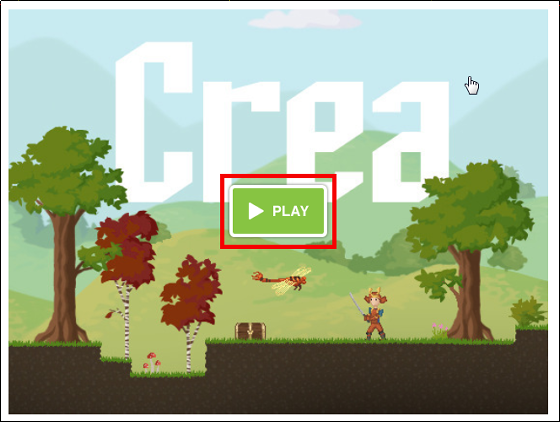 Then, saving of the movie will start automatically.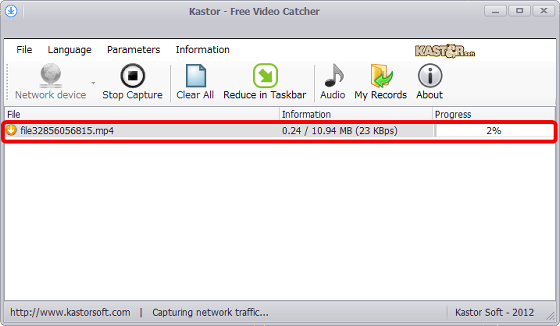 The movie was saved in MP4 format. Double-click the saved movie to play and check the movie.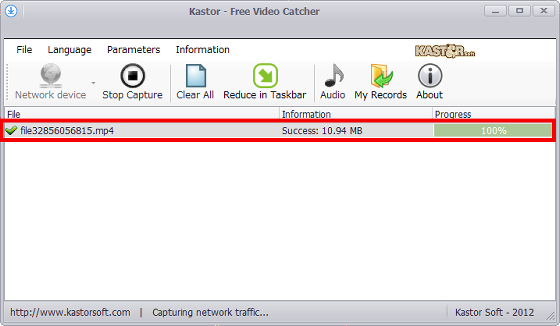 The movie will be played.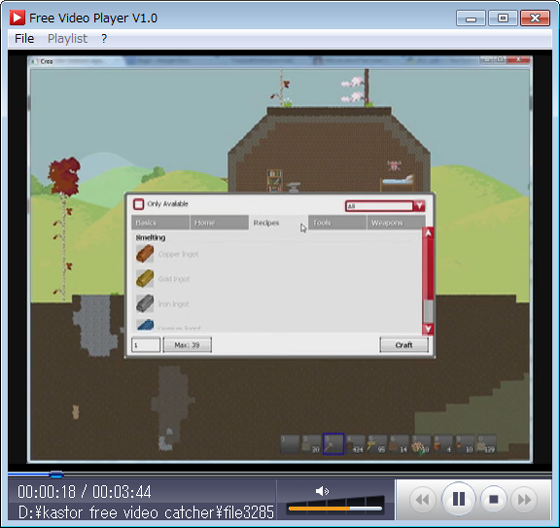 If you want to save only audio, click "Audio" and extract only the audio part from the packet captured movie file.




If you want to open the folder where the movie is saved, click "My Records".




You can check the folder immediately.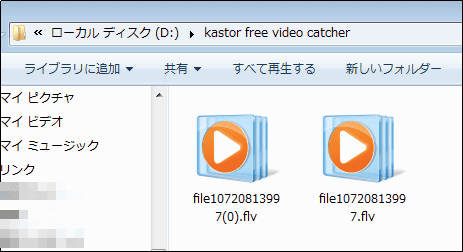 By default, it is set not to save movies whose capacity is 250 KB or less.

Even in the case where a CM movie is inserted at the beginning of a common movie, by clicking "configuration" from "Parameters" and specifying the domain name of CM movie from "Ads Blocker" It is possible to filter and not capture.