"Windows Essentials Codec Pack" free software that can install all kinds of playback codec at once and can also update automatically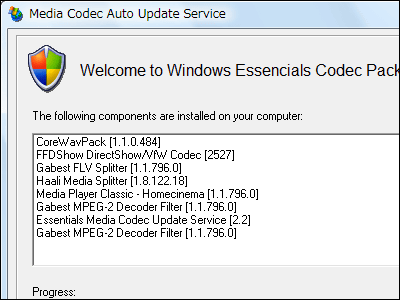 Various media codecs · filters · splitters, as well as various tools and players for playback "Media Player Classic - Homecinema"You can install them all at once and you can download from the net various movies · music · The most awesome free Flash software that can be played with this one is this"Windows Essentials Codec Pack"(The official abbreviations are" WECP ", taking their initials). According to the official website, 99% of the files in the net will be able to play.

In addition to simply installing various codecs, auto updating by automatic update check is also possible, and it is the biggest feature that it can always be kept up to date. It guarantees that it does not contain spyware, adware, viruses, etc. It is provided as a free source under the GPL license as open source software. Also, it is safe because conflicts of errors and software common to this codec pack are also resolved.

Examples of reproducible files are 3GP, AAC, AC3, APE, AVI, DivX, 3ivx, DAT, h.264, x264, AVC, Nero Digital, DTS, FLV, FLAC, HD-MOV, MPEG-1, and MPEG -2 · M4A · MPC · MP3 · MP4 · MO3 · MOD · MKV / MKA · MTM · OFR · TTA · OGG / OGM · S3M · Vorbis · VOB · WavPack · ATRAC3 · XviD · XM · WV · UMX etc.

Download and install, the actual usage is as follows.
Home of Windows Essentials Codec Pack
http://www.mediacodec.org/

click hereThen open the download page, click any link from several links and download it.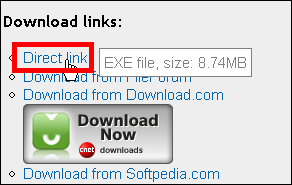 Click the downloaded installer




Click "Next"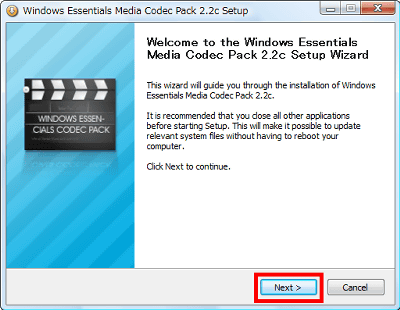 Click "I Agree"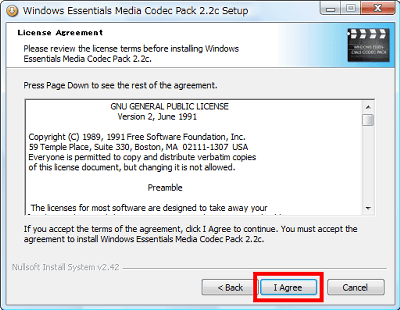 Click "Next"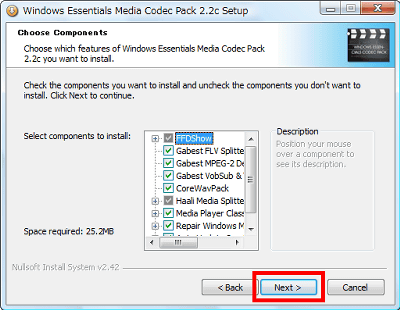 Click "Install"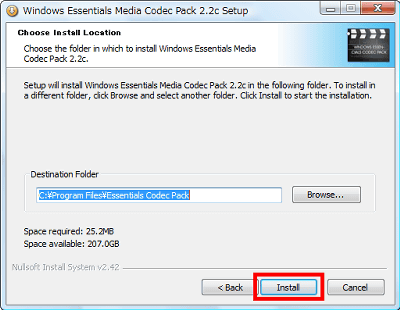 Click "OK"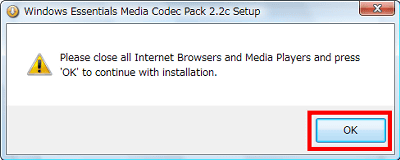 Click "Finish" to finish, Windows will restart automatically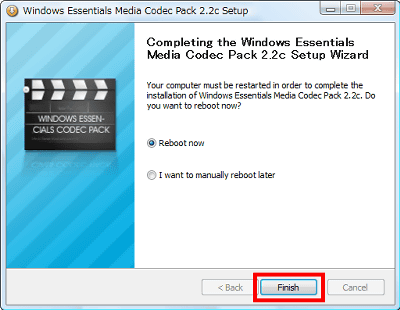 The easiest way to play the file is to drag and drop the file you want to play into the shortcut of "Media Player Classic" that appeared on the desktop.



Click "Media Codec Update Service" to see if it is updating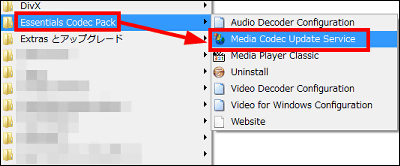 Click "Check for Updates"



Checking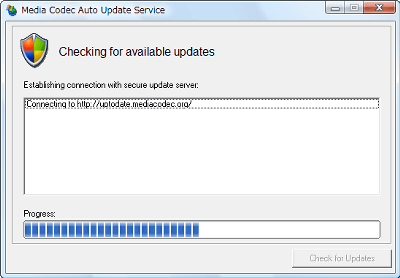 Since there was no update this time, I clicked "Done" as it is. If there is an update it seems that it will be installed automatically as it is. Certainly very easy.