Ffdshow a more useful codec set "CCCP"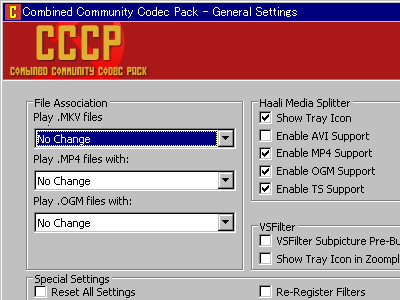 Most AVI, MKV, OGM and MP4 movies can be played.

The contents can be installed at once with the latest version of ffdshow, Windows Media 9 VCM, MPV (MPEG 2) Decoder, CoreWavPack, Haali Media Splitter, VSFilter, Media Player Classic, Zoomplayer. It is also possible to choose individually and install it, so you can also just pull out the player.

If you give a movie assortment such as DivX or whatever you do not understand well to a beginner who does not know much about personal computers, the problem is about codecs and players necessary for playback, but this "CCCP" It is quite convenient as it can be done.

Download from below. Also, I will review what happens when actually installing.
Combined Community Codec Pack

Download | CCCP (Combined Community Codec Pack)

When you start the downloaded installer, this screen will appear, so click "Next"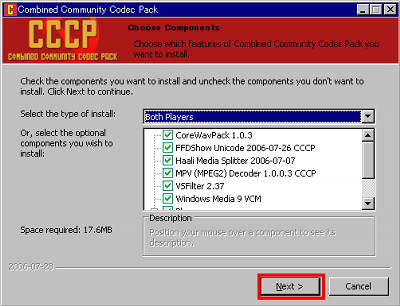 If the player does not need to choose "No Player"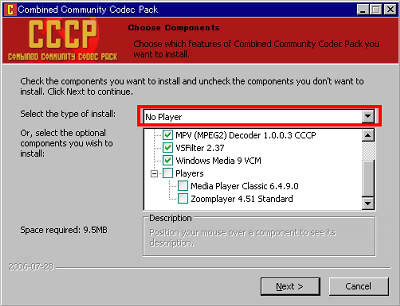 Next also click "Next"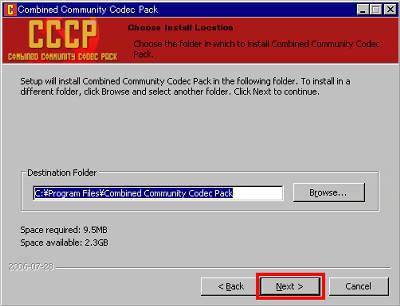 Click "Install"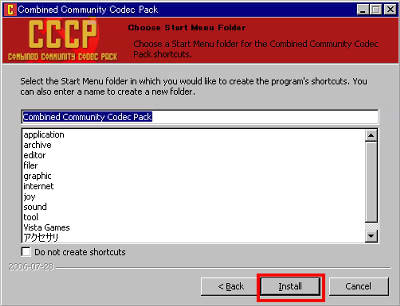 Installing ...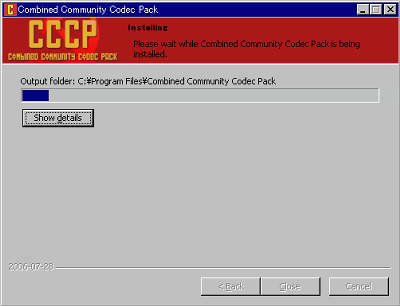 Click "Close" and you're done.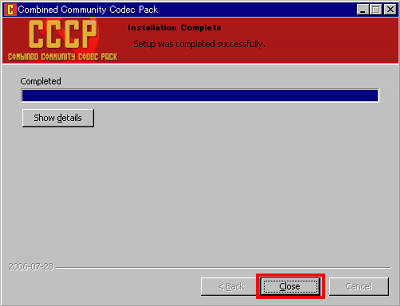 Click "No" here to display the setting screen




Settings like this, you can set which decoder to use, whether to display the icon in the task tray, etc.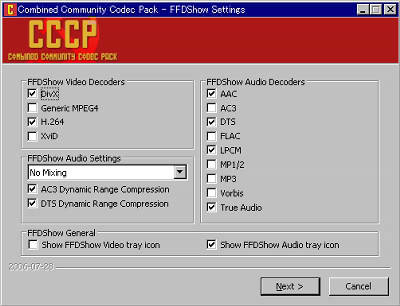 File association also possible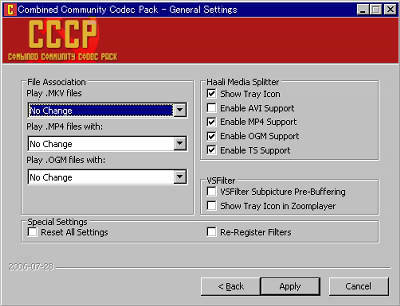 If you want to play RealAudio or RealMedia format, you will also need:

Real Alternative

If you want to play QuickTime format, you will need it.

QuickTime Alternative