"Microsoft Office 2013" customer preview for free You can download Japanese version, installation procedure Summary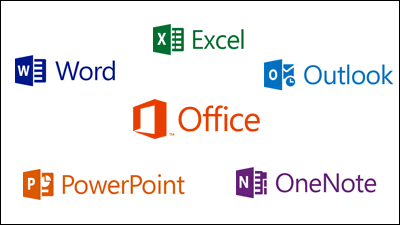 Microsoft's press conference began on July 16th and a preview version of "Office2013", the latest version of Microsoft Office, was announced. The "Office Professional 2013" preview version for individuals includes Word, PowerPoint, Excel, Outlook, OneNote, Access, Publisher, as well as Office 365 Small Business Premium for small and medium enterprises, Customer preview of Office 365 ProPlus "has also been released.

Microsoft Office customer preview
http://www.microsoft.com/ja-jp/office/Preview/default.aspx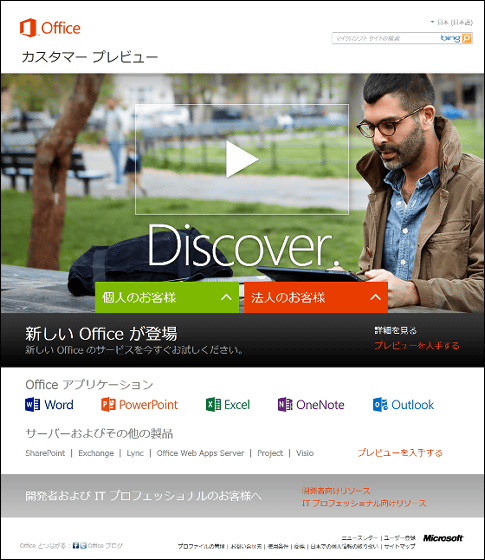 New Office logo floating in orange color of image color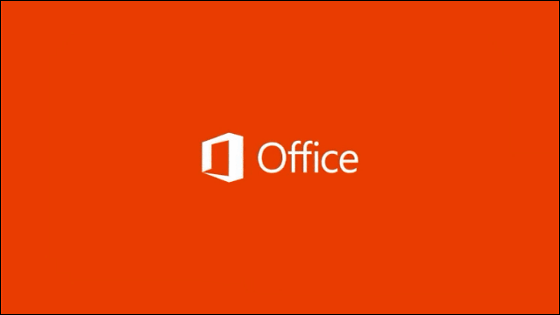 "Let's touch it"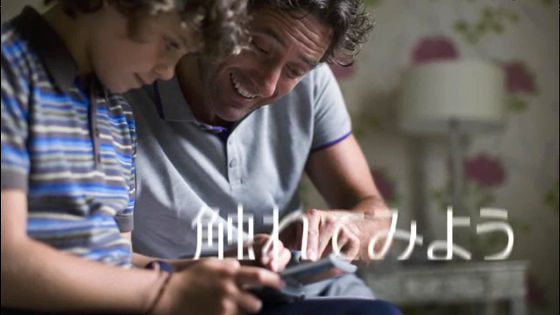 "Enjoy it"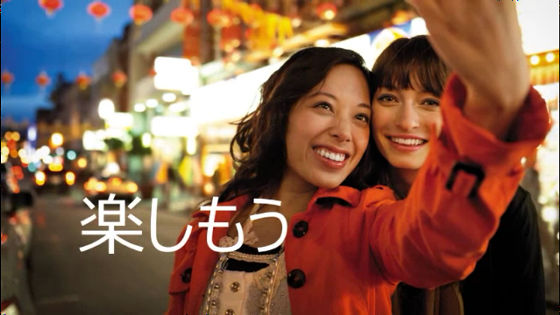 "Share it"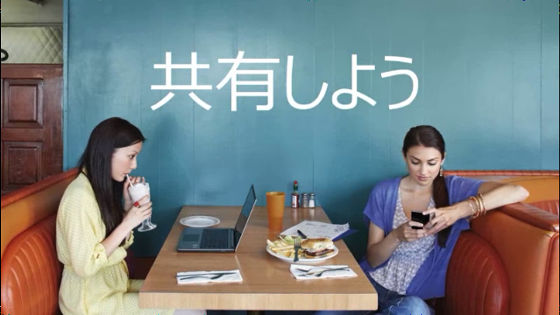 "Your application"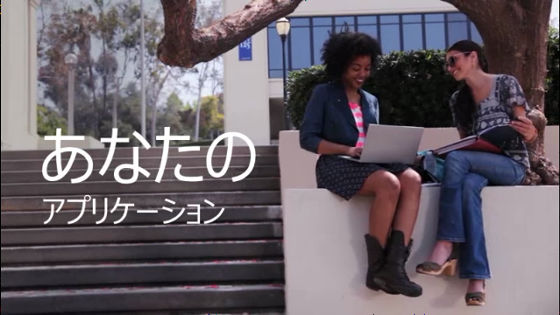 "Your file"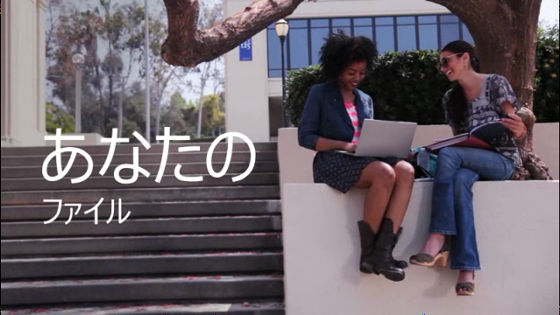 "New features are added to familiar Office more conveniently"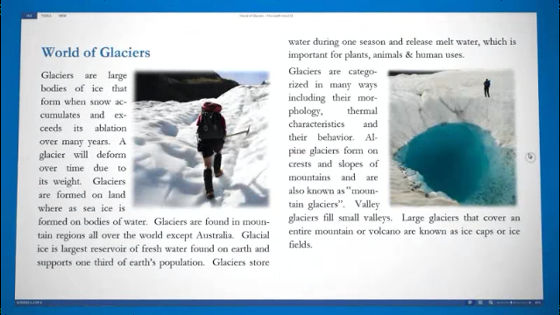 What is being introduced is the "object zoom" function of the movie embedded in Word.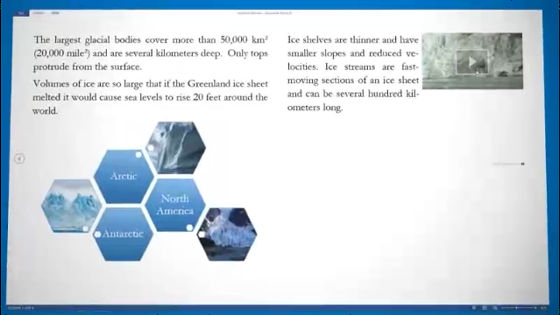 Click on the object to enlarge it, and click it again to return to the original size.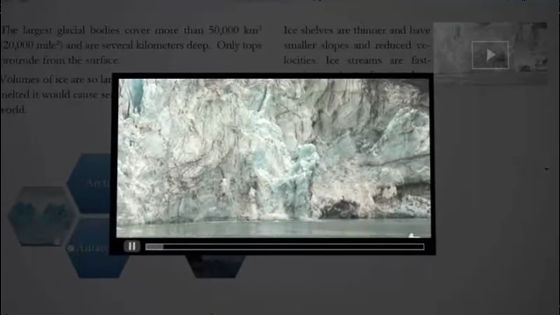 OneNote newly created for Windows 8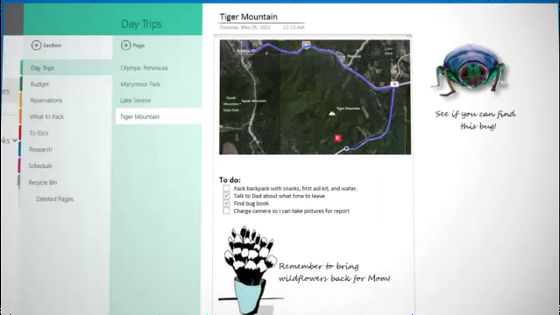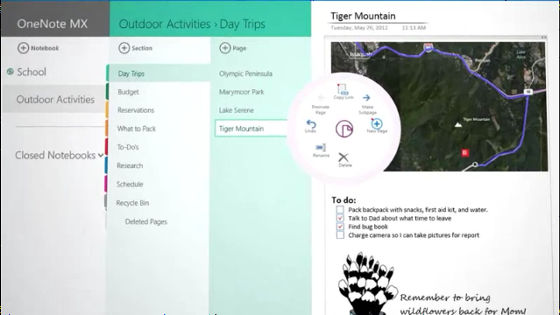 This is Outlook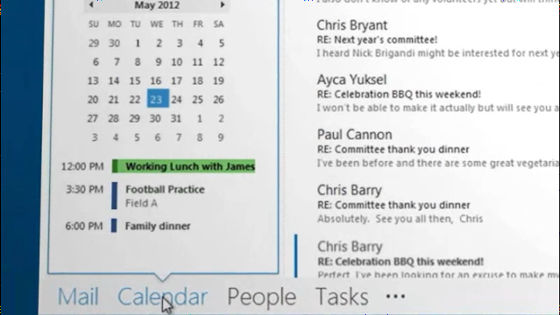 Excel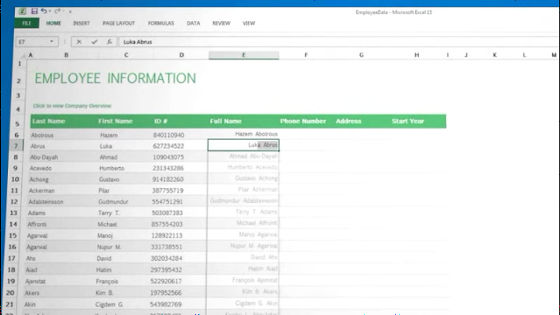 PowerPoint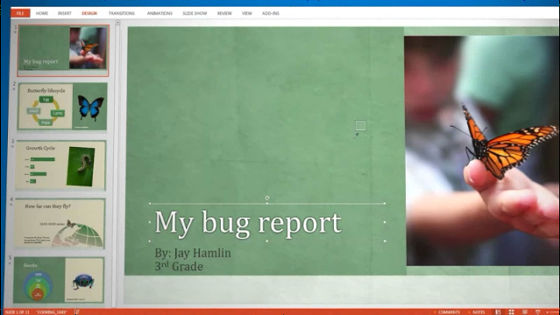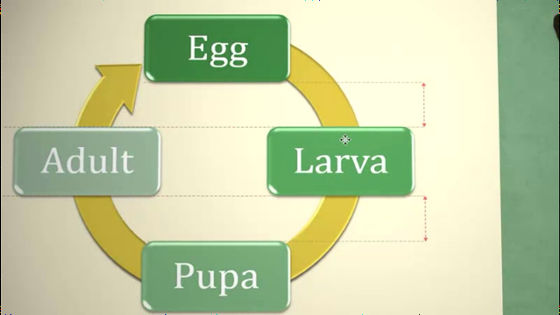 You can get in touch with anyone at once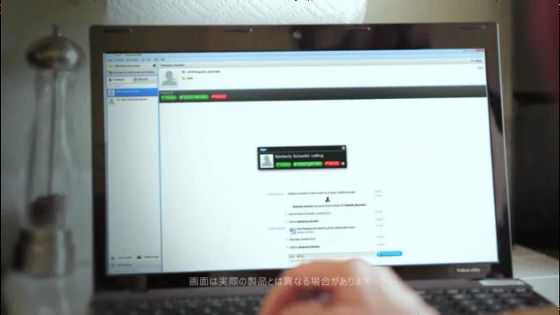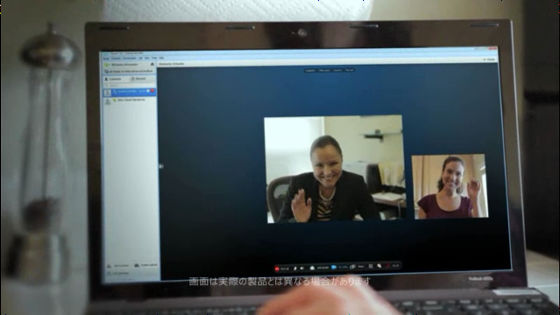 Sharp file sharing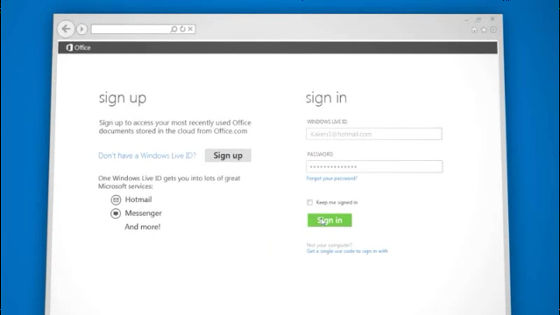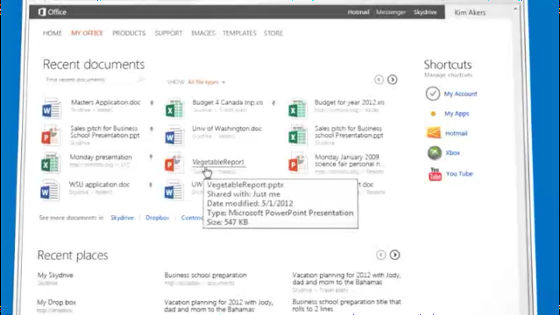 You can also take over the interrupted work with another device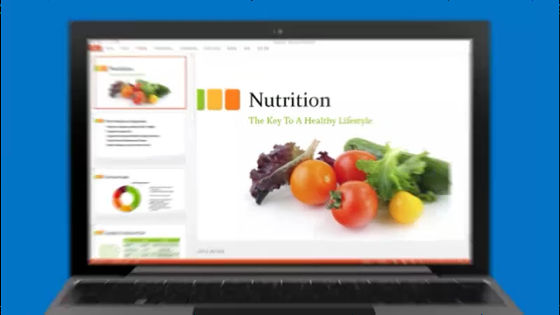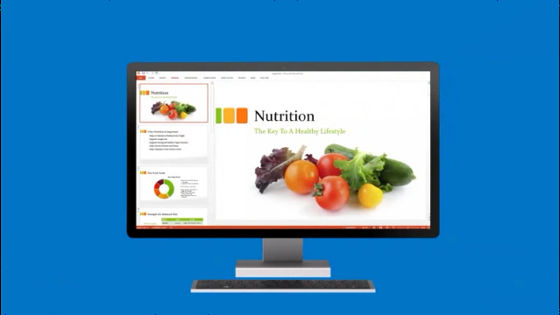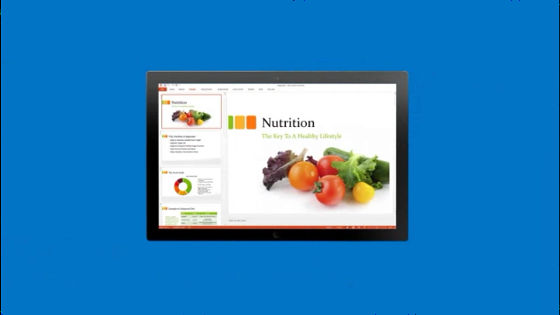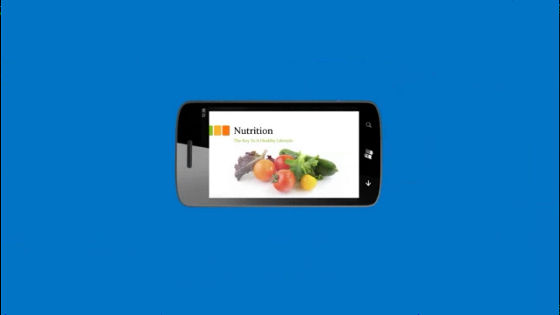 "Let's imagine"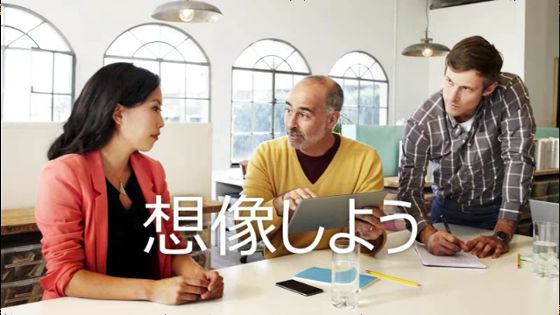 "Let's connect"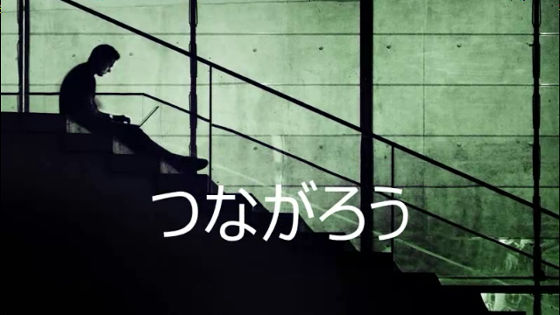 "Let's find out"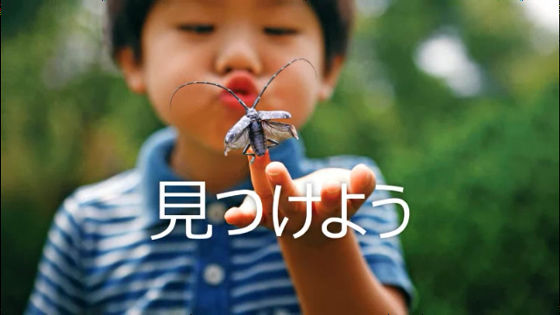 It was a preview movie of Office 2013.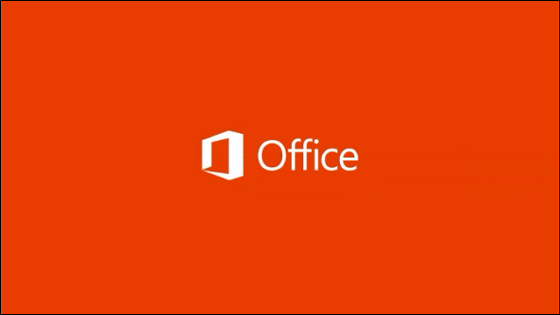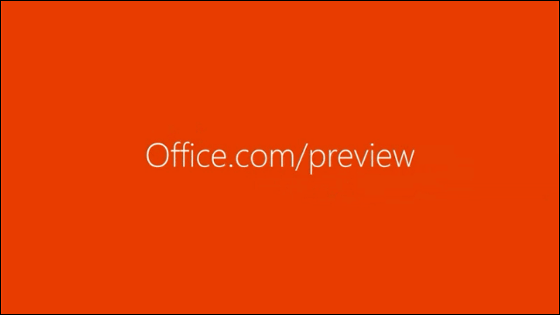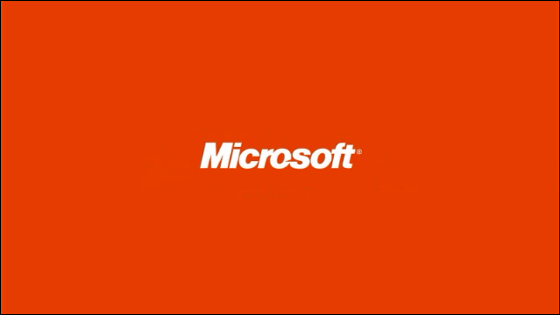 Details of new features are here.

Office new features | Microsoft Office customer preview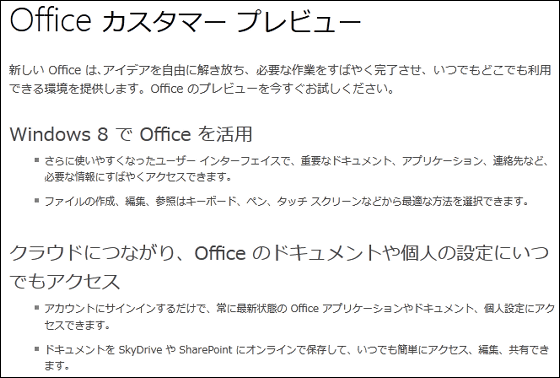 To obtain the customer preview, it is divided from "Office Professional 2013" for individuals, "Office 365 Small Business Premium" for small business, and "Office 365 ProPlus" for enterprise.

Obtain Office customer preview | Microsoft Office customer preview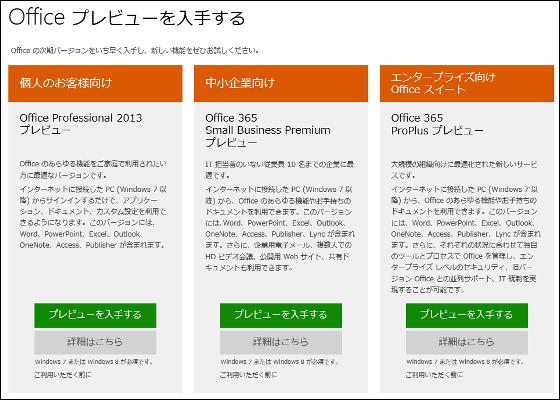 ◆ Download method

To download, first click "Office Professional Plus 2013 Preview"




Since this time installs newly on Windows 7 where Office is not installed, click "Download .msi package" at the bottom of the page



Enter your own Windows Live ID and click "Sign in"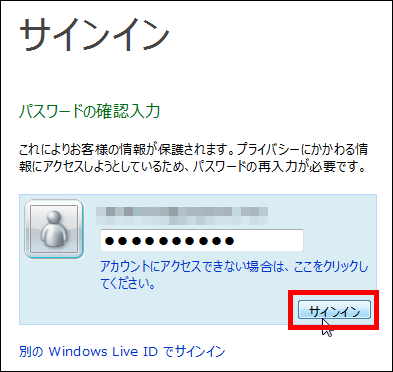 Since the name registered in Windows Live ID, e-mail address, etc. are entered as is, after confirming, click "next"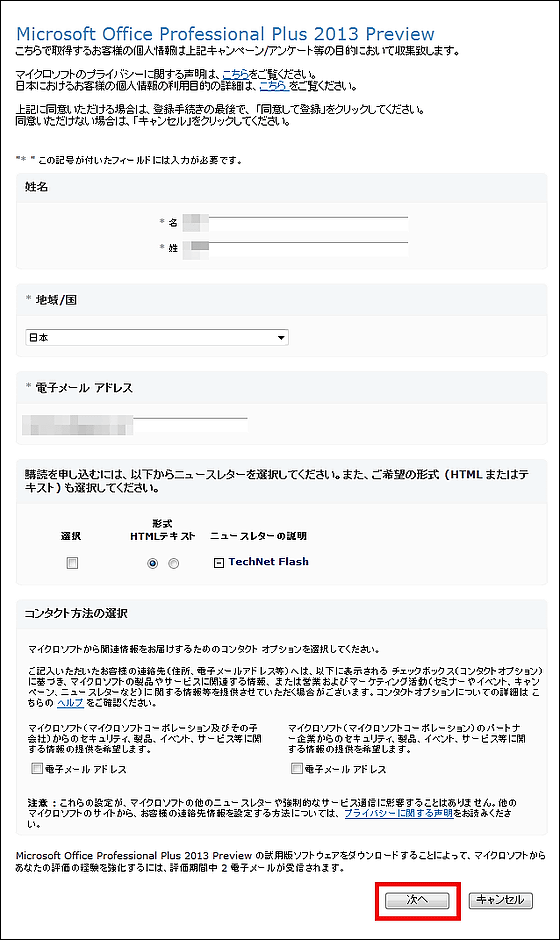 Since the product key is displayed, copy it or print it and save it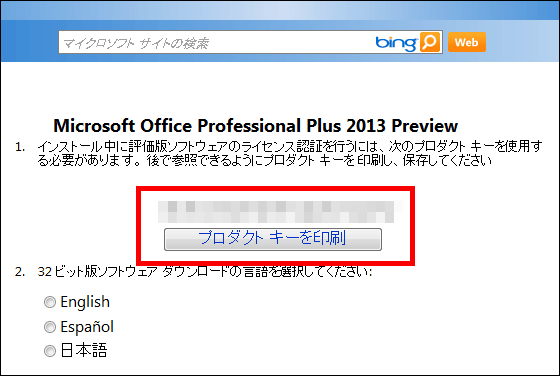 Since it is recommended to use "64-bit version" when maximizing the use of Excel files and memory space exceeding 2 GB, otherwise it is recommended to use "32-bit version", so this time we will use "Japanese" Select and download "Download 32-bit version software"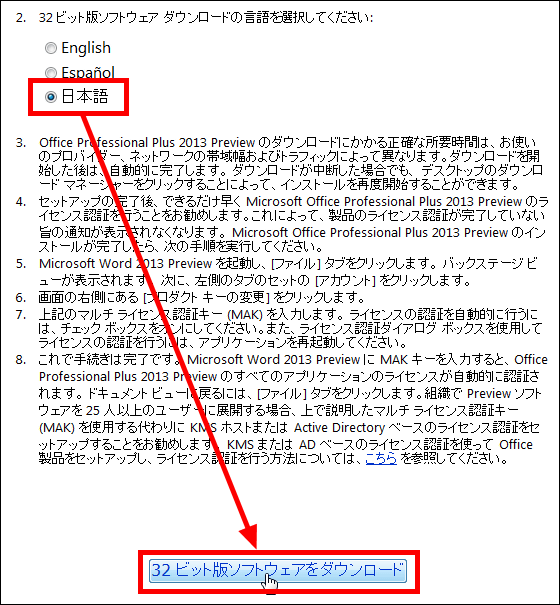 Wait for a while as this screen will appear



Since installation approval of the dedicated downloader is displayed at the bottom of the browser like this, click "install"




Click "Install"




A window will appear asking where you want to save the "Office Professional Plus 2013" installer, so select the place you want to save and click "Save"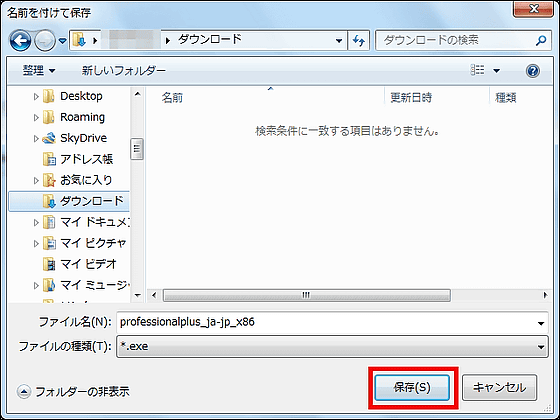 Then the download starts in this way. Click "Details" if you want to know the remaining time.




In all this time downloading at 654.65 MB, 681 KB / sec, the remaining time came out about 15 minutes 25 seconds. After that, run the downloaded installer and install it if you use the product key above.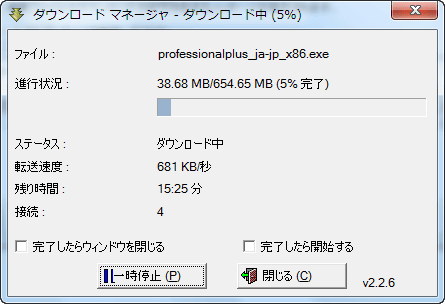 Installation method

Launch the downloaded installer




I will wait for a while.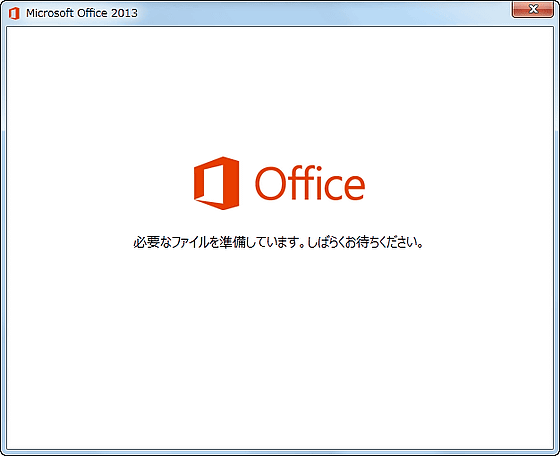 Please check and click 'Continue'



Click "Install Now"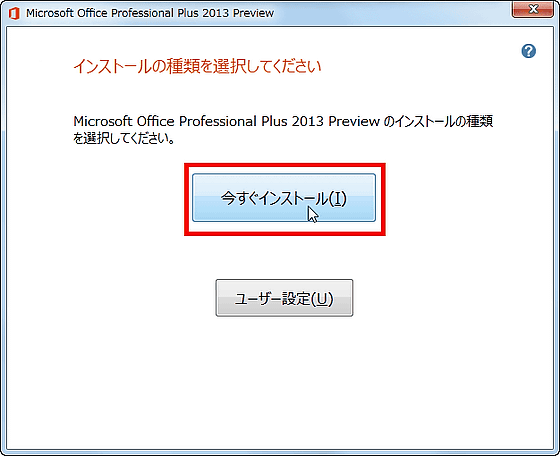 Installing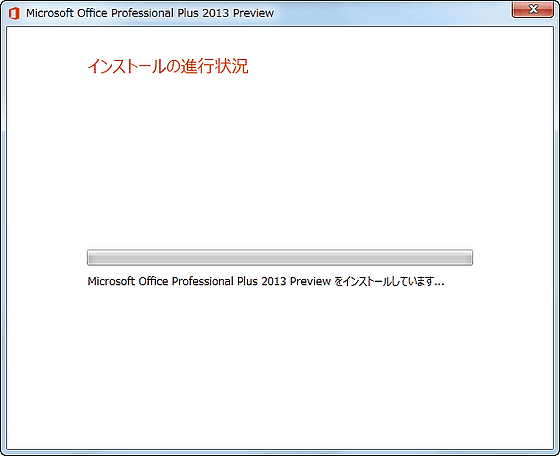 Click "Close"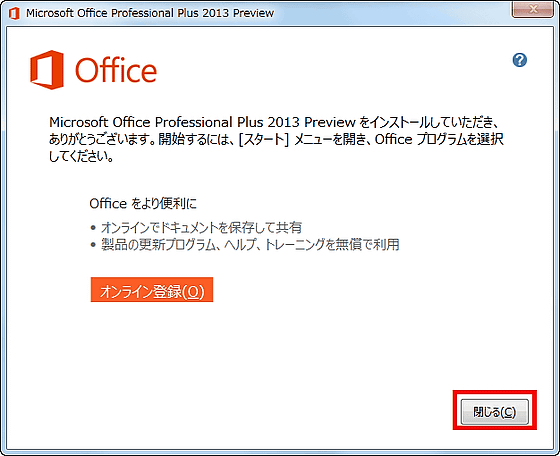 Since various kinds of Office applications are installed in the start menu as described above, for the time being, "Excel 2013" is started up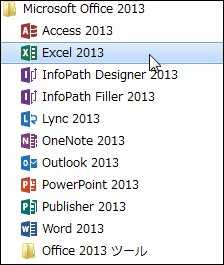 Please check "I will use recommended settings" and "I agree"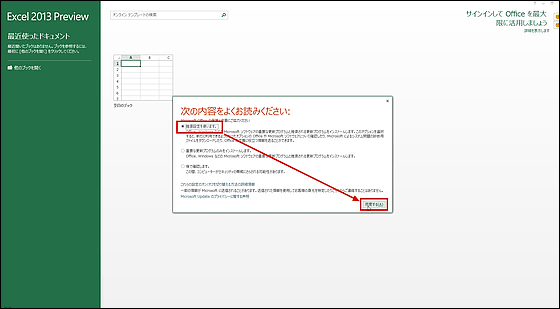 Setup in progress




And finally start, after all you can tinker yourself if you ok, OK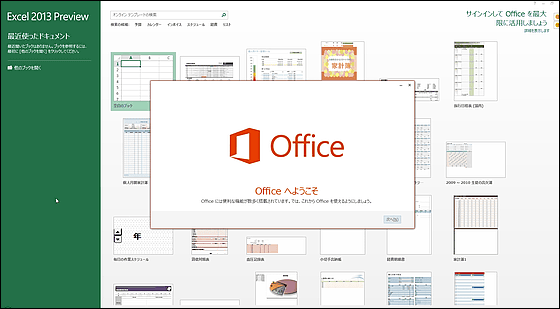 · Continued
How much Excel · Word · PowerPoint has changed Review on the actual screen shot of "Office 2013" preview version Review - GIGAZINE