"Mocubo" which can cook while arranging ingredients by chopping board + drawer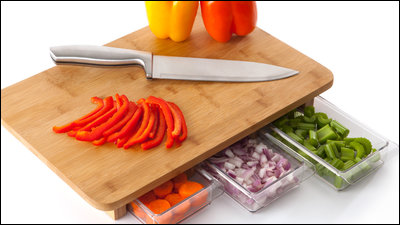 When cooking, you may be at a loss as to where to put the ingredients cut on the chopping board. If you leave it on the cutting board as it is, it will get in the way, and if you use a dish or a bowl newly to say, you will need a place to put extra. In such a case, convenient is "Mocubo" where the cutting board and drawer are united.

Quirky - Mocubo
http://www.quirky.com/products/91-mocubo-Modular-Cutting-Board

It is a chopping board made of bamboo, with three drawers attached. The size is 16 inches (40.64 cm) in width × 11 inches (27.94 cm) in depth × 1.75 inches in height (4.445 cm).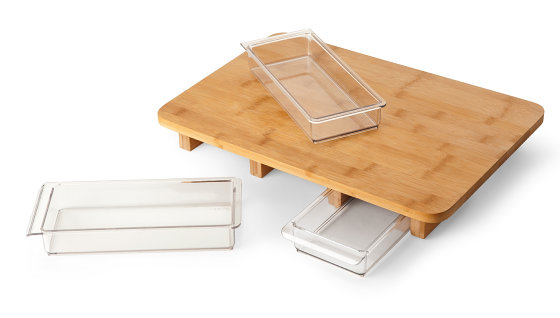 Just slide the cut vegetables and you can quickly put it in the drawer part, it is just right height. It is unnecessary to do the usual work of raising the cutting board or collecting it once by hand and moving it.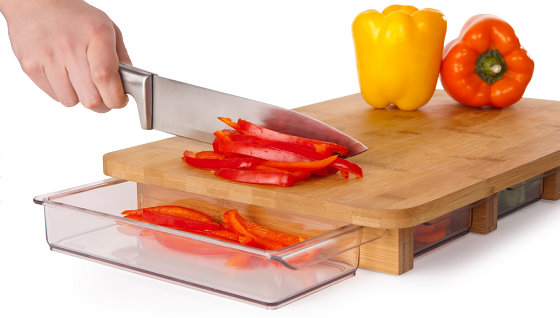 You can organize ingredients by pulling out and put it under the cutting board so you do not take extra space.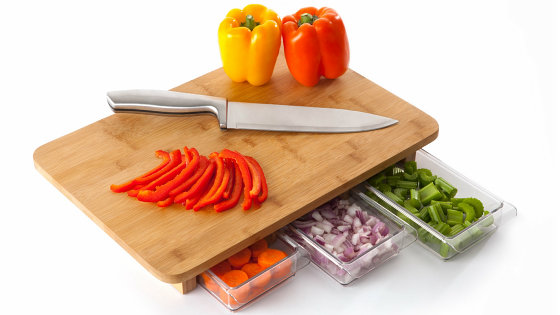 Rubber is used for the foot part, making it less slippery.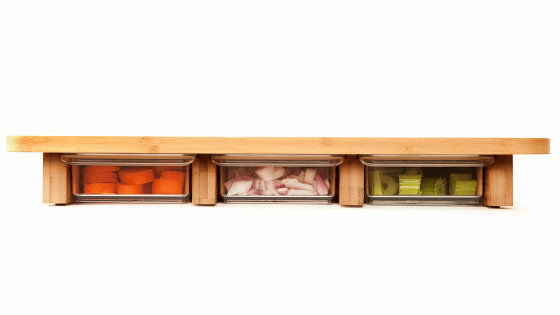 Moreover, it can be used not only as a cutting board but also as a dish plate.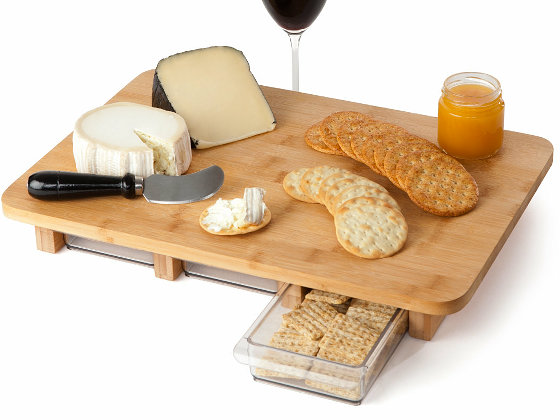 The price is $ 39.99 (about 3185 yen)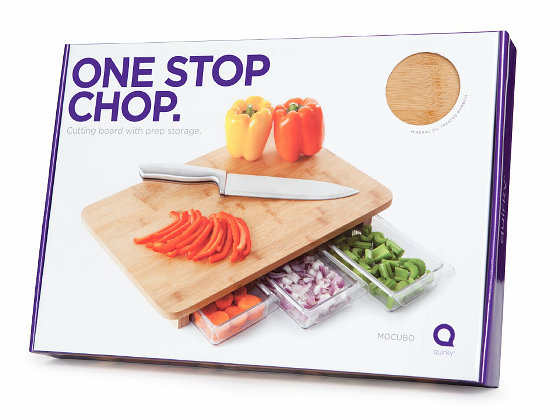 It seems to be useful for cooking in a limited space, such as a kitchen in a one-room apartment.
in Design, Posted by darkhorse_log