Slicers for barbecuing meat easy to pull out "Sliders"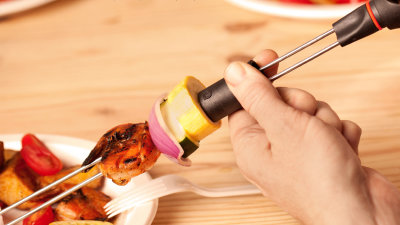 It is fun to play barbecue, but after the meat or vegetables stuck in the skewer burned up, there is a tragedy that the flesh will fly away with a momentum trying to pull out from the skewers. It is a skewer called "Sliders" that easily prevents stinging ingredients from preventing such a tragedy.

Quirky - Sliders

Just like an ordinary skewer, stab a lot of meat and vegetables in this Sliders.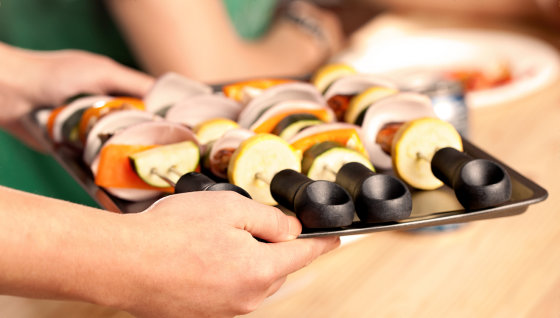 The part of possession here is a point.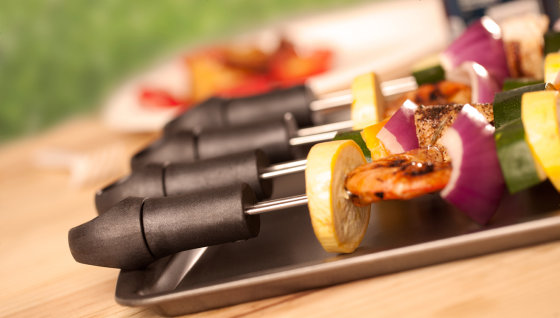 After baking ...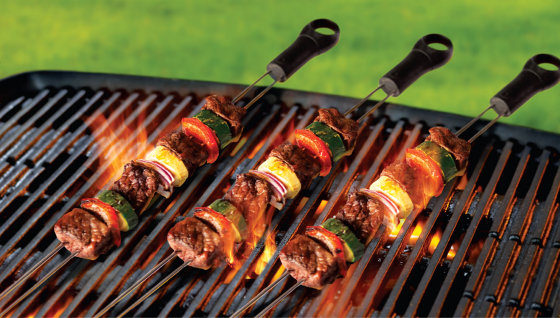 Push the slider far into the hand.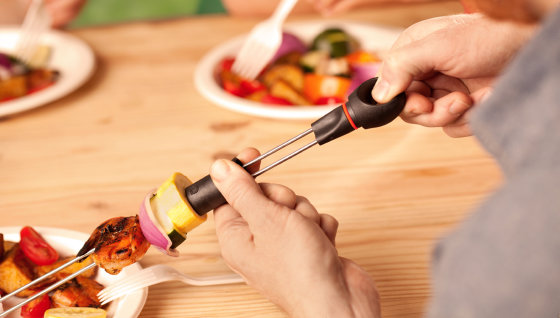 Then the ingredients go through all the skewers. Since the length of the skewer is 14 inches (about 36 cm), you can burn quite a large amount at once.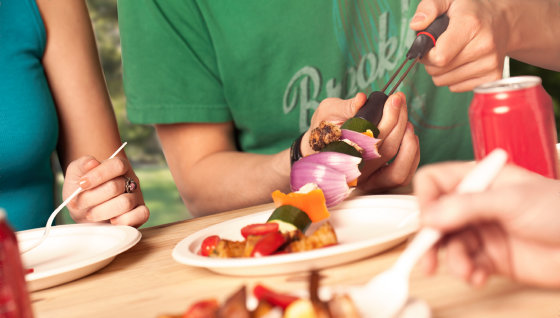 Four sets are set and it is sold for 1 set at 24.99 dollars (about 1984 yen).



Some may say that it is a real pleasure to eat wildly directly from the skewers, but it seems to be useful if you need to separate by camping with a large number of people.
in Note, Posted by logc_nt