I tried using a folding table with storage space that I can carry around like a bag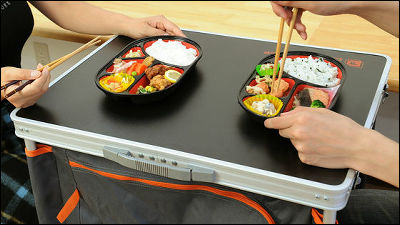 It is convenient that you can eat next to the Sug where you cooked a small table in a kitchen and so on. So, when I was looking for a small table that seemed convenient to use in a single-person house, it seemed unexpected that the usability of products made for outdoor was goodDoppelgergerof"Multi-kitchen table(At the time of article creationAmazon's price is 7311 yenI purchased and decided to use it.

Looking from the front in a folded state like this.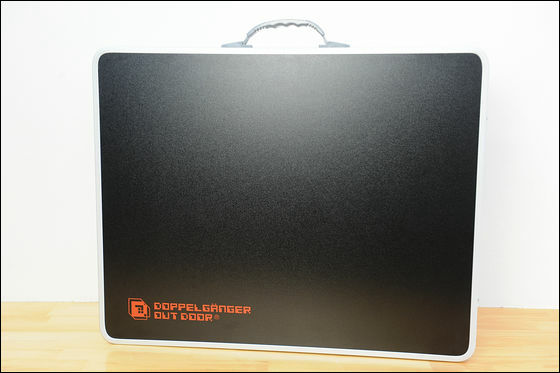 As the handle is attached, you can bring it like a handbag and carry it.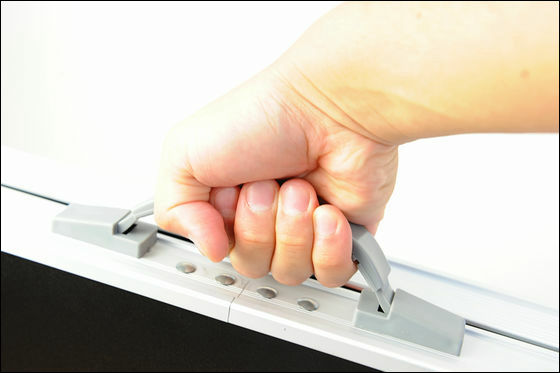 A man with a height of about 180 cm has this feeling. The weight is about 7.2 kg.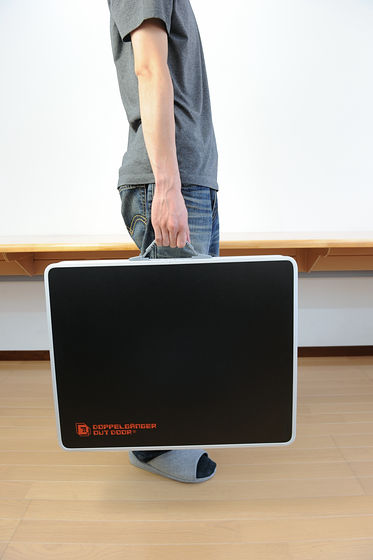 Silver on the back.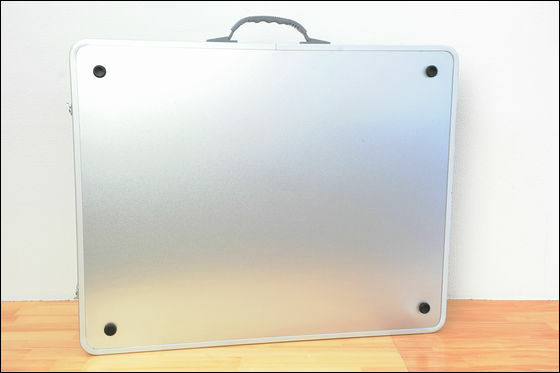 With anti-slip feet, it can be used stably even on indoor flooring and so on.



The thickness is about 7.5 cm.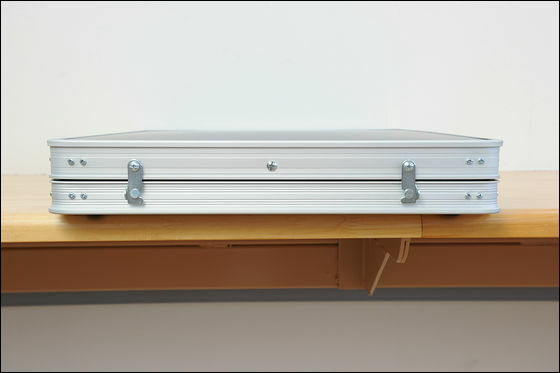 It is three quarters of the height of the iPhone placed vertically.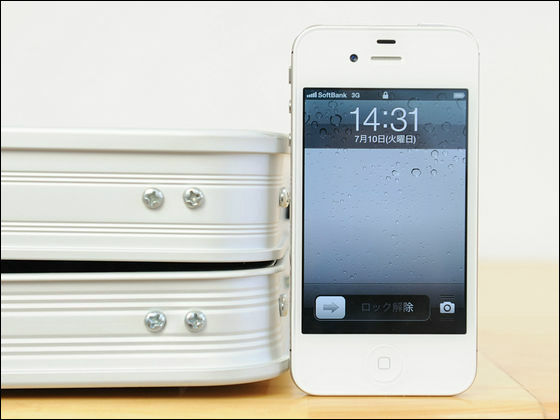 Remove the fasteners on the side ... ....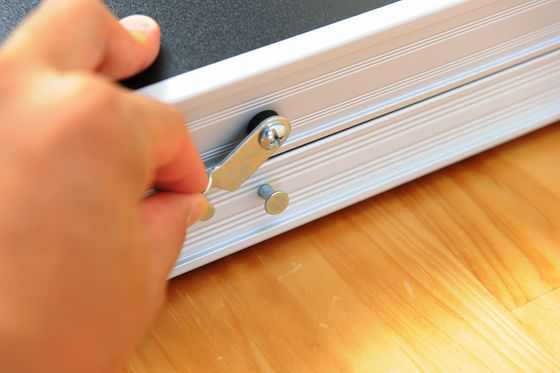 Lifting the top board automatically will bring up the legs.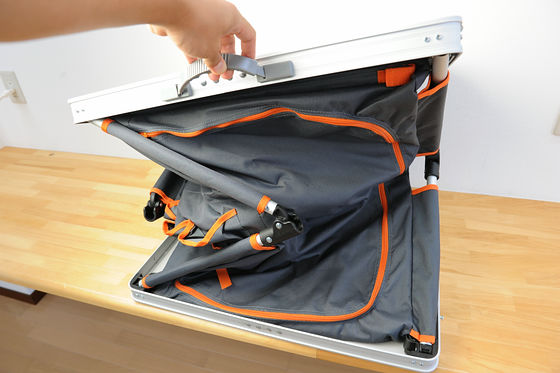 Just put "fast" at the fastener at the center of the leg and complete the installation.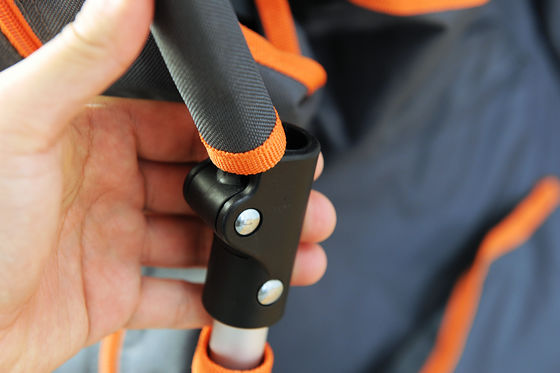 A table is completed like this.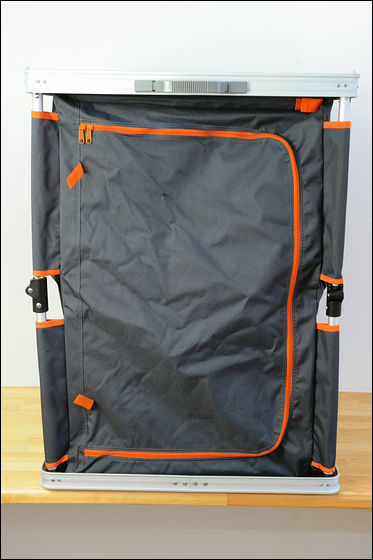 Please check in the movie below to see how the table is assembled with scratch in about 15 seconds.

I tried spreading "folded multi-kitchen table" that you can carry around - YouTube


The height of the assembled state is about 81 cm.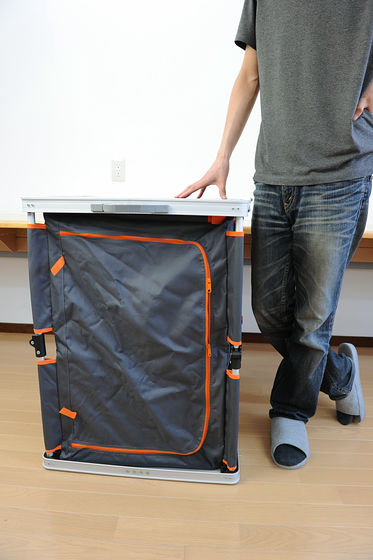 When opening the side fastener it is possible to put dishes and ingredients inside.



Since the cover made of cloth after opening can be kept at Velcro, it will not become jammed with shimmering.



Since the plate is in the lower row, take it out ... ....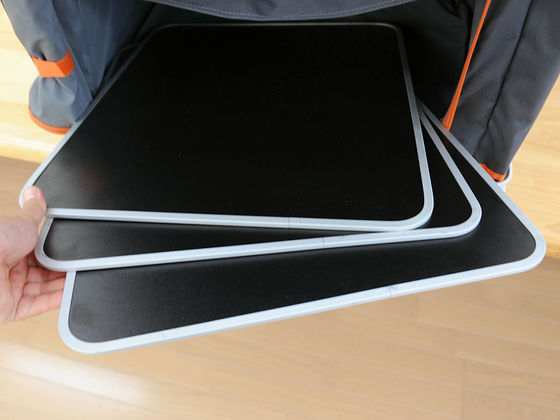 Can be used as a shelf when put in each stage.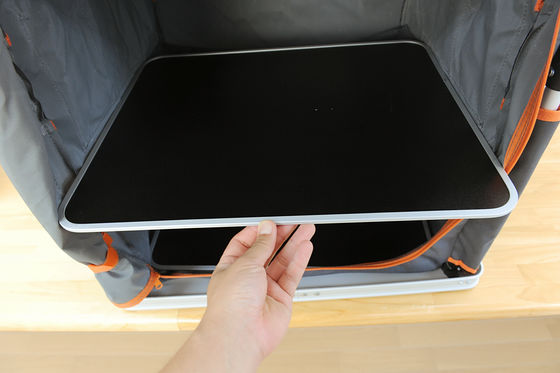 I tried putting dishes etc actually.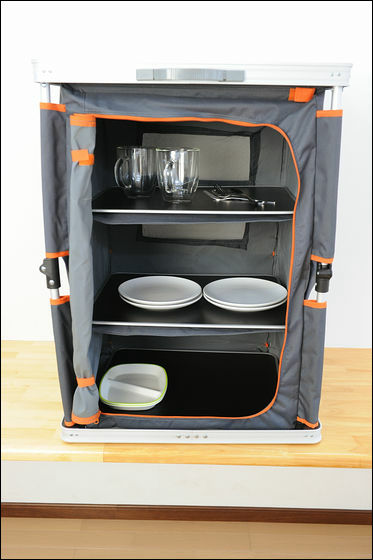 Since the back side has become a mesh, you can dry it naturally even if you place the dishes in a slightly damp condition. Since the fabric is water-repellent, it seems that the contents will never get wet if it hits a little light rain.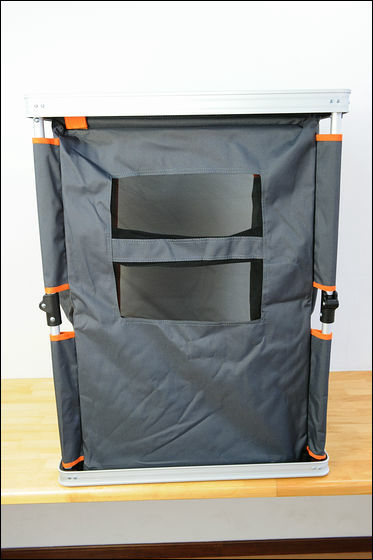 A small article is attached to the left and right side.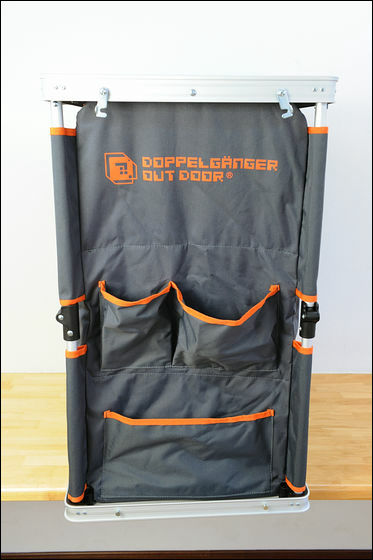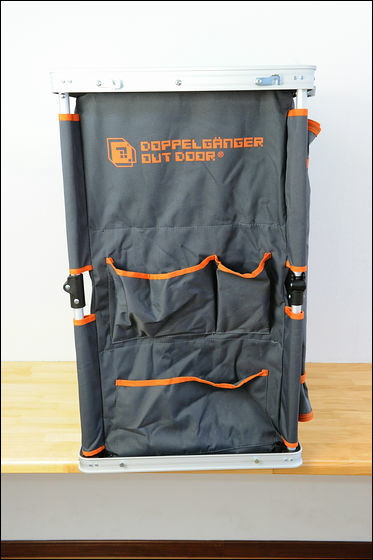 It is convenient to put spoon, fork, wet tissue etc like this.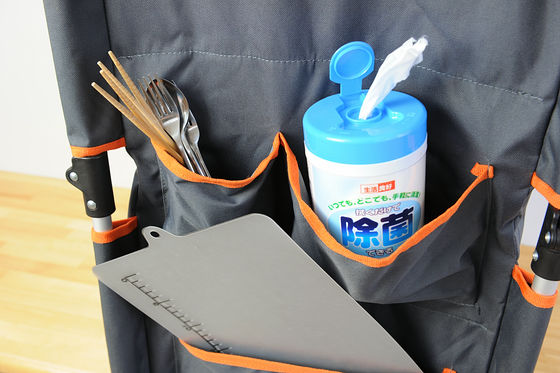 Since the size of the top board is full of placing 2 spoons and 2 forks in a cup × 2, it is limited to 1 or 2 people.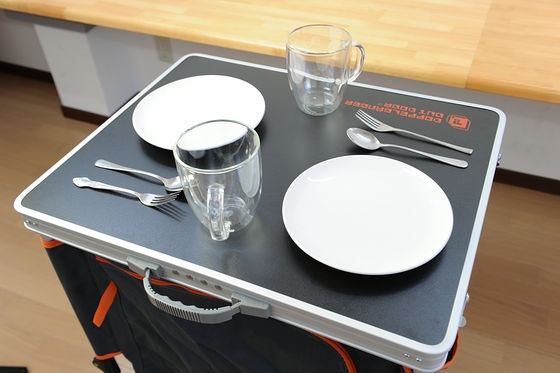 It seems that it can be used as a side desk of the office without incongruity.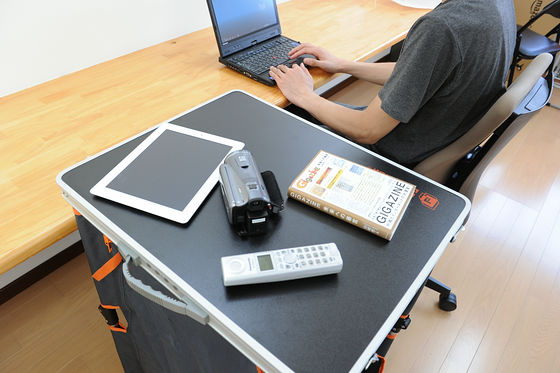 As well as going out for camping, it is a size that can be used as a table for meals for 1 or 2 people at home, as a side desk for office, and the price is also affordable, affordable. Amazon'sReviewThere is also a thing called "purchased as a table for magic tricks", and it seems to be useful if you have one as it is likely to be used for various purposes depending on the ingenuity.