I tried using a compact & lightweight folding chair "PATATTO" which folds in a thinness of only 1 cm and can be carried with one hand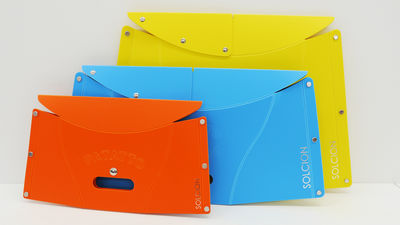 When stored, it can be folded with petanes to a thickness of only 1 cm, folding chairs that can be carried lightly and compactly are "PATATTO (Patat)"is. When using it it is possible to assemble easily by opening the main body and pushing it, I purchased it and tried checking comfort.

SOLCION> PATATTO
http://www.solcion.jp/product/patatto.html

PATATTO has three sizes, the smallest is "PATATTO mini", the medium size is "PATATTO", and the biggest one is "PATATTO 300".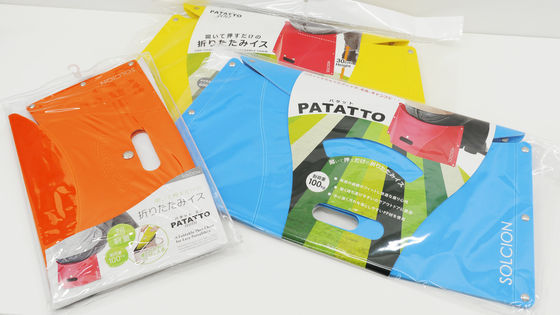 With instruction manual with how to assemble and how to fold each.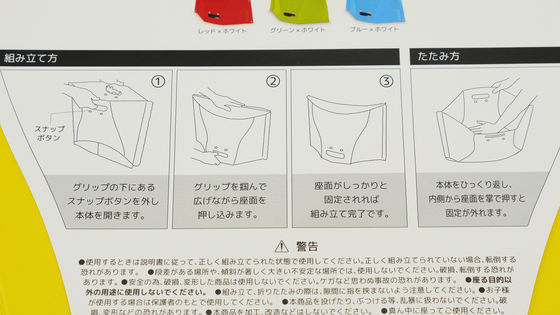 I removed it from the bag and arranged it side by side. PATATTO mini is about half of PATATTO 300 in height and width. PATATTO is slightly lower in height than PATATTO 300.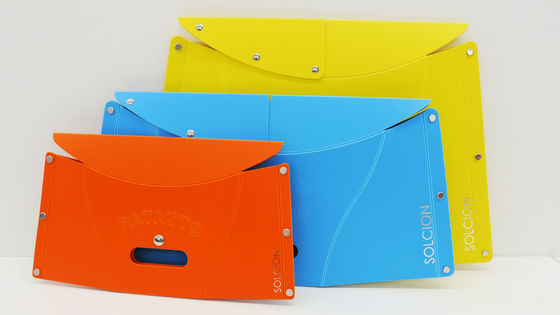 The smallest PATATTO mini is 371 mm wide × 217 mm high × 10 mm thin when folded. Weight is 230 g, it can be held lightly with one hand.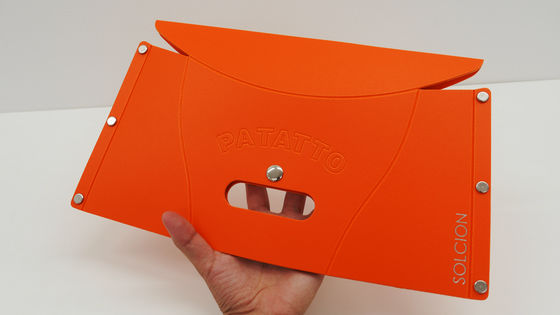 From the side, you can see that it is folded down.




Since the grip hole for carrying is empty on the side of the main body, it is designed to be easy to carry by hand like a bag.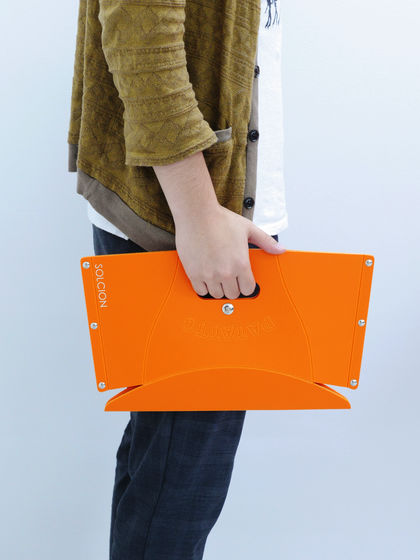 So I tried assembling PATATTO mini immediately.

How to assemble a folding chair "PATATTO mini" & How to fold - YouTube


When assembling, first remove the snap button and open PATATTO to the left and right.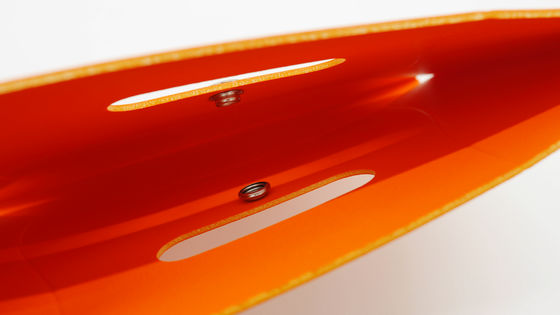 At the beginning of use, it is easier to assemble by making a shape with a gudge pushing from the side so that the folds will stick to the creases.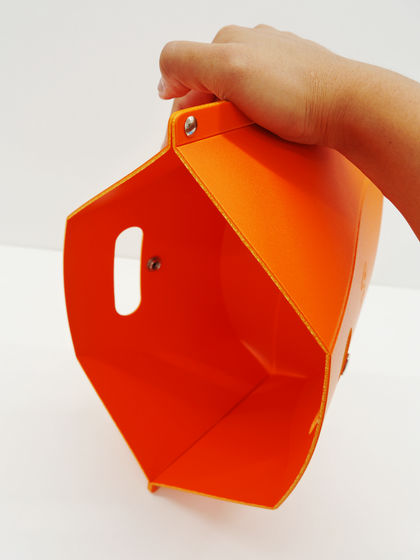 Push the bearing surface from above and the assembly is completed if the bearing surface is dented and securely fixed. When assembling PATATTO mini, the size is 310 mm in width × 190 mm in height × 170 mm in depth.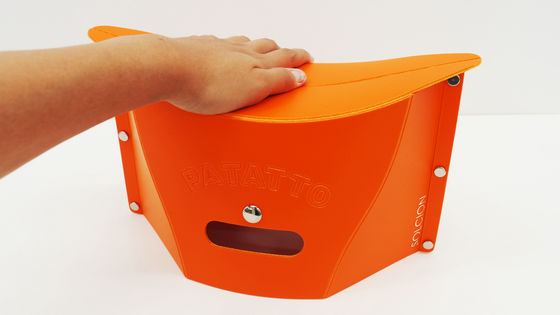 When storing, you can turn the body upside down and push the seat from the inside, you can easily return to the state of petanko.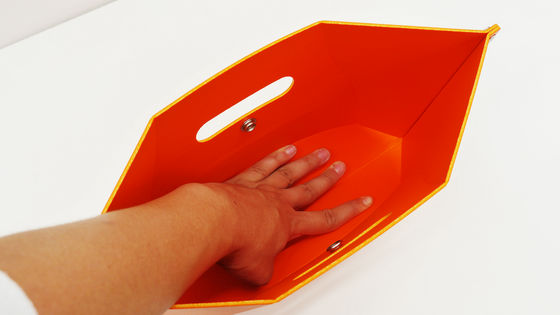 I tried to assemble 3 sizes as well. Both load capacity and load capacity are 100 kg.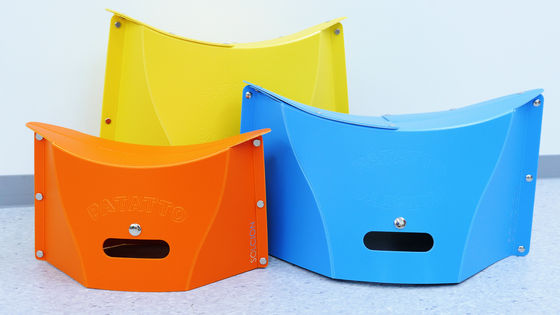 As you sit down, you can see that the seat is designed in a way that the seat fits to the butt because the seat surface is in a phase. PATATTO mini is small in size, so if you go out to the outdoors such as camping, if you keep it in your bag, you can assemble with the scallops and sit right away on the spot. However, as the height is 190 mm, the knees bent greatly when sitting, so it seems not to be suitable for adults to sit for a long time.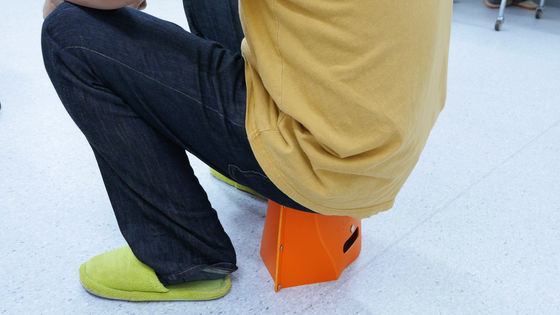 PATATTO, folding size is 532 mm wide × 275 mm high × 10 mm thin. When assembled it will be 450 mm wide × 245 mm high × 250 mm deep. Weight is 475 g.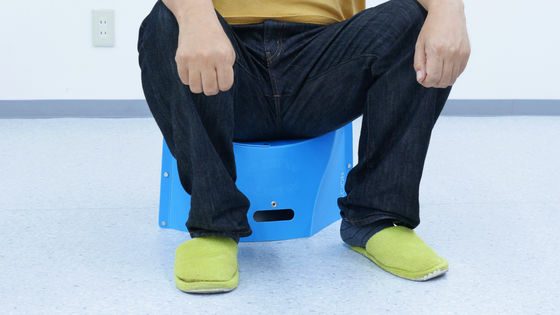 The seat surface is wider than PATATTO mini, the impression that even adults are easy to sit.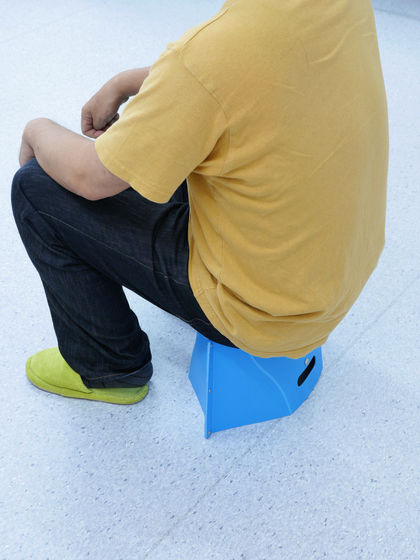 PATATTO 300 has two snap buttons, so that they can be fixed firmly when stored.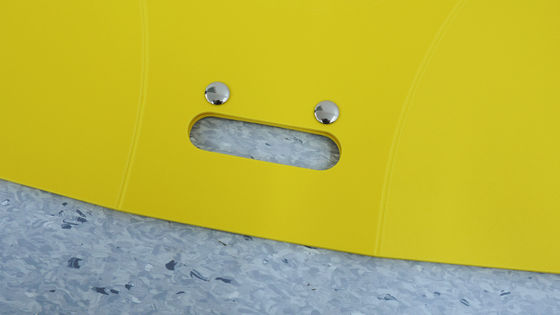 The size at the time of folding is 540 mm in width × 375 mm in height × 10 mm in thickness. When assembled it will be 450 mm wide × 350 mm high × 250 mm deep. Weight is 600 g. Because there is a height, you can sit comfortably, and comfortable to sit in three kinds.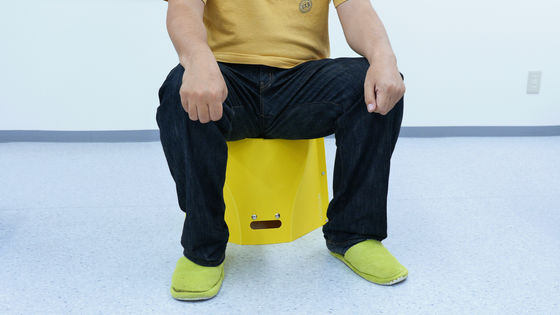 Because the color is pop and the design is also fashionable, it is not only to bring it out on the go but also to be able to use it like folding it normally in the house and storing it when you need it.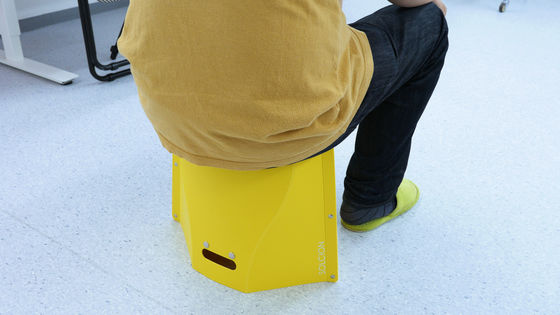 PATATTO can be purchased from SOLCION official website below.

SOLCION> PATATTO
http://www.solcion.jp/product/patatto.html

"PATATTO mini" is 1490 yen including tax, six colors of red, green, orange, navy, brown, black. Also, a special bag (324 yen including tax) that can hold up to 5 PATATTO mini is also available.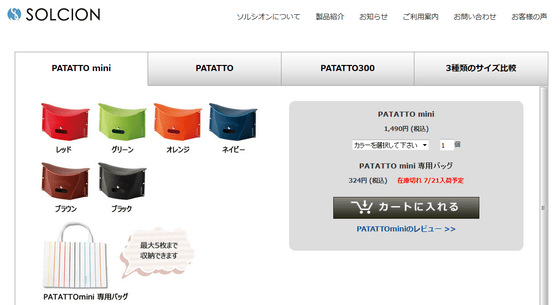 Normal size 'PATATTO' is 8 colors including tax 1944 yen, color is Red, Red × White, Blue, Blue × White, Green, Green × White, Yellow, White.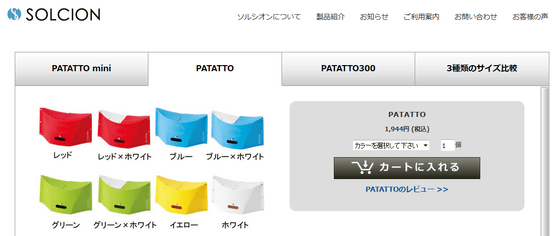 The largest "PATATTO 300" is 2700 yen including tax. There are 11 colors of red, red × white, blue, blue × white, green, green × white, yellow, white, black, pink, beige.