Rubber gun equipped with laser sight "GRIFON mk - Ⅱ" to reliably hit the rubber band


There are three types of rubber guns: a match box aiming at targets stopped as official competition, a fly shoot competing for accurate shooting precision within a certain period of time, and a coin pen drum competing for how many hits can be made to pendulous targets. It is a major premise to fly to the area where the rubber band aimed to aim for high scores, especially perfect. It got to the end to heighten accuracy of hit, and the ultimate rubber gun "GRIFON mk - Ⅱ" which loaded even the laser site was created.

Over Boost!? Precise shooting model "Griffon mk - II" - GRIFFON mk - II -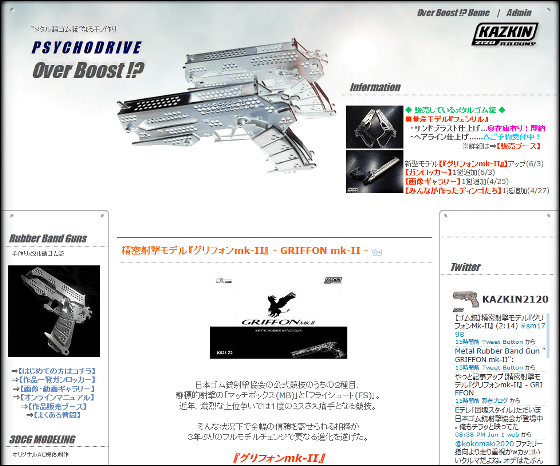 It was ZumA 2 who made it. Even so far with DIYMany metal rubber band guns are producedIt is said that this time the Gryphon mk - Ⅱ was produced for official competition for the first time in 3 years with a full model change.

Introduction movie is here.

Metal Rubber Band Gun "GRIFFON mk - II" - YouTube


If it is not said to be so, it looks like a rubber gun does not look. The material is aluminum and stainless steel, the gun height is 270 mm, the weight is 620 g.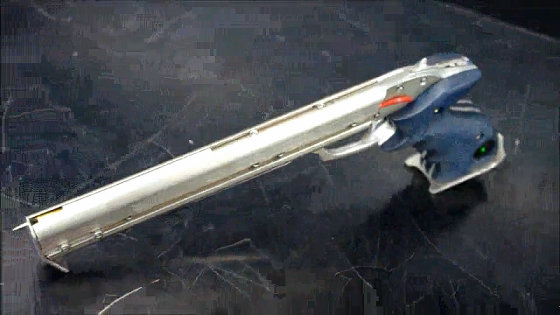 It has a green color laser site. A mechanism that shoots the trigger by semi-pulling, and a rubber band is fired when pulling further.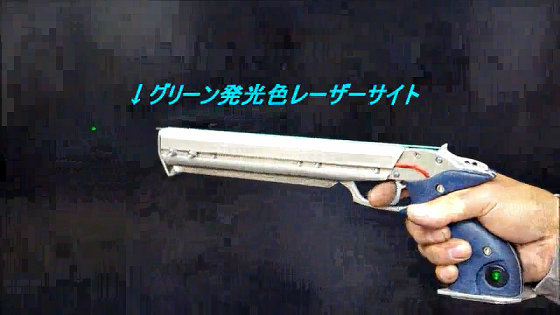 It instantaneously releases the rubber band.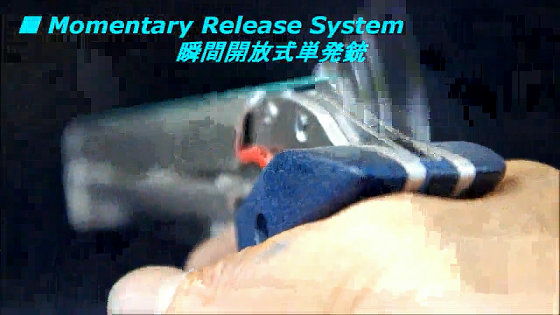 Aim for the dice ... ....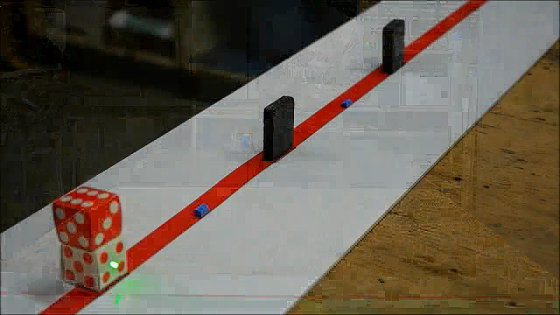 firing!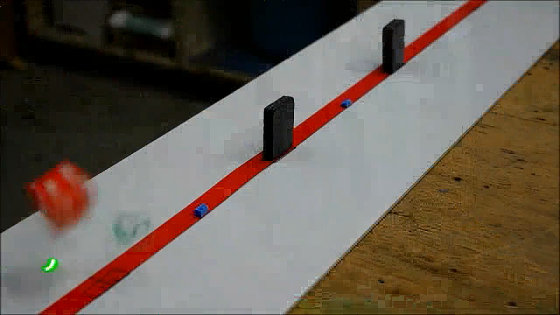 It seems like this looks like this.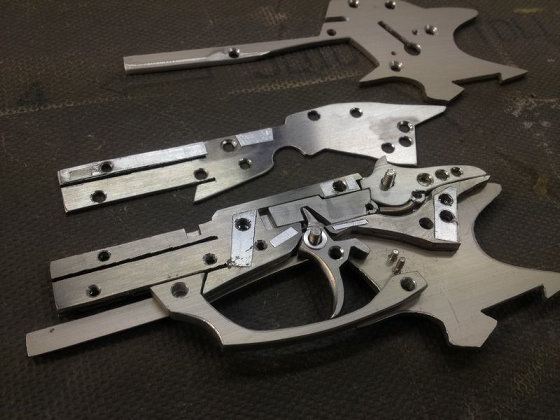 This is how it works.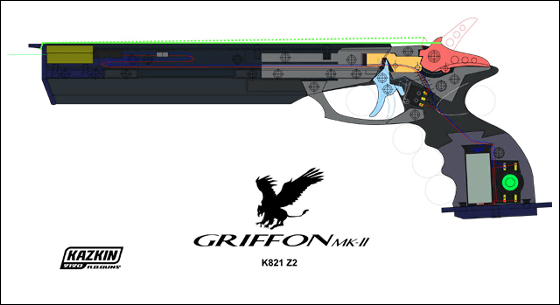 The top is the first gryphon, the center is the Gryphon mk - Ⅱ this time, the bottom is Berkute, both of which were produced by ZumA 2. Mk-Ⅱ was made as a gun that combines the functionality of the original and Bergut's design, one month for concept design and one month for production.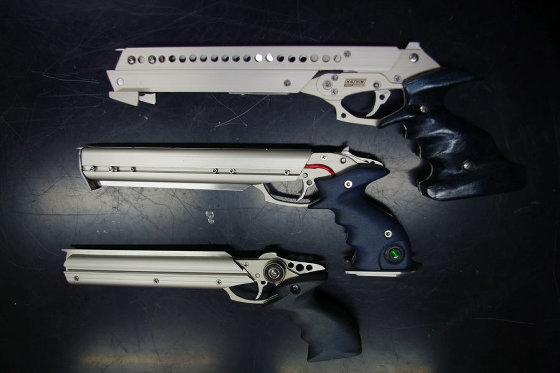 Adjust while confirming the deviation of the hit point by fixing the gun with vise to increase accuracy.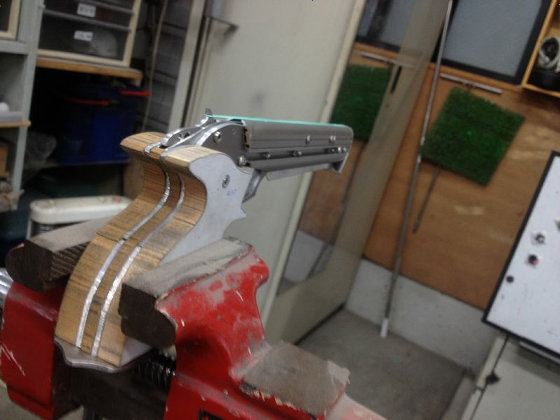 The grip is thoroughly customized for my use.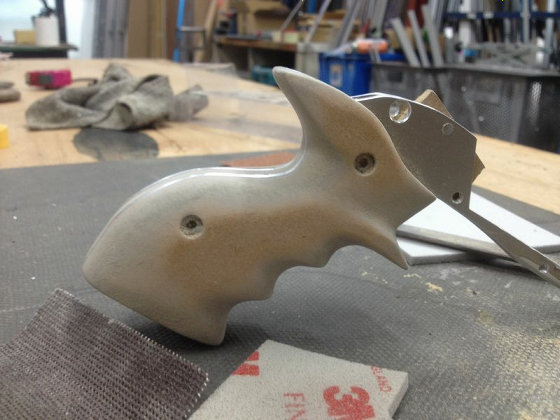 This gryphon mk - Ⅱ is a premium one - off model for yourself, but the semi - automatic rubber gun "Fenrir"A sales model is preparedSo, anyone can purchase.