Tokyo Marui's New .45 Custom Airsoft "Night Warrior" Gives You a Heavy Recoil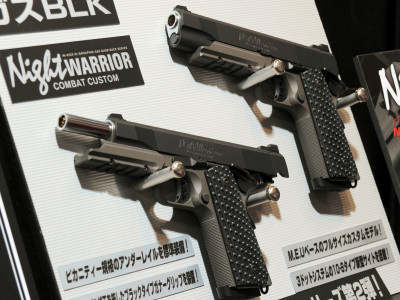 It's needless to say that .45 is one of the most favored handgun for professionals, and there are many customized .45 pistols in the market.

"Night Warrior" is an airsoft reproducing atmosphere of these "combat-proof" handguns brought to 49th Shizuoka Hobby Show by airsoft giant Tokyo Marui. Also, they displayed their new Beretta Px4 and other prototypes.

Read on for detail.

"Night Warrior". Composed with a gray flame and a black slide.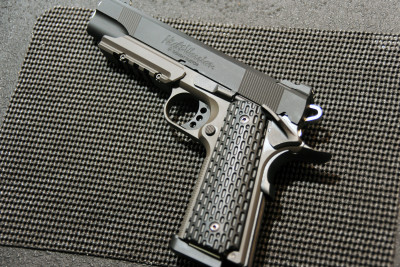 To be sold from early June at 15,800 Yen.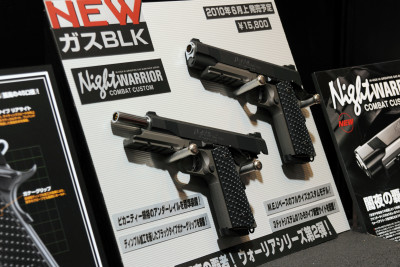 Night Warrior is a variation of Tokyo Marui's "Desert Warrior 4.3" with shorter slide and tan-colored frame.


A "Night Warrior" stamp.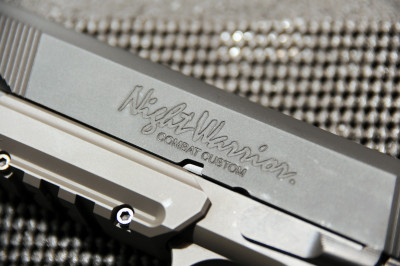 Uniquely patterned grip panel.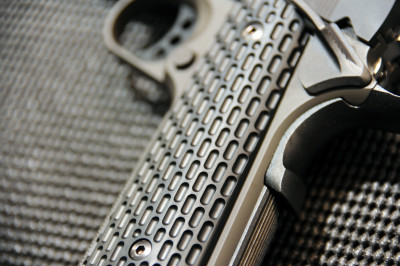 Ring hammer and ambi-safety makes this handgun a true weapon for airsoft skirmish.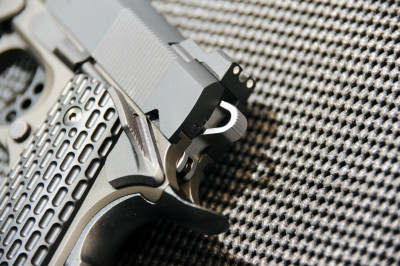 Single-column magazine.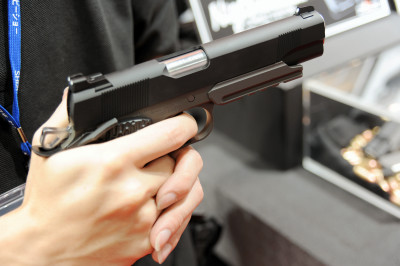 From the rear: 10-8 Performance replica rear sight is especially designed for close-quarter shooting.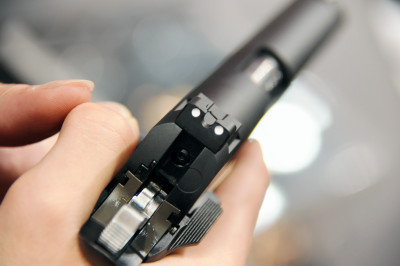 The shooting. The recoil is quite different from that of their Glock 18C, much heavier, more brutal but elegant, just like the difference between real 9mm and .45.

YouTube - Actual Shooting on Tokyo Marui's Night Warrior .45 Airsoft


Magazine is compatible with existing Tokyo Marui .45s.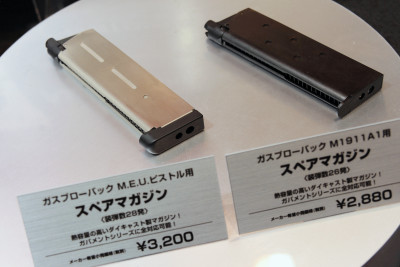 Optional 40rd magazine is also in progress.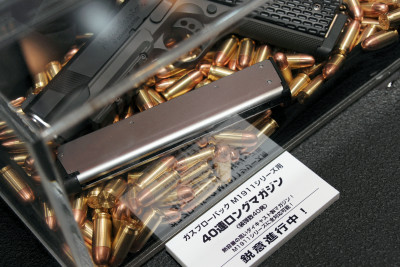 This is the oncoming Beretta Px4 custom.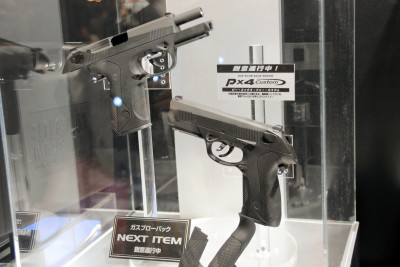 Springfield XDM, Smith & Wesson M&P and H&K HK45 is on the way(from the top).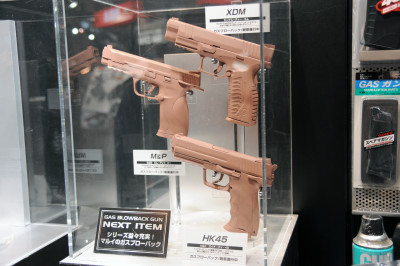 Existing "Gin-Dan Airsoft" franchise is revised to RF(Real Finish). At first it was developed for youths so it was colored in vivid colors. But in this RF they are painted in realistic colors.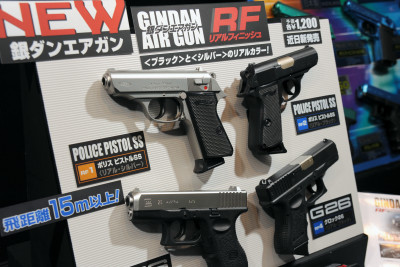 No need of gas and batteries. Just pulling the trigger will shoot pellets. Its low power and genuine looks is the best choice for indoor shootout.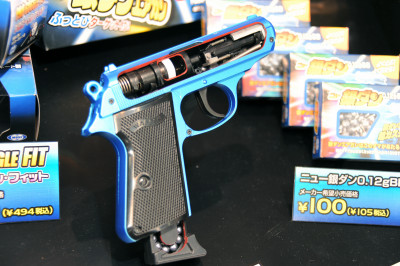 Related Post:
Tokyo Marui's Modded M4 airsoft "RECCE Rifle" shown in Shizuoka Hobby Show - GIGAZINE

Tokyo Marui's Factory Custom Airsoft "M4 CRW(Close Range Weapon)" - GIGAZINE

Tokyo Marui to Release "Gas Blow Back Glock 18C" with thundering Full Auto Shot - GIGAZINE