"Silver Wolf" Full Metal Rubber-Band Gun coming out from Questioners Co.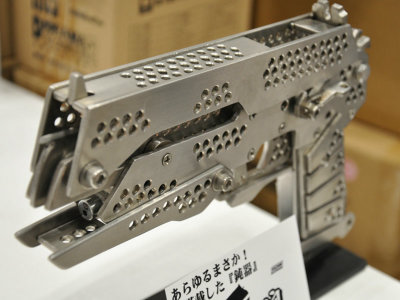 Rubber-band gun fight is quite a common game for everybody and there are so many ridiculous modified rubber-band guns like LEGO-made rubber-band gatling gun.

And for those who really want to enjoy, Questioners Co. has brought full-stainless rubber-band gun named "Silver Wolf" to Wonder Festival 2009 [Summer].

Read on for detail.

Full-metal Rubber-band Gun - Questioners Co.

The gun was first introduced at video sharing site Nico Nico Douga. The video became a big hit and was viewed over 520,000 times. (Youtube Version here)

"Silver Wolf". Made of SUS304 stainless steal and TIG soldered. It's compliant to the All Japan Rubber-band Gun Shooting Association's regulation for official shooting match.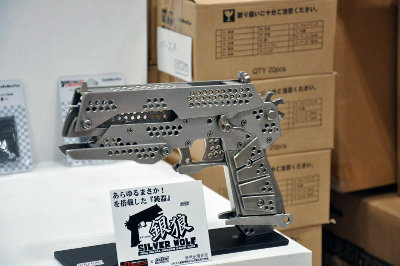 Not for sale for now.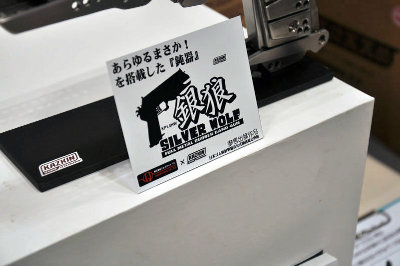 Equipped with a foregrip, laser sight and flash light.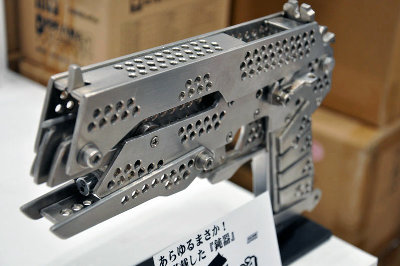 Muzzle.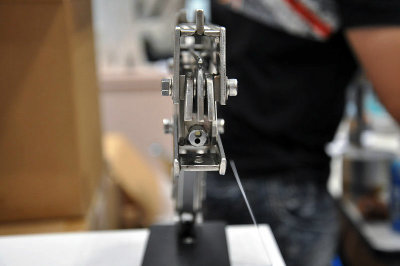 Rear sight.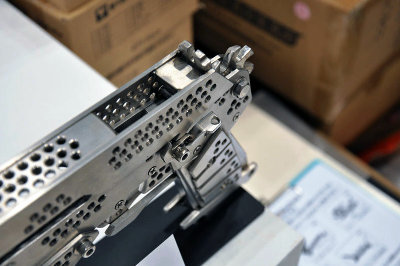 Touch of stainless gives solid and tight impression.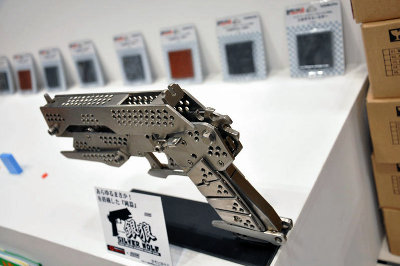 A ratchet to load rubber band.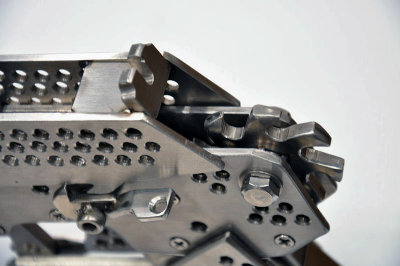 You will feel it's density when you hold it.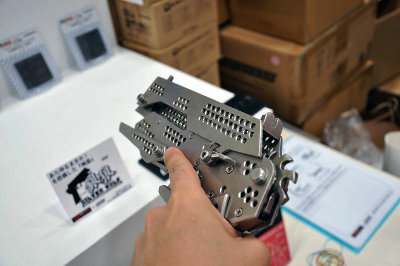 Actually it's heavier than small caliber pistols.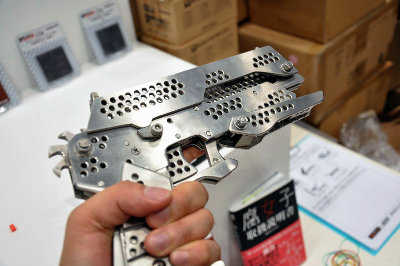 Unfolding the foregrip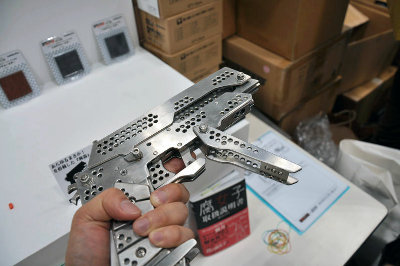 Open the top cover to load rubber bands.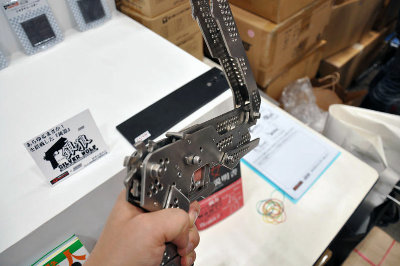 Staffs at the booth kindly demonstrated us.


There were more full-stainless rubber band gun. They say that these models are concentrated more on shooting capabilities than gimmicks. So when you do plinking it's better to use these models.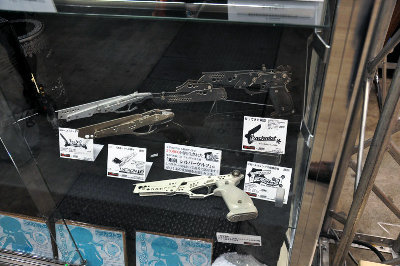 Wersel Mk-III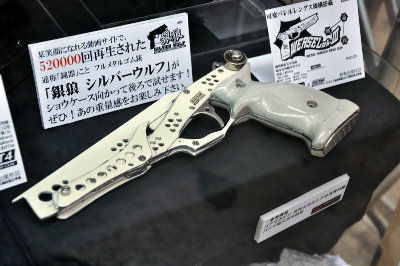 Chachalot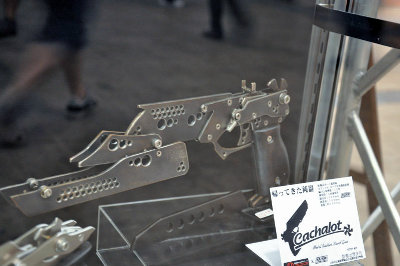 Lycaon T4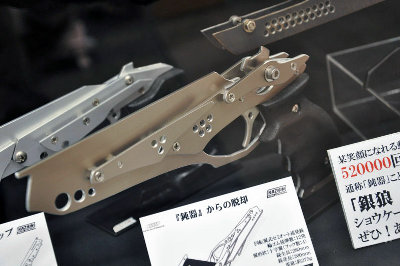 Jackal Mk-II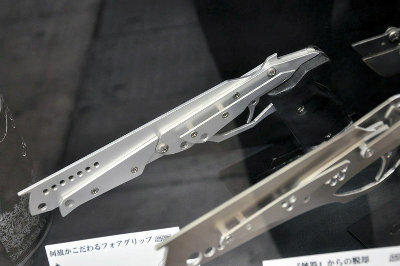 It's a lot more powerful and accurate than we thought. It has enough accuracy to hit matchbox-sized targets. Since it's heavy enough, the gun is great for Gun Kata training.

Related Post:
The legendary sniper Golgo 13's M16A2 rifle coming out as an airsoft gun. - GIGAZINE

Mateba Revolver, Togusa's gun from "Ghost in the Shell" came out as an airsoft gun in TOKYO TOY SHOW - GIGAZINE

DIY-ing "VR Game Gun", the ultimate Virtual-Reality gun controller - GIGAZINE

AOU2009: "MUSIC GUNGUN!" - the unique blend of music game and gun shooting. - GIGAZINE

The latest game footage of "Modern Warfare 2" revealed - GIGAZINE