Tokyo Marui to Release "Gas Blow Back Glock 18C" with thundering Full Auto Shot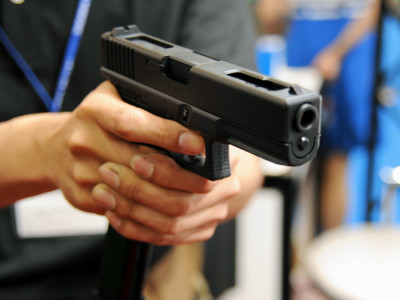 Japanese airsoft giant Tokyo Marui, famous for its electrical gun production, has redesigned its electrical Glock 18C into "gas blowback" edition and brought some sample to 49th Shizuoka Hobby Show.

Among its franchise, actual Glock 18C is one of the most favored appearing in many news pictures, action movies and games. Its mysterious background - specially developed for law enforcements - makes this handgun even cooler.

Here are some photos and videos from Shizuoka Hobby Show.

Tokyo Marui booth.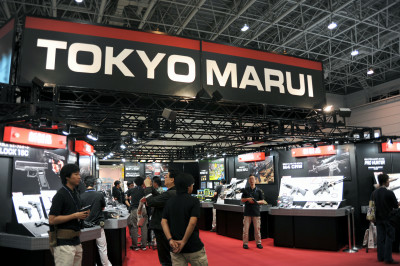 "Gas Blow Back Semi/Full Auto GLOCK 18C"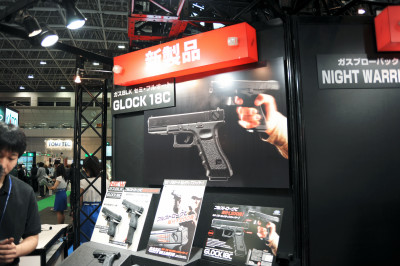 Gas operation enabled 1200rpm firing. Semi and Full auto firing are of course switchable.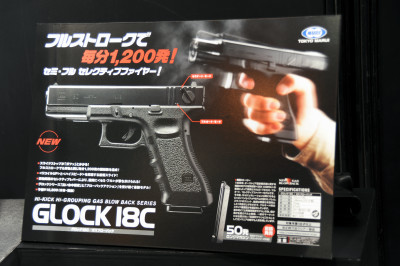 To be sold from July at 16,800 Yen(about $182). The right one is equipped with optional 50-rd magazine.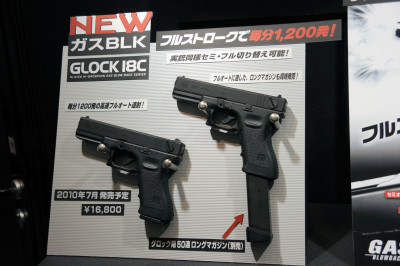 This optional 50-rd magazine is also newly developed and to be sold at 3,980 Yen(about $43 USD). The magazine is compatible with Tokyo Marui's gas blowback G17 and G26.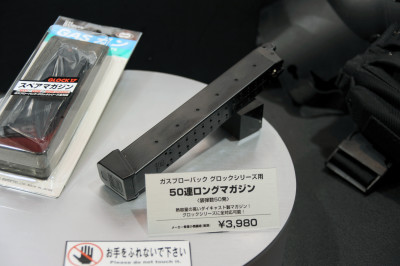 This magazine size and weight makes it a great counterweight.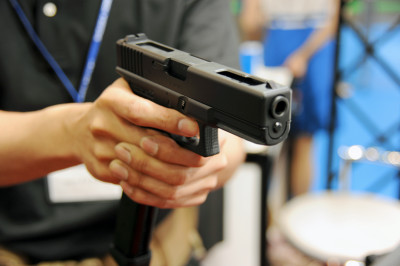 Glock 18C, with finger channels and a firing selector knob.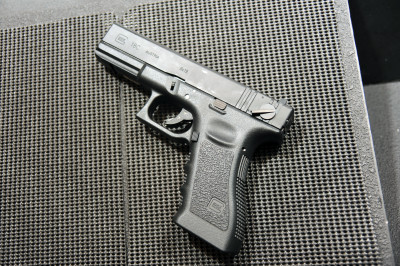 Ejection port.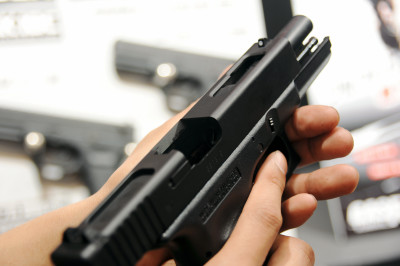 Rear sight is white lined.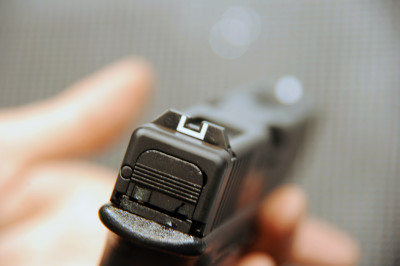 Four compensator cuts are set on the muzzle.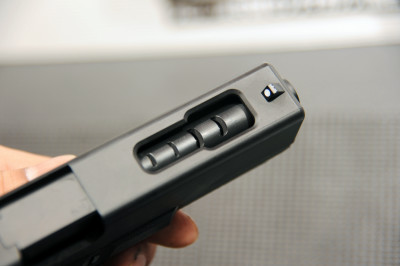 Selector knob moves quite crispy.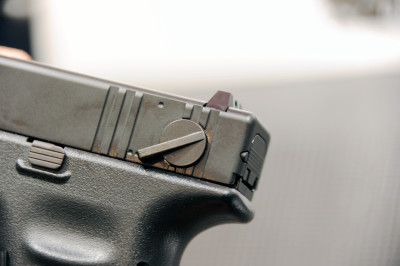 Sharply printed stamps.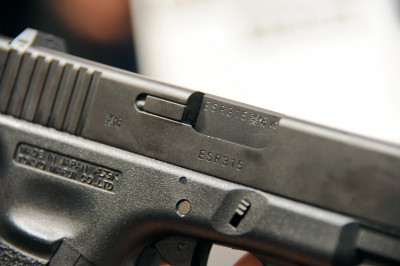 Coming summer will be the best season for this full auto gas pistol.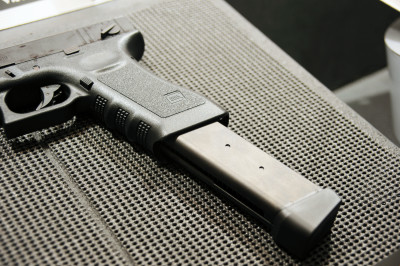 Here's a video of blank firing. Recoil was quite strong.

YouTube - Tokyo Marui's Gas Blow Back Glock 18C in Shizuoka Hobby Show


New peripheral "CQ-Flash", rail-mounted flash light is also coming soon.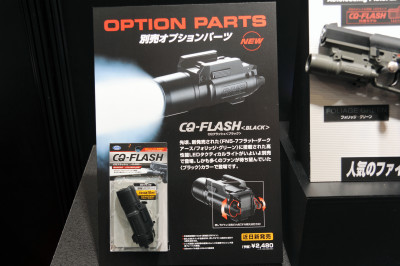 The light was an accompanying item for FN 5-7 pistol with custom Tan/OD frames.


To be sold at 2,480 Yen(about 27 dollar).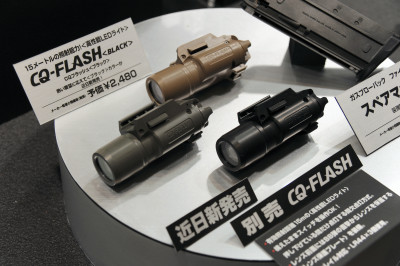 Related Post:
Shizuoka Hobby Show 2010 opened, Showcasing Latest Plastic Models, R/C Car, Model Railway and More! - GIGAZINE

Mateba Revolver, Togusa's gun from "Ghost in the Shell" came out as an airsoft gun in TOKYO TOY SHOW - GIGAZINE

Cosmo Dragoon, Gravity Saber and Cosmo Gun from Leiji Matsumoto's Universe -WF 2009[SUMMER] - GIGAZINE

"Silver Wolf" Full Metal Rubber-Band Gun coming out from Questioners Co. - GIGAZINE

DIY-ing "VR Game Gun", the ultimate Virtual-Reality gun controller - GIGAZINE