Tokyo Marui models up with an electric gun for a customized model of the US Navy Special Force "RECCE (Receiver) Rifle"


Special forces may customize the rifle paid according to the mission and sometimes make custom manufacturers to customize very few to custom makers. Although it is sometimes made by gathering various pieces of air guns with the same appearance as those of these custom items, it is expensive one by one and sometimes it is necessary to process parts for real guns and attach them, It takes money.

Tokyo MaruiThe 49th Shizuoka Hobby ShowThe new electric gun "RECCE (Recei) rifle" exhibited atUS Navy Special Force SEALsIt is a model that can recreate the sniper rifle used in, easily enjoy the atmosphere of the custom sniper rifle.

Details are below.
A booth exhibition. It was still a prototype, so we wanted you to note that there are somewhat different parts from the ones actually sold.



Two items, a normal version and those decorated with option parts sold separately are displayed.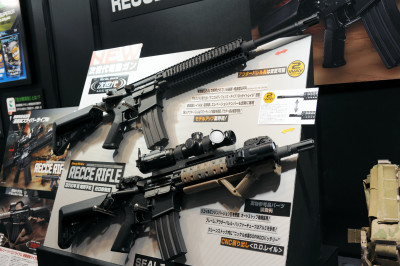 It seems fun to use according to the assumed battle distance.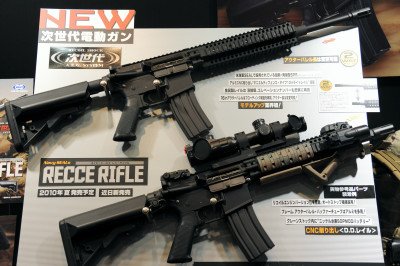 It is simple on the upper side to be sold. Those who already have accessories can enjoy the decoration using them.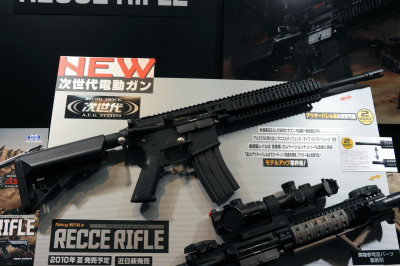 The price is "I want to make an effort not to reach 60,000 yen". I feel like being balanced if customized so far.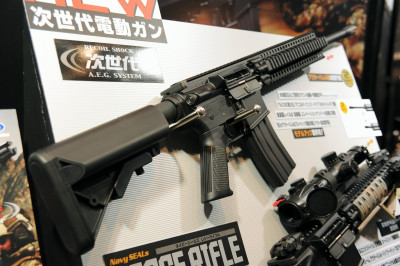 Explanation board.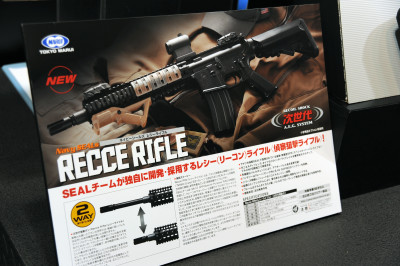 RECCE (Recei) is the meaning of Reconnaissance (reconnaissance). US Navy Special Forces SEALs Reconnaissance Sniper rifle (SEAL Recon RifleBecause it was developed as, it seems to be called sometimes like this.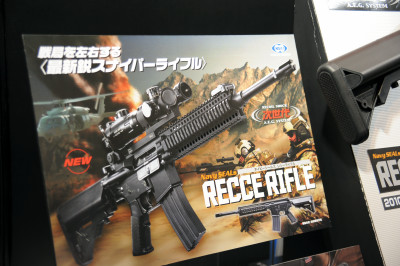 Receiver made of aluminum. Selectors are safe, cicadas, full notation.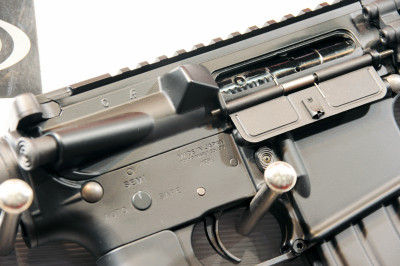 Adopted Daniel Defense Company's 10 inch front rail.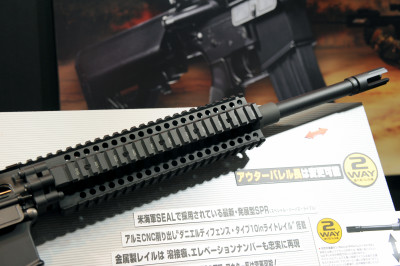 Marking is also included as it is.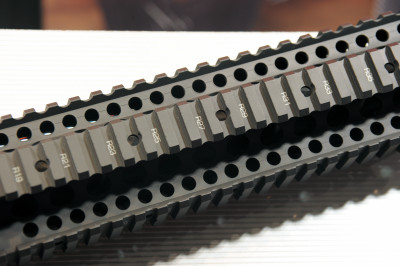 Reproduce the barrel replacement in a three-piece structure that can remove the intermediate barrel behind the flash hider and the tip of the hand guard. Therefore, inner barrel seems to be only part way through the outer barrel.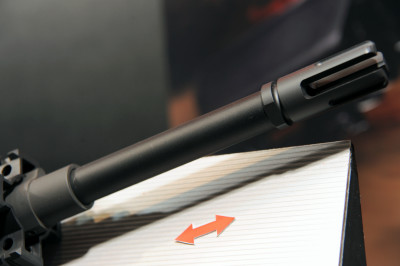 When you remove the middle outer barrel, it looks like this.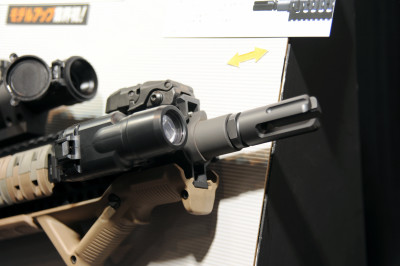 A floating barrel with no contact between the hand guard and the barrel is like a sniper rifle.



Barrel base.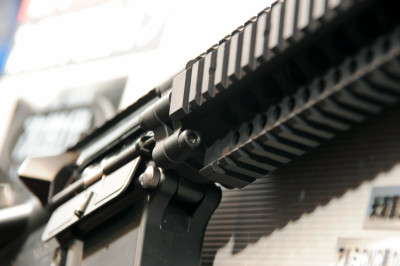 The stock adopts a crane type.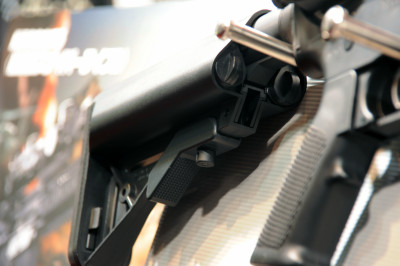 From the back. SOPMOD battery is built in the battery.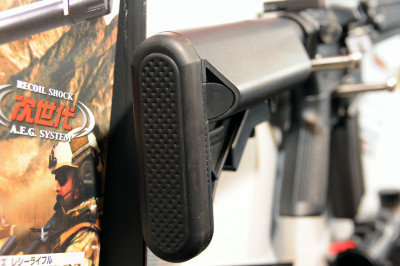 Forward assist knob and cocking handle are made of metal.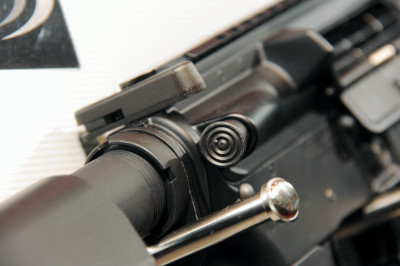 Customizing it makes it even cooler.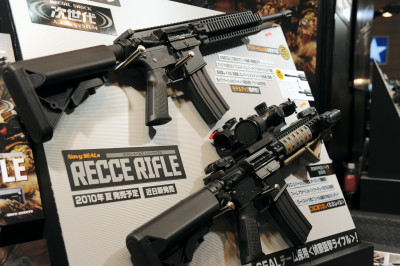 Reference exhibit dressed up with Magpur's fore grip and Marui genuine light.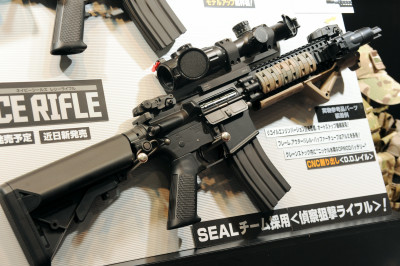 Stuffing the barrel makes it much more aggressive.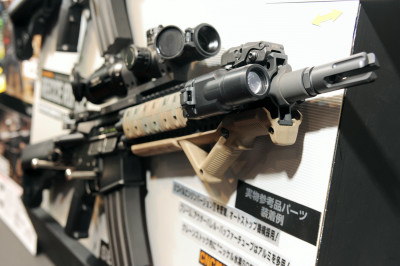 Here is "SOPMOD M4" scheduled to be released from the series "Electric Gun BOYS" for low age smaller than the real gun size one turn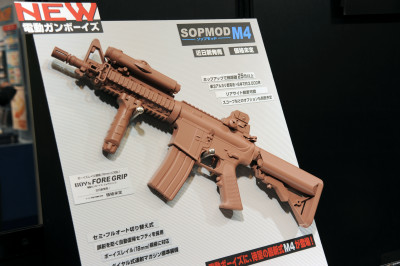 Rail pitch is 18 mm.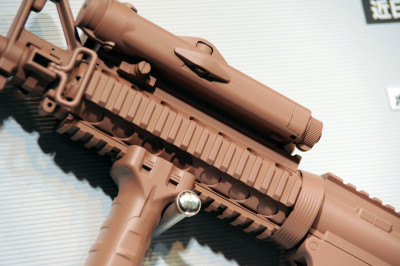 Although it is for low age, it seems to be quite fancy making.