Ring-shaped pistol "Femme Fatale"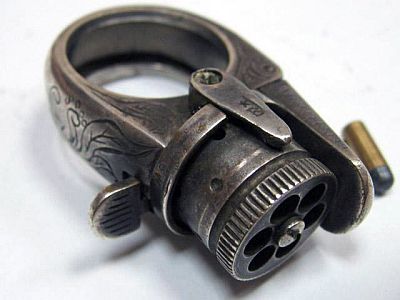 It seems to have been made in 1870 for women's defense, written as "R. M. Waylett, 126, Wigmore St., Portman Square, London W.1". It seems that there are seven cylinders and six bullets.

Because the name "Femme Fatale" means "a woman of magicalness", it seems to be a thing for a woman of such status to own.

Details are as below.
'' Femme Fatale '' Miniature Cased Ring Pinfire Revolver.

Ring pistol

The bullet is also very small.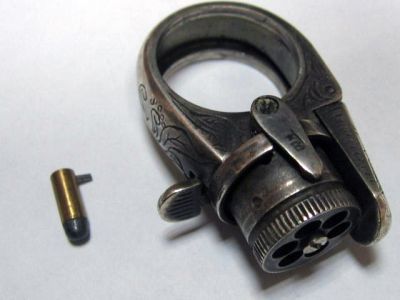 The decorativeness as a ring is also taken into consideration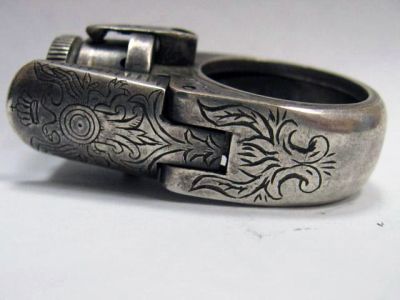 Maybe it's pretty embarrassing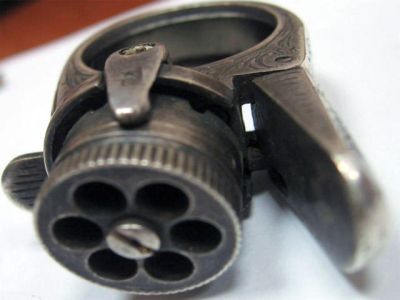 It seems that it was in such a case



Surely it may be a gift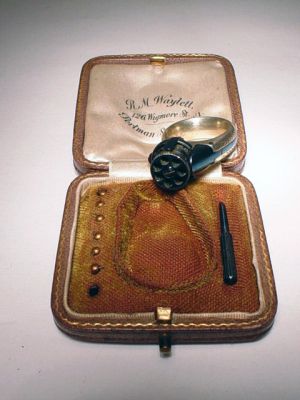 It tends to be thought whether such things can really fire, but it seems to be a pepper box type as a principle of operation. It is explained below.

Pepper Box Pistol - Wikipedia, the free encyclopedia

Pepper Box

Pepper box type handgun

Because there is little recoil at launch, this method is for women. Is there anything that was actually used ... ?.
in Note, Posted by darkhorse