The sponge of the refilling ink of the HP printer is getting smaller and smaller

ByInnovate 360

One drop of ink in the printer is higher than one drop of bloodIt is said, but it deals with Hewlett-Packard inkHP Ink CartridgesIt seems that it turned out that the sponge in the refilling ink was smaller than it was before.

HP Ink Cartridges - Low cost HP inkjet cartridges
http://www.hpinkcartridges.co.uk/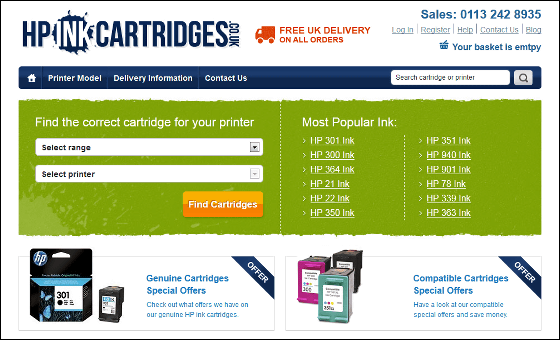 HP Introduces Nano Sponge / Technology Blog

This is the HP printer ink which made the sponge inside visible. Ink cartridge for HP 350 manufactured at the left end in January 2010, the ink cartridge for HP 350 whose center was manufactured in 2012. The right end is the ink cartridge for HP 301.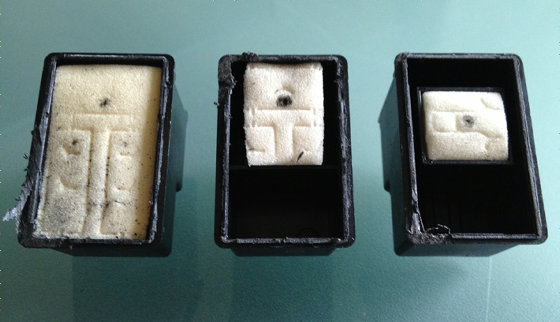 The chance was because people in HP Ink Cartridges had the question of "ink cartridges have not been miniaturized over the last few years?" He used a saw to cut the top of the 2010 ink cartridge that was at hand. Then, the sponge was packed tightly. However, when I cut the same thing in 2012, the size of the sponge obviously became about half.

People who thought "This is funny ... ..." this time, cut the ink cartridge for another printer called HP 301. Then the size of the sponge was even smaller. "People at HP Ink Cartridges are indignant," although the price of ink cartridges has not dropped, can this happen? "

The site also received dissatisfaction with inks such as "ink is exorbitantly high at all", but some of them said, "Sponge manufacturing technology has improved, so that it contains only the same ink with a smaller sponge than before It is also a comment saying "Became it."

In fact, in the photo that pulled the sponge out of the cartridge, the amount of ink in each cartridge is quite different depending on the sponge.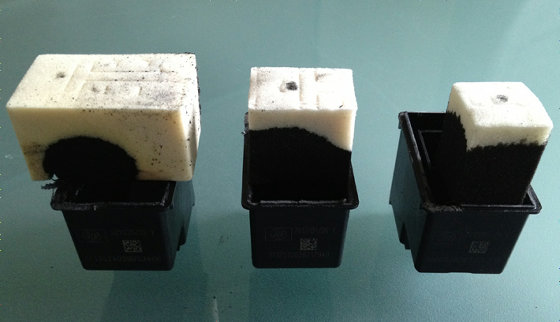 HP Ink Cartridges said that they are going to print a lot and actually try out whether the size of sponge and the amount of ink are irrelevant. If you just buy a cartridge normally, you will not compare it with an old cartridge, so it is a point you do not notice ......
in Note, Posted by logc_nt