Posting Costco products for 3 minutes on a cart Unlimited bonus is executed What is the result?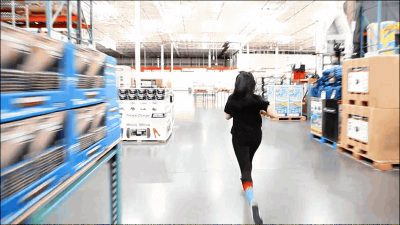 By selling goods that are on the pallet at warehouses, it is possible to offer products at low pricesCostcoHowever, I operate a coupon information site in the USWhaleShark MediaWe granted the unlimited right of 3 minutes to all products in such Costco to Angela Wong chosen as a monthly MVP employee.

Worker at Austin firm WhaleShark wins $ 25K Costco shopping spree - Austin Business Journal
http://www.bizjournals.com/austin/blog/creative/2012/04/whaleshark-worker-wins-25k-costco.html

Employee Of The Month Grabs $ 25k In Costco Shopping Spree «Uncrunched
http://uncrunched.com/2012/05/02/employee-of-the-month-grabs-25k-in-costco-shopping-spree/

The way that Angela Wong runs around Costco for product getting is as follows.

WhaleShark - Costco Shopping Spree on Vimeo


It is her husband next to Angela Wong, who is in charge of graphic design at WhaleShark Media. This time the couple's challenge was allowed.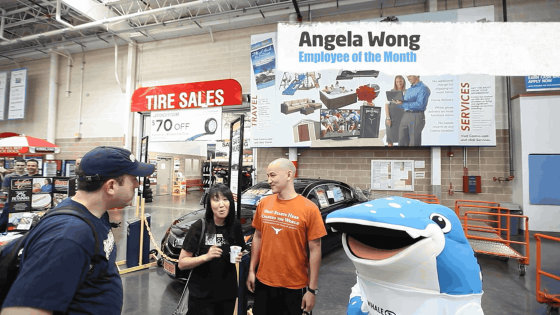 It seems that Angela Wong practiced shopping beforehand in preparation for today.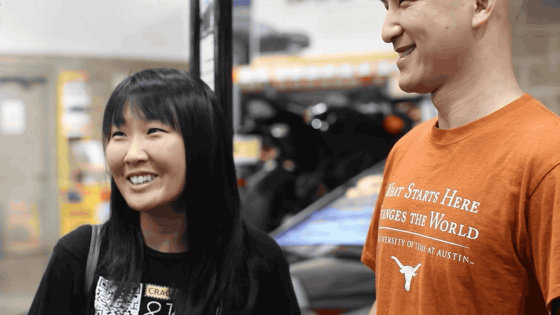 WhaleShark Media's mascot character couper is also rushing for support.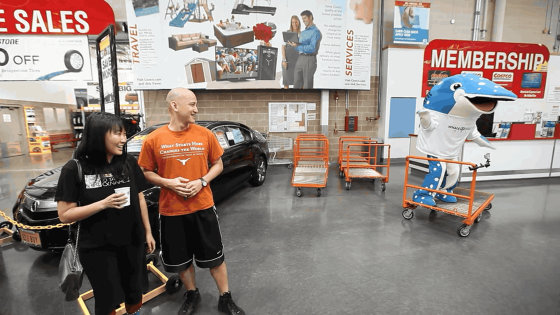 To the question "What do you want today?"rumbaIt is! Anyway I want a rumba! "Said Angela Wong.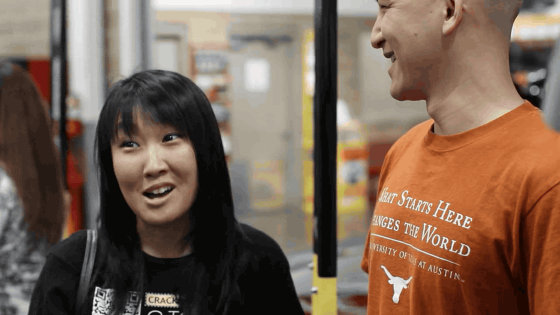 Then, regarding the position, 3, 2, 1 ...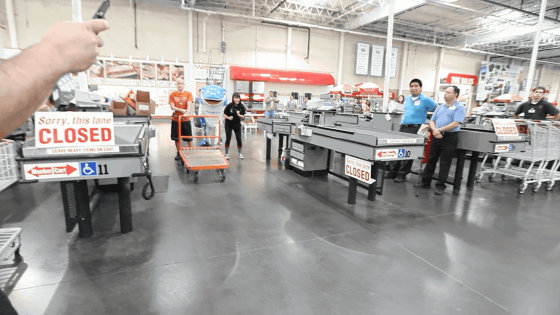 Go! As soon as she starts running, Angela Wong's husband picks up the cardboard next to him ... ...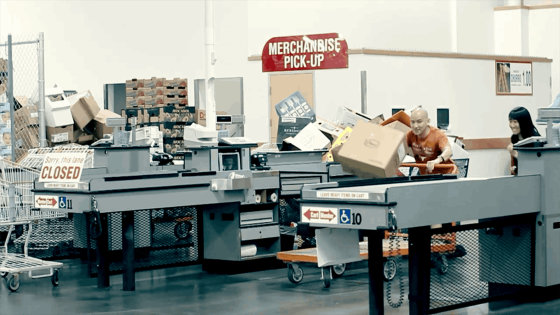 It will result in getting out of the nose without taking a cart well.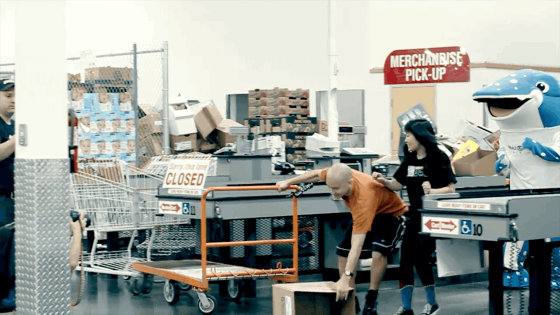 However, it starts running with a smile.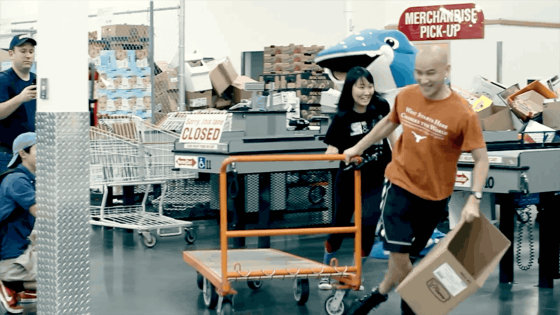 dash!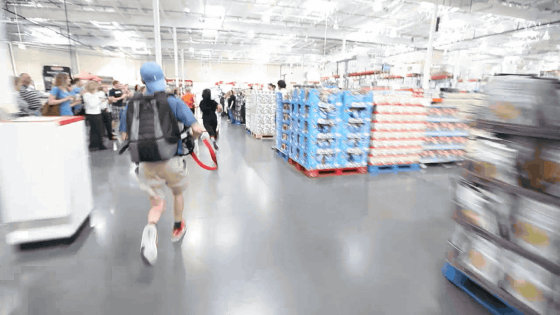 The cheering assistant couper toppled immediately after the start.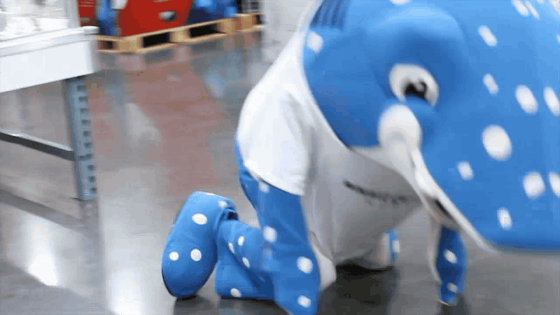 Before the two people pushed the cart first ... ...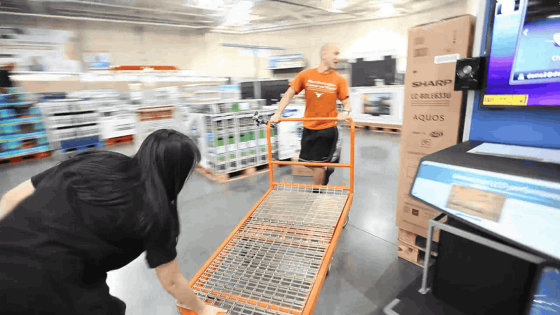 Large LCD TV.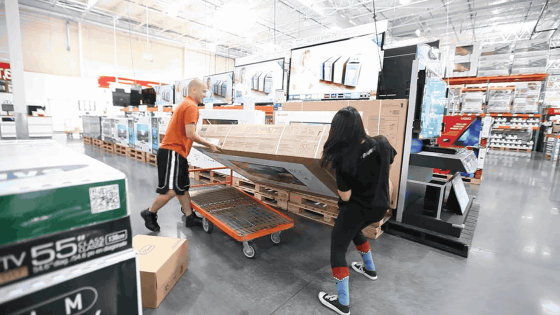 I will get three Sharp televisions here.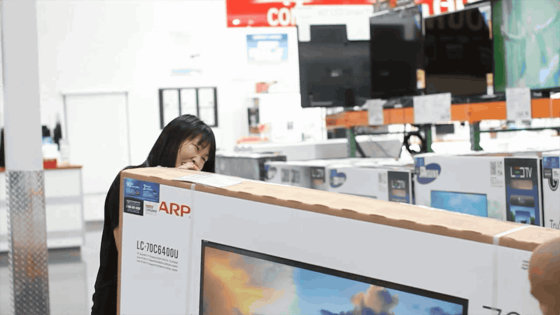 Next, my husband headed to the corner of the camera. I try to carry four Nikon digital cameras together,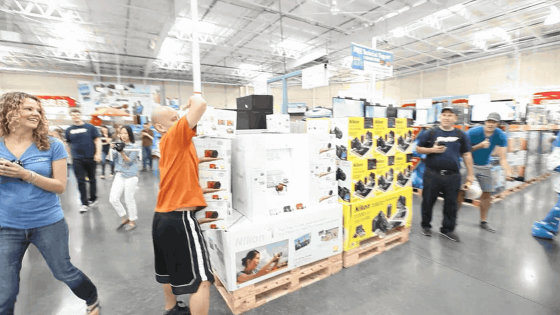 It seems that there was a slight impossibility.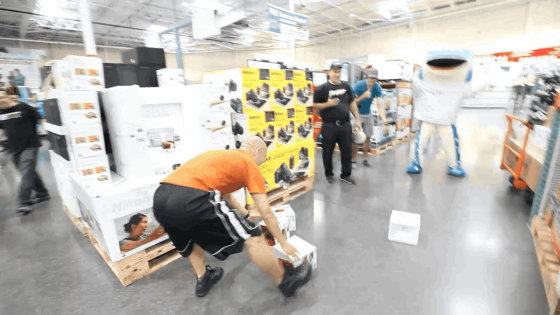 I will keep loading my shopping cart quickly.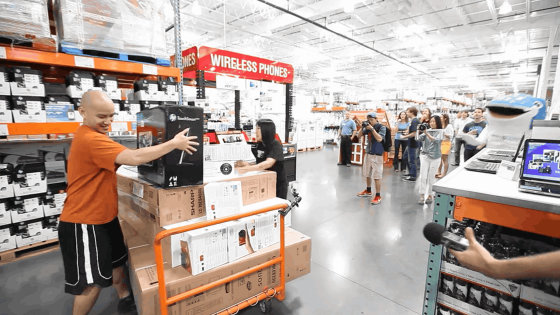 Dyson's vacuum cleaner.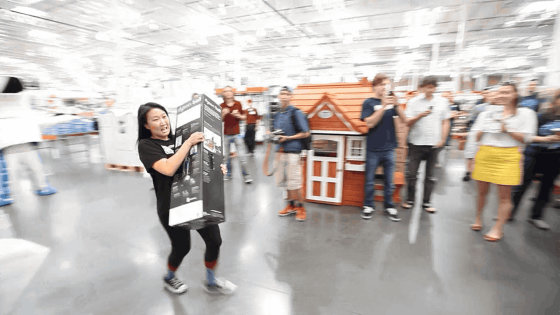 I get tired from time to time, but ... ...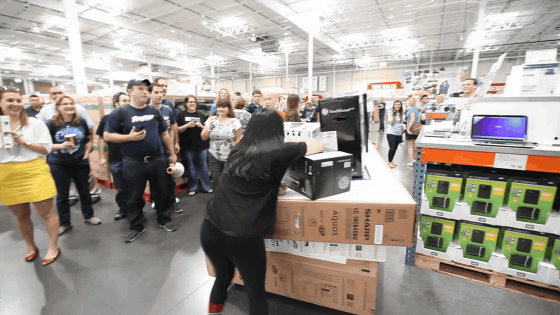 The remaining time is also very short. Angela Wong, a brave dash.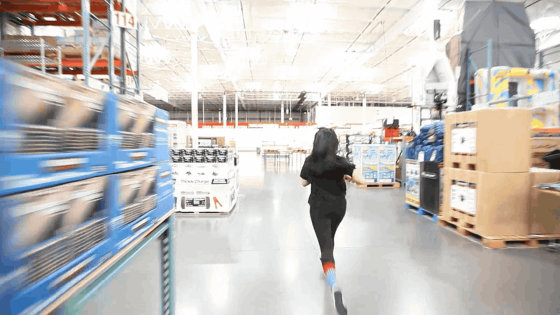 Wine is packed in a box at random,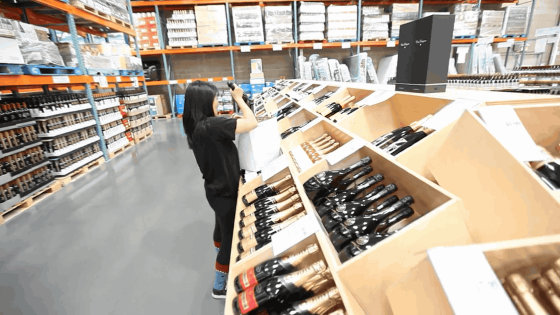 Run!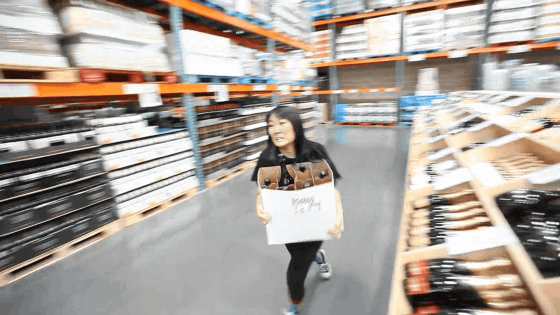 Closing the way of Angela Wong, cheering support couper falls again.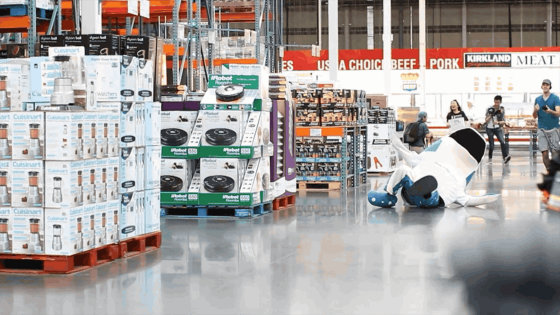 Here time will go, we will goal with being greeted with applause.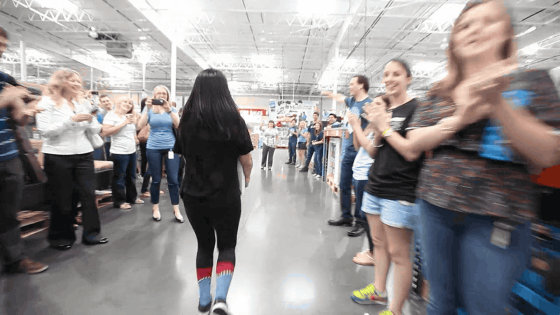 "Congratulations!" And Cotter Cunningham, WhaleShark Media CEO.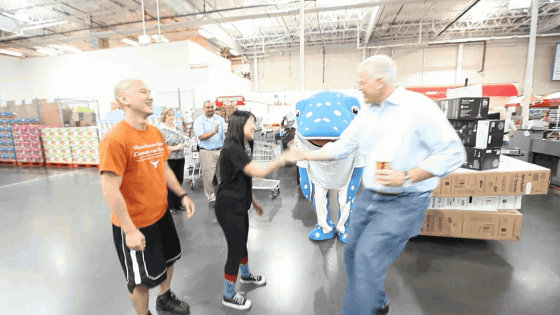 About 80 employees of WhaleShark Media are in the vicinity.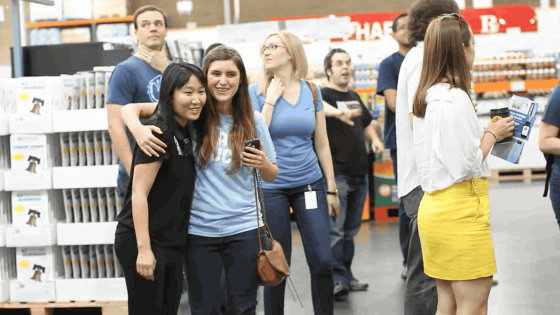 While everyone is watching, billing. How much will it cost ......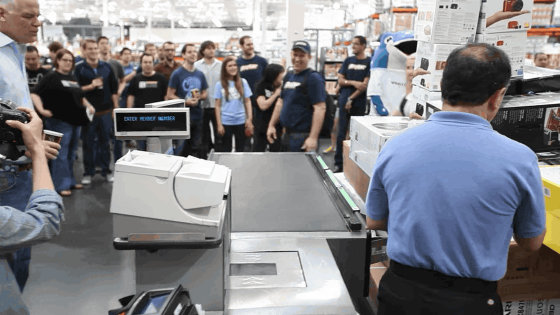 The finally gotten product was Sharp's 70-inch LCD TV, Nikon's camera 10, Dyson's vacuum cleaner 3, automatic vacuum cleaner 2, Don Perignon 1 case, and so on.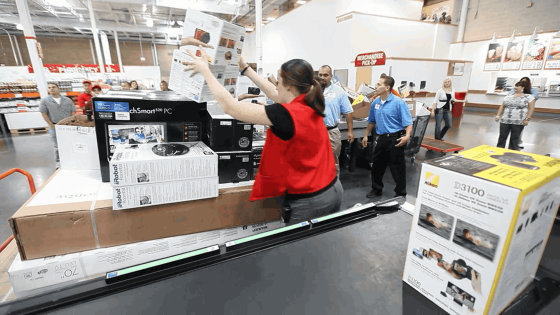 The total bill is $ 24,494, 9 cents (about 2 million yen).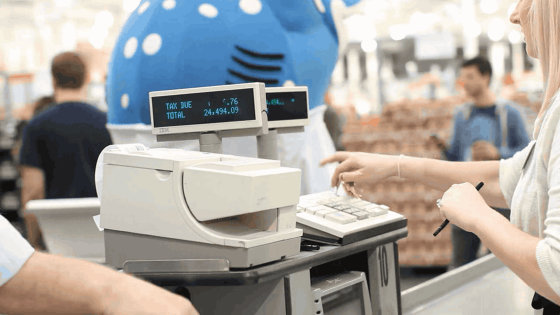 The CEO himself will pay by credit card.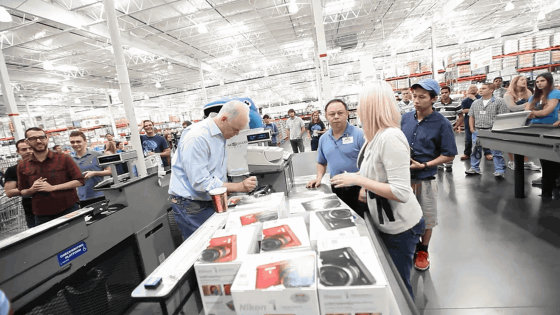 "It is a great pleasure to have this opportunity," Angela Wong, who seems satisfied after the purchase is over.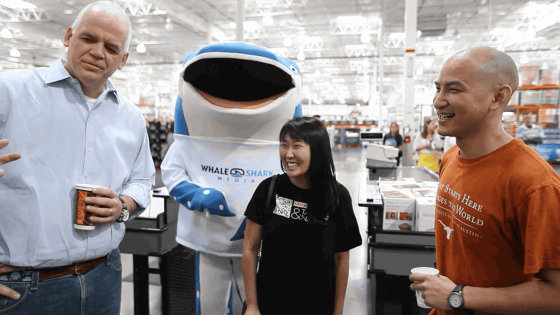 This event named "Top Shark's Costco Run" is my first attempt. CEO Cotter Cunningham is shopping at my daughter and Costco and I came up with this idea.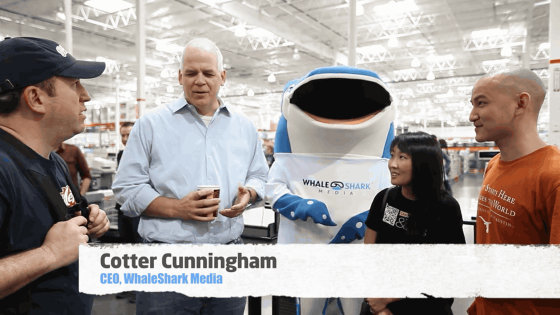 By the way, Angela Wong who added time as extra time seems to have run ten beer cases again for the employees who are in the room.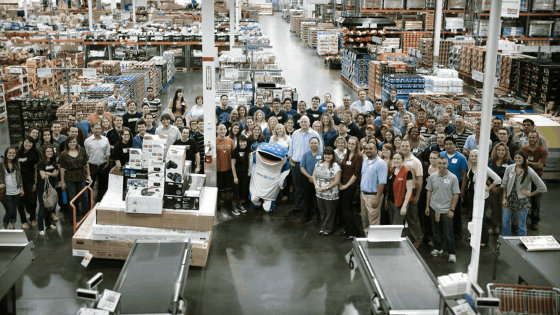 Top Shark's Costco Run "Top Shark's Costco Run" up to 3 TVs, up to 10 electric products, individual products within 2,000 dollars (about 150,000 yen), jewelry etc. bringing vouchers to checkouts from target There was a rule such as excluding, the time limit was 3 minutes, etc. Although it is undecided how frequently it will be held in the future, I would like to improve the rules such as setting the time limit to 2 minutes and do it again.
in Video, Posted by logq_fa