"Windows Repair" free software that can repair Windows errors and defects simply by clicking


Unexpectedly the condition of the PC is getting worse, but when you do not know how to fix it or when you want to repair various things at once, you can easily repair your computer by free software "Windows Repair"is. Installation and operation method is as follows.

"Windows Repair" can repair the following.

· Reset Registry Permissions (reset registry access right)
· Reset File Permissions (reset file access right)
Register System Files (registration of system files)
· Repair WMI (WMIRepair)
· Repair Windows Firewall (Repair Windows Firewall)
· Repair Internet Explorer (Repair of IE)
· Repair MDAC & MS Jet (MDAC& Amp;MS JetRepair)
· Repair Hosts File (Hosts fileRepair)
Remove Policies Set By Infections (Delete policy set by virus)
· Repair Missing Start Menu Icons Removed By Infection (Restoration of icons deleted from the start menu by virus)
· Repair Icons (icon repair)
· Repair Winsock & DNS Cache (WinsockAnd restoration of DNS cache)
· Remove Temp Files (temporary fileRepair)
· Repair Proxy Settings (Repair proxy settings)
· Unhide Non System Files (display of non-system files)
· Repair Windows Updates (Repair Windows Update)
· Repair CD / DVD Missing / Not Working (Restoration of CD / DVD operation)
· Repair Volume Shadow Copy Service (Repair of Volume Shadow Copy)
· Repair Windows Sidebar / Gadgets (Windows sidebar and gadgetRepair)
· Set Windows Services To Default Startup (Windows serviceSet as the default start method)
· Repair MSI (Windows Installer) (MSIRepair)

Windows Repair (All In One)
http://www.tweaking.com/content/page/windows_repair_all_in_one.html

◆ Installation

Click on "DOWNLOAD" described as Direct Download on the right side of the above site.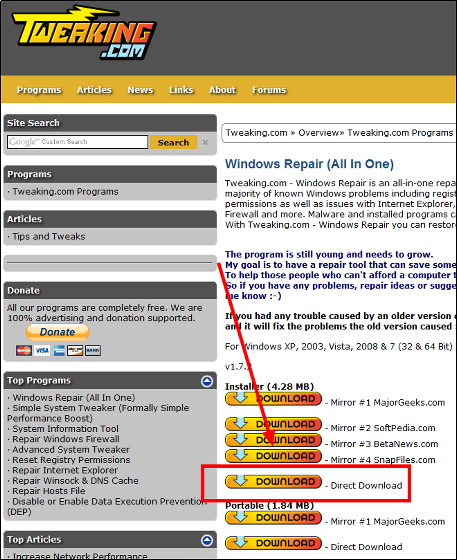 Launch "tweaking.com_windows_repair_aio_setup.exe".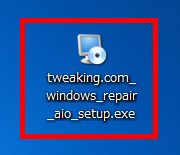 Click "Next".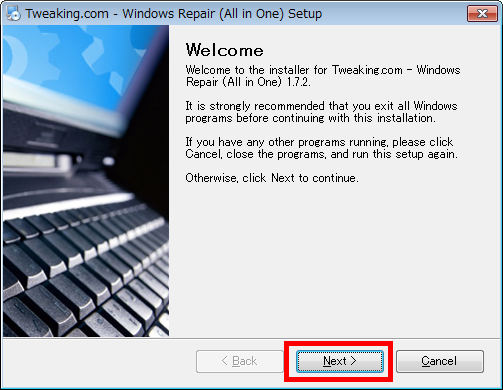 Click "Next".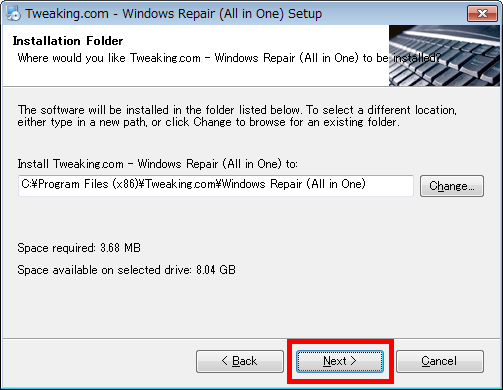 Click "Next".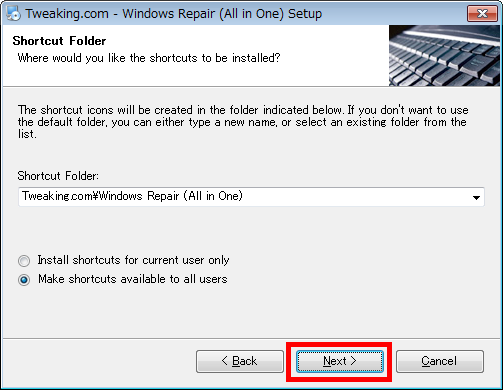 Click "Next".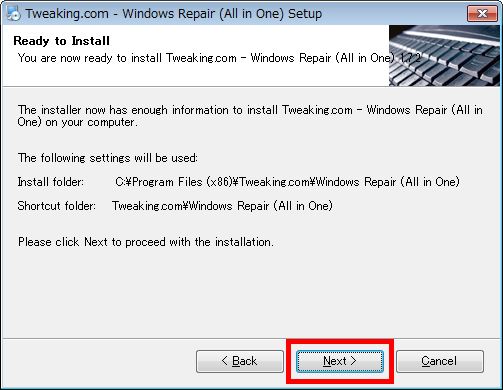 Click "Next".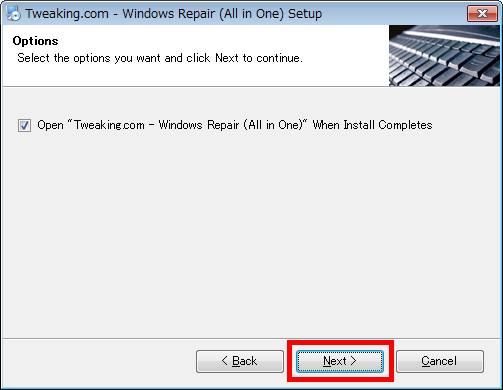 Click "Finish".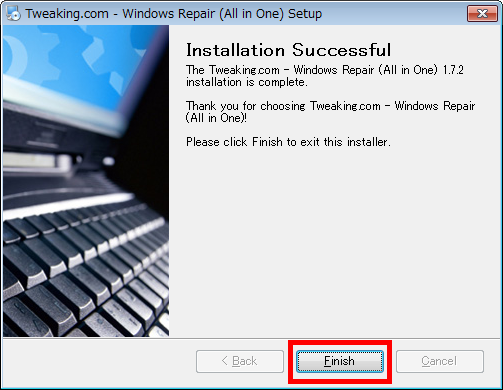 Operation method

Restart is necessary if you perform the following operation, so let's stop the program that is troubled by being restarted.

"Windows Repair" automatically starts after installing, and the following window will be displayed




First of all, we prepare for repair. Click "Next".




Click "Next".




Click "Do It" to run the check disk first




A confirmation of restarting the PC is displayed. Click "Yes" and restart. Wait for the file system check for about 5 minutes.




After restarting, launch "Tweaking.com - Windows Repair (All in One)".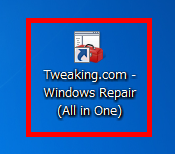 Select the "Step 3" tab and click "Do It" to check the system file for operating the OS.




Checking system file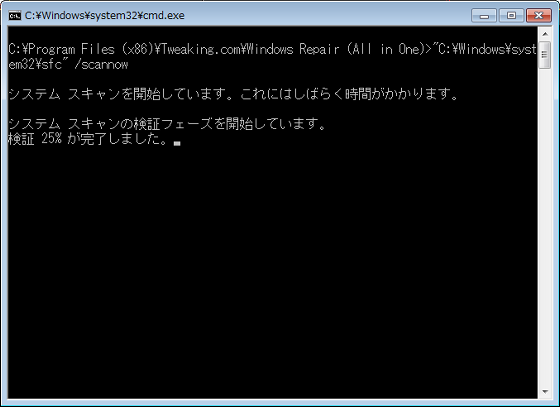 Press "Enter key" after the message "Please press any key ... to continue ..." is displayed.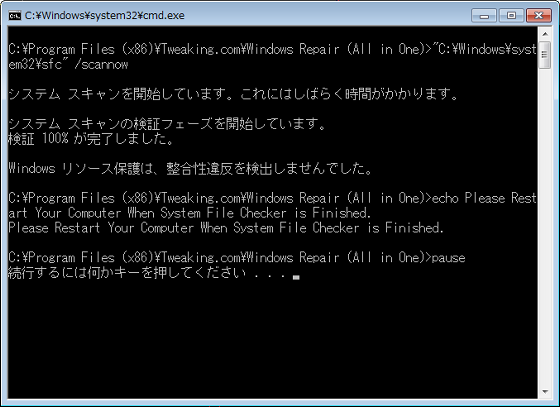 Return to the operation screen of "Windows Repair" and click "Next".




Click "Create", confirm that "Restore point created" is displayed below, and click "Backup" and "Next" in order to make a backup in preparation for defect after repair. Preparation is completed before restoration. If there is something wrong with the restoration operation after this, you can restore it by clicking "Restore".




Click "Start".




Select the item you want to repair from the list on the left and click "Start" to start the repair.



The repair time was about 12 minutes.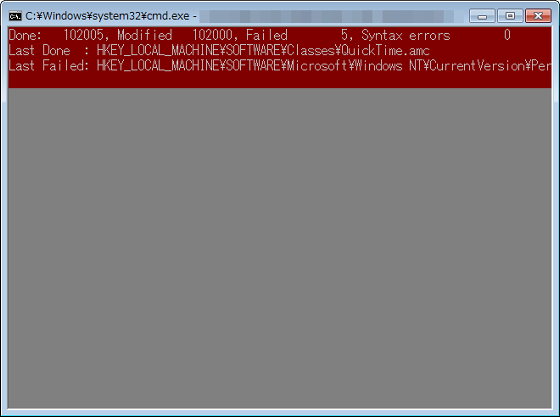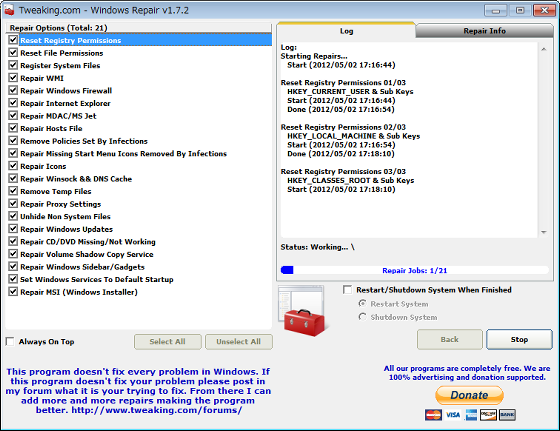 When the repair program is completed, you will be asked if you wish to restart it, so click "Yes" and restart to complete.