Making animation makes me feel like delivering something good even a bit, and intermingled with management, three representatives of the president "Animation production company representative talks"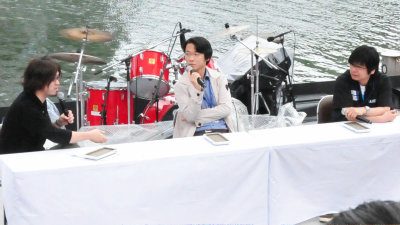 There are many companies that produce animation, but the number will be limited if it becomes a company that can make a primitive offer from planning to actual production. An event where three representatives of such companies gather and talkAnimation production company representative talks"Was held. It is a different opportunity to know what kind of business anime is made of, from the viewpoint as a manager, which is different from the site actually producing animation.

Anime production company representative talks - Machi ★ Asobi vol.8 2012.05.3 ~ 5.5 holding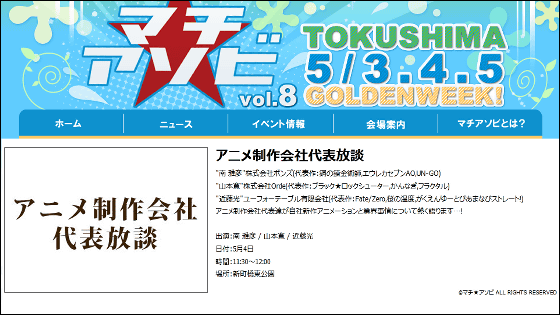 From the leftEuphor tableKoji Kondo,OrdetHiroshi Yamamoto,BondsMr. Minamihiko Minami.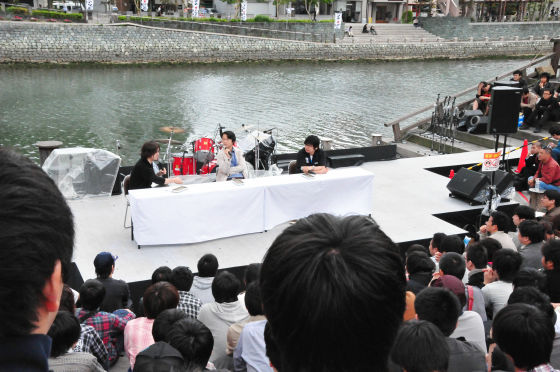 Among them, Mr. Kondo and Minami launched a company from "Production" section of animation production, and there is a difference that Mr. Yamamoto launched the company from director / director.

Kondo Abe (hereinafter, Kondo):
How about you, make a production company.

Yamamoto Hiroshi (Yamamoto):
I regret (venue haha). It is really hard, I am annoying to various places, so today I do not say things that are great.

Kondo:
How is Mr. Minami? A new company is getting more and more ...... Bonds has passed over ten years.

Minami Masahiko (hereinafter, South):
It is 14 years, this is October is the 15th anniversary.

Kondo:
Commemorating the 15th anniversary, is there something you do?

Minami:
The title to do at that time will have a crown of 15th anniversary.

Kondo:
Now broadcastingEureka Seven AOIs that the 14th anniversary work? Today, I am with Eureka Seven AO "BlossomI'm sitting here with support of. One of the reasons Minami came here was ufotable CINEMA after thisStrangea - Empress Cutler -"There is a screening, so if it is not easy to put people in it too much I was thinking about bringing life with everyone active at this venue, but I think there are only 10 remaining numbered tickets left at present is. I am relieved.

Minami:
I will have a little talk on the stage before the movie screening, but I was wondering what to do if I get to talk to some of the customers in front of me like "strangeia".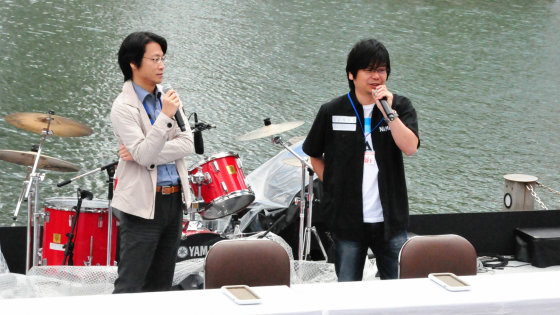 Kondo:
Well, how are you doing a production company?

Yamamoto:
As I am an amateur as a manager, rather than anticipating itULTRA SUPER PICTUERSWe launched Holdings saying that we are tapping into a company that is guaranteed by Mr. Sanzigen and making it a proper company (laugh)

Kondo:
Mr. Bonds is in the form that Mr. Minami became independent.

Minami:
Well, I became independent from Sunrise. Production companies are really ups and downs, last yearFullmetal alchemist's theatrical versionAnd"Towanoquion"And"NO.6I did it, but this year I am only doing Eureka Seven AO.

The movie "Towanoquon" that Bonds did last year. Late · Iida Majinosuke directed by original director, all six chapters were released continuously from June 2011 to November 2011.



Kondo:
Today there is a screening of Strangea at the movie theater, but when I let Mr. Minami say "I am making a movie theater," what I've been told "What is this guy doing?" I'm talking (laugh). But at that time I said, "If Bonds has a work he wants to play at the cinema, I will do it if I do it," I answered "Strangea" with an immediate response. It is really cool ...... After all, Mr. Minami's thoughts are packed.

Minami:
Strangea, although it's 5th anniversary, it has not been collected (laugh)

Kondo:
now,Bargain Blu-rayIs not it?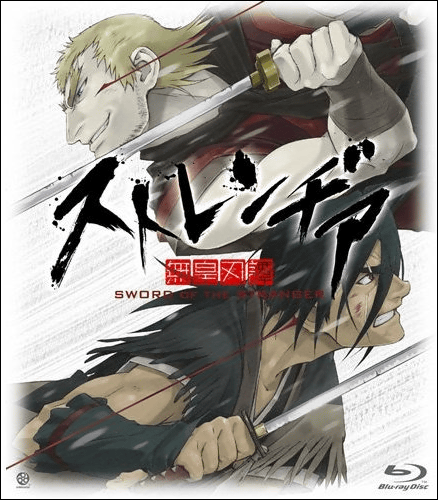 Minami:
The previous guy had a storyboard too and it was a little expensive setting, but this time I will show only BD in July. It is pretty cheap.

Kondo:
Everyone, it seems to be collected.

Minami:
Yamakan also a cheap version ......

Yamamoto:
Then you can collect it in 10 years. All right, I will sell for 200 yen! (Lol) I'm lying, the price can not be decided.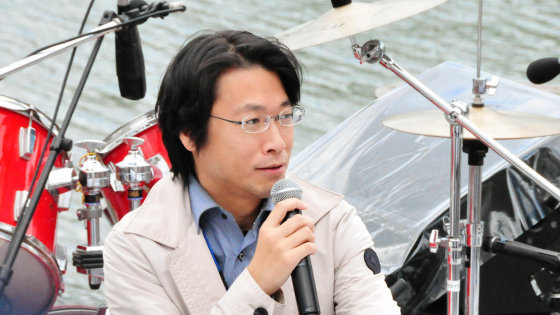 Kondo:
There are many acquaintances in common with Yamakan, but everyone says "It is not a bad guy", is not it? "I have a very service spirit, so I will say something you do not need." Aya is not true, Yamakan himself is a very nice guy. So as I say now, saying "200 Yen is OK" will be said on the service, but when it comes to a site, "Yamakan makes a 200 yen say".

Yamamoto:
Will you put it again ... I'm sorry.

Kondo:
Let's make misunderstanding a bit (laugh)
From my point of view, Bonds has an image called "drawing", how do you think about Mr. Minami's drawing?

Minami:
I think that a company is a "place where you can make things" for creators. So, when people of creators who wants to draw actions gather, they become action works, and actions that are not something pretty easy to be like strangea can be made.

Kondo:
Why bother to put the camera in such a place? You are shooting from something like that.

Minami:
I think that is animation. Because animation is all you can put on the place where you can not place the camera originally.

Kondo:
That is a nice thing. How about you, Ordet aims to be a studio in the future?

Yamamoto:
We are exactly "KannagiAlthough such a play made the main ones as a play or such, I was going to air on this occasionBlack ★ Rockshooter"Action that was not good at,TRIGGERI would like to lead the team who originally created Tengen Toppa Gurren Lagann, "I'm making this way" and gradually close down the incompetent part.

"Black ★ Rock Shooter" in which all 8 episodes were broadcasted from February to March 2012. Ordet is in charge of animation production, and manager is Shinobu Yoshioka.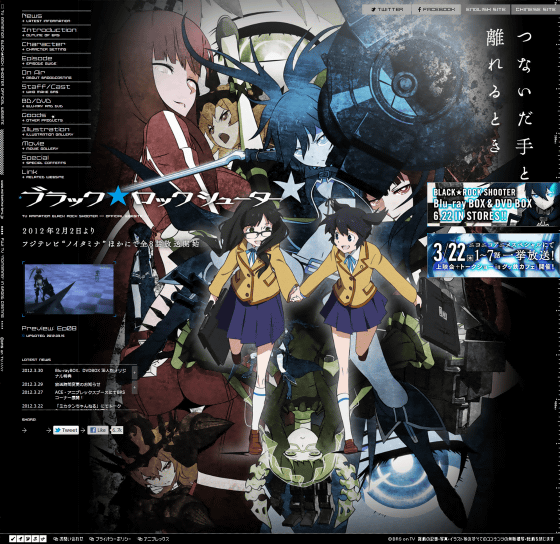 Kondo:
Do you want to be in this direction as a feature, what kind of film do you want to become a studio making film?

Yamamoto:
Actually it has become Ordet, there is no work directed by Yamamoto Hiroshi yet. So, first of all, I think that we have to make director work by Hiroshi Yamamoto. By now saying that they are preparing ......

Kondo:
With the feeling that what you want to make becomes the color of the company.

Yamamoto:
Of course it seems, but it seems to be said that it is Ordet of Yamakan in the end. Until now I was a bit ashamed to be a manager so I decided to step on a bit more and I'd like to appeal "It's my company!"

Kondo:
In our company, we make it with the attitude that we use the maximum time in hand at any time to maximize MAX and make it a little nice picture. Bonds is the same, is not it?

Minami:
Well, finally a lot of things are clogging up and it's impossible to make sounds unless the picture is complete. I always do interlacing between sound and picture.



Kondo:
By the way, Fate / Zero is over all story dubbing.
(Cheers)

Yamamoto:
Oh.

Kondo:
The way to make it is doing things that have changed, and we are repeating trial and error all at once.

Yamamoto:
You are doing luxurious things.

Kondo:
Even though it is a TV series, I am making new sounds with a picture, and it is still raw.

Minami:
... It is tough.

Kondo:
Yes, I can not do it (laugh)
Because it's a big deal, Shall I take some questions? Industry people dismiss (laugh)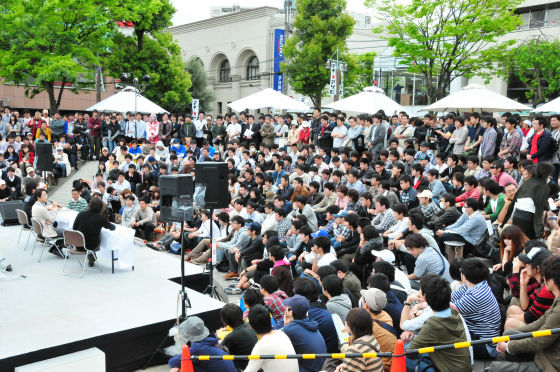 Q:
Is there anything you are keen on creating animation? What are you targeting?

Yamamoto:
I'm betting you.

Minami:
Life is really betting. The TV series is a medium that many people can see, but it is a pressure to produce something. One thing is that you have to make what you are looking for. Another thing is that I want to tell you something. I think that I have to put this in my work, we make seriously every day, face to face with the work.

Kondo:
How is it, Mr. Yamamoto.

Yamamoto:
Somewhat overlapped with what Mr. South said, but I have been a creator and manager for about 5 years and the biggest dilemma is something that is good for me, fun and something to sell That means it is different. This is what I was told by a producer about 10 years ago that it is strict, I am chewing deeply now. Even though I think "It is good, it is funny", we can not survive unless it leads to figures. I am striving to find it, I think that I have to seriously search the place of management from the standpoint of the management.

Kondo:
After all, is there something that you want to make and what you sell are off?

I think that Strangia can be recovered someday, and it has taken about 15 years to recover "Wings of Honneamis" that it was the hardest in Bandai visual history. I love that work and I have thousands of yen or tens of thousands of yen in it. I bought LD, I almost bought Mook, I bought it when I got a DVD, I bought it when I got out of Blu - ray, I think that I'm glad to hear the story that I kept buying and collected. By doing that, I believe that something I think is good will be received someday.

Kondo also bought "Royal Space Force Wing of Honneamise" BD. It is a work of 1987.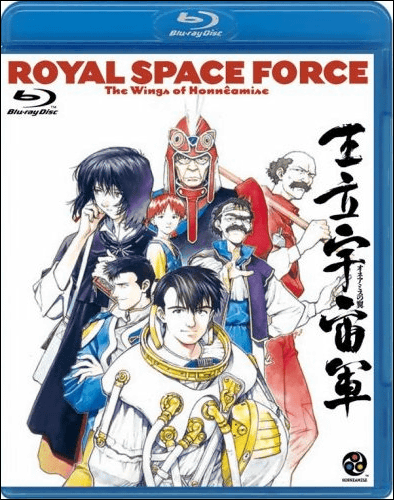 Even today, I will buy a stranger brochure or make an appointment with Animate Tokushima, thousands of yen will be collected.

Minami:
Thank you.

Kondo:
This time, it is supposed to be "production company negotiations", so if there is anything that counts as a representative of the production company.

Yamamoto:
This is also a dilemma, but "to protect the staff" is to say. The position of the director and "protecting the staff" in the position of the manager are different from each other. As a director I thought that it was the first thing to say "I could make good things with everyone", but as a manager I have to eat it .... So, now it is in a state where my body is torn apart as "Whichever position should I do!" From this year onwards, I try to say even if I can not do it.

Kondo:
Mr. Minami, how about you as a senior who has been with you for 14 years?

Minami:
Since we can not do the work unless there is staff, we must also make a challenge. That is the mission of production, so there is a painful part. After all I think that I want to make a work like a knee. Really, as we all come up with action work.GOSICK - GothicBut I also made it.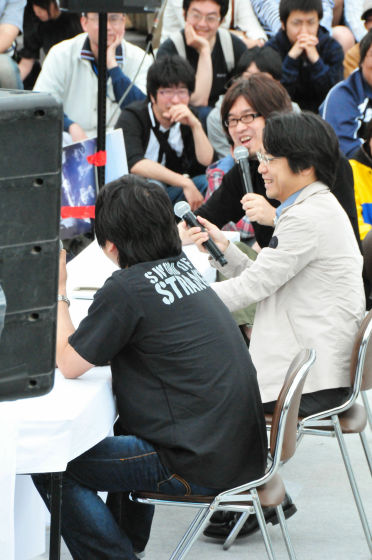 Kondo:
Do you have any other questions?

Q:
Have you ever thought that this company might be crushed?

Yamamoto:
Just Now.

(Clapping at the venue)

Kondo:
It is expensive to use the number of works by Mr. Bonds, and if you use the number of sheets, it costs money. I heard the legend that Mr. Min saw the schedule and cut off the PC ... ....

Minami:
I will not break it, I will not break the fixtures (lol) ... ... No, will you break it? There is a time when I wonder how I can try my best. I think that it will be managed if I make it properly.

Kondo:
There is also a thing that it costs more than the production budget. I am having a work called Fate / Zero now, but even if it is tough as a production, if the customer is pleased, I have no choice but to think "I will certainly return someday" is not it . I will go and see scenarios and picture story, but it is impossible to say that "within 3000 sheets". Although it is also so, there is no way it can be 3000 copies in the Bonz Contest. Eureka or something awesome, is not it?

Minami:
Eureka took about 10,000 ... 1 in 1 story and 2 talks ... I thought that this would take from the beginning. But "UN-GODo you know that? It depends on so much action, about 6000 sheets ... .... So, "Think of the number of sheets!" Is not effective, but it sounds like a spell to try.

Kondo:
Not only money but also what we are talking about is the number of videos, but as the number of images increases, the number of original images also increases, the drawing period of the original image increases, the amount of work increases. So it's going to cost you a running cost. Because it means that there is a person that can draw as many pieces as that.

Yamamoto:
In this case, my shoulders are narrow (lol) Because it is a person who is doing ... ... In the case of ours, what we are going to do from the beginning is that it was like a free group that was the body of the company here It's one or two years.

Kondo:
What did you first work on becoming free?

Yamamoto:
Is it "big fake?"

Kondo:
As Ordet?

Yamamoto:
What is it as Ordet, is it a storyboard for "Dokuro-chan"?

Q:
Please let me know if you would like to make a sequel.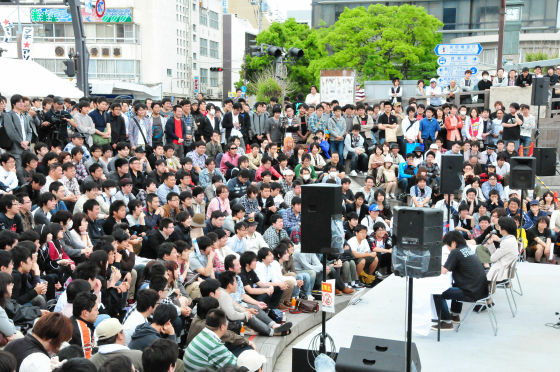 Yamamoto:
Moral.
(Clapping at the venue)

Kondo:
How is Mr. Minami?

Minami:
Kannagi's gloss (haha)
Although it may not know much, I think that "Machine Odds Hiko SenkiThere is a work of two cool ones that is going to Edo, and I have thought about the rest, and I'd like to draw that I will go to Edo Castle Bloodless Castle after that, but I can collect it Is not it ...?!

"Hijo Senki" that there is a sequel concept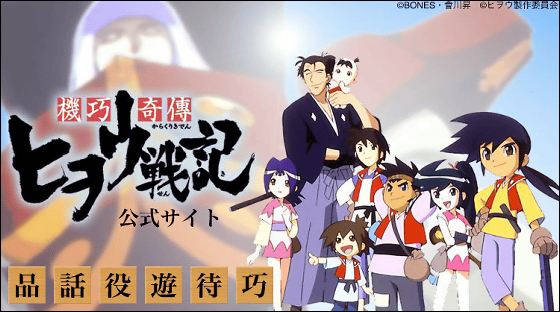 Minami:
Both the production and the director are so, as each one has no affection and affection, I think that there are many works that I would like to continue.

Kondo:
I remember that occasionally.

Minami:
That's right. Roughly rising, Strangia also has 2.

Kondo:
Well, are you making it?

Minami:
No, I want to do it.

Kondo:
Somehow it came to understand, people who want to see Strength 2 can only buy BD. Who wants to see the continuation of Hiyou Senkou ... ... Has BOX been out?

Minami:
BOX quite a while ago a cheap version of DVD-BOX came out, BD ...... I can not collect it so it is not out yet.

Kondo:
DVD - BOX, how many do you think will come next?

Minami:
You can make absolutely if you go to 10,000 sets.

Kondo:
That's right, is it an extreme story, if there are some rich people in this, "I buy 10,000 sets," it's the sequel to start.
How about Kannagi 2, too?

Yamamoto:
BD - BOX is praising it for sale. That is perfectly limited production, so we can not increase production.

"Kannagi" BD-BOX which made HD visualization by whole story re-shooting is on sale from May 2.



Kondo:
I write "first time limitation", but it is quite different if a considerable number of figures come out, but addition is difficult. It is difficult to add the Fate / Zero BOX that I am doing, and I made it because I tried to sold out the "sky boundary", so I can not make a box anymore.

By making animation seen by many people, I was able to feel from the three talks the difficulty of having the management of the company established, while meeting the expectations of the fans. From the fans, it was a talk I found out that it was never wasteful to cheer in some form if it was a serious work that I would like to see continued.