Evangelion New Theatrical Version x Fate / Zero staff tells digital age cartoon production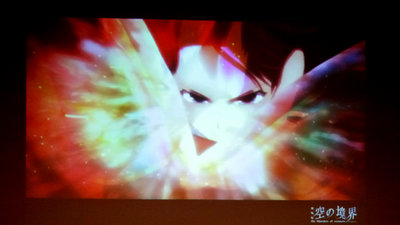 The event "talking about living in the digital right now" was held with the theme of "Evangelion New Theater Version" × "Fate / Zero" as a theme, "Matsushi Asobi vol. 9" was held.

Digital creators course

First of all, the image of "ufotable" production was made.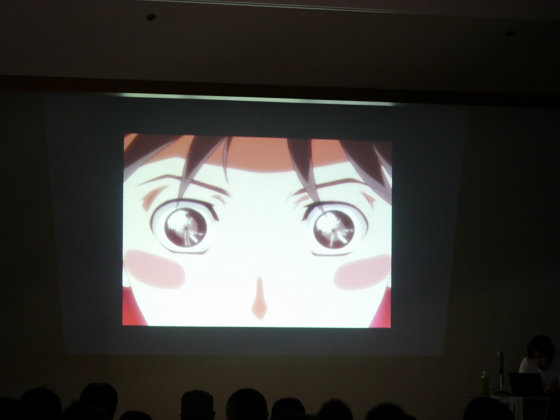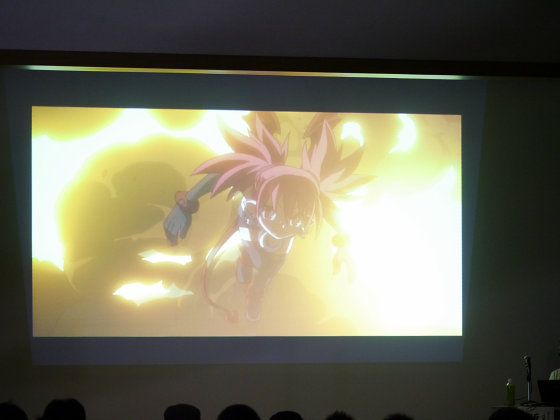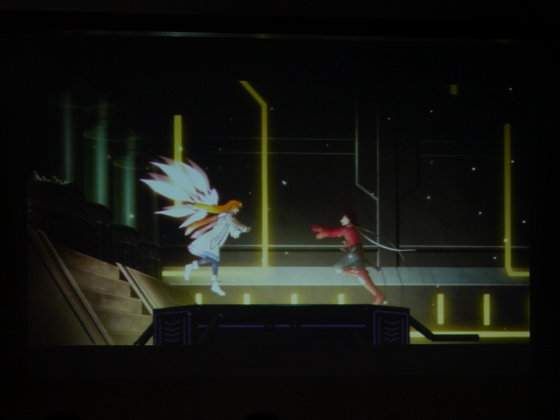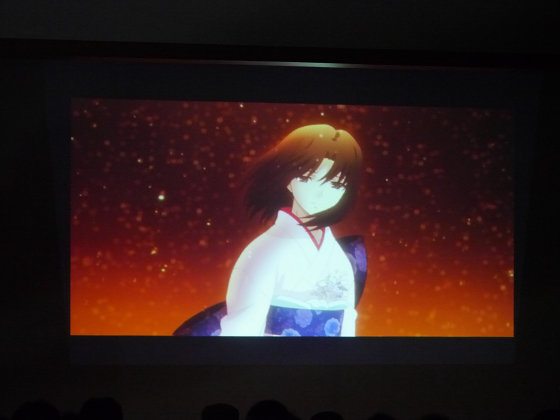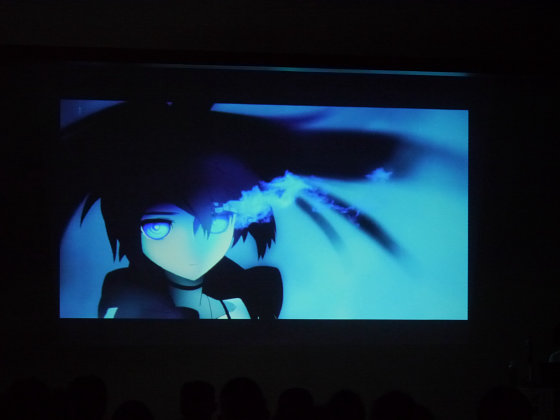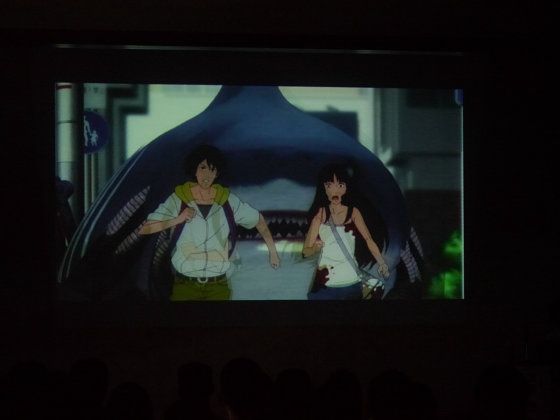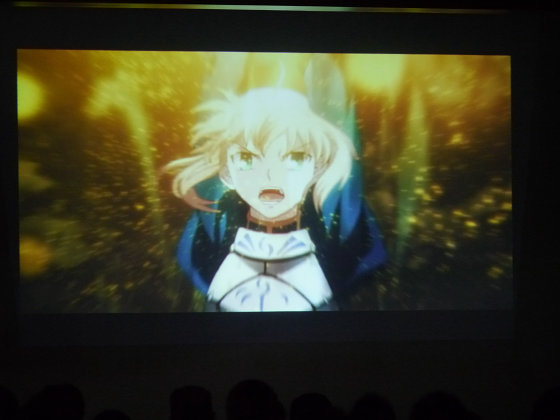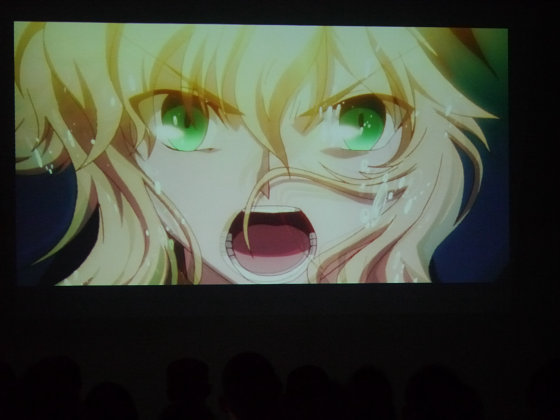 Kondo Abe (hereinafter, Kondo):
Thank you very much. Next, please see the studio color's movie.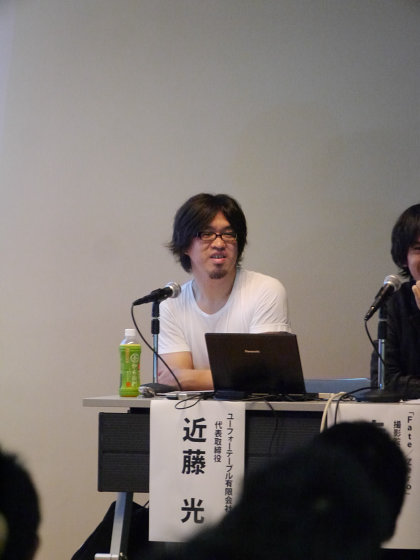 Shuichi Eko (hereinafter, bottleneck):
Since it is a movie that can only be seen with "Machi ★ Assoby", please watch it firmly.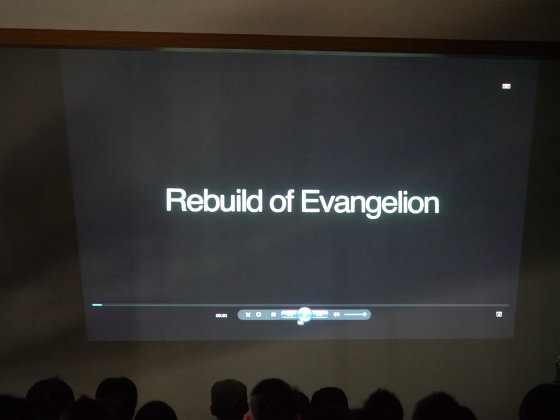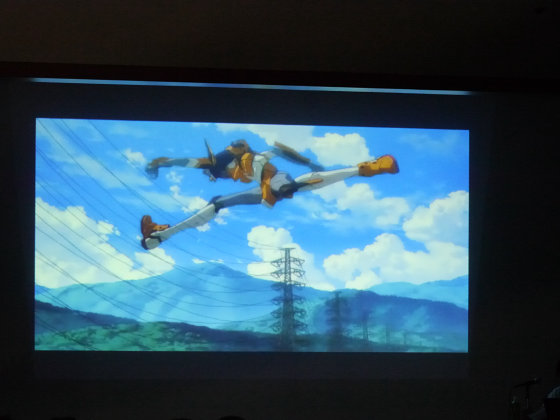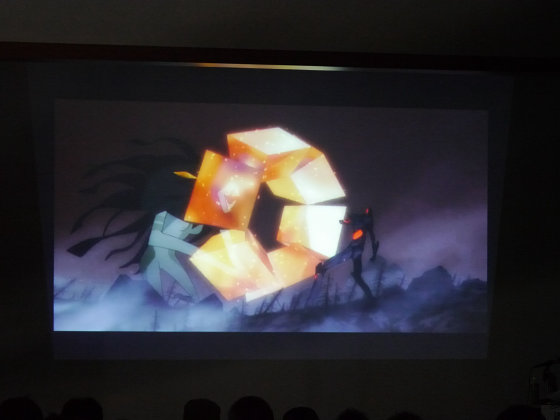 Bottle
On Saturday, November 17, "Evangelion New Theatrical Version: Q"Will be made public so please all.

Venue:
(applause)

Kondo:
So, we will introduce your profile from 2 people. Teruo - san please.

Yuichi Terao (hereinafter Terao):
Nice to meet you. "UfotableTerao is doing the director of filming. To briefly explain, animation production has various paintings and draws the background, making them animated as one. Among them, my job is to see how the light disappears in the image, how smoke, explosion, natural phenomena such as snow and rain looks like to other images such as characters I am doing a job to control what I mean. For example, "Fate / Zero" is producing PV etc. Thank you.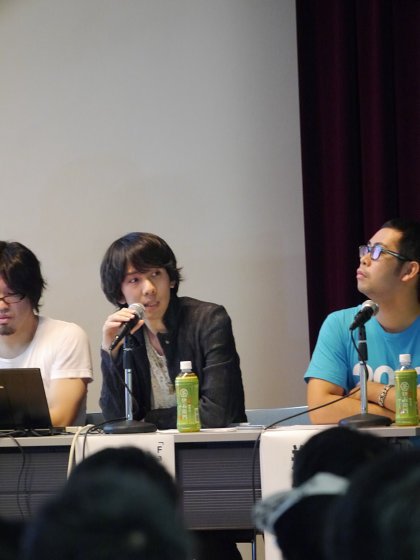 Bottle
Does anyone who has digital content in this issue, or who wishes to proceed in that direction from now on? ... Is it zero? (Laugh). Oh, one barely came. The form of this industry is pretty interesting, free, and many patterns are changing, but 4 companies have changed, now I am working with studio color. It is a designer, I am doing the same work as Mr. Terao.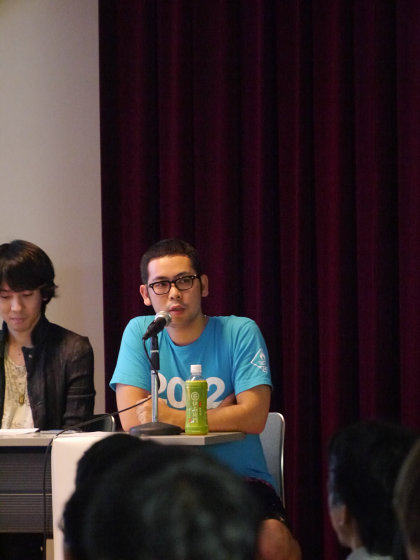 Kondo:
Thank you very much.

Venue:
(applause)

Kondo:
I applaud it is okay (laugh). Let's see the organization chart.

Terao:
There are various departments in "ufotable". It is described in the middle as "ufotable", but the heart is "production department". Mr. Kondo is also making it.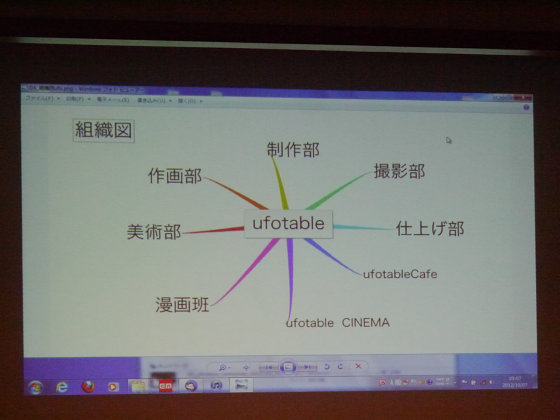 Kondo:
I am also making it.

Terao:
The production department gives orders to each department from the production department, the material rises from there, and the production department has the role of connecting them. Also, ufotable has a manga group, and some people think that "ufotable is interesting" such as "Machi ★ Asobi", but this manga group is involved. Various departments gathered and are acting as "ufotable".

Terao:
I will do this ... ....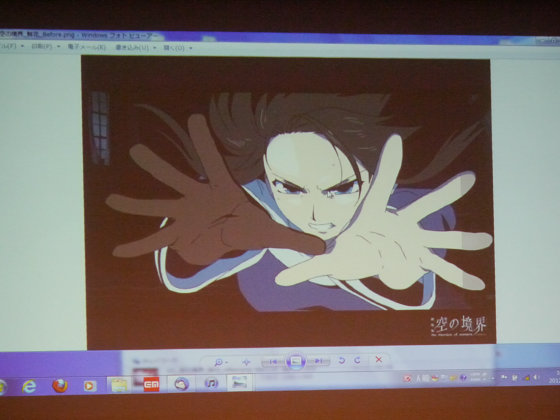 Terao:
do this. It is completely different (laugh). As I relate to the picture, this is "the boundary of the sky", but I am working hard to become a picture that I think is cool.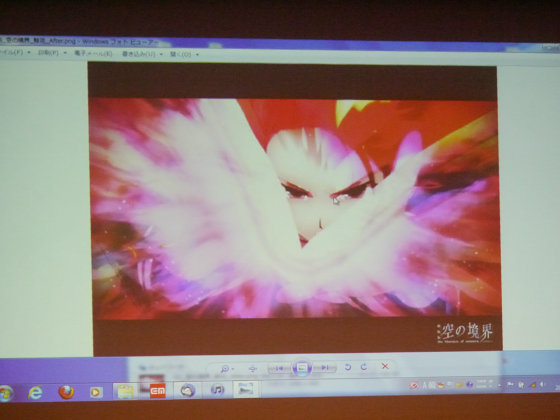 Kondo:
Well, studio color please.

Bottle
It is much simpler compared with ufotable (lol) I belong to digital, there are 4, 3D, 2D, VFX, monitor. The place of drawing is famous for those interested in creators, so all of them are famous people. I make it mainly in my thirties to make digital images that will not be lost there.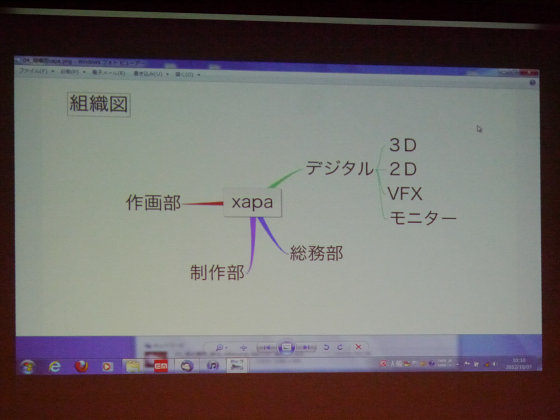 Kondo:
But in digital it's oldest in terms of thirties, is not it?

Bottle
Well, it's older than any other company.

Kondo:
Just to the animation industry "RETAS!It came about 15 years ago. From there it became digital little by little, digitization took place in the animation industry about 2 years ago at one time, but Mr. Juko is about the second generation of it.

Bottle
I agree.

Kondo:
I wonder if there are as many people as Noriko around the industry.

Bottle
As generations that are increasing more, our generation is the first.

Kondo:
In the past, there were various things that this shooting company can not do this shooting company, but recently it has been getting worse lately.

Bottle
Technically, I can do the same thoroughly.

Kondo:
I could not photograph unless I judged that this could not be done here. Right now I do not have this software or I do not have this hardware. This studio can express such things like this, I feel like I'm getting into people. What kind of ufotable works are seen from Mr. Jūko?

Bottle
Ordinary animation does not change color so much. Works of ufotable will change to drastic. As a result, there is an impression that it is a picture of ufotable no matter what kind of work is taken, it is said that the digital is strong. When I look at the screen, "Oh, this is not ufotable".

Kondo:
From Terao, how about the impression of Studio Color?

Terao:
I am continuing video production on my own line, basically different is sense of time and quality. We will imagine how far we can do within the time period when we make it. I also imagine a studio color, but as a basic idea, no matter how much time and cost it can be ......

Venue:
(Lol)

Terao:
I think that you are preparing something that you can not make excuses at all for the producer who raises something good anyway using any hand. I think that it is a production that is trying to bring down the image that made the most of his / her skills.

Terao:
How many people know the name of Studio Color?

Kondo:
It's a great penetration rate. From our point of view, it is very unusual for the studio color to be established, it's like being awesome vocals, amazing guitarists and amazing drummers, so it's only people who are known names since the studio color was made.

Bottle
Well, there are so many great people that young people can not get in with a bit of fun (lol)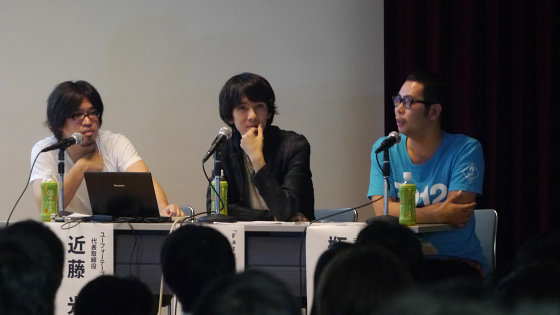 Venue:
(Lol)

Bottle
It was at the beginning of the founding that the young people had not come close to each other.

Kondo:
It can not be helped. It was a feeling that the super group was completed. Let's talk about while concretely watching the video.

Terao:
It will be an introduction of digital work.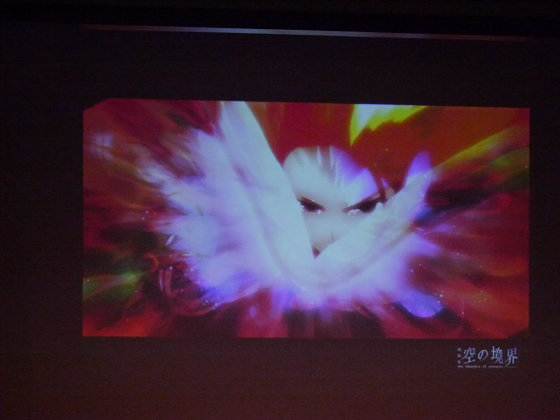 Kondo:
Yes, Mr. Boko, how was it when I saw this?

Bottle
I think that is amazing. Although I do not know whether I do not know whether to see it, there is an instruction book called a design drawing called a seat. It can only write simple numbers, and you can write a little more on the upper side. I think that I can not instruct everything by looking at this picture. I think that it is an incredible place to talk to the director and build up the picture more and more.

Kondo:
When asking outside to ask you to do it, it's a strange story, but when you do it 's "Kiru Tung Fresh Flower" boo, you will get angry. Do not ask me (laugh). Since I am working at a very close distance, I will make meetings frequently and I will do "something ah, try this" as I do everyday, so I will really go through a discussion with you here.

Terao:
The previous "Kiru Tung Flower" is the first one on Take 1. It is getting angry if you put out that first work among ordinary workflows and studio work. However, if they have worked together for several years, they are mutually "OK if this place is OK" "If he is a material of this degree if it will do so far" And the image of each other was able to share, dare to I was able to do it.

Kondo:
Let's see the work of Juko.

Bottle
This is 3D video that I made after "Introduction" and "Destruction" of "Evangelion New Theater Version" is over.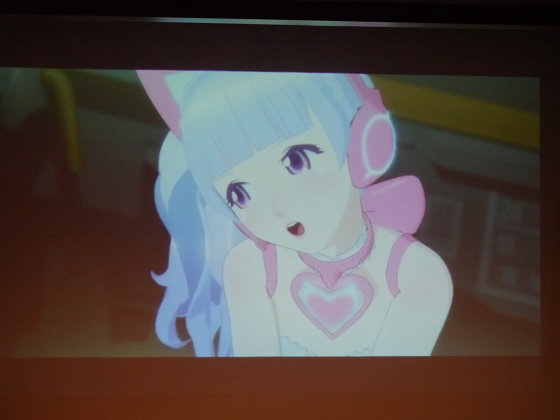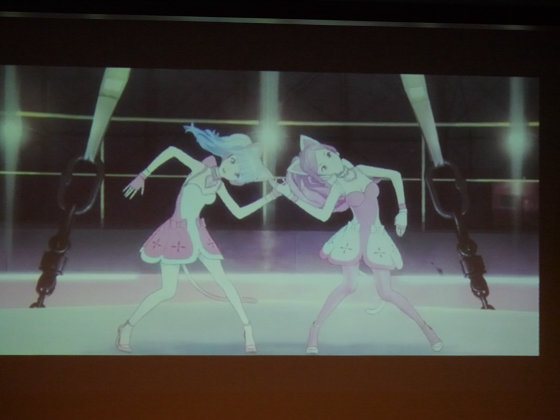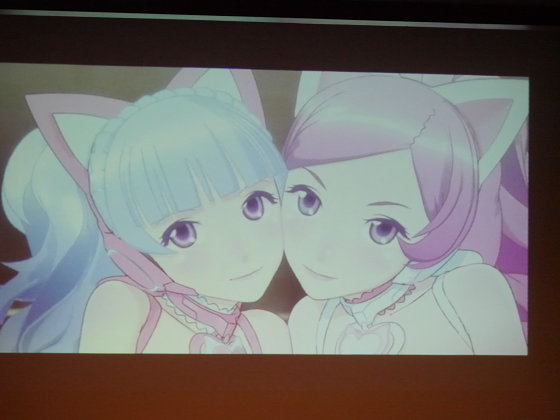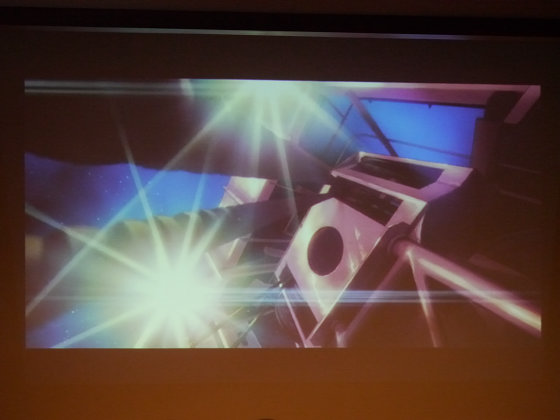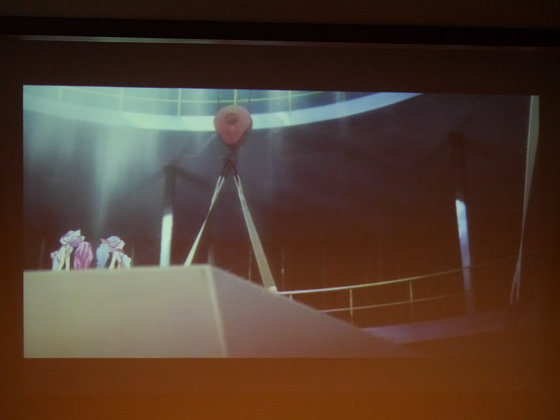 Bottle
It is a factory moe.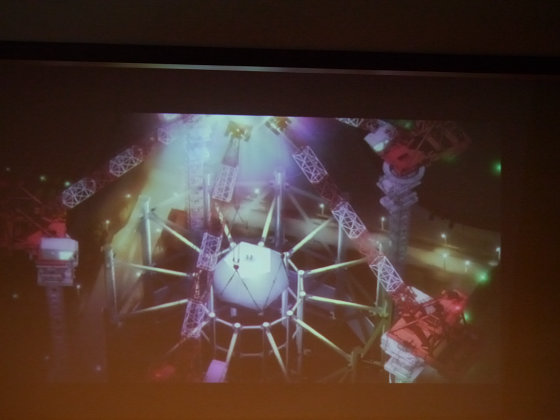 Venue:
(Lol)

Kondo:
I wonder what factory moe is called (laugh)

Bottle
this is"MomochuIt was attached to the choreographer of the dancer of.

Bottle
Although it is a character drawn by a picture, it is a place where I tried to make a picture that makes me associate such as "I feel sorry for this child" or "cute".

Kondo:
I think that I want to go on and on. Shall I go to "Fate / Zero"?

Terao:
I am preparing some. I thought after "making this really OK" (laugh)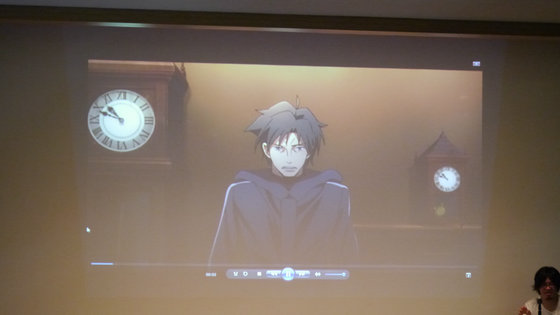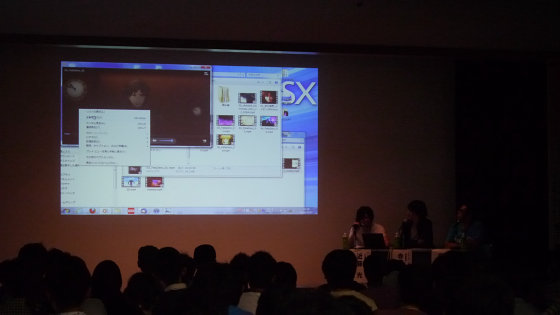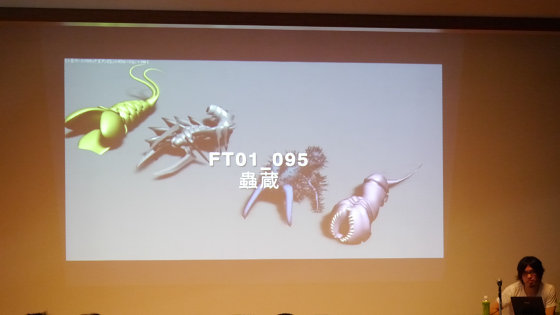 Venue
(Lol)

Kondo:
There was a strange phenomenon that laughter happens when Mr. Yadaya comes out yesterday (laugh).

Venue:
(Lol)

Bottle
It's dark and saved, I really do not like insects (laugh).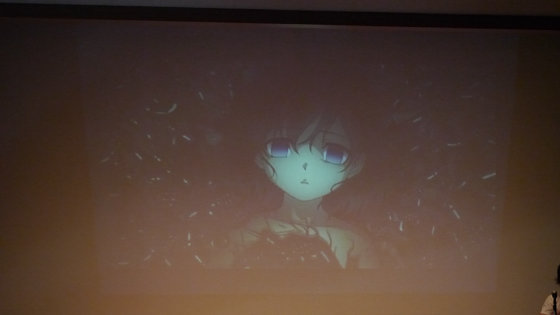 Venue:
(Lol)

Bottle
If I were you, I would like to refuse to do business if I do it (laugh)

Venue:
(Lol)

Kondo:
Well, next.

Terao:
It seems like a monster big battle, but I put power from the beginning and produced it (lol)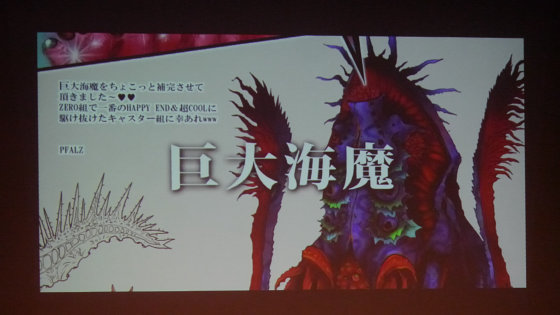 Terao:
I got handed over this picture and I started making it as being told, "I will do this one year later" (laugh). With this feeling, you can move freely. I'm doing things that I can not see properly (laugh).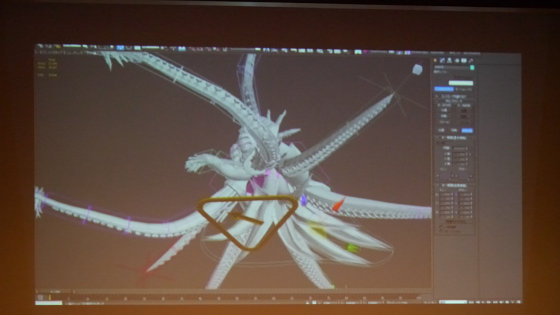 Terao:
And the material will ride like this in a concrete picture. It used to be used for the opening of the second season as it gave a sense of scale.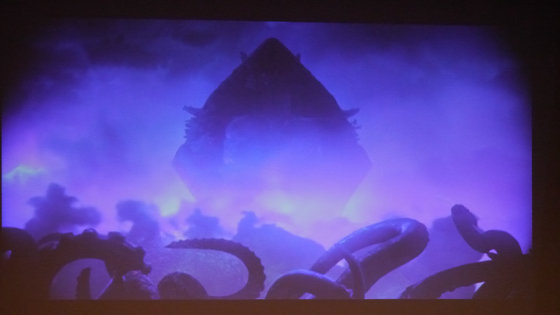 Terao:
Let's go on and on.

Kondo:
It is Berserker.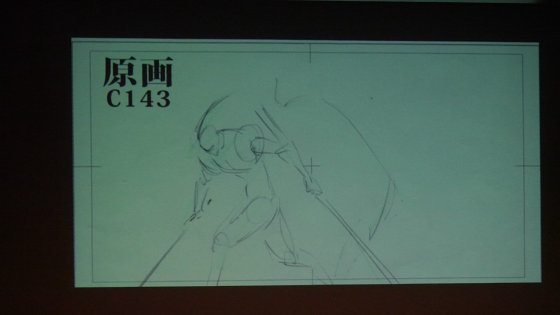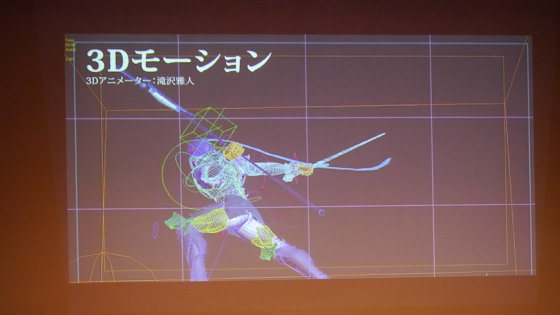 Kondo:
There seems to be a simple impression like "CG = clicking", but in the end, just doing with a pencil and doing with a computer also changed the tools, the things you are doing are actually the same. CG came out as to what to do with a pencil that can not be done with a pencil, so basically it should have been ahead of it. That has become a very convenient one due to technological innovation, which makes it misleading. Take 1 was the best in the era of cell painting. The cell picture is very easy to get scratched, you can always scratch the cell once you shoot. When it comes with grease, grease, etc., quality surely drops. I think that it is the best merit that it came to be able to overlap TAKE as it disappeared. Studio color is not a company that puts out okay (laugh). I'm doing half a year or something when I'm not good.

Bottle
There are also 1 cut six months or so (laugh). In the meantime you can make 2 episodes if it is normal (laugh).

Kondo:
That's right, it is obvious that the line of pass was improved. Recently TAKE was the most repeated, "Empty boundary End chapterThere is a scene where "Both ceremonies" look up at the sky and fight, but Mr. Terao was doing TAKE endlessly, how many TAKE did that? One day saying what TAKE to repeat and leave it, and Terao's hard disk has TAKE hundreds of them in the moment (lol)

Venue:
(Lol)

Kondo:
This process was very difficult. Expression of the face of this expression.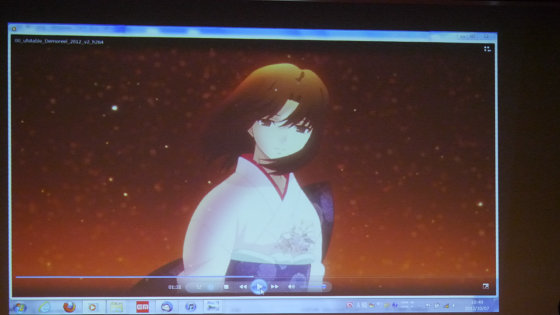 Terao:
I think there is a point of highlight of the eyes, but it snowed on the highlight.

Kondo:
Is not it beautiful? It is like feeling painted with a brush. In the final chapter I tried doing the whole cut because I was going to do a technical challenge endlessly.

Terao:
Then it gets more and more like drawing a picture, and all the arrangement of snow does not have to be at the position where the character called this expression can shine.

Kondo:
That says that we have to repeat TAKE.

Terao:
Snow one by one, "Snow 1" passes through this position properly, here from here "Snow 120" ......

Venue:
(Lol)

Kondo:
There are flowers in the chest. It is a work that should never be done with animation, but I will do pasting and say that we will adjust one frame per frame. Eventually, the last one is shifted by one pixel at a time with people's hands (laugh)

Terao:
Bring it to the most delicious place ...

Kondo:
I was working on endless things. The final chapter was like creating a work of art.

Kondo:
There is "Black ★ Rock Shooter" at the end of "the boundary finish of the sky" and this is trying to do with CG Bari Bali.

Terao:
The expression of the flame of eyes is used as it is with the berserker of "Fate / Zero".

Kondo:
I will go on next.

Terao:
CG and drawing are closely touched on the same screen.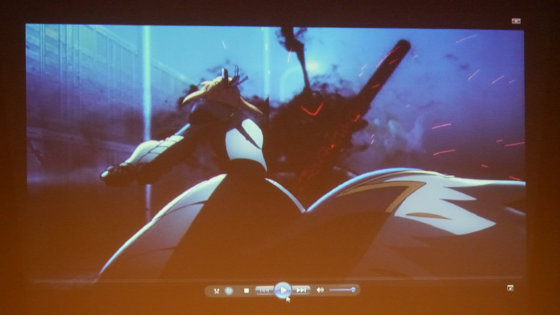 Terao:
There is the first such screen, at this stage CG characters and drawing characters are at the same time. It is a scene where Berserker goes down three steps when Saber cuts. But one is drawing and one is CG. In order to match the timing of the two characters, the animator first makes a rough masterpiece. Make a design document and turn it to CG staff, CG staff will work only Berserker. Since it is a little rough if it is the first design drawing, I will print out all the berserkers made by CG staff next. While watching it, the drawing staff is working on drawing so that Saber fits. That is why it fits perfectly.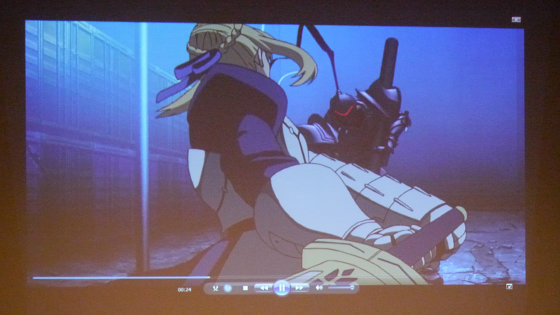 Kondo:
I see. (Laugh)

Venue:
(Lol)

Bottle
Everyone ...... I do not know for a moment what you said ... ... I saw a great thing now ... ....

Venue:
(Lol)

Bottle
To say what is amazing, I thought that the legendary sword can not be seen.

Bottle
Now, we ...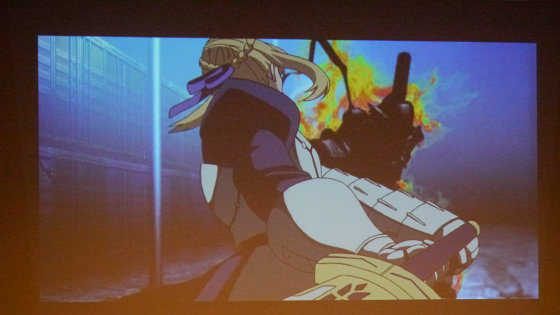 Venue:
(Lol)

Terao:
Although it is completely hidden in the main part, it is painted in painting. I can not see it, but I am there. The existence of this drawing is made use as an influence to the screen once.

Terao:
In the past Saber 's sword and Berserker' s weapon hit the tip of the weapon, but in the case of Saber that spans the V - max, the buttocks ride and the hand is grasping the handlebars. So, if even one pixel is misaligned, hands will slip out of the handle and a gap will be formed.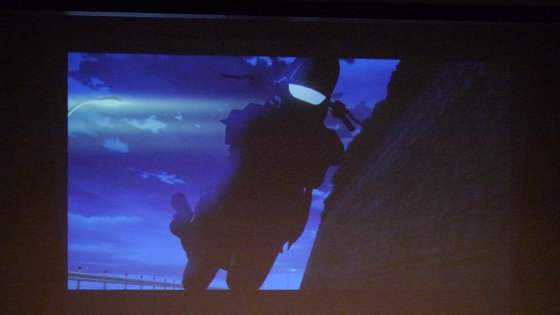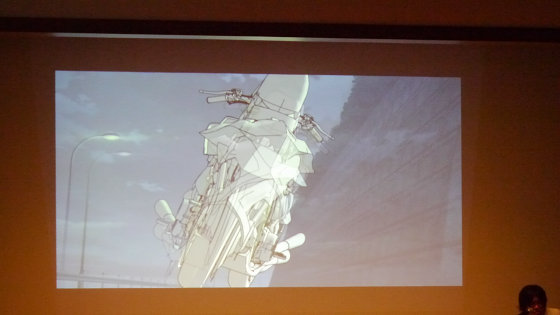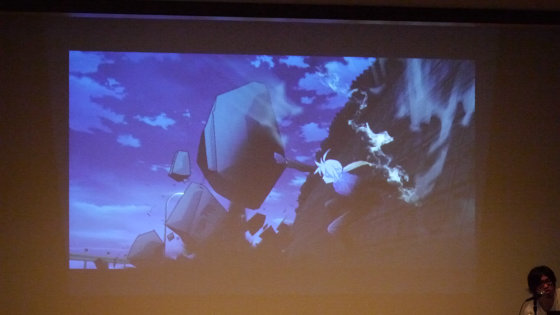 Venue:
Oh……

Terao:
To make it look natural, assimilation staff should be assimilated with the latest attention, and furthermore the finishing staff after the scan will not shift even a bit, while keeping points on and off each pixel at a time, a beautiful line In the event of a misalignment, the shooting staff made everything in order to make a space, once again returning to assimilation to make a perfect picture.

Kondo:
I think that the bike scene of this 21 episode did well as I admire it.

Bottle
Here, I look at the same cut in various variations, in order to make it the coolest cut, I think that it is actually about 50 cuts to actually examine which is the best.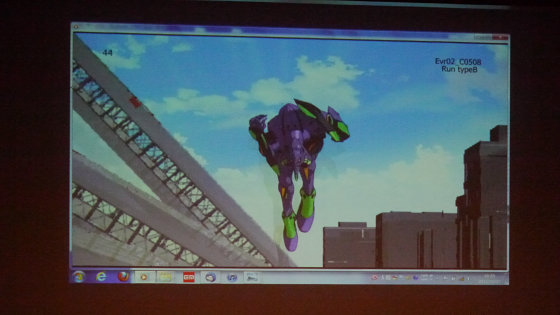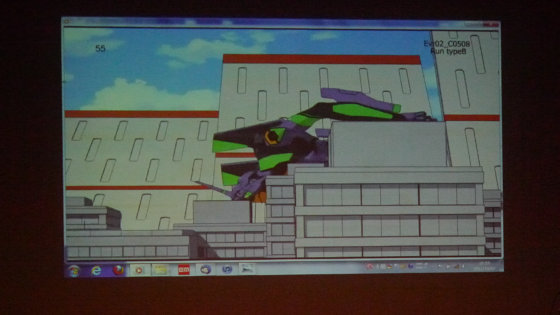 Kondo:
Evangelion of the movie version is basically done with CG, is not it?

Bottle
No, both.

Kondo:
Does not anybody know that the first machine is issued in 3D?

Terao:
Because it is digital data, you do not know which is CG in drawing.

Kondo:
The first machine is actually decky.

Bottle
There are 80 meters.

Kondo:
It's bigger than Gundam.

Venue:
(Lol)

Kondo:
This is interesting if you run Gundam next to you (lol)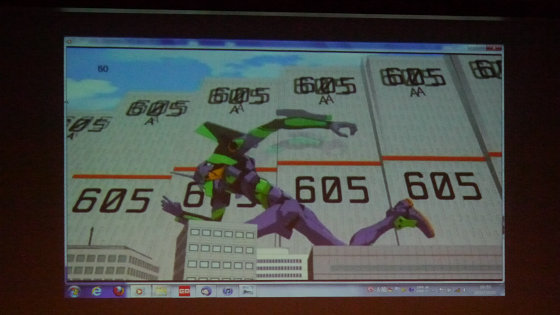 Venue:
(Lol)

Bottle
This is the scene that Shinji is full of Asuka's luggage when she comes back to the room.

Bottle
When saying what kind of work this is doing, this is the state that has come up in drawing, but I thought that something was missing.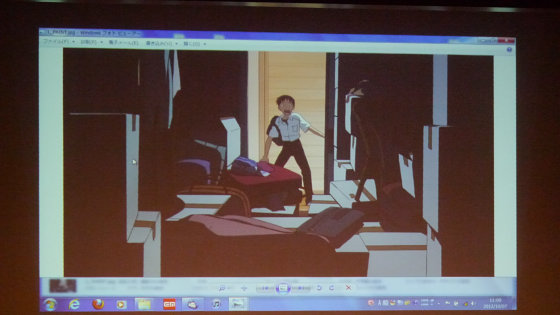 Bottle
So, this is the image to paste. Things in the real world are affixed. It is work of graphic design to do such work, designers are making one by one.



Bottle
There is a tremendous number.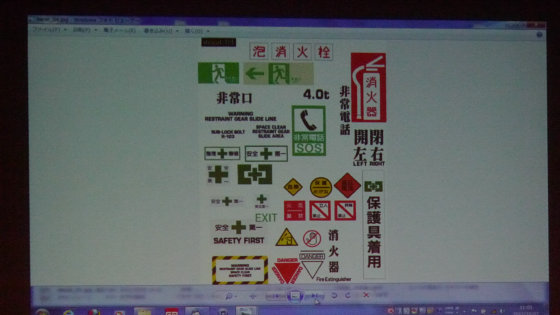 Kondo:
It seems that Animate sells it with a sticker (laugh)

Bottle
There is something like a pattern almost invisible to this background, but this was created when Terao-kun came in. With the power of Terao-kun, it is a healing painting.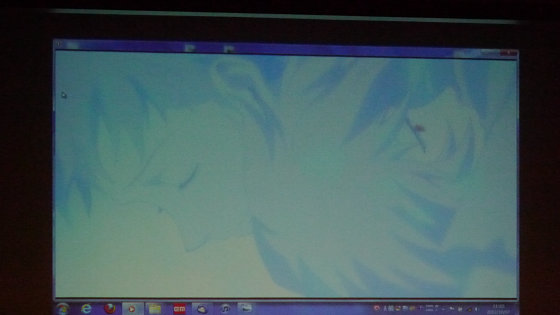 Kondo:
Did you go out for about a month?

Terao:
Yes, last for about a month.

Bottle
Terao - kun is very good at this kind of process, it was saved.

Terao:
I also use 3D software, but at the same time it is called a special effects method ......

Kondo:
I love special effects.

Venue:
(Lol)

Terao:
From director and others, it is told that "You can do it with dry ice," it is certainly OK if you use dry ice on that street certainly there are parts that you can not control but you can make it in real time. If simulation is incorrect physical calculation, it can cut invisible to smoke, but dry ice is a matter of course, but it is smoke no matter how many times it is done. Although it is not the best to do with analog, make it all in the best condition, analog and digital, and make the best one.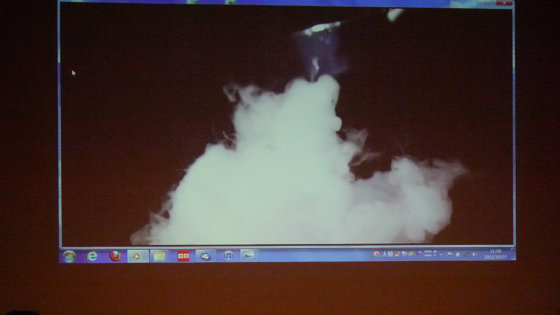 Kondo:
It is making of "the dragon of the cathedral".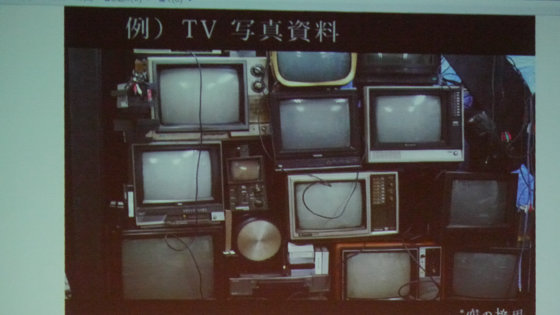 Terao:
I actually made a dent of the cathedral. I will search for something that seems to be so in the temple of the cathedral.

Kondo:
It is not normal at all at all (laugh). I said, "Let's make a dent of the cathedral", but no one will help me (laugh).

Venue:
(Lol)

Terao:
This red arrow is my personal property (lol)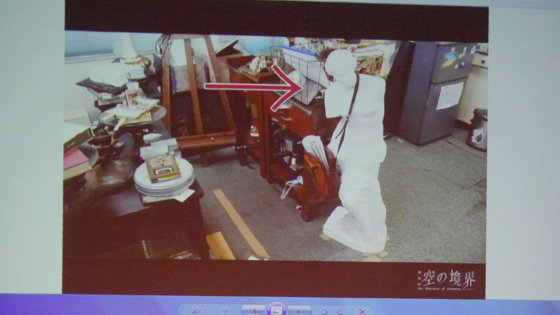 Kondo:
There is a staircase on the upper right, I called this carpenter and made it (laugh)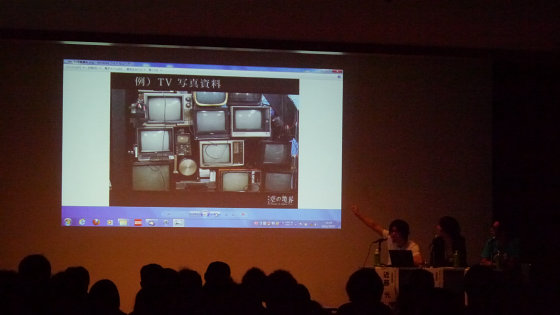 Terao:
You must not move anything for a year.

Kondo:
It is not good to move a plastic bottle for a while.

Terao:
I feel a story in every piece of equipment in this box, but there is something that can express something that this solid image is packed on the screen.

Kondo:
If you like camera, I think that you can understand, but taking pictures with wide angle will make you skyca no matter how many things you have. I will make the picture so as not to become a squaska. It is "boundary of the sky" that I made my best by doing this one by one.

Kondo:
This is the completion screen. I am thrilled. We are making that to make this and making it so that you can tell that you are not making a set. Therefore, I think that it will surely work.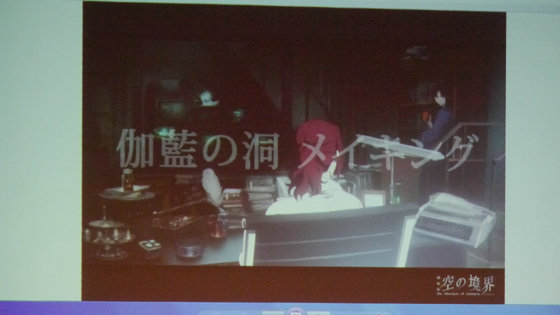 Terao:
It is a gathering of squares with a height 1080 of the horizontal line 920 and it moves finely and it makes me feel inspiration by feeling that everyone who saw it or we are a character or a story. It is the most important thing to born that impression, and I think that it is impossible to ask the means for that. I think that it is important to balance while taking care of while choosing what is best for what you want.

Bottle
Ufotable and studio color are completely different styles, but I think there are two same places. Singular, being a strange studio. Another thing is that we are doing themselves as housekeeping industry or on our own. This is also the case, but actually doing what you think "I do not care" is harder than I imagined. As a result of looking at it, I will be able to do this kind of video, but after seeing it spreads out, I think that it is "wasteful". However, if someone runs ahead and does not precede, a simplified version will not come out. Since it is not possible to make a simplified version first, certainly it is impossible for someone to make a new expression or the like without trying. Although it is possible to make the same picture as the man who saw it manetically or simply, it is probable that if the animation of Japan changes as a protruding studio or individual raises the picture, it is Asia or the world Because the influence comes out, the image will evolve.

Terao:
When you think that you are amazing watching the picture, the person who is making it is actually making a few steps ahead. Because it is only in the field, I think the site is interesting.

Kondo:
Thank you very much.