"TwitSound" that you can upload music files and share with everyone on Twitter and Facebook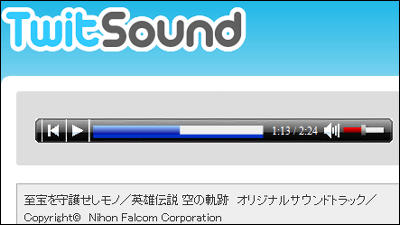 There are various ways to use it, such as announcing works comfortably, uploading demos, giving sound sources to band friends. User registration etc for uploading is unnecessary and can be used easily.

TwitSound | Music Tweet Service
http://twitsound.jp/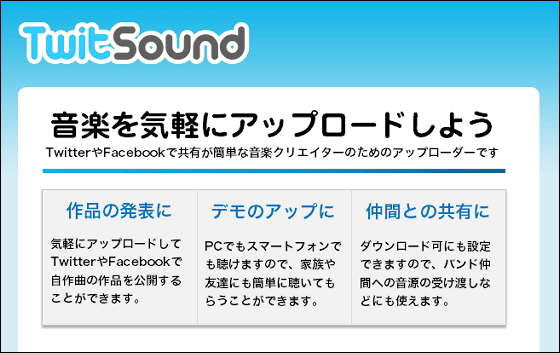 Here is the state that you actually upload and play.

I uploaded music to TwitSound

* The URL that appears in the movie is invalid

When you want to upload a file, first click "Post a sound to TwitSound".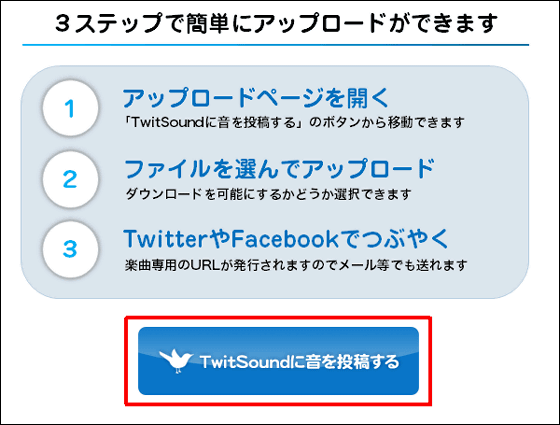 Click "Select file"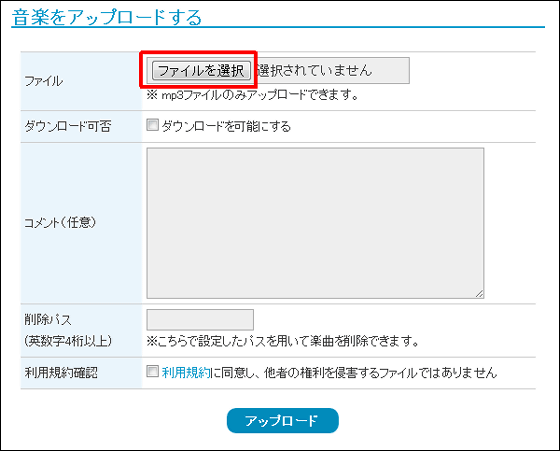 The file selection screen will appear, so select the file you want to upload. Uploadable file size is up to 20 MB.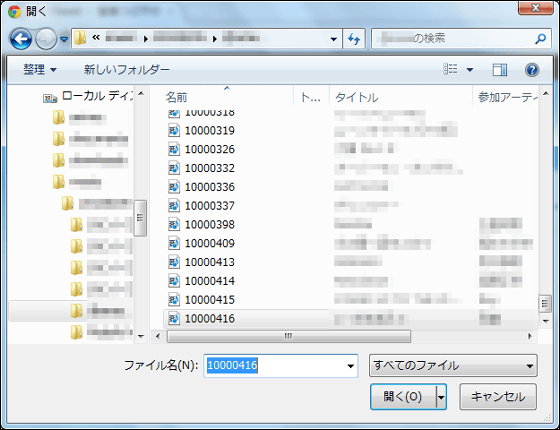 Fill in the necessary information, set the deletion pass, select the check on the terms of service agreement and click "Upload". Just wanting to listen to music, if you do not want to download it, you will only be listening if you do not check "Enable Download".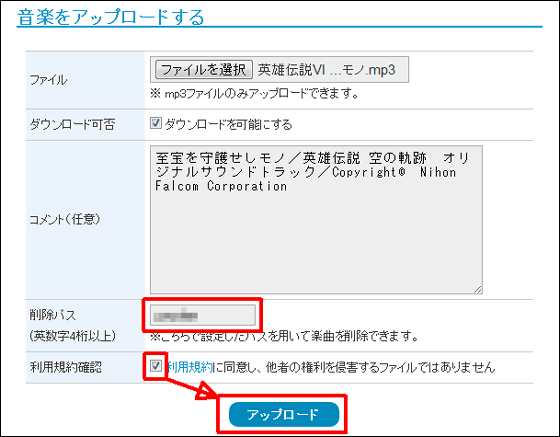 Just enter the set path when deleting.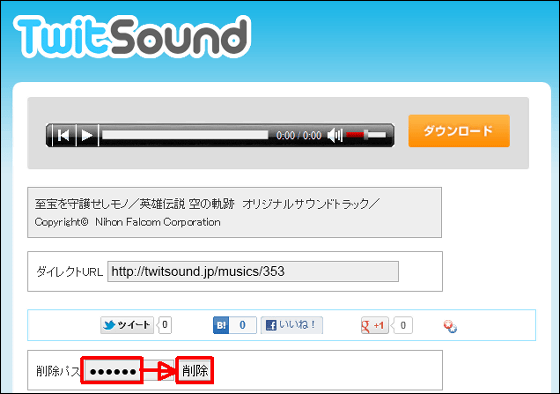 A confirmation is displayed, so click "OK"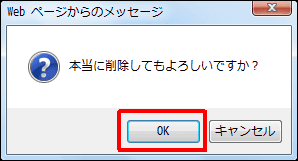 Deletion is now complete