Apple Music web player has appeared, you can play any songs and playlists in the browser by embedding it in the site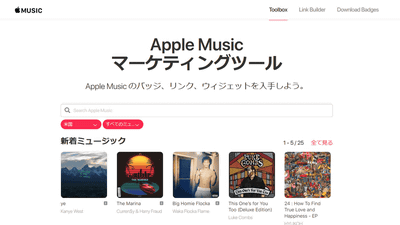 Apple MusicIt was discovered by the user of Reddit, an American bulletin board, that an embedded web player was prepared. Embedding this web player allows you to play any songs, albums, and playlists on your website in the same way as the iOS music app, and the artist easily appeals your songs on your site can.

Apple Music webplayer?: Apple
https://www.reddit.com/r/apple/comments/8o4ra8/apple_music_webplayer/

For example, you can embed the Apple Music web player in the site as follows.


To acquire embedded code,Apple Music's Tool BoxI will do from.

Apple Music - Toolbox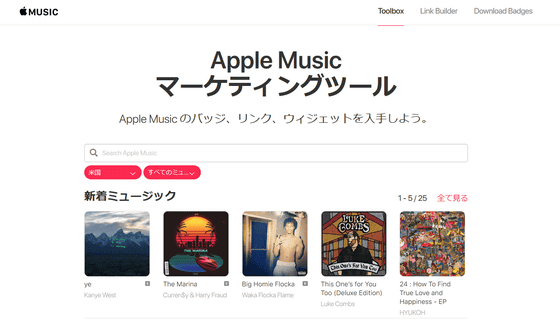 When entering a search word such as artist or genre in the search field, an album or playlist is displayed, so click on the album you want to embed.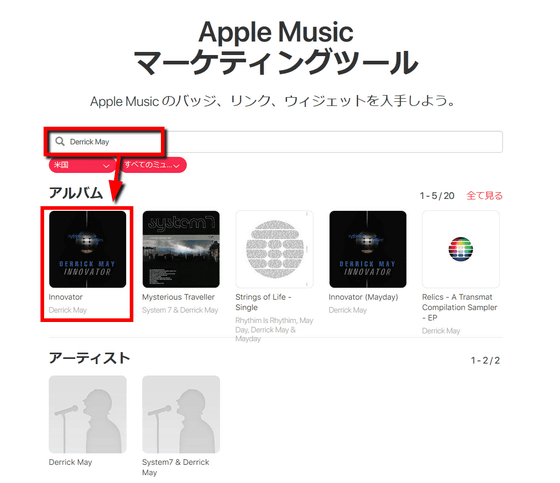 You can copy and paste the embed code displayed at the bottom of the page. The size of the web player can be changed freely.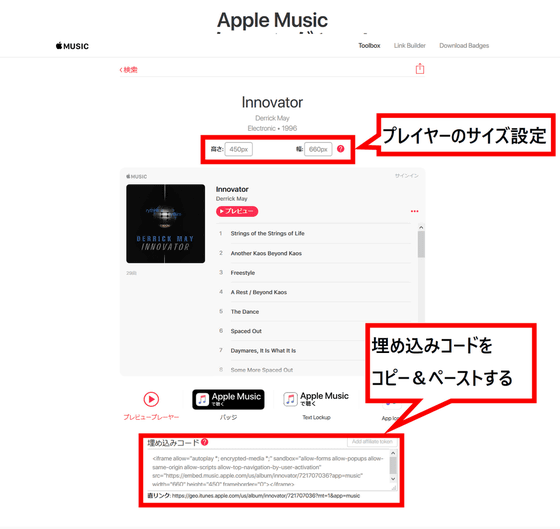 Also, you can listen to the song at full size by signing in to Apple ID that is registered with Apple Music, not just trial listening. To sign in, click "Sign in" displayed in the upper right.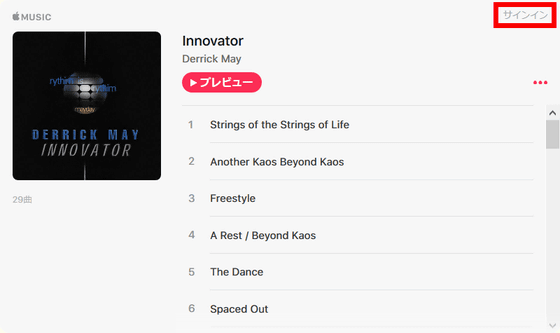 Please enter your email ID and password of Apple ID and sign in.