Apple releases a page that lets you check the status of "activation lock" used for iPhone lost / stolen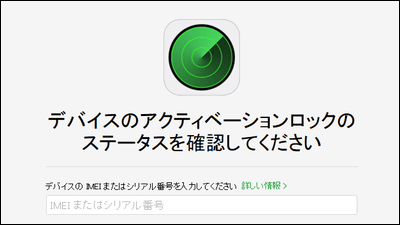 On iOS 7 and later, "Find iPhoneThe function called activation lock has been added. This function is automatically turned on when setting "Search for iPhone", but on my device, Apple released an official page that allows immediate confirmation of what the activation lock is like Did.

Activation lock
https://www.icloud.com/activationlock/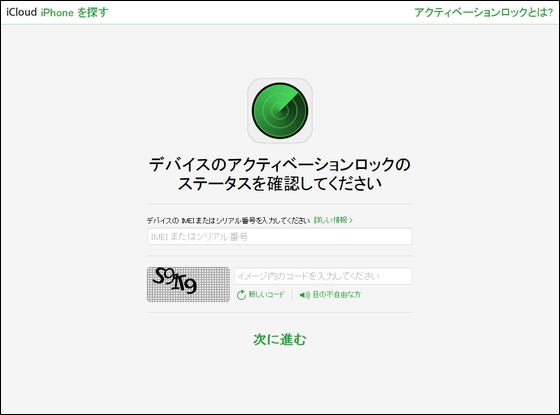 Turning on Activation Lock will try to turn off "Search iPhone" on devices such as iPhone / iPad / iPod touch, try to erase data of device, reactivate (initialize) and use You will be prompted to enter your Apple ID and password. So it will be difficult for others to use or sell devices without permission when devices are lost or stolen unless they even pass through the password of Apple ID.

The page that was released this time can easily check whether such activation lock is turned on or off. For those users who do not know the status of Activation Lock, such as users who purchase iOS devices such as iPhone, iPad, iPod touch or users who use devices acquired from acquaintances, it is now possible to easily check the status It was.

◆ Procedure for checking the status of the activation lock
First, open "Settings" of iPhone, tap "General" → "Information" to display terminal information. "Serial number" or "IMEI" described here is required to turn activation lock on the web page.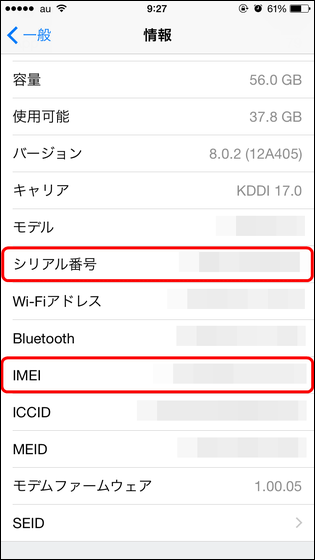 Open the Activation Lock page, enter the IMEI or serial number, enter the numbers and alphabets displayed in the image and click "Next".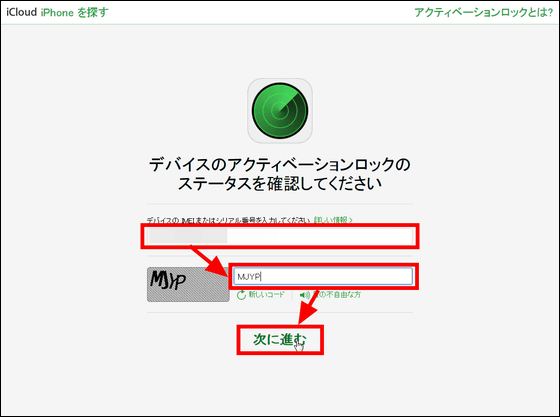 Then the status of the activation lock is displayed like this.



If you buy an iOS device for second hand or purchase it from an acquaintance, check the status of activation lock on the page on this page and set "Search for iPhone" if it is set to prepare for the case It seems to be good.