I've eaten the sparrow of a fushimi-inari specialty and the roasted quail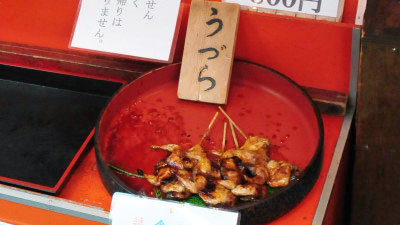 2012 isI went to Fushimi God Shrine to visit the shrine for the first timeAs a matter of fact, I tried choosing a shop offering a special sparrow and quail as it went so far to Fushimi Inari Shrine.

Even in the following articles, sparrows and quail come out as they are as they are, so some people need attention.

In the middle of the approachMeal dishes Ikebukuro".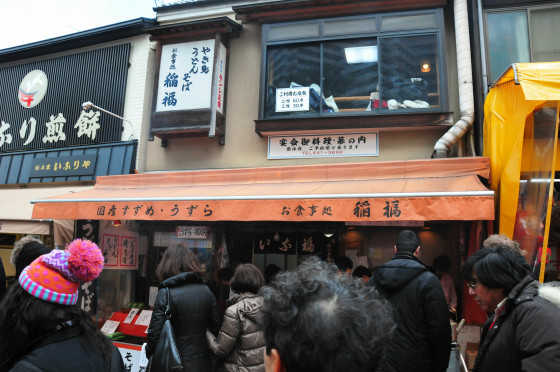 You can bake birds like this at the shop and eat them inside the shop. By the way, this is a quail, one skewer is 800 yen, and the one that is oozing is 900 yen.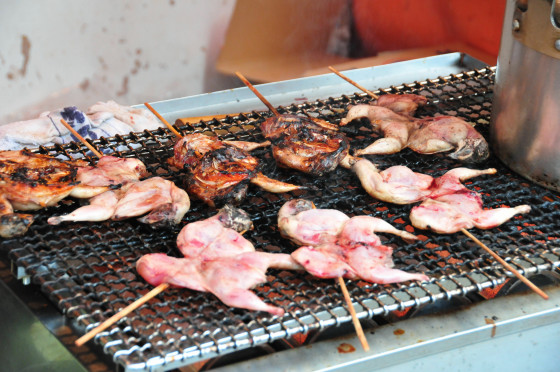 This little sparrow is sparrow, 1 skewer is 500 yen.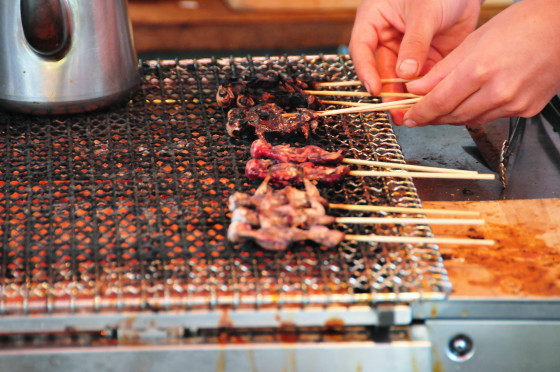 There are menu of sushi etc. besides yakitori. Ali only for Inari, something like sushi is nothing.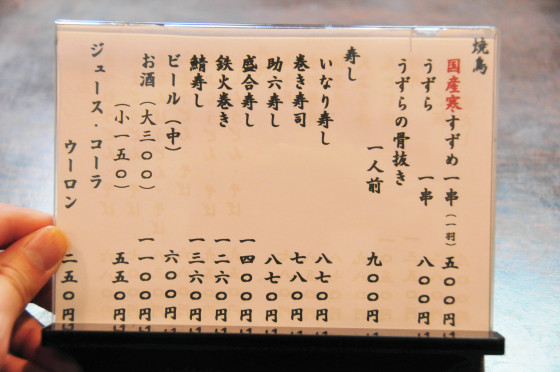 Sparrow is smaller than adult 's fist.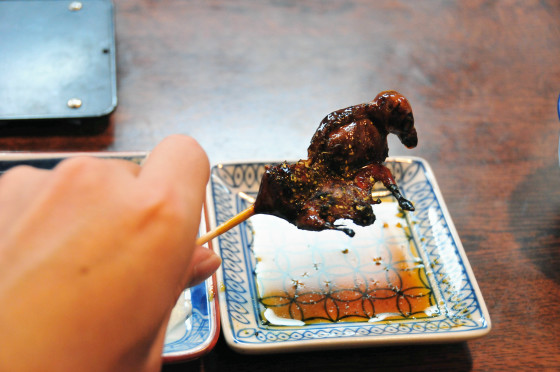 Although it is a round roast as it is, the bone can softly eat whole body. However, because my body is not firmly attached and it is not because there is no grease, it is like "I see, it is such a thing ... ...."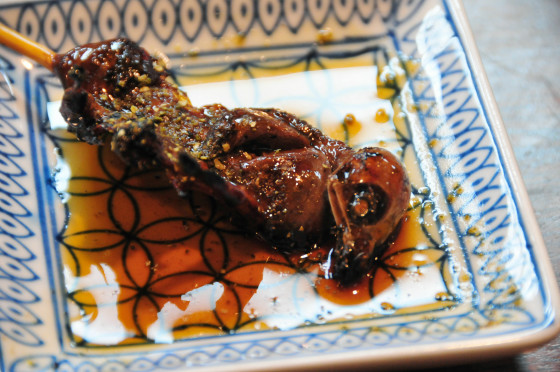 One quail was slightly larger in size so it was cut and came out.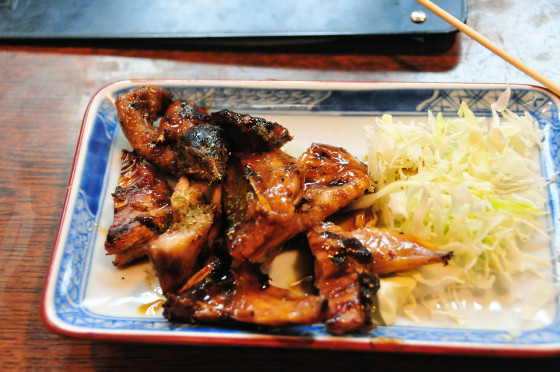 I will get ... ... Before chewing thoroughly into the mouth, it is better to check if there is a big bone.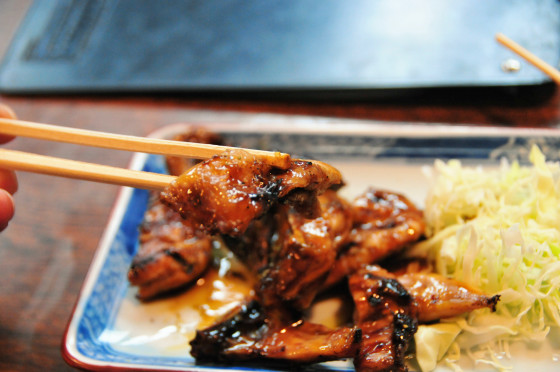 Because it is very hard, I can not eat bone with the bones like a fish bone. Moreover, the amount of the body is less than bone, and you have to eat it ashore. If you are going to eat, you should have asked for boneless from the beginning ... ....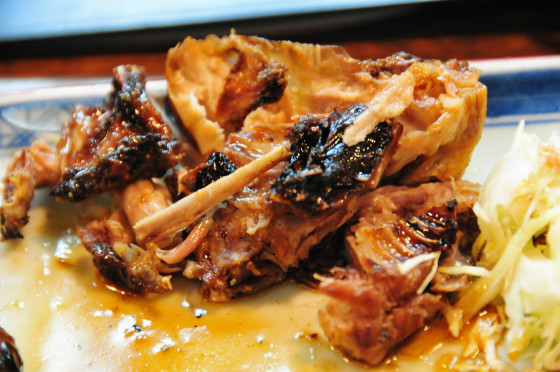 In addition to this bamboo grass, there are several shops that are serving sparrow's yakitori in the same way.

On the way back, I arrived at Fushimi-Inari station of the Keihan Train. Although it is somewhat farther from JR, the shops are continuing to the station all the time, so it is very quick to walk while watching around here.