"FinFly ISP" disguised as update and installing remote monitoring software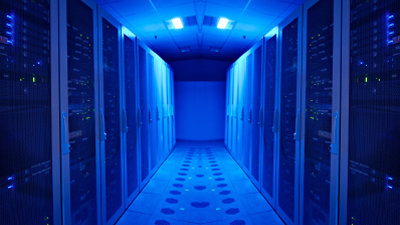 ByGeertbro

It became clear that a lot of software to do anything to send monitoring software was made clear, but among them, this "FinFly ISP" got on the server of the provider and looked like a software update It is intense software that sends remote monitoring software.

This is a new project by Wikileaks that allows companies searching for companies selling systems to monitor and tapping various people for the government, police, military and information agencies "The Spy Files"Gamma" which is one of the companies listed in the company, PDF files and movies for actual presentation are released.

The Spy Files - Remote Monitoring & Infection Solutions: FINFLY ISP
http://wikileaks.org/spyfiles/docs/gamma/297_remote-monitoring-and-infection-solutions-finfly-isp.html
http://wikileaks.org/spyfiles/docs/gamma/309_remote-monitoring-and-infection-solutions-finfly-isp.html

Software like FinFly USBIf there is, you can remotely monitor the PC just by inserting the USB memory, but it is not possible to insert the USB memory into all the PCs you want to monitor. FinFly ISP is the idea that what you should do to remotely monitor a machine far away and remember to do it ... ... so that if you use the Internet you should always step in to a provider you go through.

◆ FinFly ISP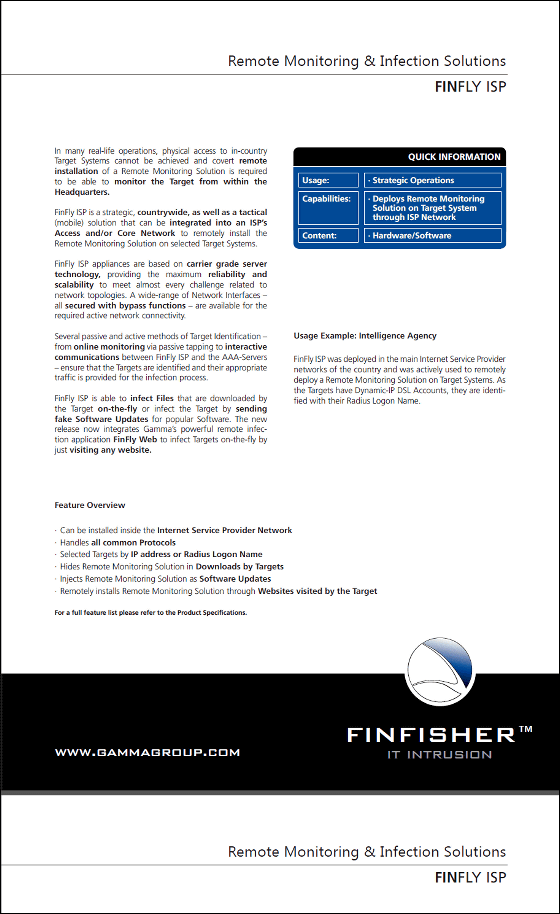 Product features,
· Installable inside the ISP network
- It can handle all common protocols
· Target can be selected by specifying range of IP address or logon name
· Conceal remote monitoring solution to downloaded file
· Install remote monitoring solution pretending to software update
· Install remote monitoring solution via website
The point.

Image of strategic development.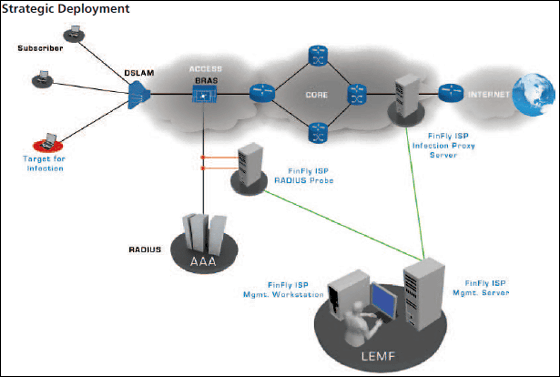 This is an image of tactical development.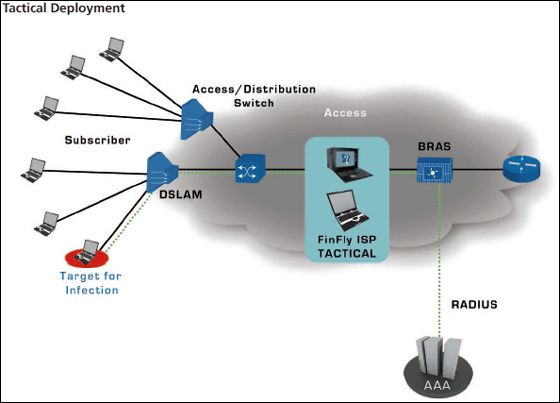 It is fairly straightforward to see the image when actually operating. First, we installed FinFly ISP in the core network of ISP.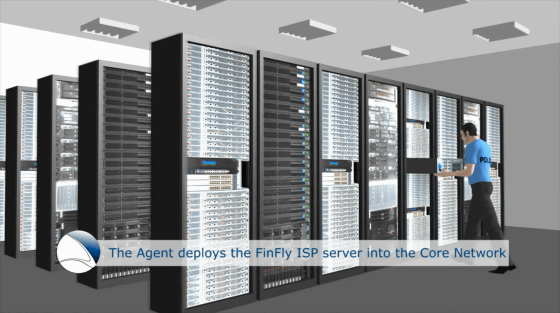 FinFly ISP will analyze the network to facilitate target identification.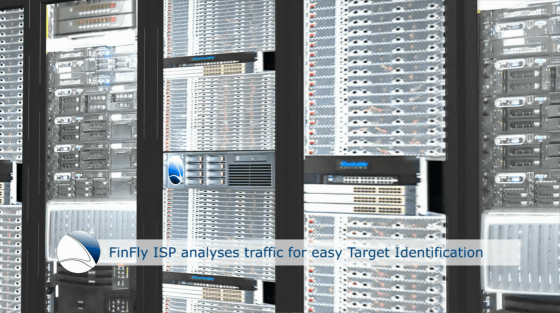 The goal thus connects to the Internet at home.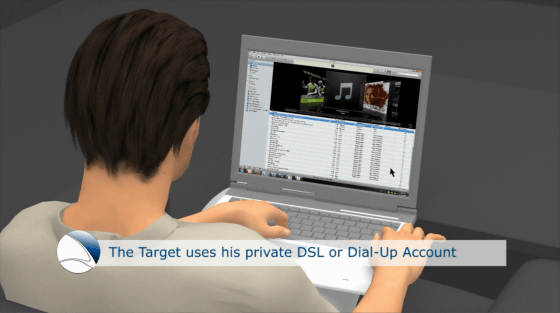 Notice of iTunes software update came out there. When I update it with this ...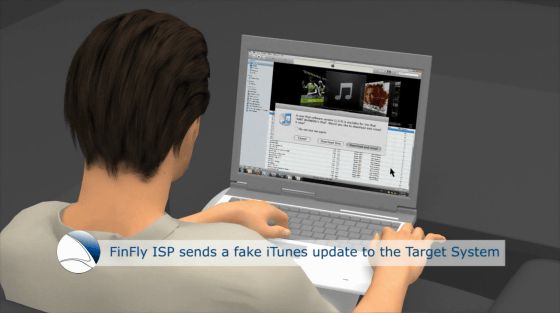 The investigation headquarters is supposed to be able to make full access to the goal.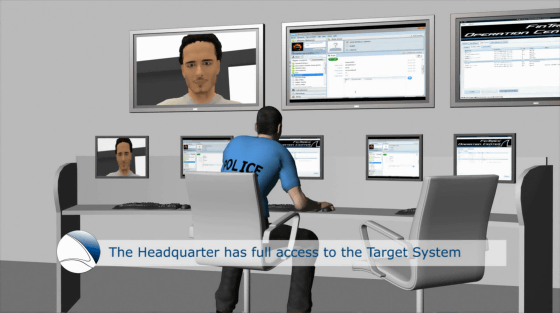 Incidentally, the specific equipment names to be used are also mentioned.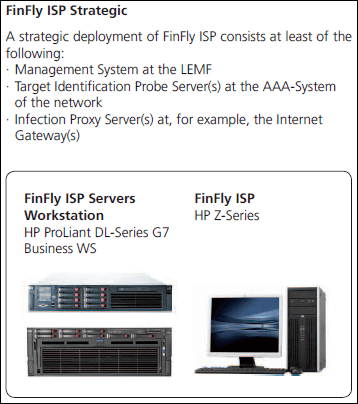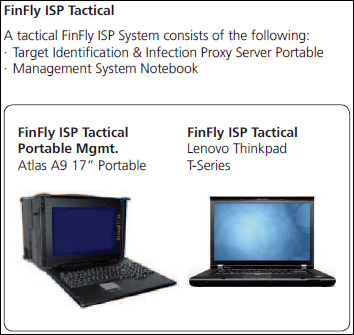 As long as you are no longer connected to the Internet you can not escape.