Doraemon playing with Peu and Tsuta and Nobita and empty ground clothes, reproduce the door everywhere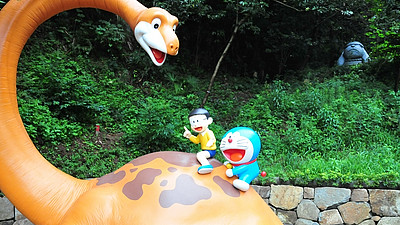 Kawasaki-shi Fujiko · F · Fujio I museumThere is a large outdoor space on the 3rd floor of the hotel.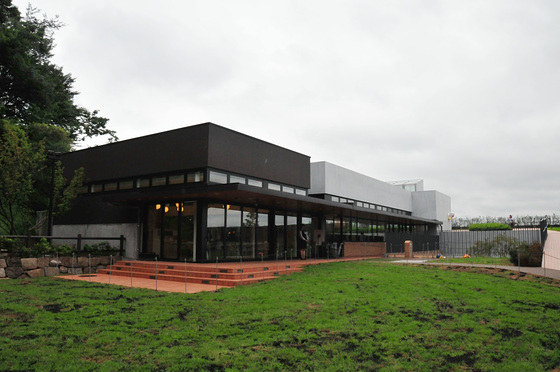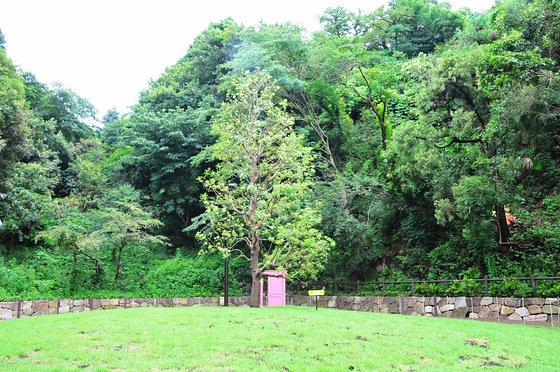 This is a scrap. It is regrettable that you can not enter.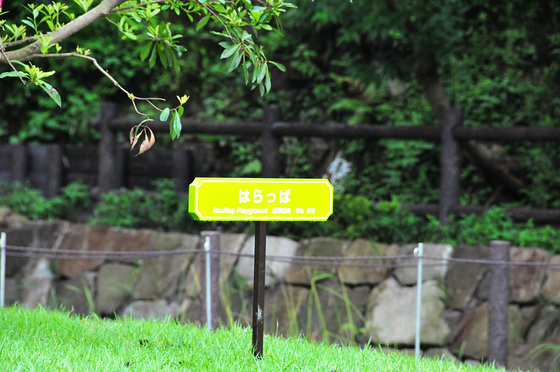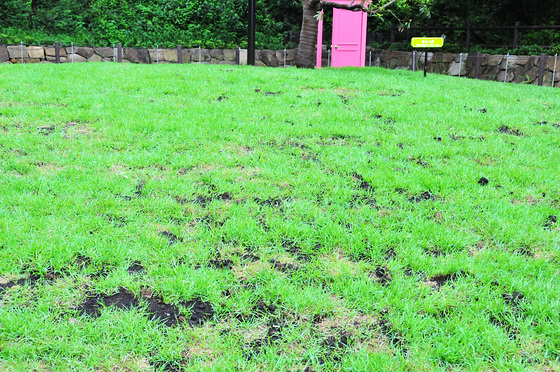 Nobita and Doraemon who got on pea support. It is like a scene of "Nobita's dinosaur".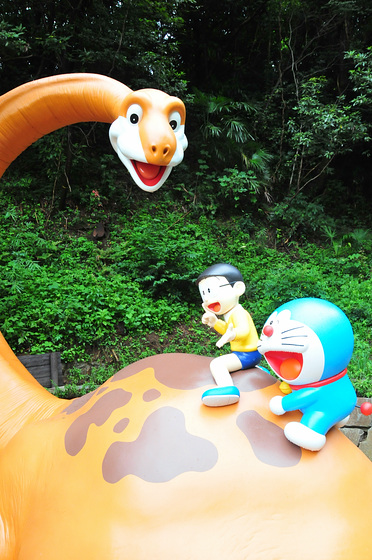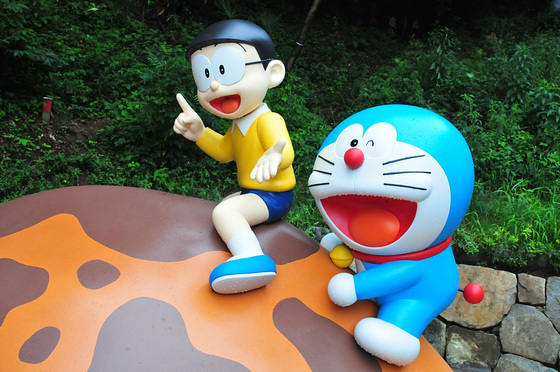 Pretty cute pea aid.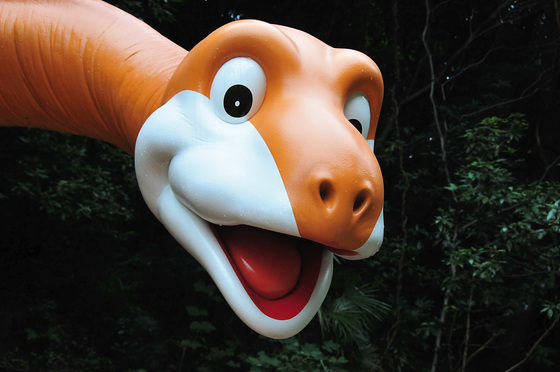 To stand behind it quietly ...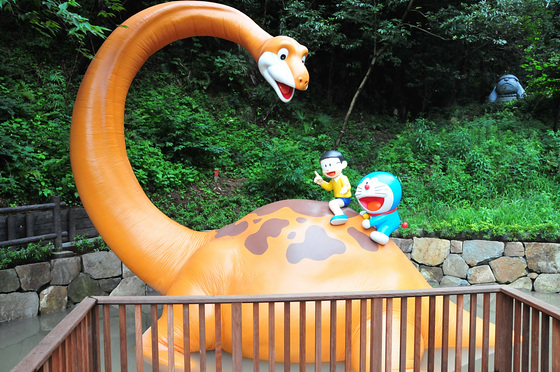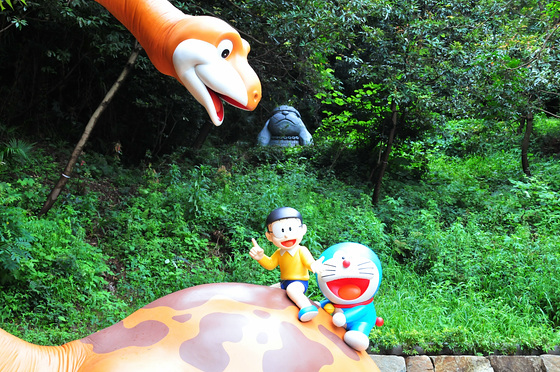 The giant statue of Bauwanko Kingdom, which appeared in "Nobita's Majestic Evil". It seems that they are watching the museum here.



A door placed anywhere in the door.



Just looking at things is just a pink door, but there are not so many items filled with dreams.



What is in the shade ...?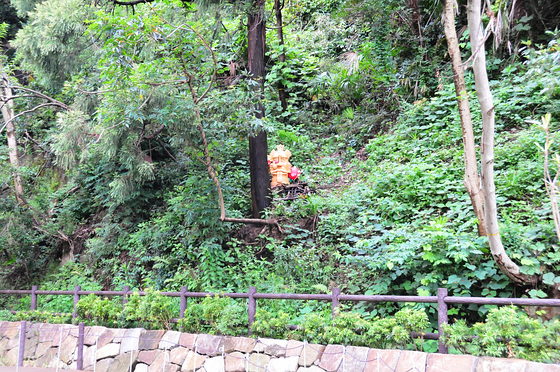 It is "Jungle blackbeard". A book was published as a book in "Fujiko · F · Fujio Kaishu Daisuke" in 2010, although it was a phantom work such as comics being out of print for a while.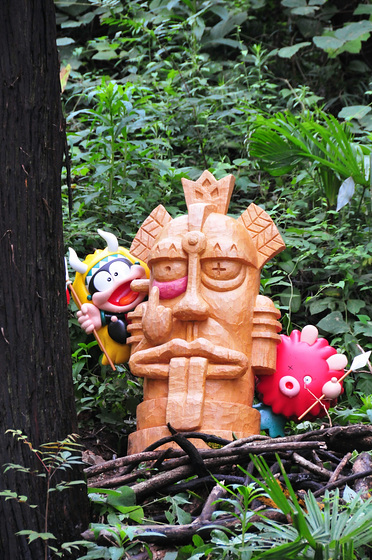 Doraemon who had a bit frightening look is standing ......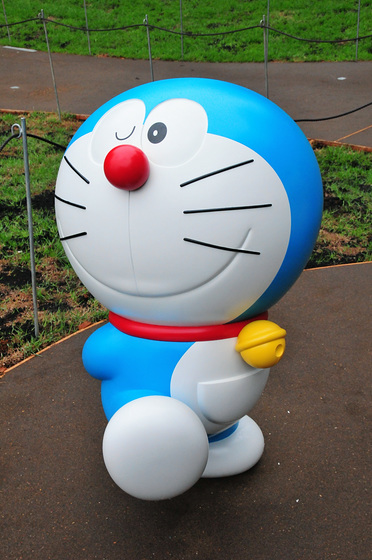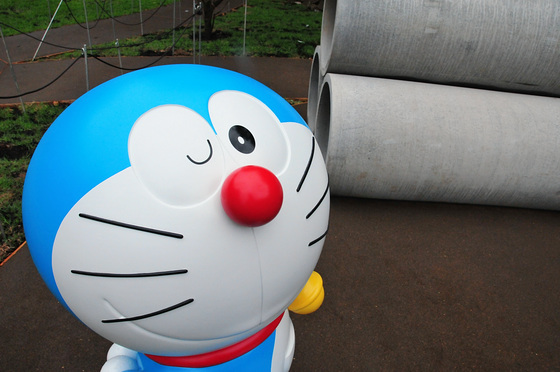 Familiar with "Doraemon", in front of the clay pipe of the vacant lot.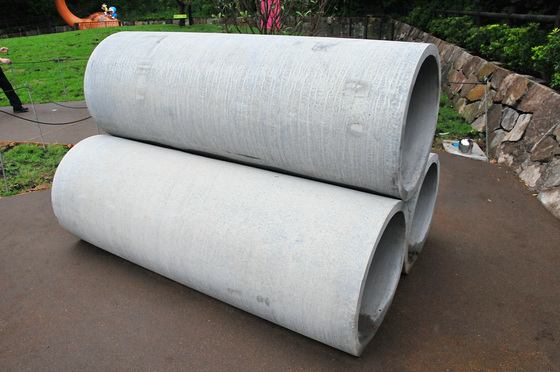 Although it is hard to come across the plaza in which these three clay pipes are rolling in reality, the place where Doraemon gathers is a vacant land with this clay pipe.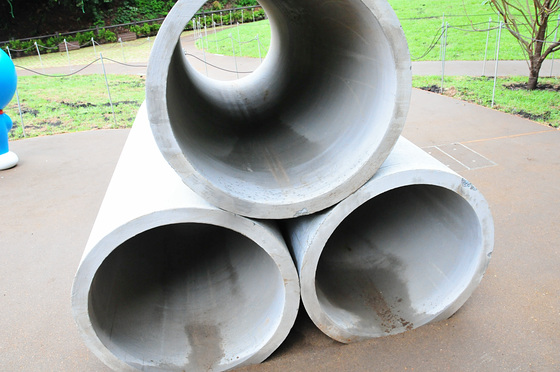 Inside the clay pipe is marked "Nobita" "Doraemon" "Dorayaki". Is it the usual position?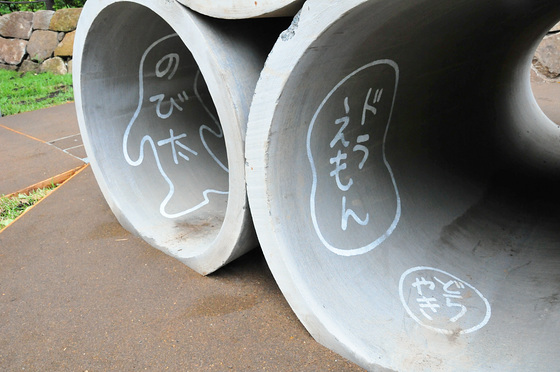 Henohenomoheji. I thought what the work was for a moment but this seems to be a little play by the museum.



I turned my eyes towards the other side, probably something hidden somewhere else.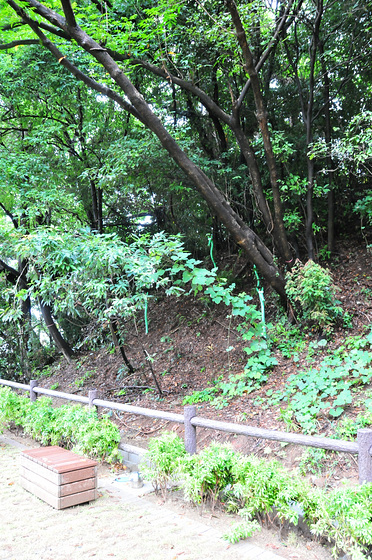 I found a green object in the bamboo grove.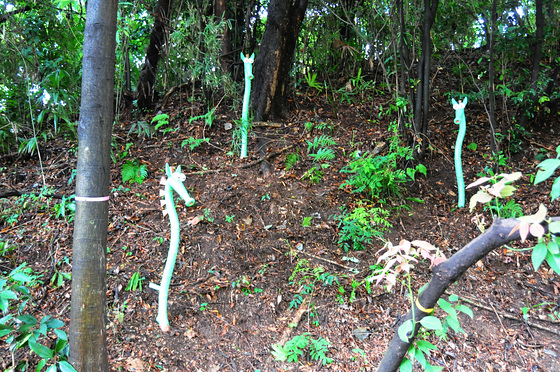 It is one of secret tools "Umatake".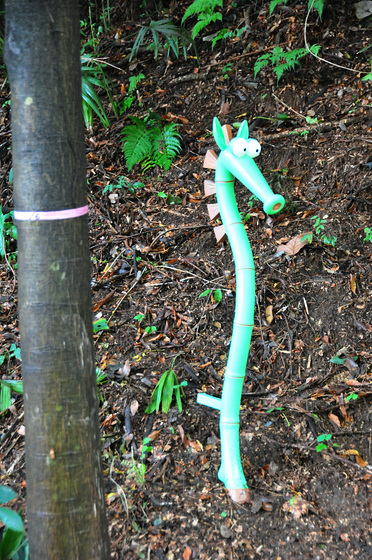 Because it is a living thing, not a stalk in the form of a horse, it is quite difficult to get on.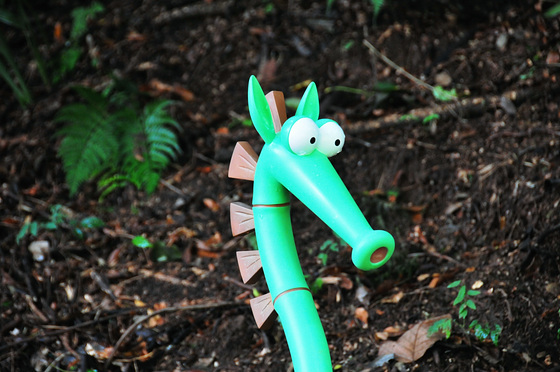 Perman numbers 1 and 2 were off here.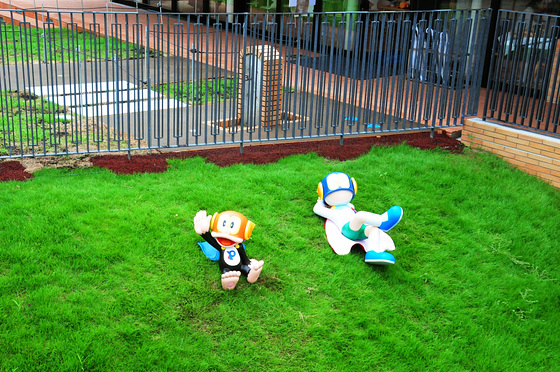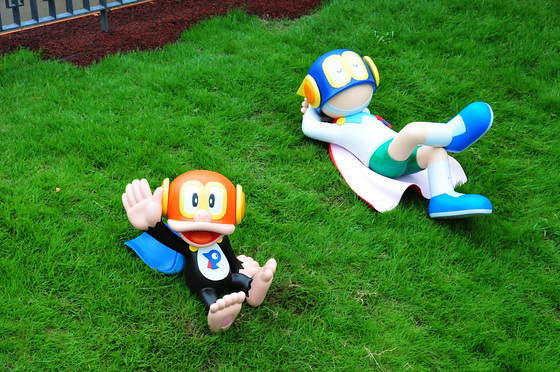 Perman 2 which responds to visitors by raising their hands.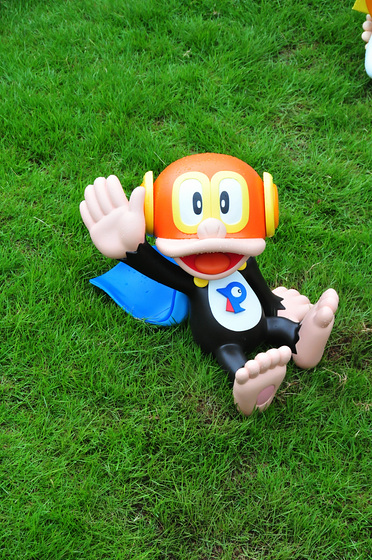 Perman 1 seems to be taking a nap.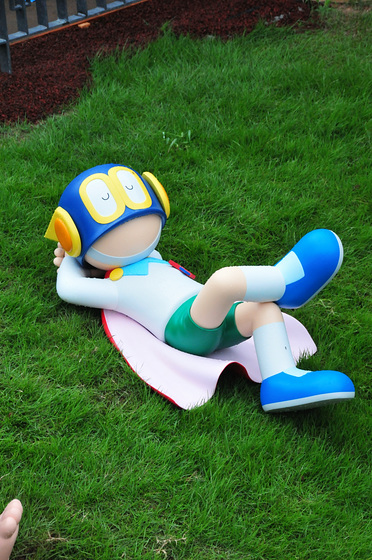 From the wall here Okake's Q Taro jumped out with Ojiro.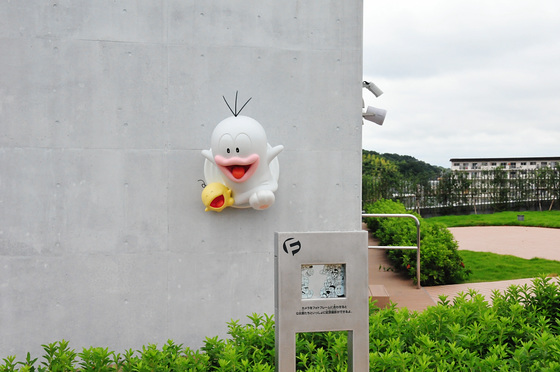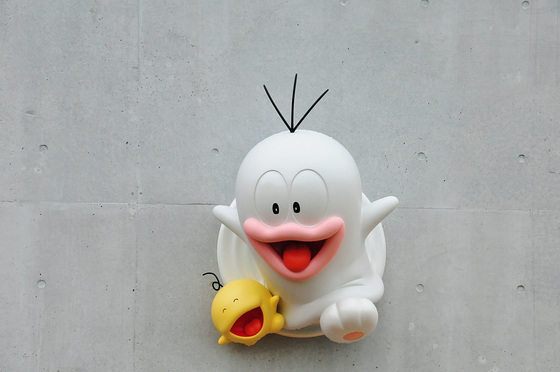 This wall is a shooting spot.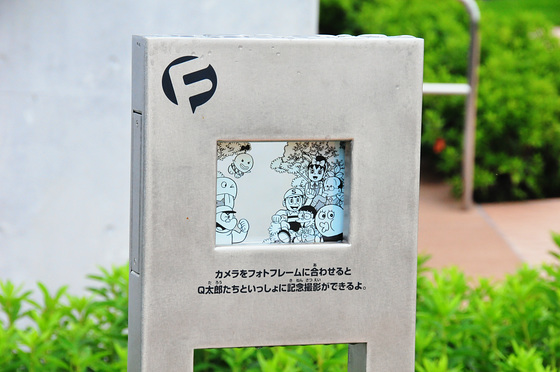 By aligning the camera properly, you can take pictures with Q Taro.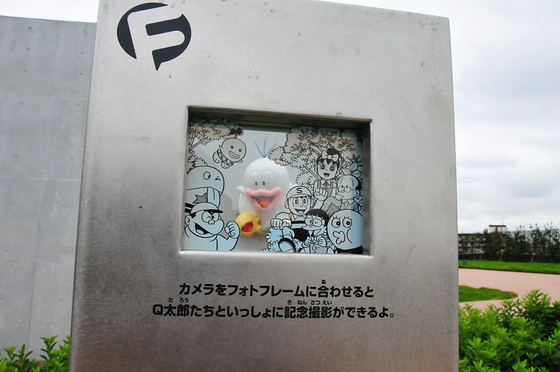 I saw the direction of Mukogaoka amusement park station from the 3rd floor of the museum. There is a station beyond the life seen in the center and Daiei. There is a shuttle bus from Shimodo station, but it is one way to get on from the Mukogaoka Yakuen Station to the "Fujiko · F · Fujio Museum" bus on the Tokyu Bus / Kawasaki bus. Also, it is less than 20 minutes from Mukogaoka Amusement Park station and Onukawahara station on foot.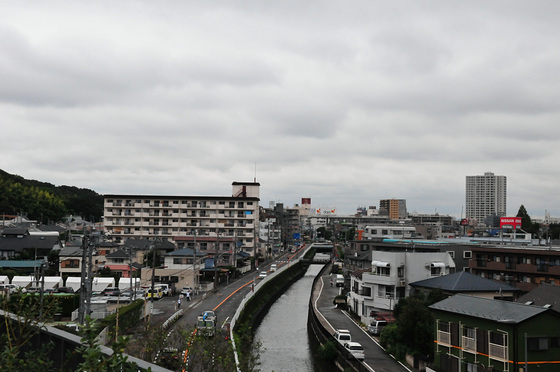 Kawasaki-shi Fujiko · F · Fujio I museum
http://fujiko-museum.com/

· Next article
Doraemon's raw manuscripts and three-dimensional colonists and other fan-casting exhibits Various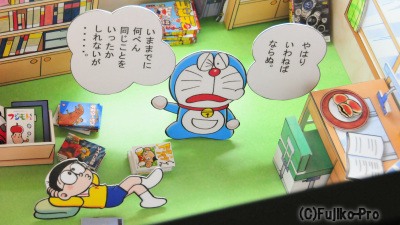 © Fujiko-Pro