Visit report of "Kitaro tea house" full of Gegege no Kitaro's character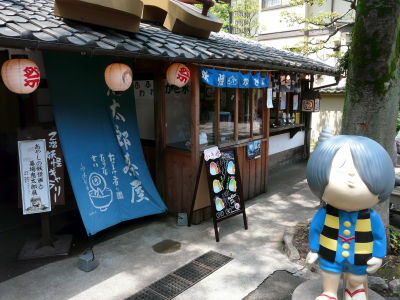 Mr. Shigeru Mizuki known as the author of Gegege no Kitaro is from Sakaiminato city, Tottori prefecture. Therefore, in Sakaiminato cityMizuki Shigeru Memorial HallYaMizuki Shigeru Roadthere is. But what is named after Kitaro is not only in Sakaiminato, but also in Chofu, Tokyo, where Mr. Mizuki lives for over 40 years.

This time we went to 'Kitaro tea house' in Chofu shi deji temple.

Kitaro Chaya Chofu City Shinkaiji
http://kitaro-chaya.jp/

To Fudaji Temple will be headed by bus from Keio Line Azagaigaoka Station / Chofu Station, Chuo Line Mitaka Station / Kichijoji Station. Going to the nearest 'Fukaji Temple' bus stop is the Keio bus 'Fukaji Temple' from Azaigaoka station or Chofu station. This time we headed from Chofu station, but a bus that Kitaro painted was arrived just waiting for a bus to Sendaiji.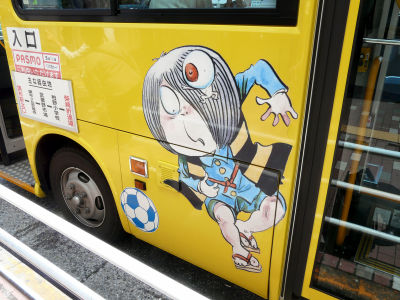 This bus is not a bound for Sendai, but a community bus that connects Chofu Station North Exit and Shibasaki Turnaround. In addition to here, it is operated on three routes connecting the Chofu Station South Exit - Uchida Poyo Station North Exit, Sengawa Station - Shirayuri Women's University - Sengawa Station Mega Hill circulation.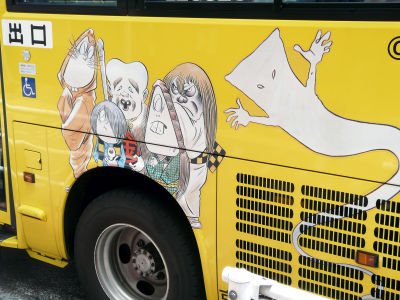 Kitaro is supporting FC Tokyo.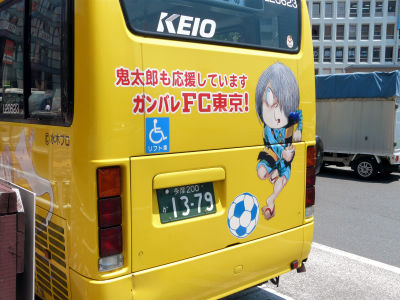 The climb of "Kitaro tea shop" that you can see as soon as you get off the bus stop.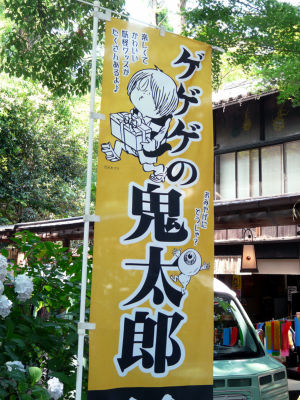 The whole view is like this.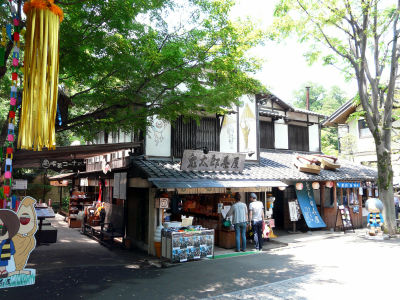 Commemorative photos can also be taken.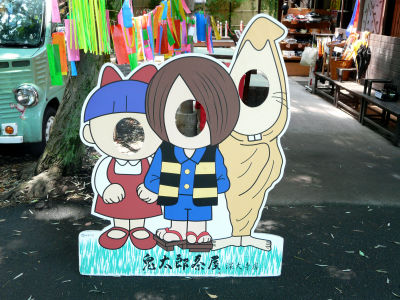 There are youkai on the roof.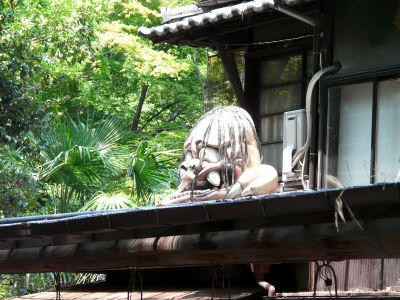 Kitaro car. Headlight is becoming the eyeball of the eyeball father.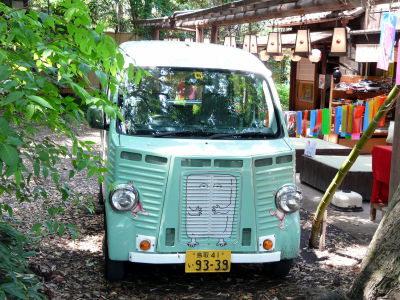 Kitaro singles are on the side.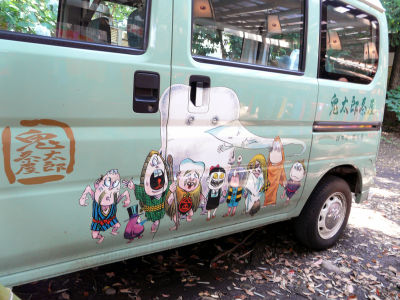 Hanging lantern basket of Oyado Oyaji sign.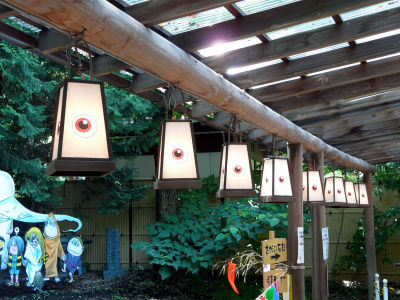 On the wall are Oyadama Oyaji, Kitaro, Mouse Man.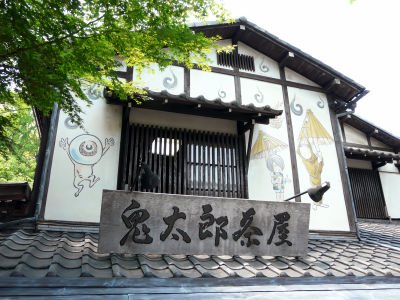 Kitaro stood in front of the store.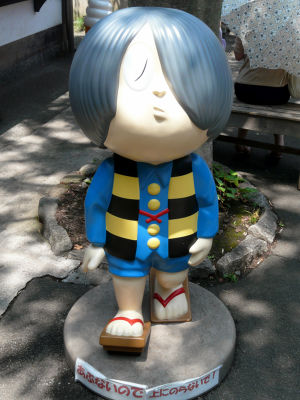 Huge remote control getter. If you eat this, any monster you think will be a blow.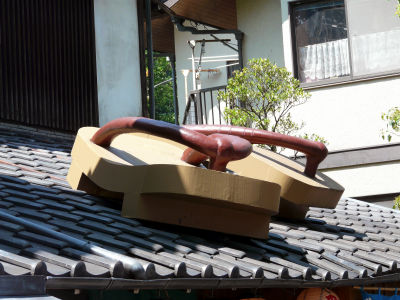 On this side, shaved ice was on sale.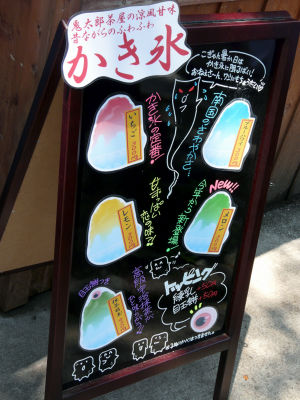 Sales space. Besides T-shirts, there are various books, foodstuffs, stationery and so on.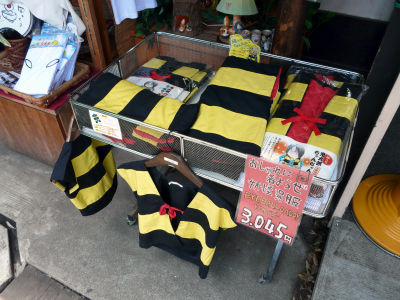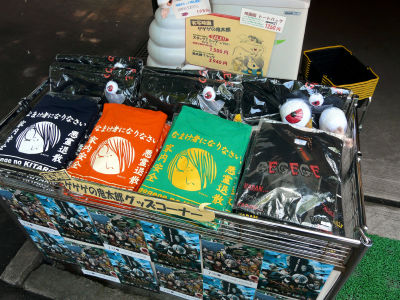 Also advertising the movie 'Ge Gege no Kitaro'.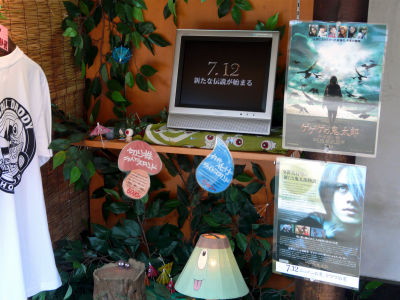 This time I decided to have sweetness inside the store.



The menu is also stark.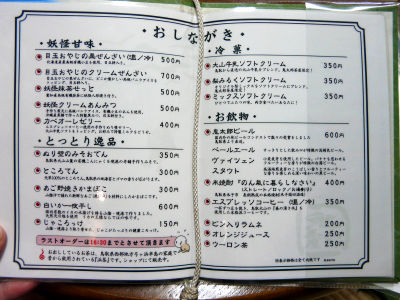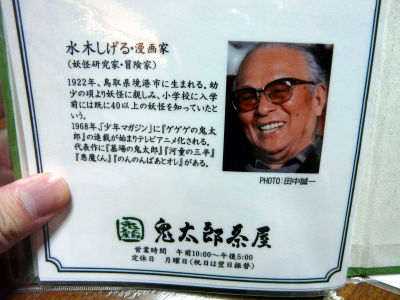 Kitaro that was also in the shop. Behind it is ...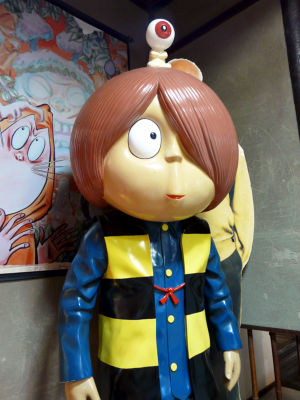 Mr. Shigeru Mizuki's panel.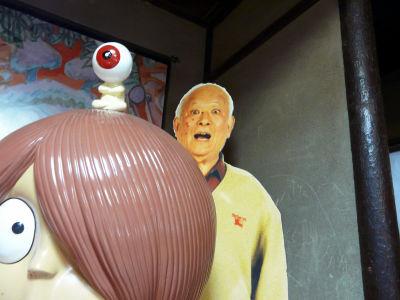 Other figures of youkai were lined up.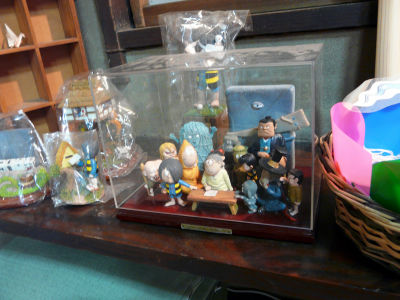 A colored paper by Mr. Mizuki.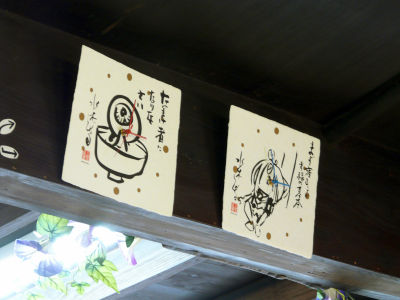 This is a novelistNorihiko KyogokuAnd a cartoonistDaijiro OtoColored paper.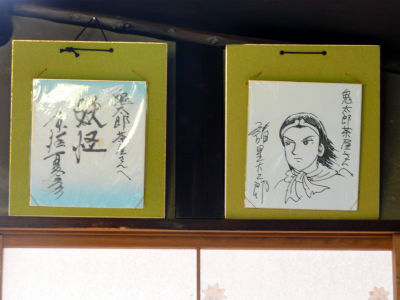 "Eyeball father's cream Zenzai"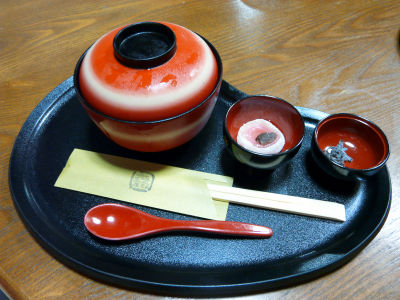 This is the eyeball father's eyebrow rice cake.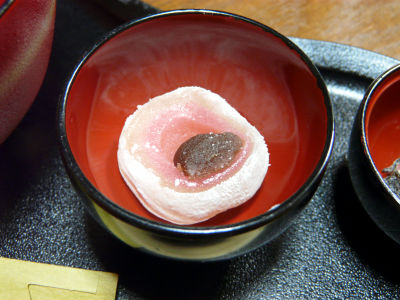 Chestnuts with ice cream in it.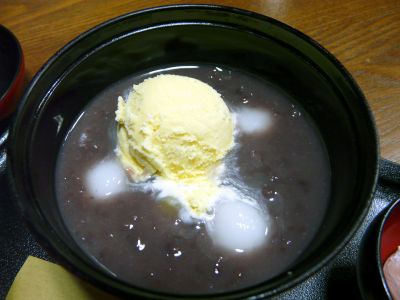 I will put a rice cake inside my sphere. Chestnuts are also contained firmly, you can feel the sweetness stronger when you eat while sipping occasionally kelp. People unnecessary for ice cream can order "Eyeball Father's Chestnut Zenzai" OK.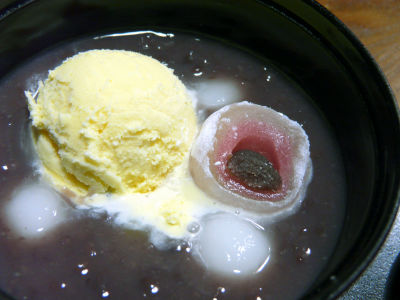 "Yokai matcha set"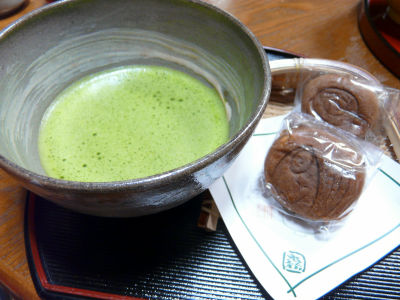 Kitaro and eye-catching father's doll baked accompany me. Matcha is tightly bitter.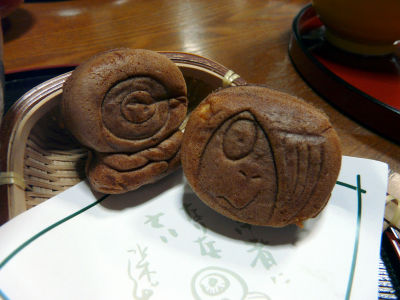 "Youkai Cream Anthony"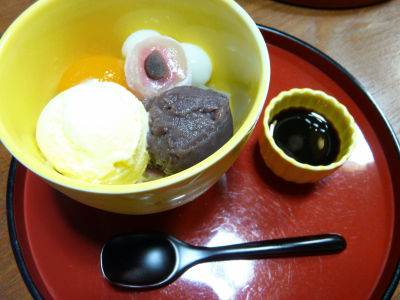 I will eat it with black nectar. Ice cream, bean paste, black nectar and those who love sweets are irresistible dish. Truly it was too sweet to put honey over anko and it was a failure.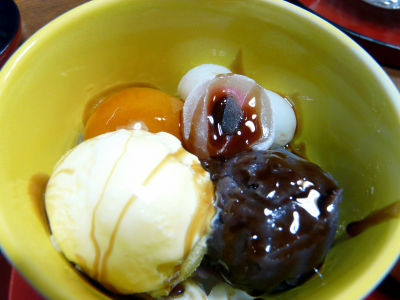 At the end is a cafe au jelly "Kabe ore jelly"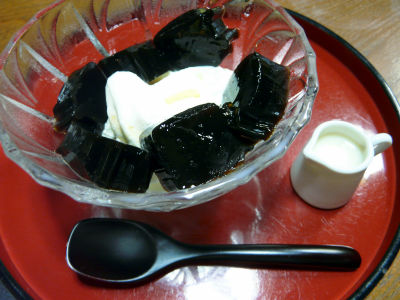 I look closely at jelly and I am in the form of a coloring pot.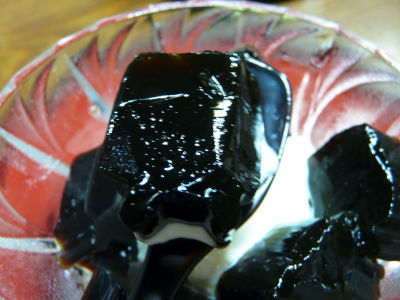 Special milk is your choice. Oyama milk soft in the center is fine and smooth vanilla soft, so you can eat deliciously without milking.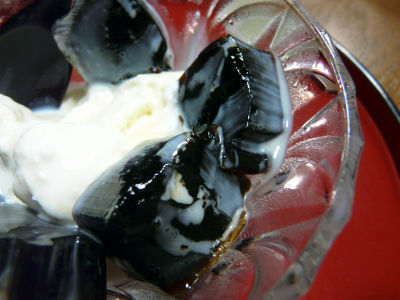 If you like a youkai, I think that it is a place I want to visit once. Thank you for the meal.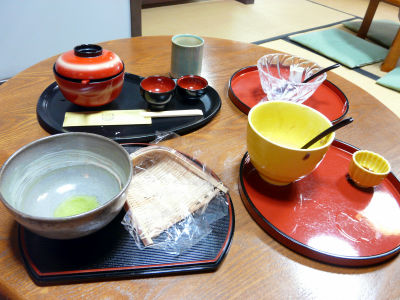 By the way, at the Sakaiminato there is the original "Kitaro teahouse", so it seems that it is irrelevant to the shrine of Fudaiji, so I'd like to go there too.