Ukiyo-e of Kitaro and Yokais haunting the 53 Stations of the Tokaido at Mizuki Shigeru Museum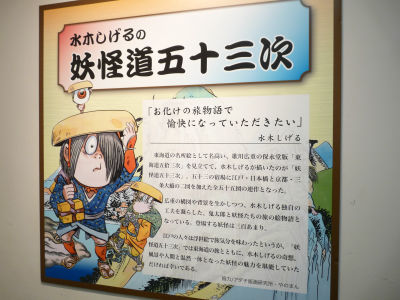 Works of manga author Shigeru Mizuki and the rare collections he collected and brought back to Japan from world wide are displayed at Mizuki Shigeru Museum, located on Mizuki Shigeru Road, Sakaiminato, Tottori. Among them, an illustration series called "The Fifty-three Stations of the Yokaido" based on Utagawa Hiroshige's ukiyo-e works "The Fifty-three Stations of the Tokaido" is a masterpiece depicting Kitaro and his gang traveling Tokaido haunted by yokais.

Read on for details and pics.
This is the Mizuki Shigeru Museum. Mizuki's biography and his upbringing are shown with pictures, and his studio is re-created on the first floor.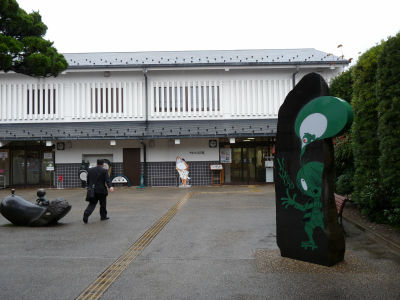 Panels and stuff are displayed on the second floor. "The Fifty-three Stations of the Yokaido" on the wall.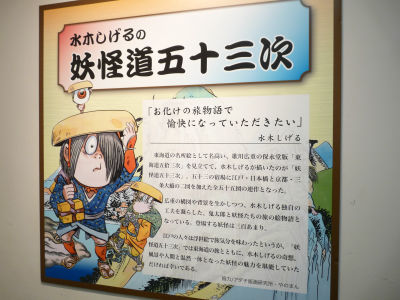 You can compare them with Hiroshige's work of which the picture was based on, hung below. The first piece "Nihonbashi" pictures the departure of Kitaro.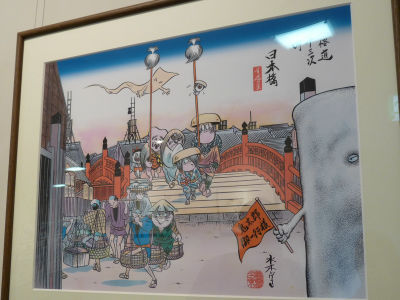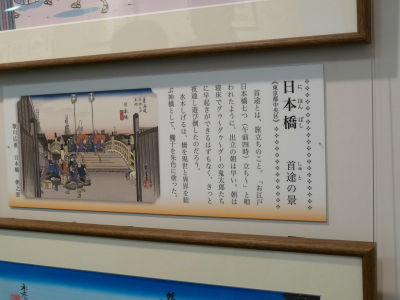 Gashadokuro haunts "Hiratsuka".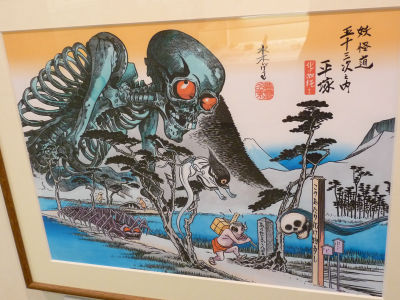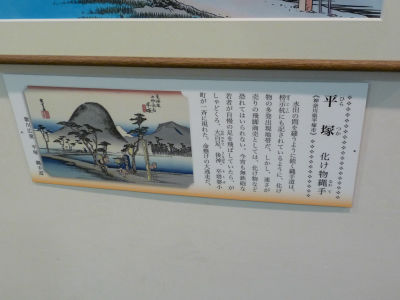 Humongous monsters gathering at "Kanaya".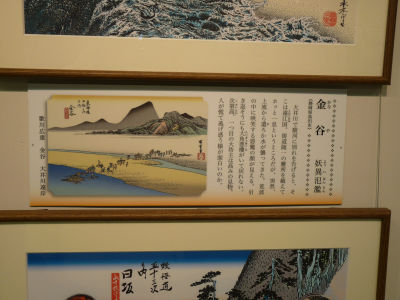 "Mitsuke", the crossing spot of Tenryu River.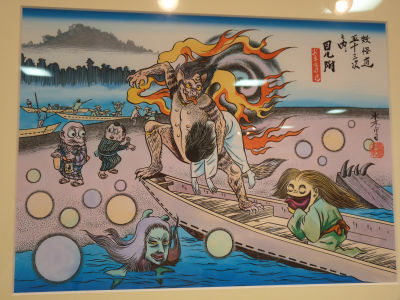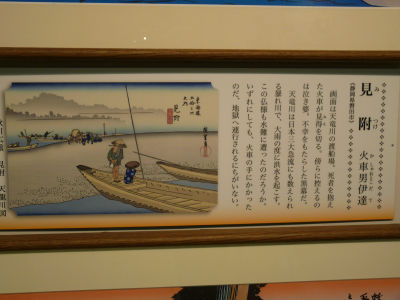 "Maisaka".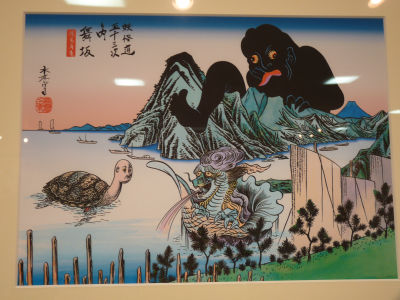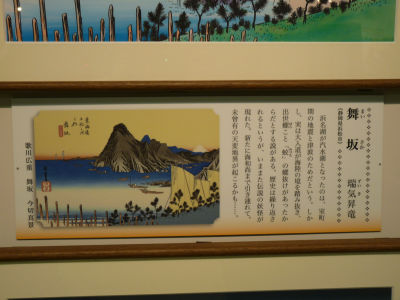 "Seki", 47th post station of Tokaido, located in today's Kameyama, Mie.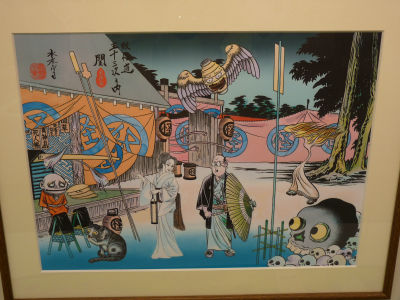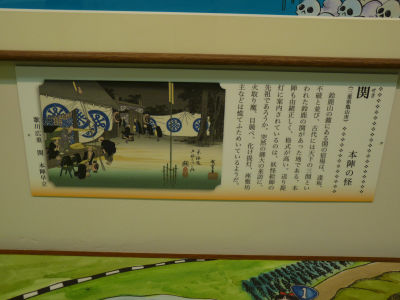 "Sakanoshita".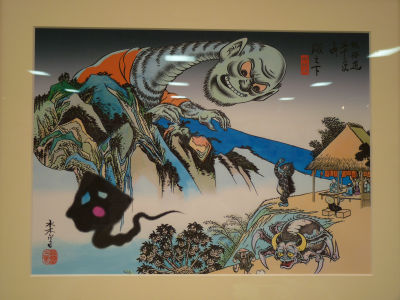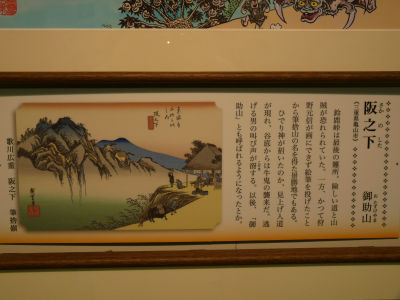 Always raining at "Tsuchiyama".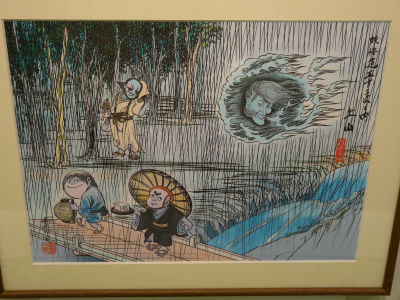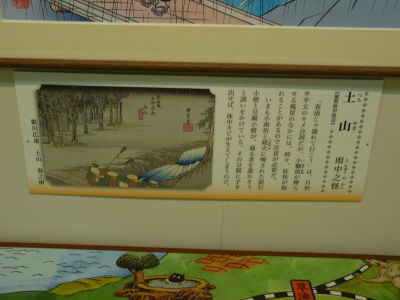 "Minakuchi". Nezumi Otoko(Rat Man) and Amikiri(Net Cutter) teasing a woman drying kanpyo.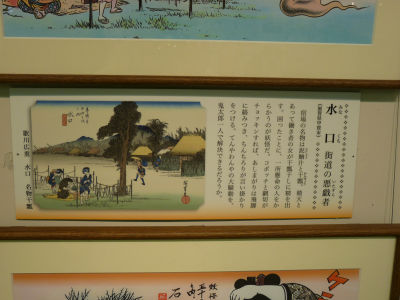 "Ishibe".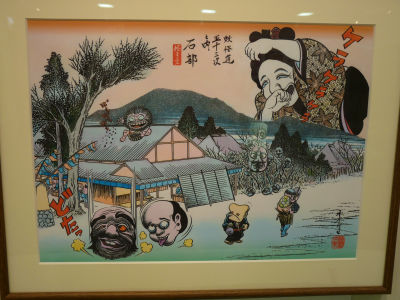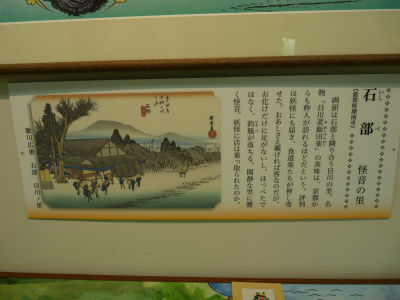 The journey ends at "Sanjo Ohashi", Kyoto.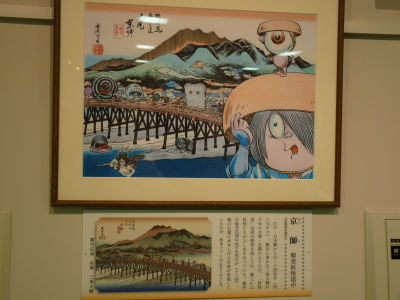 This panel chronicles the change in Kitaro's face. Some of them are dead ringers of Chucky.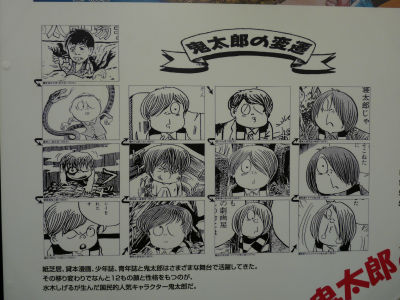 Sakaiminato is one of the "Yokai Heritage Site" listed by YNESCO(Yokai Nations Educational, Scientific and Cultural Organization).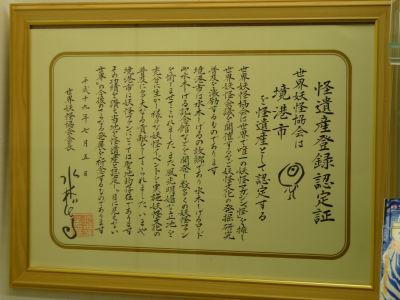 Stuffed Yokais.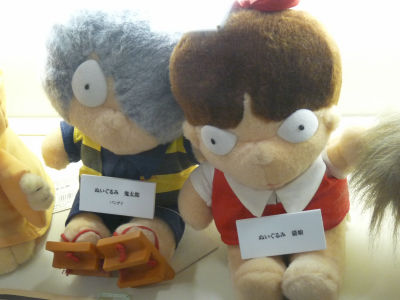 Kitaro Talkie Doll.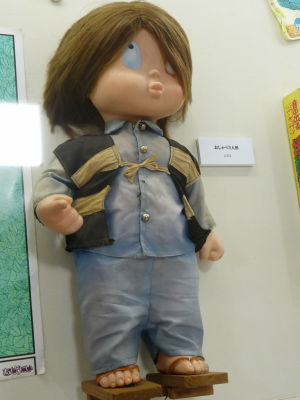 "Yokai Buster" board game.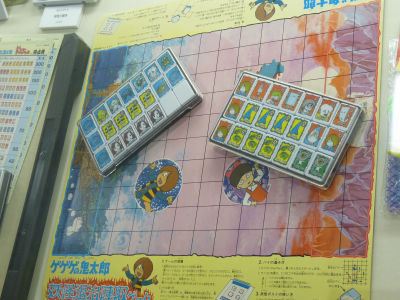 Creepy face watching you from a corner of the room.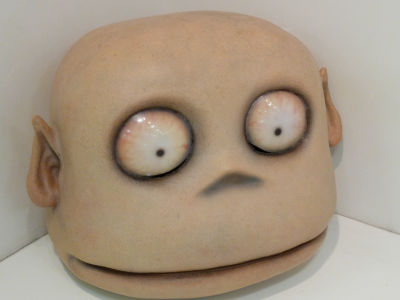 It says this face was used in the live-action movie "GeGeGe no Kitaro".


There's a reading space where you can devour Mizuki's work.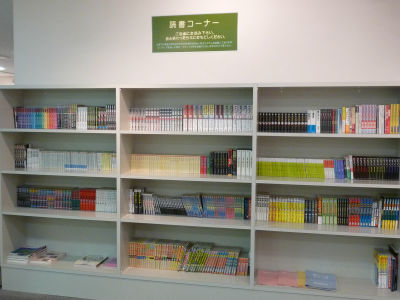 Autographs of voice actresses of Kitaro, Neko Musume (Cat Girl) and others.