"Machiasobi 2 Poppo street special venue" decorated with signs and posters of famous manga artists and popular voice acters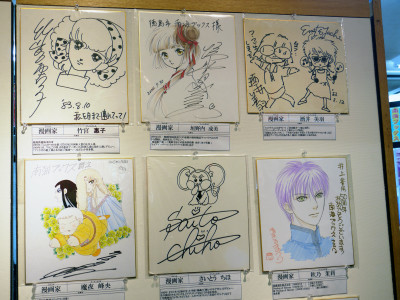 Jump shop where you can have a queue from the opening day of the first dayYaAnnouncement of Mount Eiyama Ropeway conducted by Toriko and Takashi Kondo who plays Konoya LibelandPlanning such as "prepared"Machiavi's vol.2". Arcade which can go from Tokushima station in 1 minute on footPoppo Street"There is a space where exhibitions of famous voice actors and manga autographed signs and nostalgic animation posters will be held.

"Mega Month" The signature of Shimamoto Shimami (Soundless Kyoko) written on the next day the first broadcast, signed by Mr. Kanemoto Shiozawa and Mr. Yo Takasu Suzui, female fans of their teens and 20s got crazy at the time of the broadcast An embroidered illustration by Mori Kaori, a manga family from Tokushima City, a signature by Keiko Takenemiya, such as a signature signature by the voice actor group · NG 5 of "Armoro Samurai Trooper", the cover paper of the book, There was also excavated things that had become stale and were stored in the warehouse without decorating them in the store.

Details are as below.
Arcade shopping arcade "Poppo street" located just a minute's walk from JR Tokushima station towards the right side.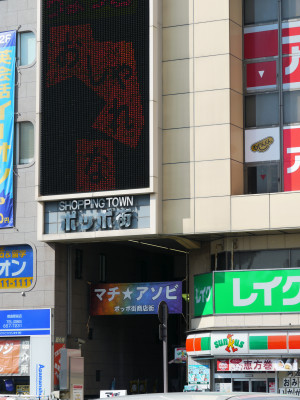 In the arcadeAnimate Tokushima storeAnd comic specialty storeNankai BooksAs it is, it is a place like Akihabara in Tokushima.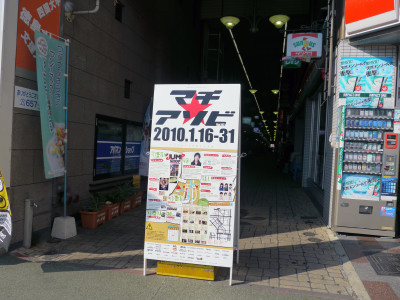 The special event space is set up at the middle of the arcade.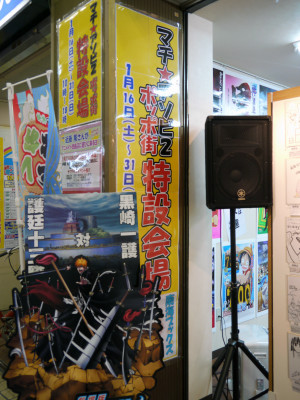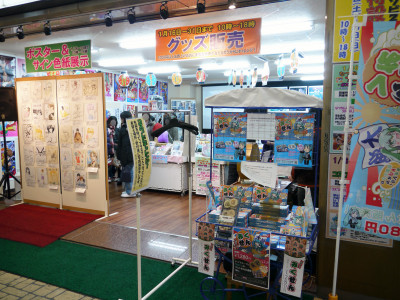 Poster & sign exhibition. Colored paper by the creator's hand is decorated on the front side.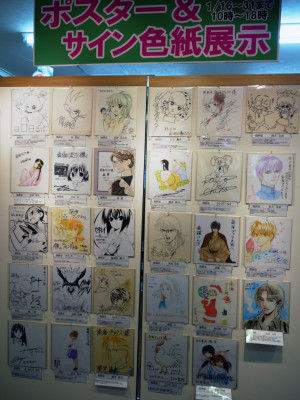 "Frenzied family diary"Day / day / day x x 6 suke, "Superhuman rock"Seiki Seiki, "Everyone's bath"Akane Nagano, "Older No, she"It is packed, "King of thorns"Yuji Iwahara, "Emma"Mori Kaoru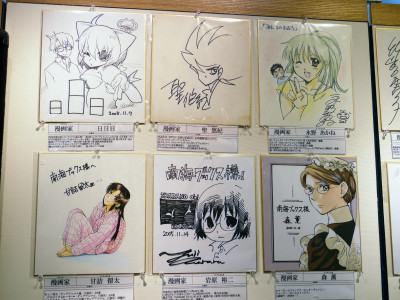 "Yoshinaga family gargoyle"Taguchi Senyudo× Yuji Hyuga, "Iron line barrel"Eiichi Shimizu × Tomohiro Shimoguchi, "Sekirei"Sakurako Gakurakuin, "Maki-chan, Akagi"Okiichiro× BLADE, "Akumetsu"Yuki Yoko, "Magical Princess Minkey Momo"Hiroshi Watanabe· "Galaxy Drifting Bifam"Toyoda Ashida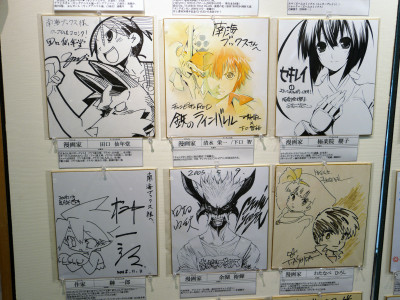 "Shogun"Hayashi Hayashi×Park Seung-bong, "Wandering Son"Shimura Takako, "Tokyo Ghost Trip"Masami Shiba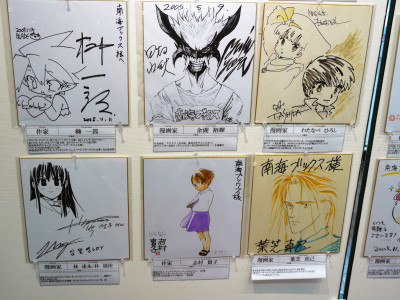 "Take me to the moon!"Keiko Takemiya, "Bloodless Princess Miyu"Narumi Kakinouchi, Whispering to the milk time "Miu Sakai, "Patarillo!"Makoto Mio, "Girl Revolutionary Utena"Saito, "Inspirational Commercial Law Co., Ltd."Maki Akino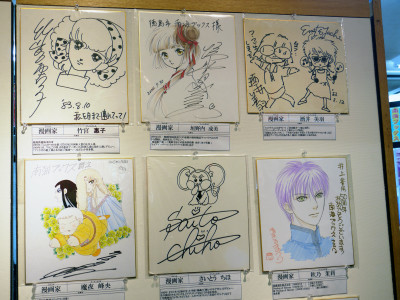 "Heterogeneous Shadow"Kōumi Dogashi, "Flower name"Ken Saito, "I will pick you up."Tanaka Mecha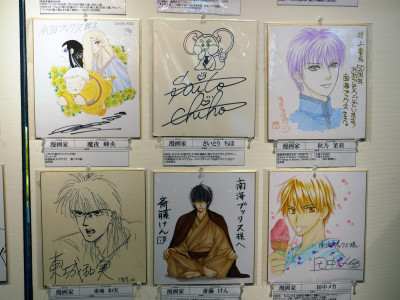 "Over that mountain"Yumeji Line, "With your older brother"Clock warehouse, "Who said that you liked you"Yamada Yuki, "Mr. Koko"This historian, "Tokaido HISAME"Yuya Matsunaga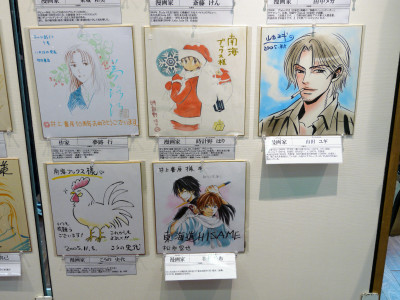 The back side of the panel is filled with a signature of the voice actor.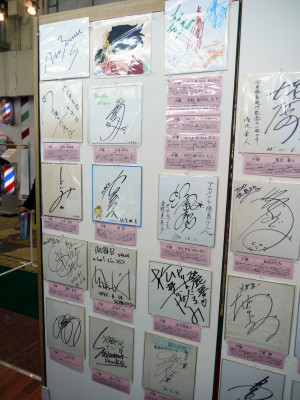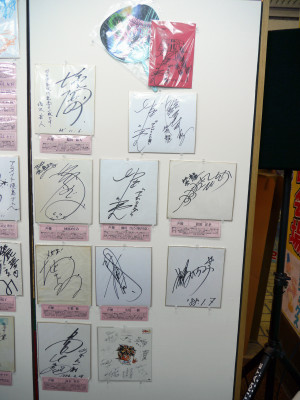 Not only colored paper, but also autographed cell picture is decorated.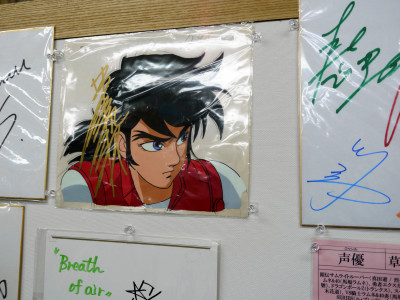 "Armor Samurai Trooper". NG 5 formed by Takeshi Kusao, Taku Takemura, Tomohiro Nishimura, Mr. Sasa Kinpei and Mr. Nakamura Taiki, who played the leading actors, made female fans enthusiastic at the time of broadcasting. On the other hand, the audience rating and toy sales seemed to have fought quite a bit, even though it did not receive much for the boy who is the original target of the work.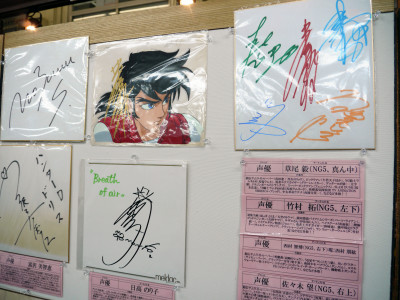 From the upper left from Miyoshi Tomizawa, Noriko Hidaka, Mioko Doi from the bottom left, Mr. Seki Seki, Mr. Fukami Rika.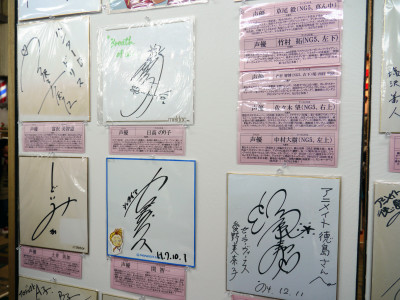 From the upper left, Mr. Shinohara Emi, Mr. Tominaga, Mr. Matsui Matsui, Mr. Takako Ota from the bottom left, Yoshiko Sugiyama, Yoko Kogura (Shigiri Hibino).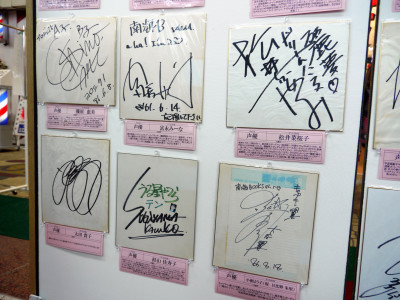 On the left side is Kanemoto Shiozawa's commemorative visit to Tokushima. Right side is Ryo Horikawa (current · Ryo Horikawa) & Yoko Suzubo. Mr. Shiozawa is 46 years old, Suzuzu san is 56 years old and died at an age where he can still play an active part from now.



Megumi Hayashibara, Mr. Horikawa, Mr. Suzuke, Shigeru Chiba, Kazuki Yao, Ms. Hiromi Tsuru.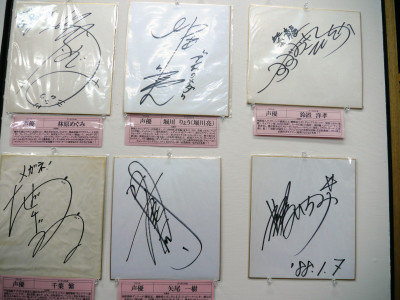 The sign of Sumi Shimamoto was written on March 27, 1986. It is written the next day when Shimamoto played "Tsunemikochiko" role played "Nozomi Izumi" broadcasting started. The sign of "Majin Hideo Den Wataru" is the main cast cast, and the middle is an illustration of character design Toyoshida Toyohide.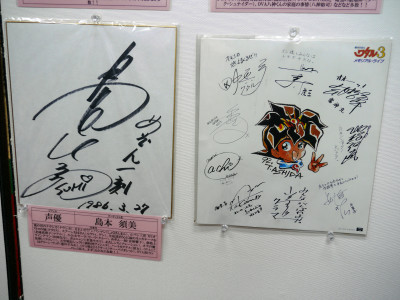 A poster exhibition is also held inside the shop.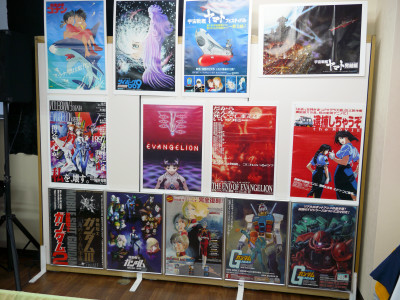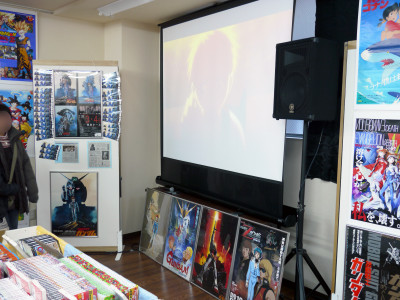 A poster that seems to hit fans of the 90's such as "Sailor Moon" and "Ojamajo Doremi".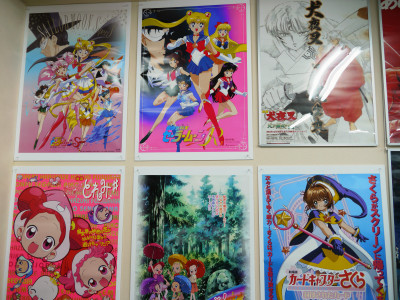 When the age group is a little more up, I wonder if this "Ashita no Joe" or "Super Space-time Fortress Macross" will be nostalgic. It seems that this area is the item provided by Mr. Kondo at the UFO table.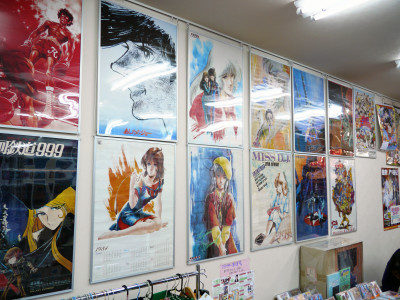 I was able to have a cosplay experience as well. Colle is a costume for sale, but five items are properly prepared for the event.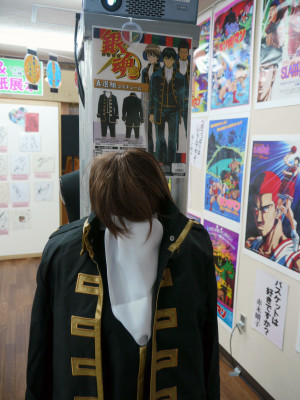 I am transforming into Rei Ayanami. If everyone was shy and thought that they would not do cosplay, they seemed to have been interested in many people, and he seemed to be able to queue people waiting for return of costumes.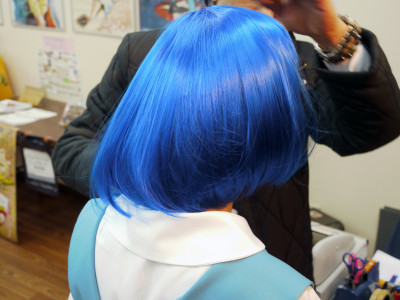 Hatsune Miku's onion with green onion "Ebisen"Misluck"Is also sold in this space.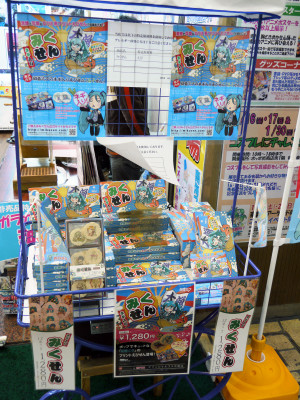 A lottery campaign is also carried out in which goods and books are purchased for 1000 yen or more and a not-for-sale benefit etc is hit. Target is not limited to DVD, T shirt etc. OK.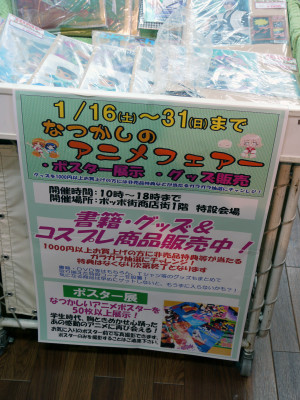 In the store of animate Tokushima store there was also a corner linked to Machiasobi.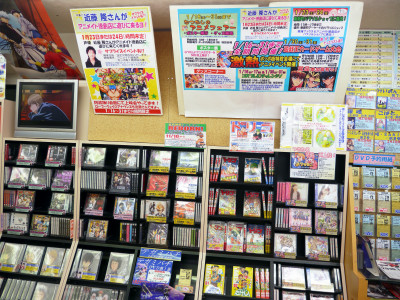 Last time, live was a great success "Tsukimeko" CD.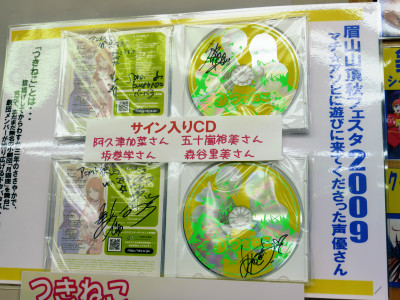 In the center is the Prince of Tennis Corner. It is said that Mr. Ishii Meiji as a total drawing director and character design was born in Tokushima, and he told me to draw down the colored paper.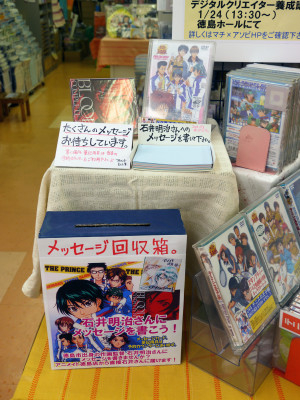 Since there is a message box, fans are welcome.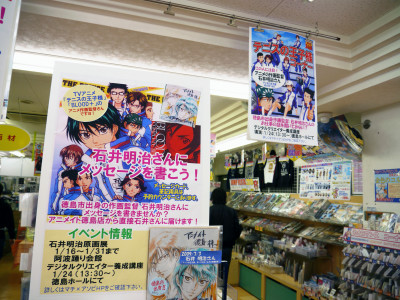 Takashi Kondo is going to visit the shop on January 23 or 24.