Nintendo's "Wii U" does not carry Blu-ray and DVD playback functions, President Iwata stated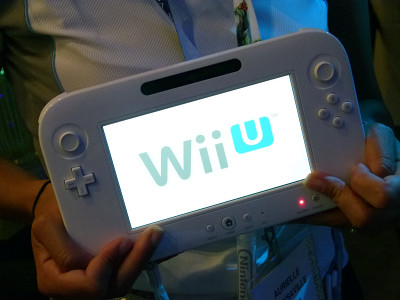 Nintendo's new generation of stationary game machine "Wii U" which was extensively announced at "E3 2011" held in Los Angeles, USA"High density optical disc" that enables recording of large capacity data than before is newly adopted as a recording mediumIt is being done.

Since the optical disc for Wii was customized DVD, the possibility that "high density optical disc" would be customized for Blu-ray disc etc. is considered, but "Wii U" includes Blu- President Iwata of the company declared that it does not have the reproduction function of ray and DVD.

Details are as below.
2011 E3 Expo Analyst Q & A Session - Q & A

According to a question and answer by analyst at E3 2011 posted on the official Nintendo website, "Is it possible to turn on Blu-ray and DVD drive to Wii U, making it more home entertainment equipment, or closer to Wii Is it made into a pure game machine? "

In response to this question, President Iwata said that "Wii U does not have the playback function of DVD and Blu-ray", and the "patent (patent) cost will occur as a reason for not carrying the playback function Answer that there is not enough merit to match the cost increase caused by that. About the DVD player and the Blu-ray player, I commented that "I am thinking that I'm going far enough to the people I need."

By the way, Nintendo, initially,To release the Wii of DVD playback compatible model that added DVD license fee to the main unit priceWe announced, but due to raising production efficiency, we have been waiting for release within 2007, and after considering that the DVD playback compatible model has not been released, it is thorough It seems that the attitude of trying to cut the cost cut basically does not change.
in Game, Posted by darkhorse_log