Sony began offering music distribution service for Android smartphone, also available for BRAVIA, PS3, PSP, VAIO etc.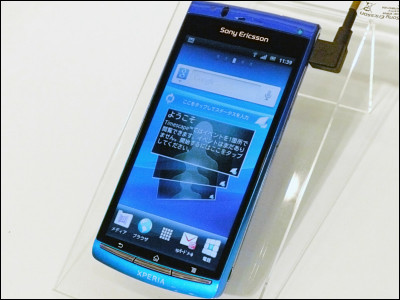 Since around the end of last year Android smartphones began to spread,Share with domestic iPhone and domestic reversedAlthough it shows excitement, such as LISMO, although there are services such as LISMO, many people feel that "music service is not strong" compared to iPhone which can use iTunes.

Under such circumstances, Sony's music distribution serviceMusic Unlimited powered by QriocityAnnounced that it will also be available on Android smartphones.

Details are as below.
Sony Japan | News Release | Music Unlimited powered by Qriocity? Started service for mobile devices supporting Android

According to Sony's press release, the company is said to begin offering Android smartphone application corresponding to music distribution service "Music Unlimited powered by Qriocity" via the Android Market.

Applications delivered today will be available on Sony Ericsson's "Xperia arc", "Xperia PLAY", "Xperia X10", "Xperia X8" "Xperia neo" and Android 2.1, 2.2, 2.3 smartphones, BRAVIA ", PS3, PSP, VAIO and so on.

"Music Unlimited powered by Qriocity" is a streaming type distribution service that allows users to enjoy music anytime and anywhere on the cloud basis, including music labels such as Universal Music, Sony Music Entertainment, Warner Music, EMI Music, independent labels, music publishers More than 7 million songs from a wide range of genres are included, including songs licensed from.

There are two kinds of price plans: "premium" of 9.99 dollars a month (about 810 yen) and "basic" of 3.99 dollars a month (about 320 yen), premium creation / editing of playlists and on-demand play without restriction Available. Both plans automatically search "basic channels" that can enjoy dozens of categories of music channels classified according to their preferences and music files managed on the PC, and music songs that exist on the server are uploaded to My Library You can use "Music Sync" etc. that can be registered with.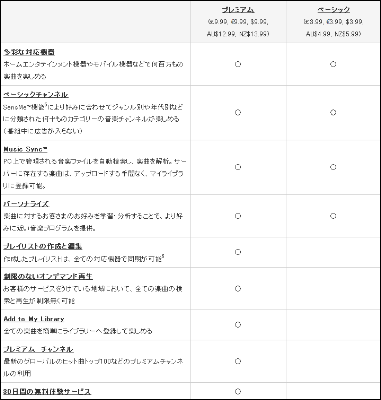 Service will be offered from today in the nine countries of the United States, the UK, Ireland, France, Germany, Italy, Spain, Australia and New Zealand, and the service development in Japan where "Qriocity" itself is not yet developed Although it is not mentioned, Sony is focusing on the Android platform, such as launching "PlayStation Suite" which will be able to play the software of the first PS with smartphone, so we can not keep an eye on future developments Hmm.