Overwhelming quality Gundam diorama "DOLOS (Doros)" and "WHITE BASE Sleeping lion"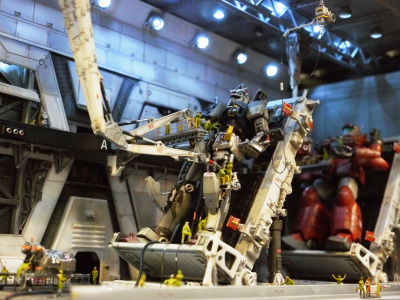 The 50th Shizuoka Hobby ShowSo, even at the Bandai official boothDiorama reproducing the name scene of GundamWas exhibited, but the overwhelming quality diorama beyond that was exhibited at the "Modeler 's Club Joint Exhibition" where a general modeler participates.

He played an active part in the battle of A · Baa · KuCosmic Aircraft Carrier DrossI reproduced the inside of"DOLOS", And reproduced the state of maintenance of Gundam and Gun Cannon inside the white base"WHITE BASE Sleeping lion"The dioramas using Gundam are from the following.The 50th Shizuoka Hobby Show

This is the Tokai group "DOLOS". The death of Gijon Zabi, general general of Zion, reproduces the interior of the dross that fights fighting while the war situation is leaning towards the Commonwealth.



Collect damaged Zaku.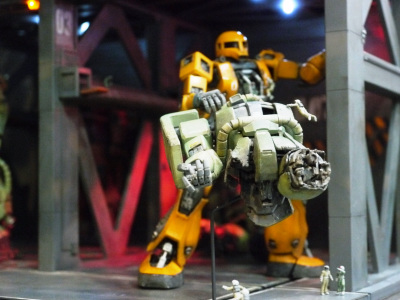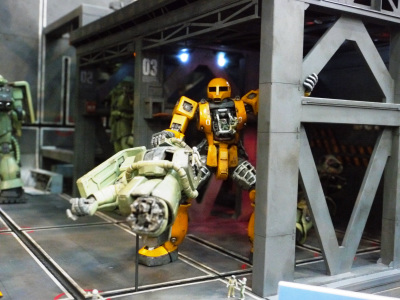 In the end there is another Zaku that has become unbattleable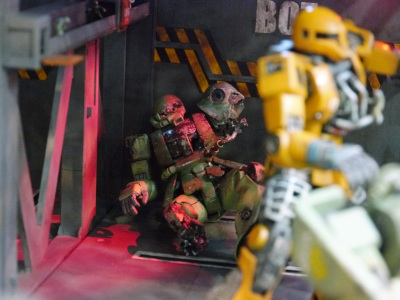 A soldier who gets into the Zaku exclusively for commander.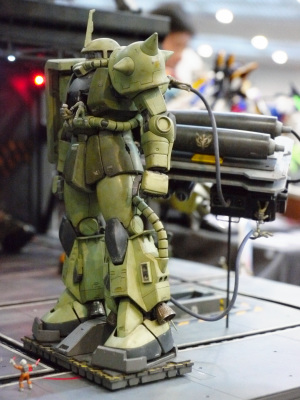 The waiting Zaku.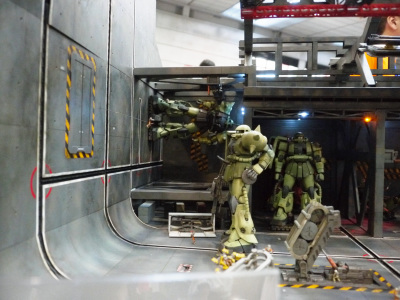 In the back is also the figure of Zaku dedicated to the commander.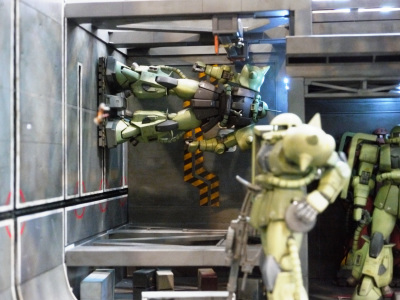 Behind the Zaku damaged at the shoulder part, you see the red color ring Zaku.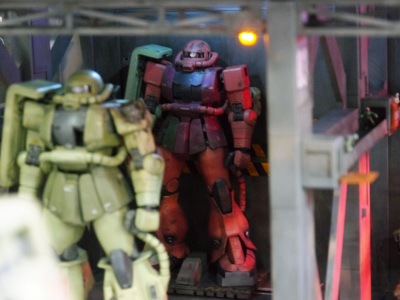 Soldiers working.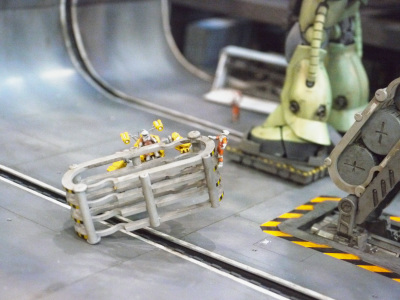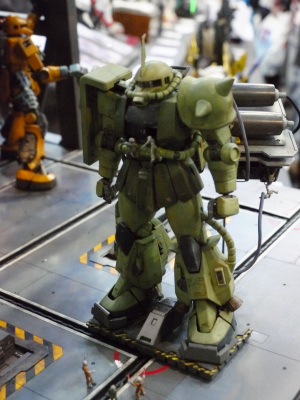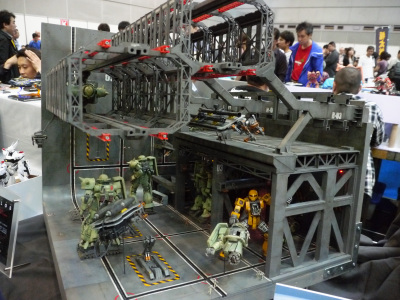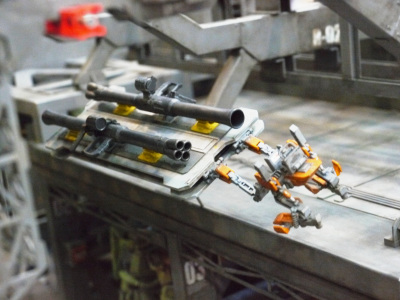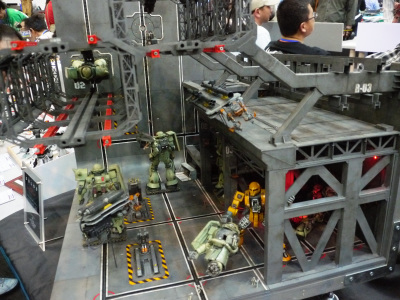 Also Tokai group 's "DEFENCE LINE".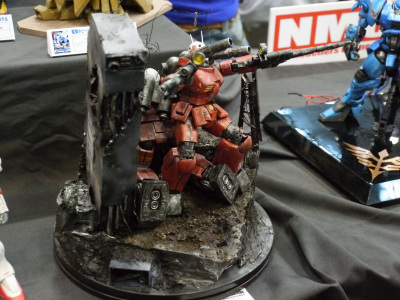 Two gun cannons are defensive lines.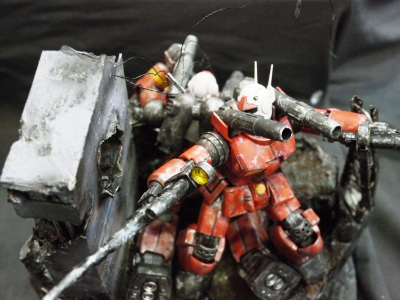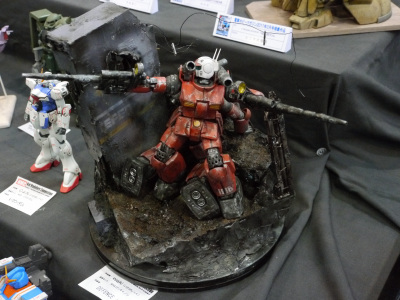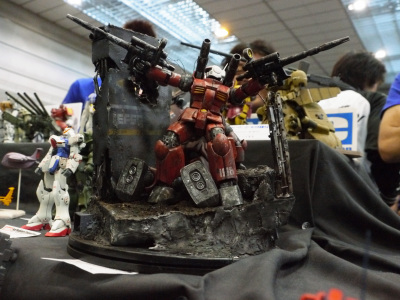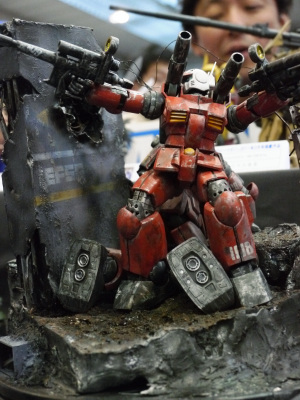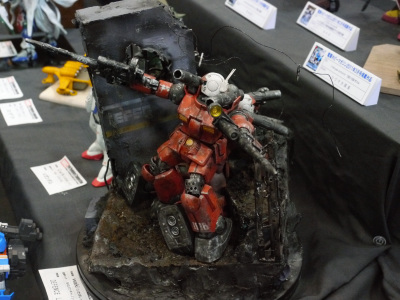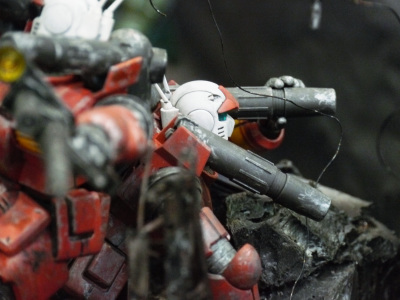 "Neuejeres" which was exhibited at OSAKA prototype booth.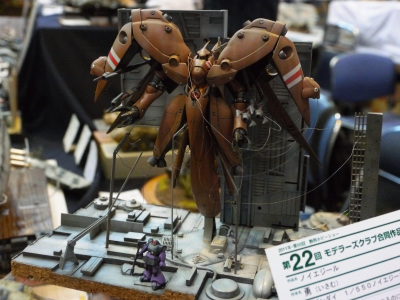 A small dom is arranged at the feet and it is directing the enormousness of the mobile armor Neue · Ziel.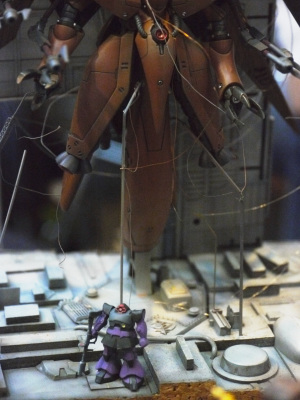 "WHITE BASE Sleeping lion" that was exhibited at the booth of the Akademi Club.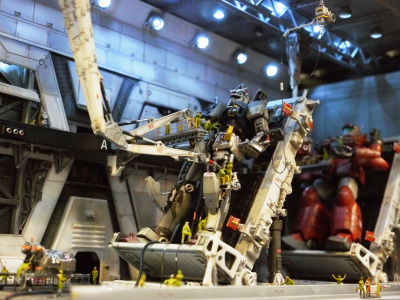 Gundam under maintenance in the white base.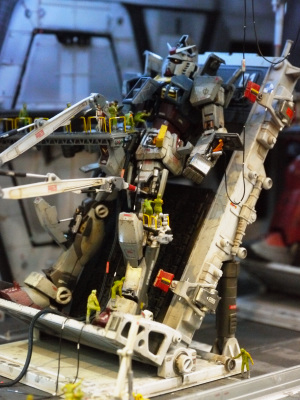 Behind it is Gan Cannon also under maintenance.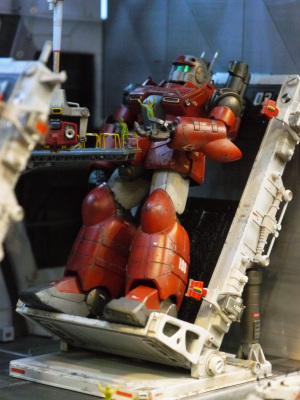 It has been reproduced to extremely fine parts.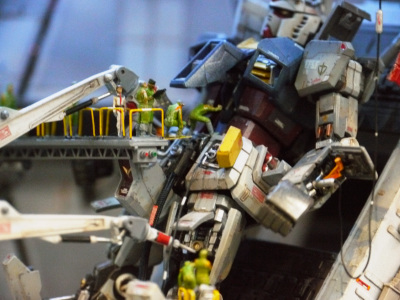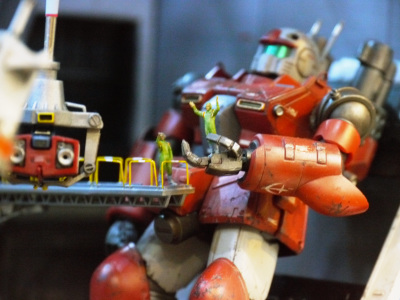 There is also a core fighter.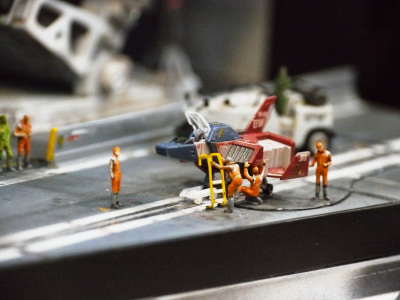 View from the side of the diorama.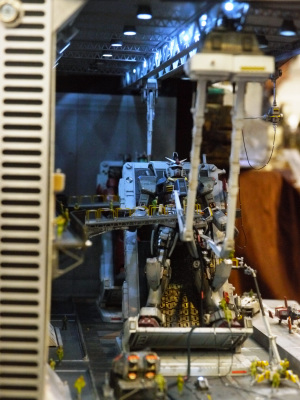 Although this is not a diorama but a single mobile suits main, it is also "CRIMZON COMMET" of the Okami club.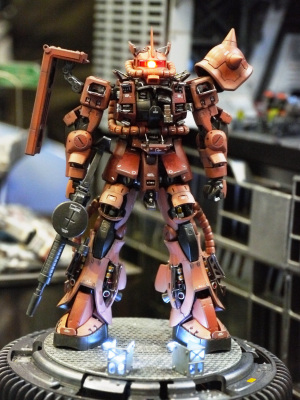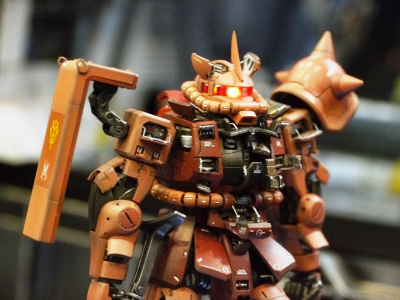 This is "SURVIVAL" from the Hamamori Club. It is a diorama that recreates the fight with Garuma Zabi and Shaa in North America.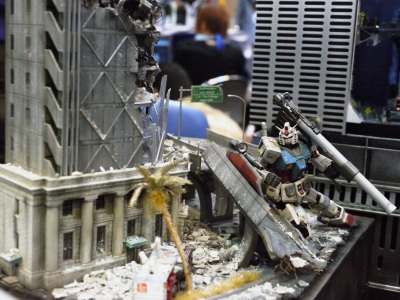 A Gundam calling for a war with the debris of a building as a shield.