"GUNDAM Muso 2" trailer in Tokyo Game Show 2008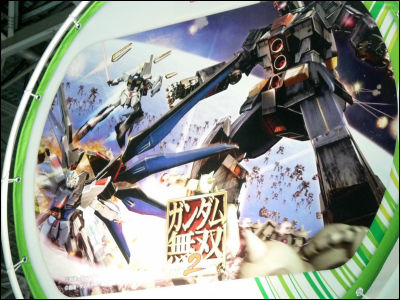 A sequel to "GUNDAM Muso International", the popular action game where players can operate mobile suit from the GUNDAM series and scatter an innumerable enemy plane, was introduced today at Tokyo Game Show 2008.

Characters and mobile suits from "Mobile Suit Gundam: Char's Counterattack" and "Mobile Suit Gundam SEED Destiny" are added this time.

Two playable demos were released at the booth, showing space warfare and ground war.
GUNDAM Muso 2
http://gundam-musou.jp/

The ground war


The space warfare


The pamphlet being distributed.


Related Post:

This article was originally posted in Japanese at 13:25 Oct 09, 2008.