New series for Gundam arcade, titled "Mobile Suit Gundam Extreme Versus"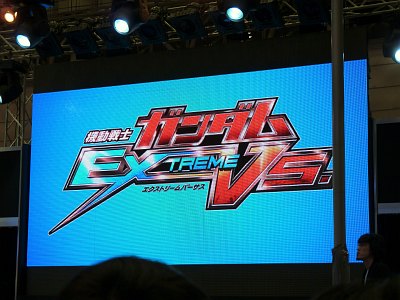 The new product for "VS. Series", an arcade series of Gundam head-to-head action was announced today at AOU 2010. There were no playable demo, but we got pretty interesting trailer, with new mobile suits.

Read on for detail.

A stage at their booth.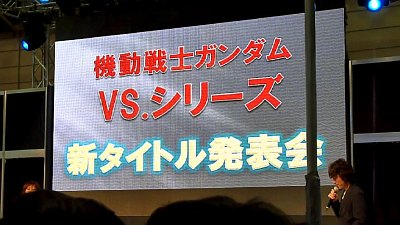 They had worked on this video till just the day before AOU.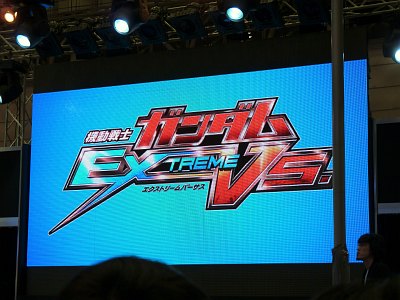 Catch copy: "Ultimate Evolution"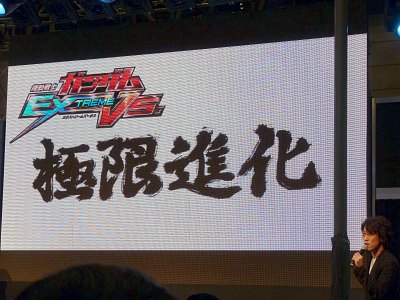 Here's a demo video. The game is still under development, but there are plenty interesting information in the video.


Title logo.


Gundam wielding its beam saber.


God Gundam and Master Gundam exchange blow for blow.


RX-93 Nu Gundam and Sazabi.


Char's cutomised Gelgoog.


Their official Site got more description.
Mobile Suit Gundam New VS. Series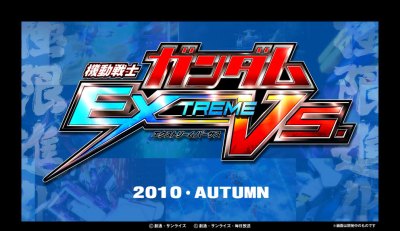 ©Sotsu, Sunrise
©Sotsu, Sunrise, Mainichi Broadcasting

Related Post:
Kill Bill actress Chiaki Kuriyama sings for "Gundam Unicorn" - GIGAZINE

Photo Coverage on LIFE SIZE Gundam in Odaiba, Tokyo - GIGAZINE

The REAL SIZE Gundam in TOKYO looks even cooler on night - GIGAZINE

Demo of "Mobile Suit Gundam: Gundam vs. Gundam Next" at AOU 2009 - GIGAZINE

The trailer and playable demos of "BORDER BREAK" - a 10 vs. 10 robot shooter at AOU 2009 - GIGAZINE