"Tatsunoko VS. CAPCOM CROSS GENERATION OF HEROES" 's fat bad high resolution PV & playable movie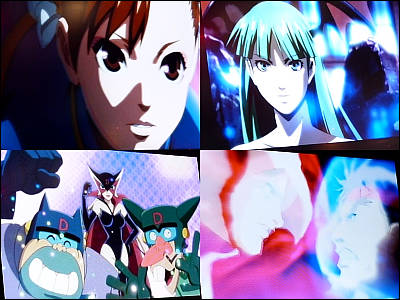 Capcom's biggest game latest work "Tatsunoko VS. CAPCOM CROSS GENERATION OF HEROESIt's its latest playable movie & PV. It is quite amazing animation, it feels nice.

Tatsunoko heroes of former years including Gatchaman, Casshern, Yatterman and others collide with Capcom Heroes such as Ryu and Chun Liu, and the simultaneous Hyper Combosimbial Attack "Variable Combination" of threats and partners in the area It is the latest work of "VS. series" incorporating a new system such as "Variable air raid" which alternates and continues attack as it is.

Playback of HD resolution movie is from the following.
An animated cool animation promotion movie

Actual play movie

(C) Tatsunoko Pro
(C) CAPCOM CO., LTD. 2008
(C) CAPCOM U.S.A., INC. 2008 ALL RIGHTS RESERVED.