"Crossing Manufacturer Package Exhibition" to hear the cry of the soul of the maker in charge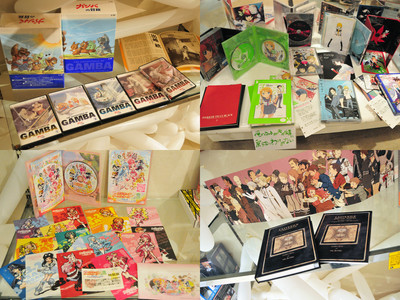 We will exhibit in the condition that each video software maker participates and each package can be takenMaker crossing package exhibition"ButMachi ★ Asobi vol.6It took place in.

It is unprecedented that it is possible to see such many exhibitions that Blu - ray and DVD packages can take, as well as works of makers who are rivals. The exhibition hall was accompanied by a hot message from people who took charge of each package, and it was content which conveyed the work and the thought put on that package.

The state of the exhibition hall is as follows.
Machiavi vol.6 is held at 5.3 - 5.5!
http://www.machiasobi.com/

The venue was the Honjo Building,Euphor table cinema recitalThe building was done.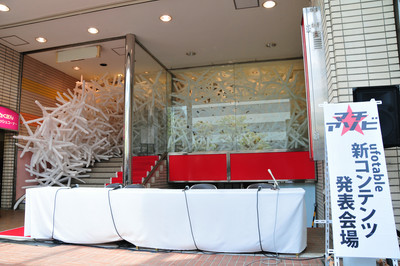 Exhibition of Saber's "Excalibur"It is also done.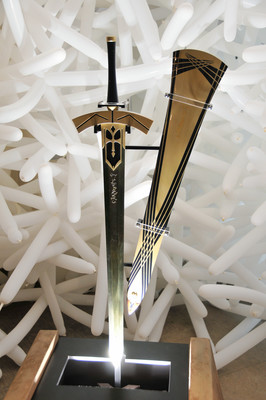 It is our first attempt to jointly display exhibits by competitors.Euphor tableKondo Producer 's event "I really want the people to take this effort crystal in hand" I realized the event.



"Okuri OK OK takeaway NG" is the rule.



The packages of each company are listed side by side, and the message of the person in charge is attached to each work.

He died in AprilMr. Osaka ShinA corner summarizing the work.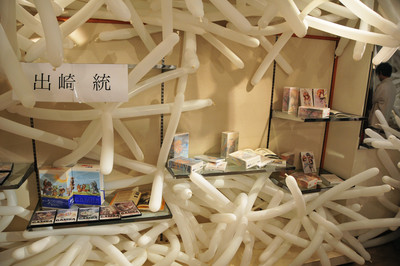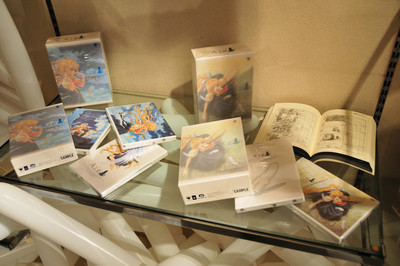 Kondo ProducerAdventure of GambaDespite having himself, he seems to have started reading booklets by hand.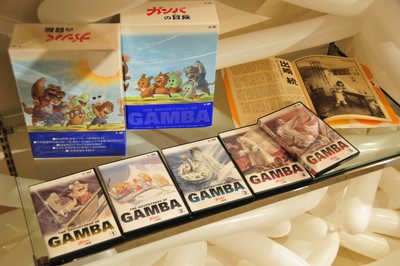 "Hana noneko"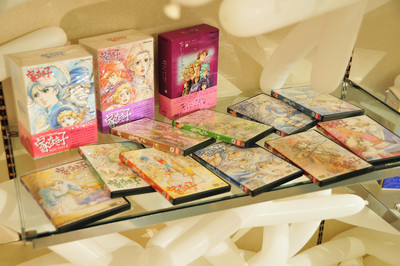 Frontier Worksthe work.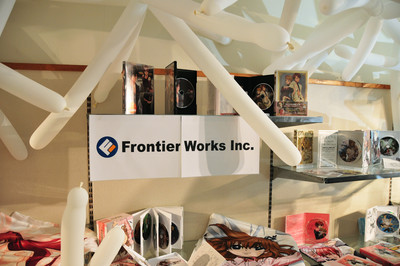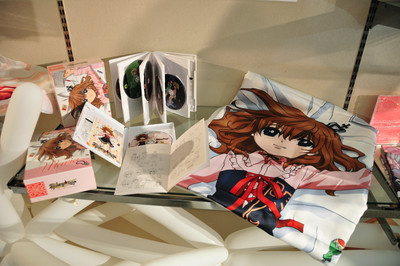 OVA "Tales of Symphonia THE ANIMATION"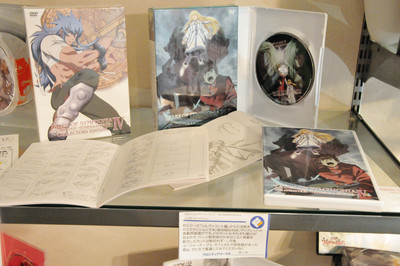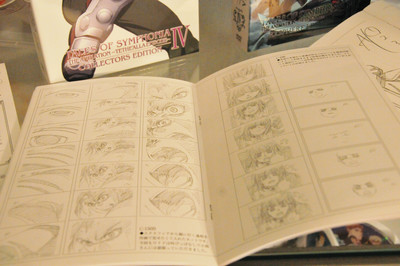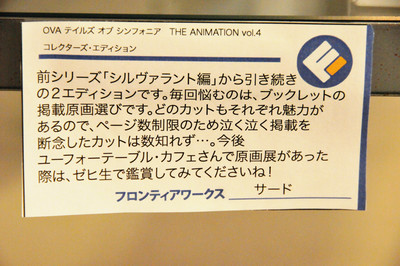 King recordthe work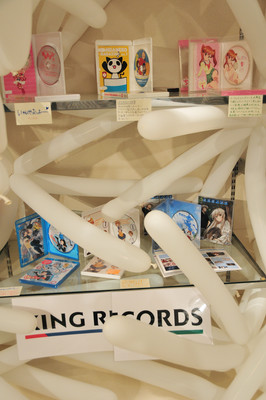 Kadokawa Shotenthe work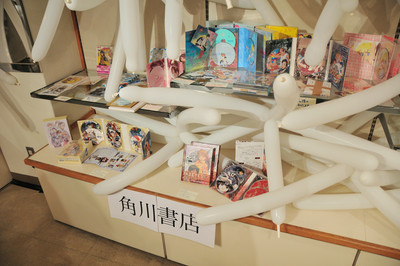 Pony Canyonthe work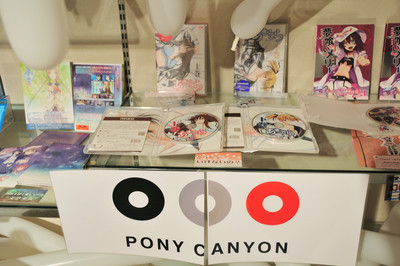 "Tantei Opera Milky Holmes"With a card.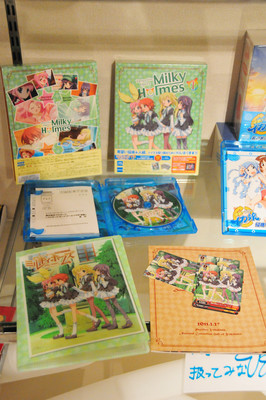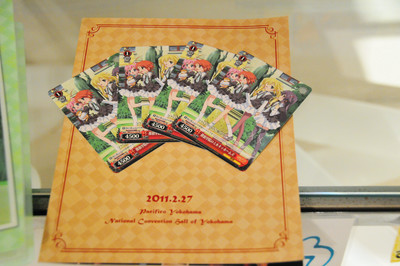 Marvelous Entertainmentthe work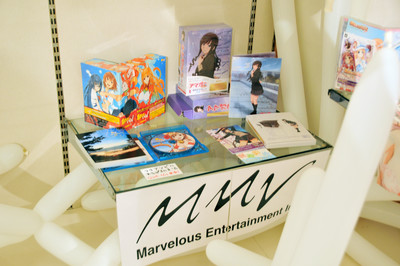 The privilege of the movie "Precure All Stars DX 2 Hope Light ☆ Protect Rainbow Jewel!" Is a letter set.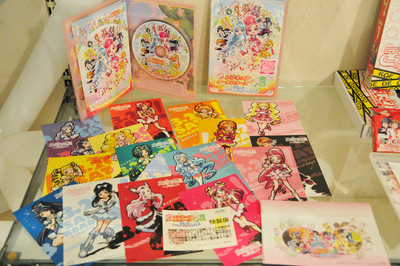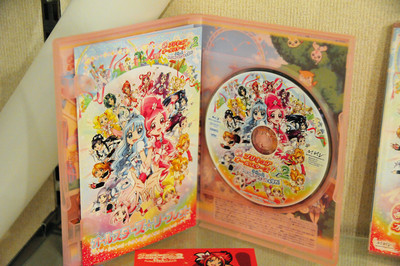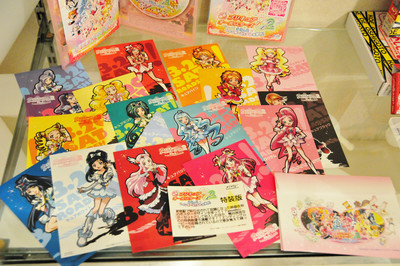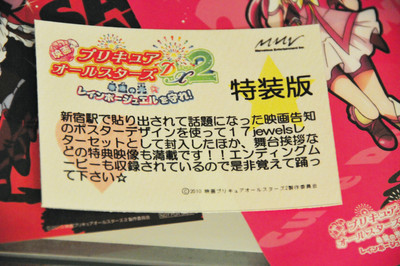 This is unmarked "Futari wa Pretty Cure" DVD - BOX.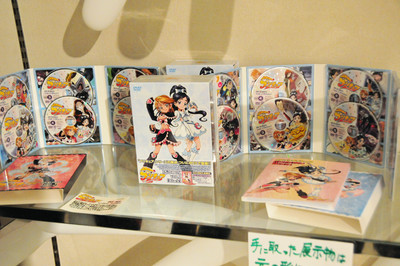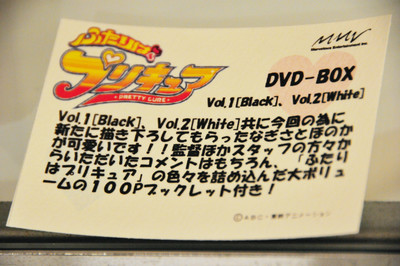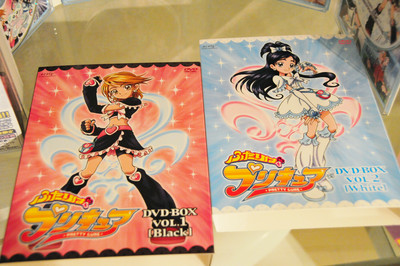 A bonus booklet has a huge volume of 100 pages.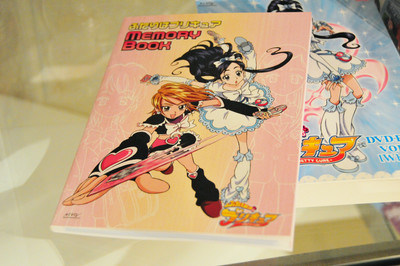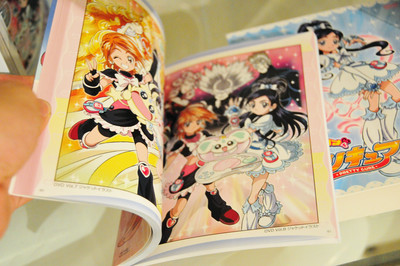 media Factorythe work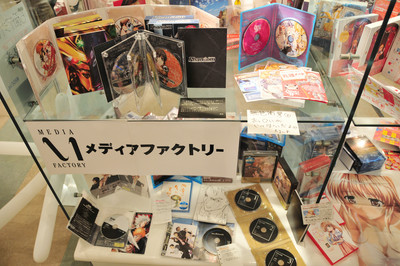 Geneon Universal Entertainmentthe work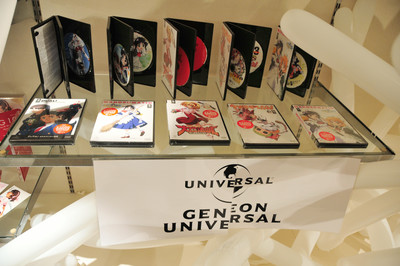 "Serial experiments lain"BD conversion that stuck also to stabilization etc. was done.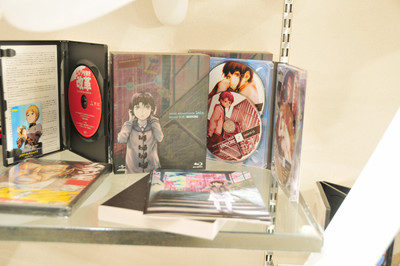 Flying dogthe work,"Battle Mecha Bubble"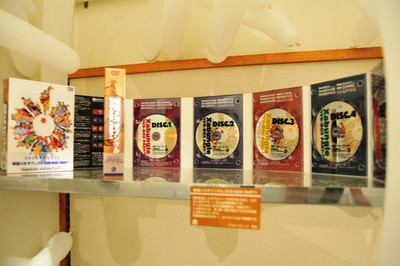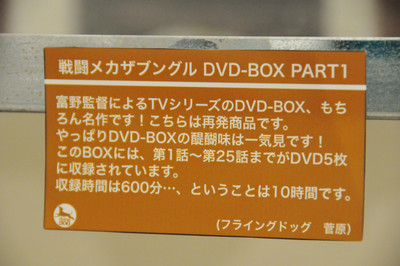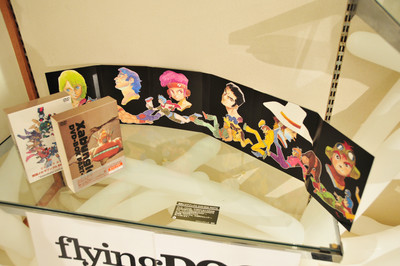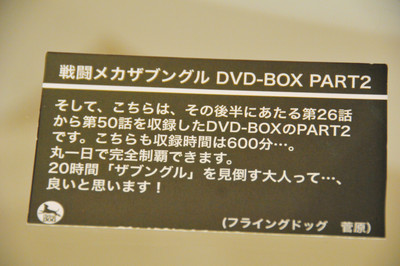 "LAST EXILE"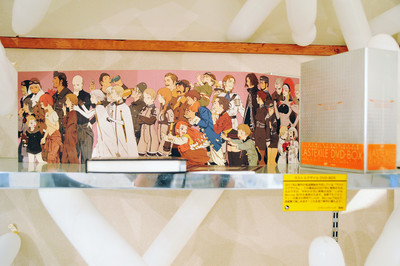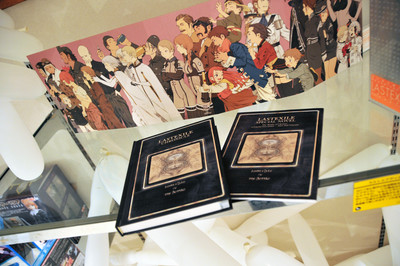 In 2011Broadcast of the new work "Last Exile Yinchi no Fumu" has been decidedIt is decided to re-release the old work accordingly. Also, there seems to be a release of Blu-ray BOX.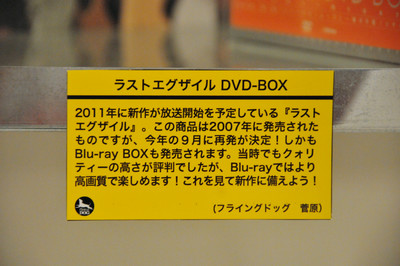 Bandai Visualthe work,"Break version of the movie version"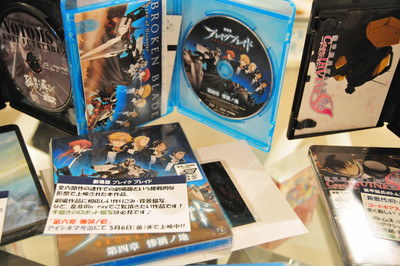 "ZEGAPAIN - Zegapain -Received the voice from the fans realized BD-BOX.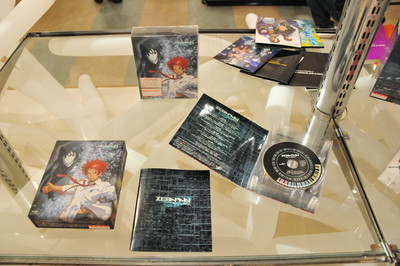 Aniplexthe work,"Sky boundaryBD-BOX.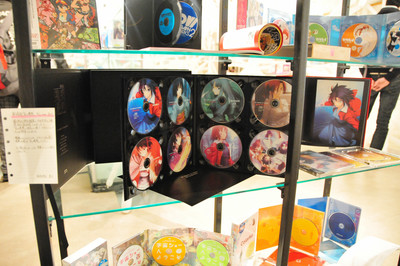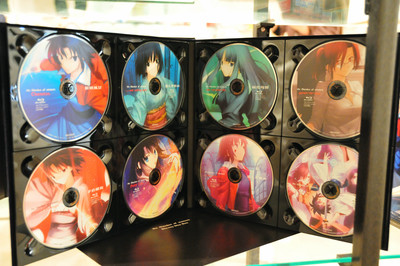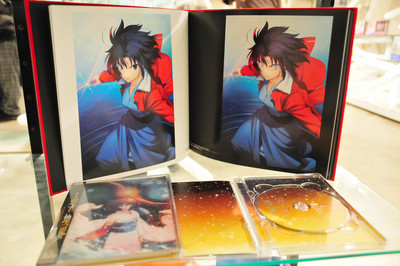 Since Iwakami was a producer, books and DVDs were gorgeous specifications that seemed to be "boundaries of the sky", this BD - BOX seems to be a dish that was created as a culmination of it.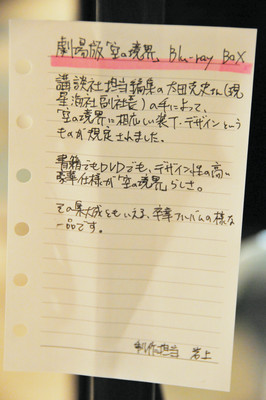 "Empty boundary finish chapter" is "Fate / Zero"Taketui Takeuchi's taste is a polished work.



"Welcome to Space Show"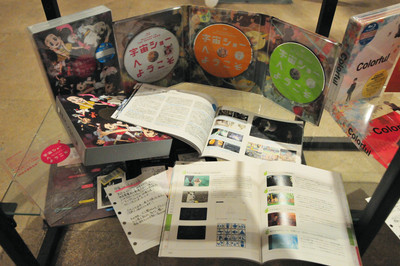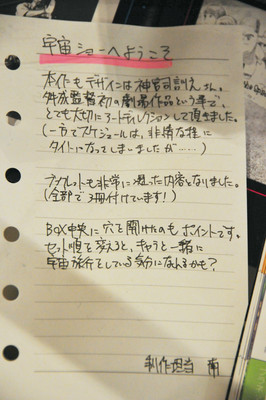 "R.O.D"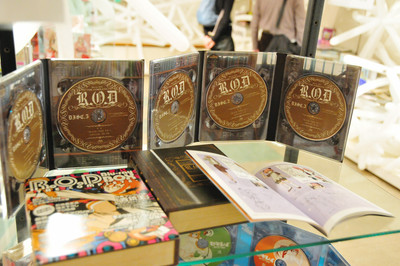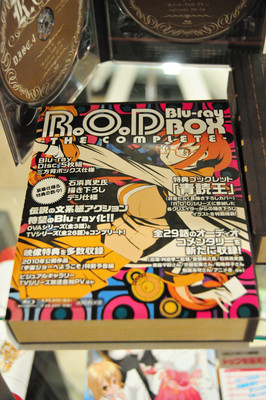 "Kamichu!"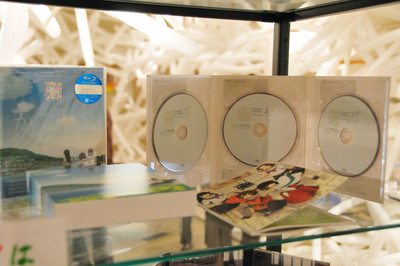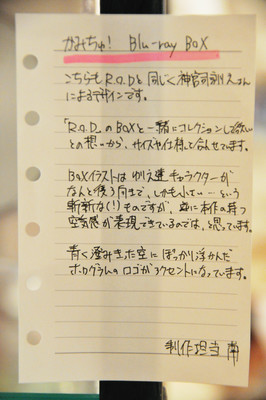 Others, the exhibition was closely held.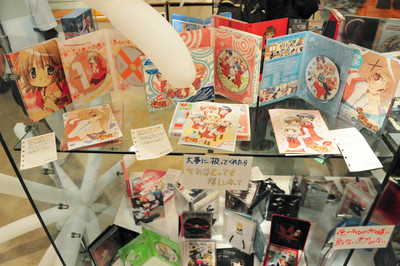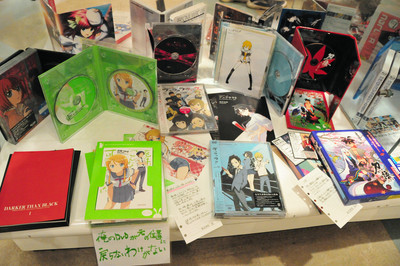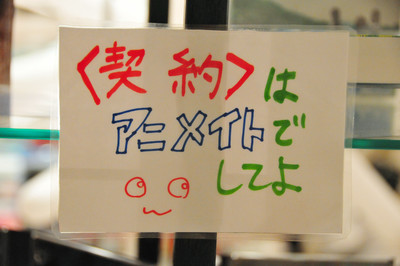 A questionnaire was taken when I came out. Perhaps the same planning will be scheduled for the next time and thereafter?