Akafuki shaved ice "Akafuku ice (Akafukuro)", exquisite combination of green tea honey and bean paste and rice cake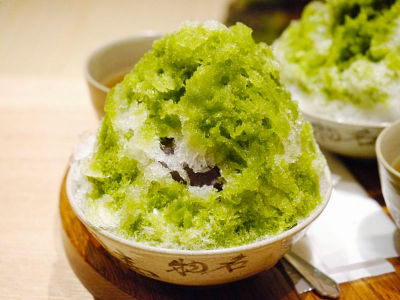 I happened to find it at the Red Fukumoto store before by chance, but if I thought "afterwards are good" then there is no edge at all and nearly 10 years have passed, "Eating this red forest ice ever a while There was nothing .... Why did you order that red fawn ice at that place, you regretted violently with a feeling like "Idiot!", "Akifuku's JR Osaka Mitsukoshi Isetan storeI can eat Red Fukui ice in "Osaka station city interviewed today that grand openingI knew it, I rushed all over and tried eating with haste.

The taste review of Red Fuku Ice who finally confronted the end of a long time is from the following.
Ise specialties Akagi | Akutokuchi
http://www.akafuku.co.jp/product/aka_koori.html

Akafukaya - JR Osaka Mitsukoshi Isetan(Opening hours: 10 am - 8:30 pm, last order at 8 pm)
http://osaka.wjr-isetan.co.jp/restaurant/k_akafuku.html

Chaya Red Fukuchaya | Store Details | Restaurant · Cafe | Osaka Station City
http://osakastationcity.com/restaurant/446.php

JR Osaka Mitsukoshi IsetanArrived at Red Fuku on the basement of the basement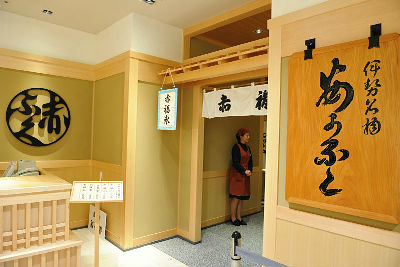 There is something unfamiliar next to usual red Fuku's lineup.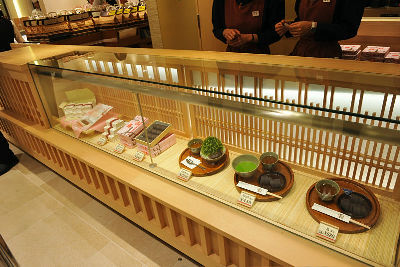 This is Red Fuku ice. In 1956, it was the beginning that I invented it for sea bathers at Futamiura, and after that it seems that it became the current Red Fuku ice with improvement.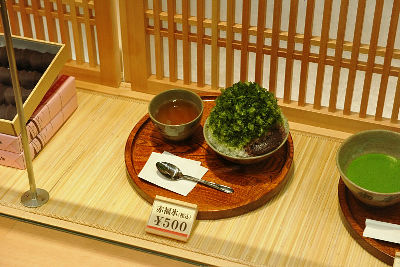 500 yen by tax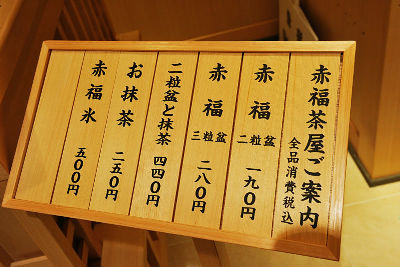 So we decided to go inside and order. The inside of the shop is like this and it is quite small. There are 15 seats in all.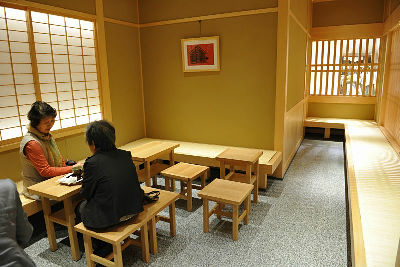 When ordering "ice ticket" is on the desk. When Red Fukushi comes, it is a mechanism to exchange with this.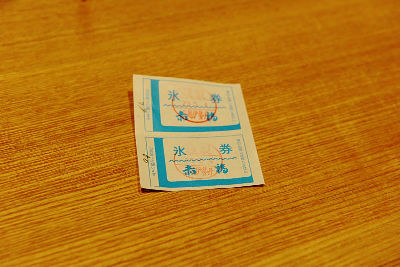 Red Fuku ice appears



Size looks like this, it is the same as the food sample in the store at the image level. I thought whether a little smaller will come, so be honest.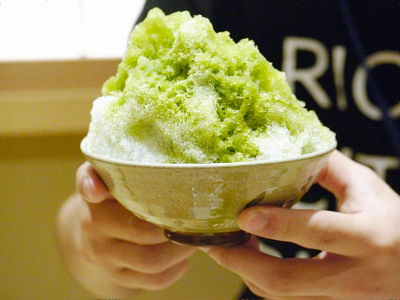 A lot of honey taste of Matcha which is even more solid than Matcha of honorable Matcha is considerably large.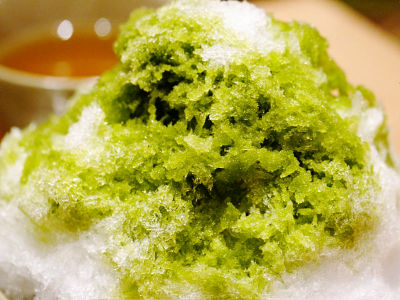 You look a little bean paste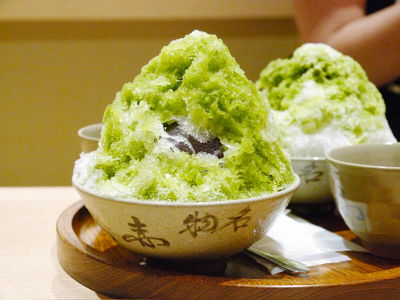 It is said that the bean paste does not contain what is used in Akafuki as it is, but it matches cold ice.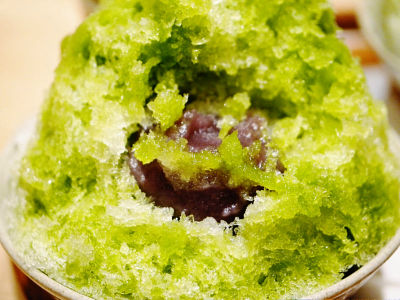 Sweetness is properly maintained, it is not too sweet and not overly refreshing, keeping a moderate line.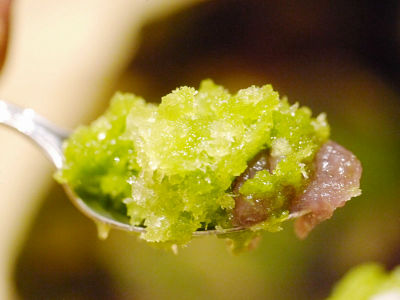 At the same time, rice cake and bean paste are at the same time.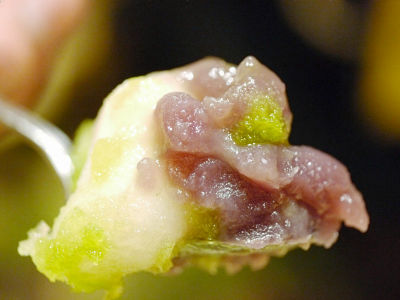 Rice cake does not have what is used for red fawning as it is, it is matched with cold ice. It is not ticked, it is dusty softly.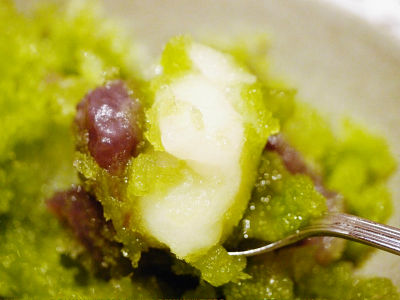 Red Fuku ice is a summer limited item, so it is cold to the quinch, but when you are eating it is too cold inside your mouth and your sensation will gradually paralyze. However, since it comes with a no problem, tea comes in, it is quite good if you eat it with a flow like thawing a combination of ice + bean paste + honey while defrosting it with a little mouth.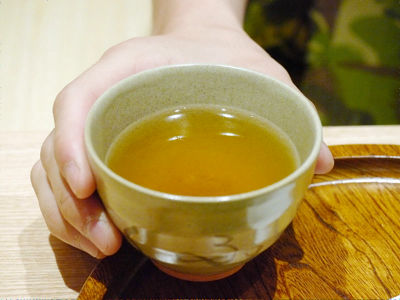 The bean paste is full of large chunks, and the mass of rice cake is scattered around the ice everywhere, honey is covered tightly from the top to the bottom, and the amount is relatively large, so "honey is enough There is no such thing as there is nothing in the end without water ", mixing bean paste with rice cake and green tea flavored honey, giving a feeling like cold red fawn while drinking tea moderately and returning sense Since it can be tasted, satisfaction feeling is considerably high. Moreover, as tea disappears as soon as it came and replenishes it, there is no such thing as "I am suffering from ice cream headache because my tea is gone." To be honest, 500 yen (including tax) with this volume and the amount of tea is considerably worth it, there are also advantages.

Incidentally, after going to the store just opened, when I looked at it on the way back, a row was made. Red Fuku is afraid.