I tried ``Halo halo fruit ice melon'' which can enjoy crispy melon pulp frozen at -30 degrees with soft cream with Ministop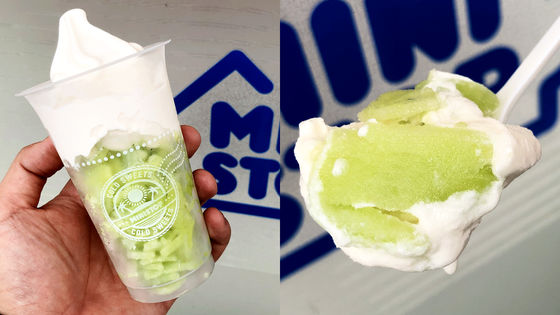 On June 29, 2020, a new version of ' Fruit Ice Melon ' has been added to Ministop's shaved ice dessert '
Halohalo
' series. It was said that melon syrup and real melon were quickly frozen at minus 30 degrees and shaved ice was combined with soft ice cream to make a refreshing cold sweet with a refreshing aftertaste, so I actually tried it.
Halo halo fruit ice melon | ministop halo halo | ministop
https://www.ministop.co.jp/syohin/sweets/halohalo/koorimelon/
Arrived at Ministop. The 'Halo Hello Fruit Ice Melon' I ordered is like this.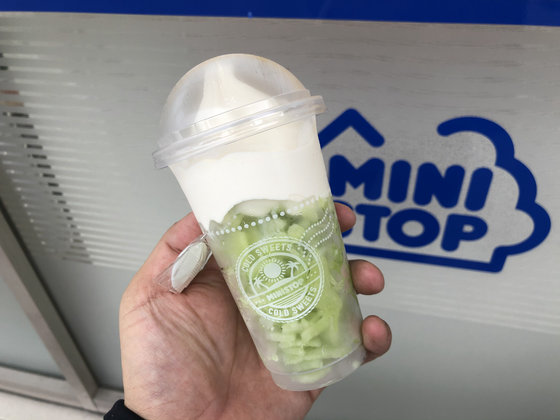 Vanilla soft cream is topped on the upper layer...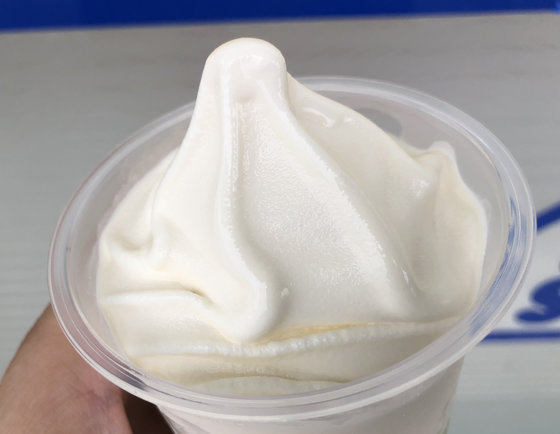 The lower layer is packed with sliced melon fruit ice.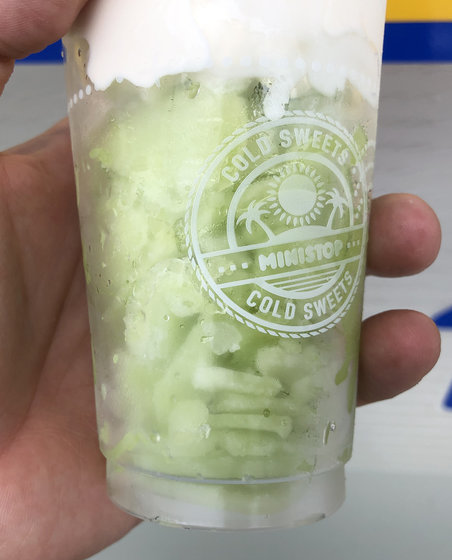 The ice cream itself is a vanilla flavored soft ice cream.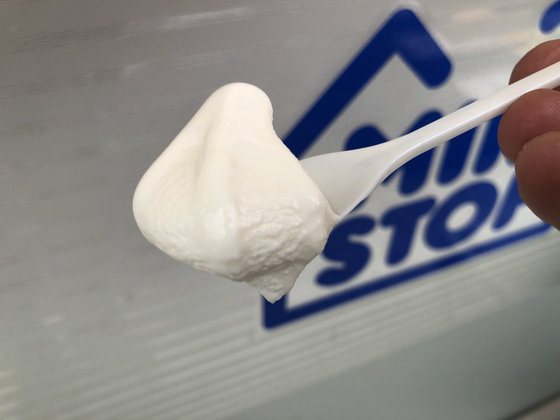 So I tried to scoop up the melon fruit ice at the bottom with a spoon.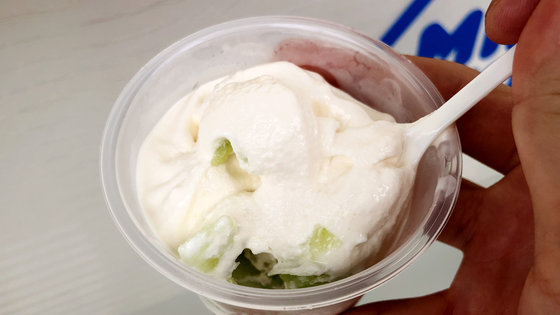 When you eat fruit ice, the rich melon flavor spreads in your mouth. Not only is it sweet, but it also has a blue odor characteristic of melons, but the soft ice cream makes it mellow and the melon aroma stands out firmly. The ice has a crunchy texture, but the elasticity and pulpy texture of the pulp were also firmly felt. Also, since the fruits are frozen, it does not melt easily, and even if it melts, it does not become messy.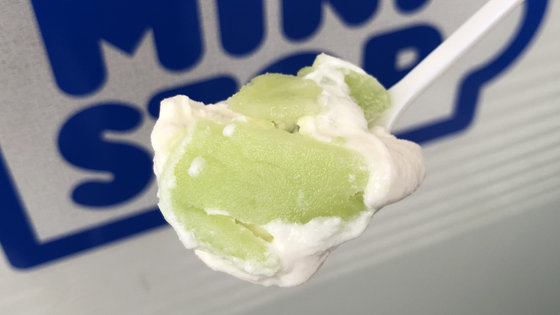 Halo Halo Fruit Ice Melon can be purchased at Ministop's nationwide stores from June 29, 2020 for 318 yen without tax. However, please note that the eat-in space may not be available at some stores.