I tried Ministop's 'Halo-halo Fruit Ice Wenshu Mandarin', which has a refreshingly cool sourness of ice mandarin and sweetness of soft serve ice cream.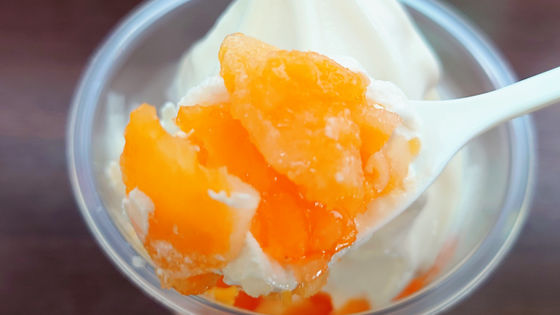 'Fruit Ice Melon ' and ' Fruit Ice Wenshu Mikan' will be released on June 18, 2021 as the second edition of Ministop's cold sweets 'Halo-Halo Fruit Ice' for the hot season. Did. 'Fruit Ice Melon' is
a re-appearance of popular items in 2020,
and 'Fruit Ice Wenshu Mikan' is a product that has been requested to be revived, so I went to eat the revived sweets.
Halo-halo Fruit Ice Melon Fruit Ice Wenshu Mandarin | Cold Sweets | Product Information | Ministop
https://www.ministop.co.jp/syohin/sweets/halohalo/koorimelon_mikan2021/
Arrived at Ministop and ordered 'Fruit Ice Wenzhou Mandarin'. The price is 348 yen excluding tax.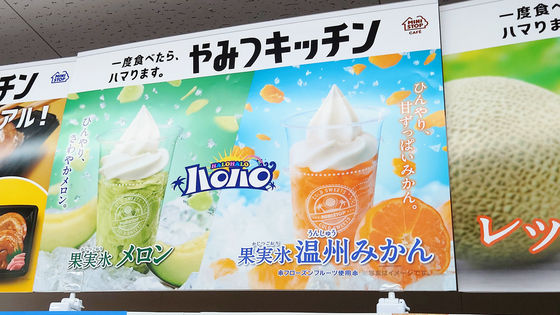 Completed in less than 3 minutes after ordering. It's too hot outside, so I'll eat it in quickly.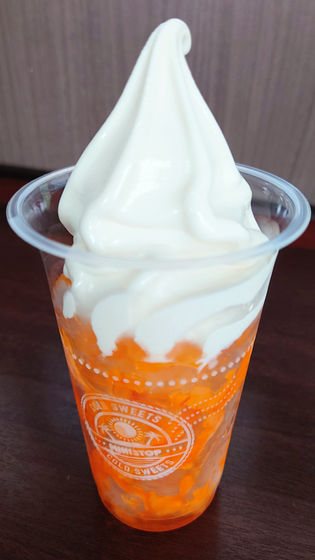 Soft serve ice cream sits on top.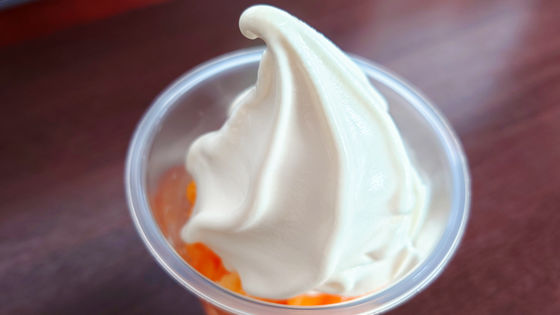 Frozen Citrus unshiu is packed underneath and is covered with Citrus unshiu syrup.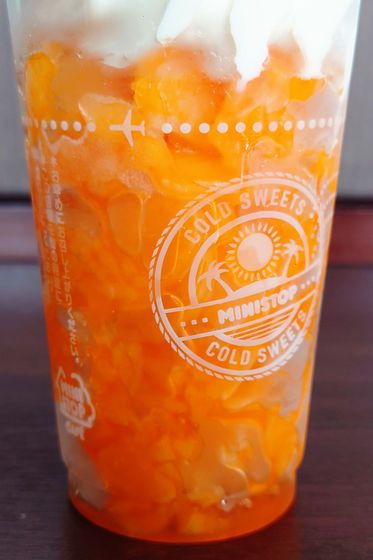 Frozen Satsuma mandarin is sliced and has a refreshing acidity and sweetness. A sweet soft serve ice cream is added to it to cool the mouth and deliver the sweetness to the back of the throat.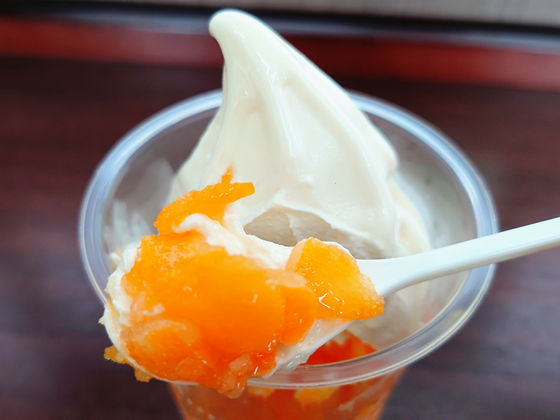 As you dig, the frozen Citrus unshiu and soft serve ice cream will gradually mix. The mandarin oranges had a texture that was between crispy and crunchy, and it was comfortable to eat.