'Halo halo sorti litchi' tasting review to cool down the body with pure ice & sweet and salty sorti litchi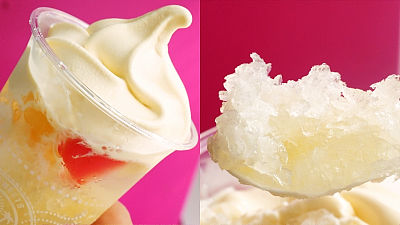 A flavor ' Sorty lychee ' for summer using the strong salt of Okinawa seawater salt has appeared since Friday, 21st June, 2019, in the mini-stop Philippine-style scraped ice dessert '
Hello Halo
'. I have been eating a new halo, which is perfect for hot season salinity and cool down.
~ Salonful salt supply in summer ~-'Halo halo sorti litchi'
https://www.ministop.co.jp/corporate/release/assets/pdf/20190620_10.pdf
I came to a mini stop to eat Hello Halo Salty Lychee.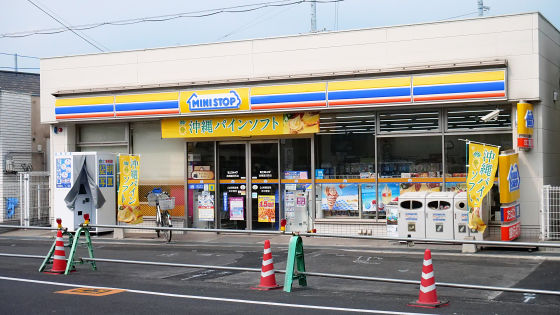 After ordering, in about 5 minutes I received the halo halo sorti litchi.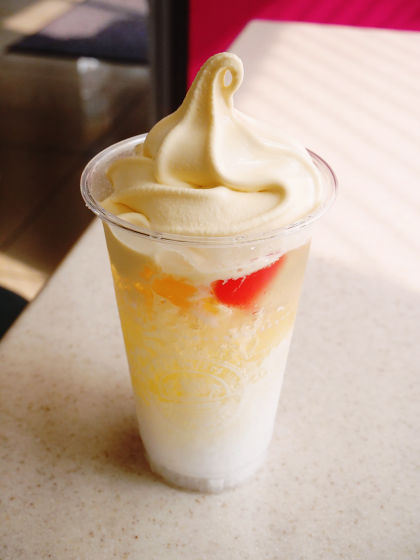 The size is this much in comparison with the 123.8mm total length of the iPhone SE.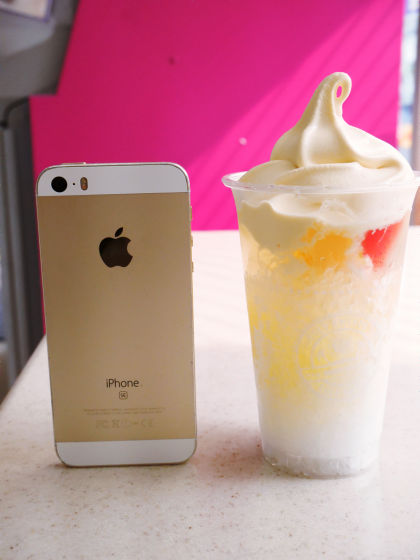 Below the soft cream there is a layer of jelly, and below that there is ice.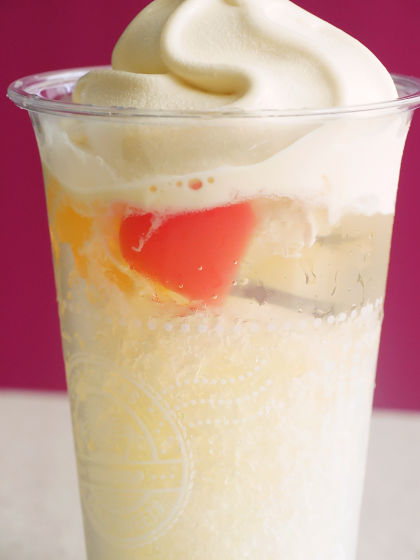 First of all, when you try to eat from soft cream , Hokkaido milk, fresh cream, and national egg laying yellow make it possible to feel the flavor of milk and milk firmly at a high level of stability.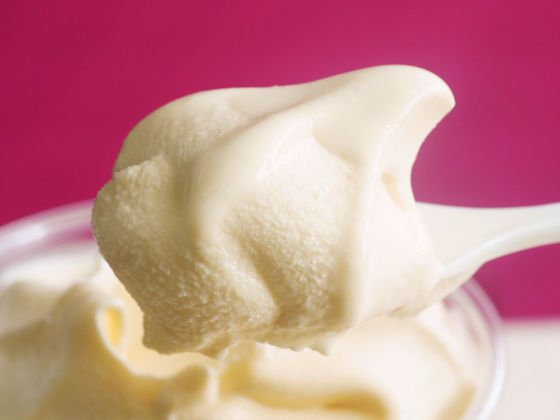 In the lower jelly layer, yellow peach, pineapple, natate coco, heart jelly, etc. were wrapped in a slightly softer ramne jelly. Ramne jelly is a refreshing fit that feels a little shaggy carbonic acid, but so far it has no elements of Salty Lychee.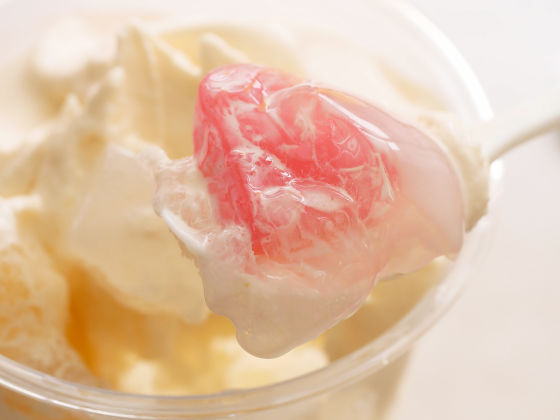 Finally we reach the shaved ice under the jelly. Shaved ice using pure ice has solid ice grains and a crisp texture. The sweetness of lychee is also much more than salty, so it seems to be able to supply enough salt.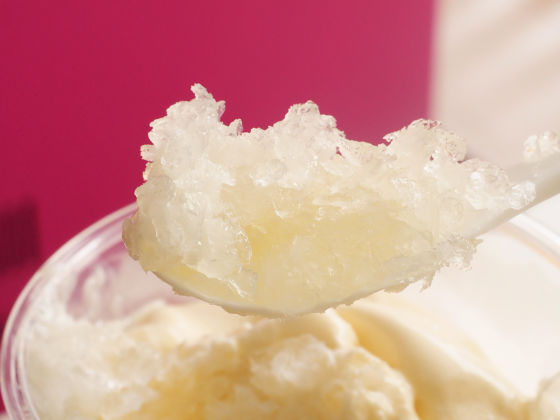 Even if it was eaten with thick soft cream, Solti Litchi's claim was not lost. Pure ice is hard to melt, so it is a great point that shaved ice doesn't liquefy easily even when eaten at high temperatures. It was a very summer-purpose scraped ice that moisturized and salted the body that had been drained by the heat.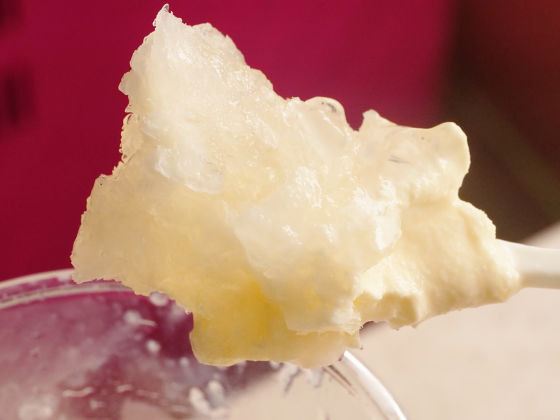 In addition, it is tax-included 270 yen including Hello Halo Salty Reich.